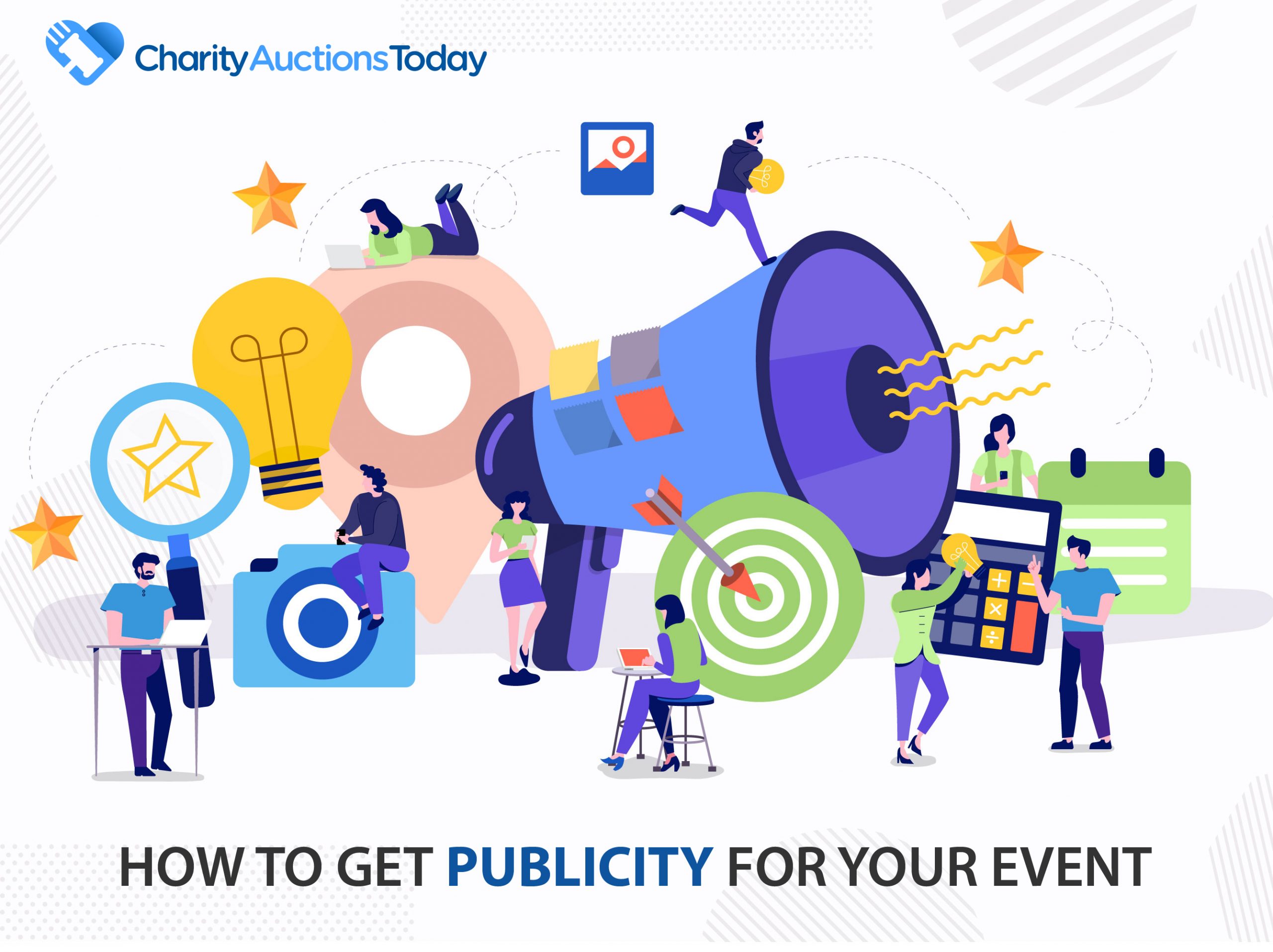 The Easiest And Most Effective Ways To Attract Event Participants
You're championing a cause you're passionate about. You've formed a committee and planned meticulously.
Now all you need to do is get lots of people to attend.
You'll definitely want to leverage social media to gain attention and publicity for your event, but there are other highly effective ways to publicize a charity event. Read on to learn more!
Exclusive Bonus: Auction Profit Blueprint™ – Grow your bidding pool. Re-engage bidders who didn't take home auction items in the past.
Request sponsorship from media outlets
Many media groups will provide free promotion for your event in exchange for sponsor recognition. Offer a deal for the type of exposure you want.
You can:
Guarantee that their logo will be placed on all promotional materials in exchange for an ad
Make sure they're present in social media posts when possible
Include them in all follow-up materials, especially the ones that celebrate reaching your goal and funding your cause
Find a Media Spokesperson
It can be very helpful to designate a media spokesperson to help you achieve your event goals. It's likely that you have a media specialist or PR person in your volunteer pool already.
Ask around and select someone who is:
Experienced in media relations
Familiar with your cause
Has a passion for your event
Credible and convincing
Once you have someone, devise a multi-pronged approach:
Arrange interviews with local media and make an appearance on local TV if you can. Morning shows will often support your cause by doing interviews with your spokesperson and showcasing the beneficiaries.
Leverage local radio stations
Use your event hashtag wherever you can
Attend similar events and promote your own
Use print as well as online promotions
Create and Send Out a Press Release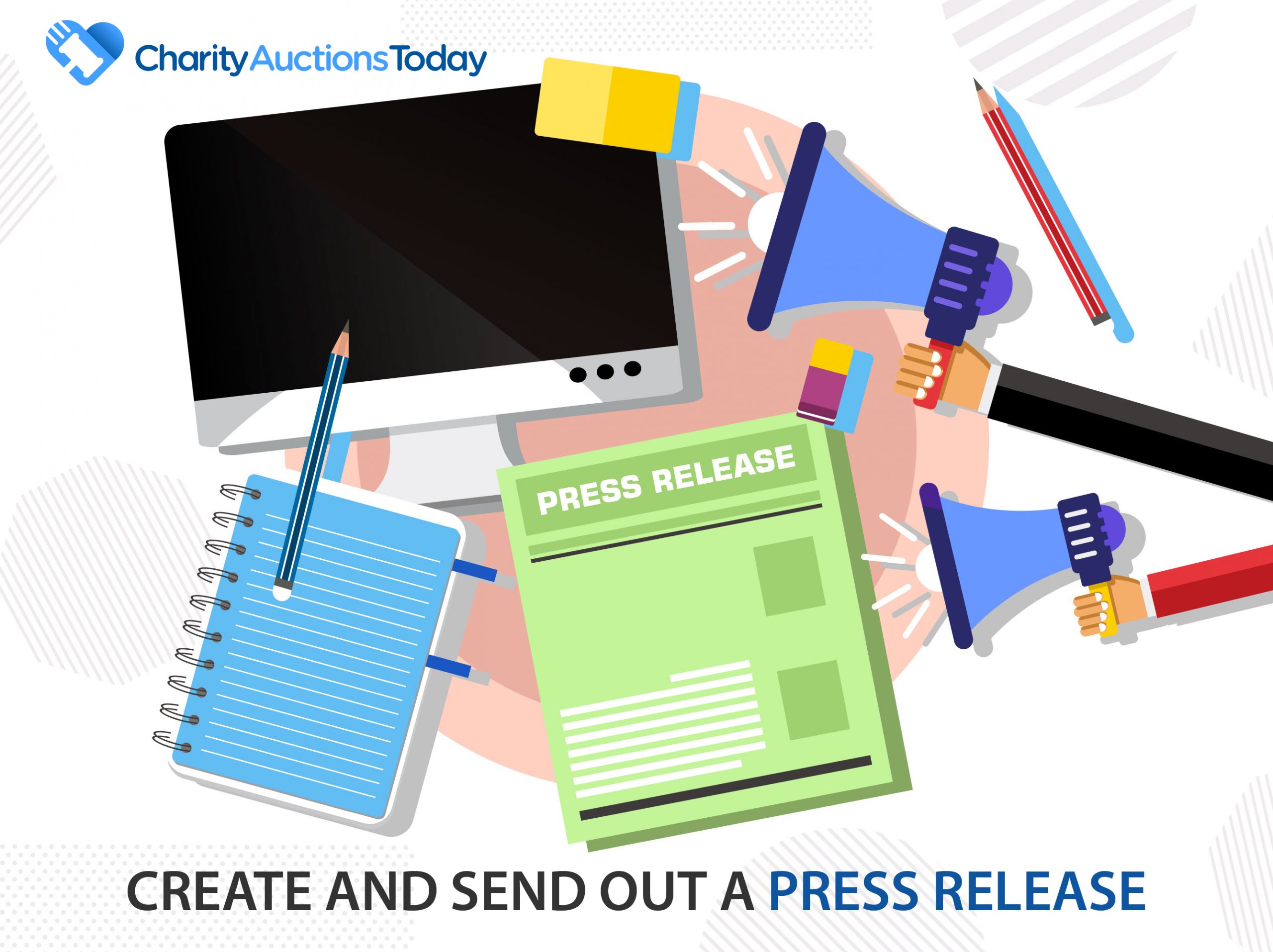 Generate buzz for your event by creating and distributing an effective press release for media outlets.
A press release is a detailed account of your event that presents important information in an objective rather than promotional light. It should include your story, some compelling images and even an embedded video. You can submit your press release to local news stations, online newspapers, radio stations and, of course, social media outlets.
Note: Always present a request for media coverage through a formal letter on letterhead and send your press release three weeks to a month in advance of your event date. Send a follow-up email a week before the event if they have yet to promote anything or as a head's up to remind them to attend.
Set up a Pre-Event Media Gathering
Pre-event affairs are a great way to give coverage to your event before it actually happens. Organize a smaller version of the event and invite the media to cover it. For instance, if the main event is a Halloween function with a pumpkin carving activity, have an early pumpkin carving contest and ask the media to feature the contest.
Alternatively, you can create a pre-event zoom media virtual announcement, inviting media to get the full story via zoom before the main event happens.
Get your charity event publicized, and you are well on your way to achieving a successful fundraiser!
Let's get started, it's super easy.
Oh yeah, you don't need a credit card to get started either.