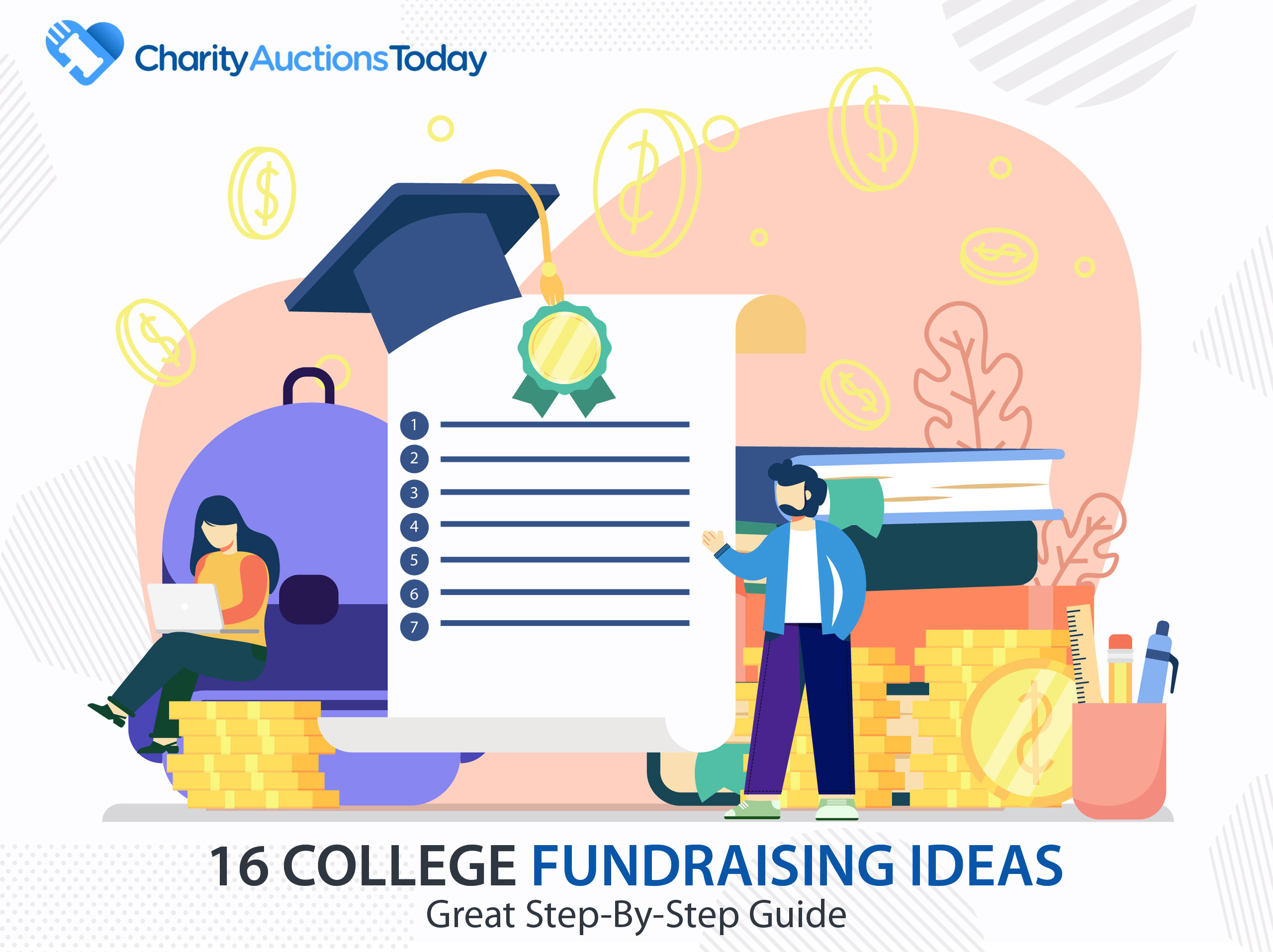 College fundraising ideas are more important than ever during challenging economic times. In this article about
college fundraising ideas
, we'll simplify each step your college, sorority, fraternity, band, or other special group needs to take in order to organize and run a successful fundraiser on campus. Here are the steps:
Assemble Your Committee
For  your college fundraiser, the first thing you need to do is
set up a fundraising committee
within your group. Ask interested members to volunteer their time, efforts, and resources and show their commitment to your group in its' efforts to raise money. Discuss everyone's resources and abilities to see who would fit well in different areas, such as
marketing
,
organization
,
decoration
,
developing
advertisement
, and so forth. Keep everyone's talents in mind as you move forward.
Adhere to a Budget
What is your group's fundraising budget? What free resources are available? Now is the time to determine precisely what your group can afford to spend to set up a fundraising activity and what types of resources will be freely available to your group when you need them.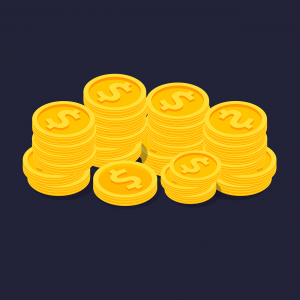 Once you've determined these things, you can then start brainstorming different, affordable ways to host a college fundraiser that realistically falls within your means.
Brainstorm Event Ideas
The best college fundraising events are not just fun but are affordable. Come up with an affordable fundraising event that will excite the audience you are trying to reach. If most of your donations will come from other students, then target your efforts towards activities in which they will be interested. If your target audience is the local community, come up with something that is appealing to them.
Keep your fundraiser short and straightforward. Students are generally busy with their studies, social life, and their groups so run a fundraiser that gives them something of value and does not take up much of anyone's time.
If you're a college student that likes gaming on Twitch,
click here
to learn how to make money on Twitch for your organization.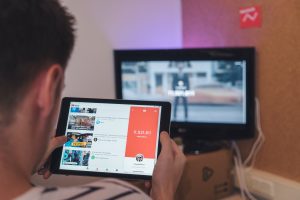 Establish a Plan
Get your group together and organize every step of your event. Take into account what everything will cost, who will perform different necessary steps, and when and where you'll get needed supplies. Make sure you've accounted for everything you'll need.
Then, set a fundraiser date in which all of your members will be available. Start gathering materials, creating any decorations, developing flyers or online campaign advertisements, and prepare for your event.
College Fundraising Ideas: Spread the Word
Publicize your college fundraiser in advance.
Generate excitement about your event
, letting people know when and where it will take place, or the online location if it is virtual, as well as why your group is trying to raise money. Point out any particular aspects of it, highlighting exciting points or how donors will benefit from supporting your fundraising efforts.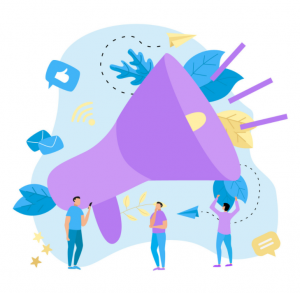 Triple Check
On the day of your event, make sure everything is in place and ready.
Do you have change for customers paying cash for goods or services?
Are you in a high traffic area and noticeable to passers-by?
Do you have all the necessary products, supplies, order sheets, or other items you need?
Do not forget to thank every contributor generously for his or her donation, no matter how large or small. Always be courteous and polite to your donors and let them know that their support is essential to your group and its' goals.
Important Guidelines
No matter what type of
fundraising idea for college students
you choose, remember these essential points: Always verify company and product information when attempting to work with any wholesaler or fundraising company that may offer products for your event. Check with your college's dean or school administration beforehand to get permission for your fundraiser and fill out any necessary paperwork. Here are a variety of
college fundraising ideas
for you to explore:
Donation Jar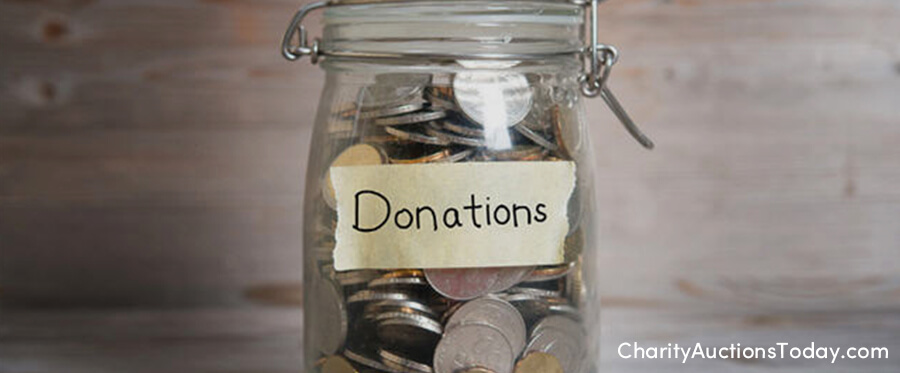 Let's start with one of the more straightforward fundraising ideas.
Ask businesses to sponsor your event
by allowing you to set up a donation jar at their place of business. Place them in several local stores. Collect your donations once a week or more until your group has reached its fundraising goal.
Barbecue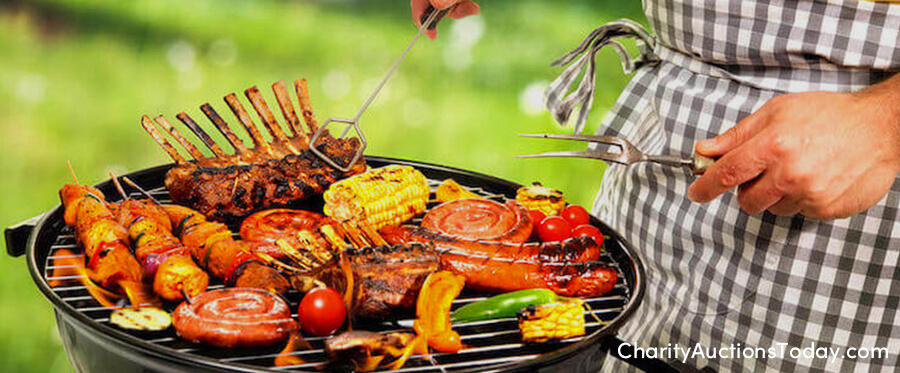 Cookouts and barbecues are always excellent for students on the run or a casual dinner event. Hold the event at your sorority/fraternity house or other college location and charge an admittance or per plate fee to those who attend. Ask other students or members of your group to help by donating utensils, food items, and other necessities.
College Dance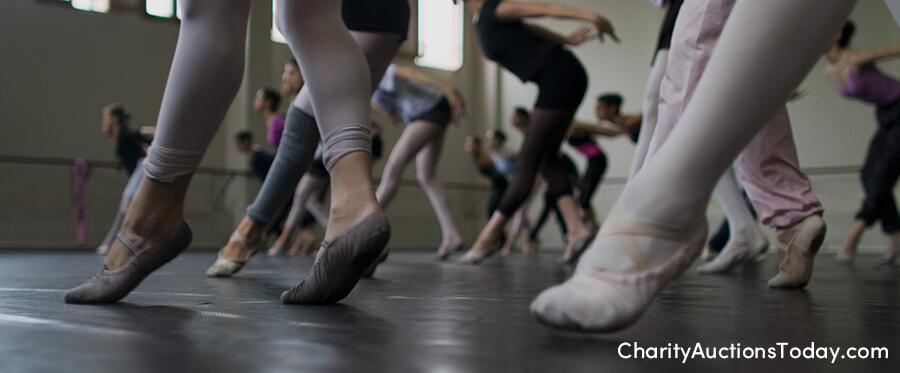 Throw a themed dance or party for students in which they pay an admission fee to get in the door. The primary focus of your fundraising event is going to be the music so make sure to find a reliable volunteer DJ on campus or play mixed CDs…
The wider the variety, the better!
Sports Competition for Fundraising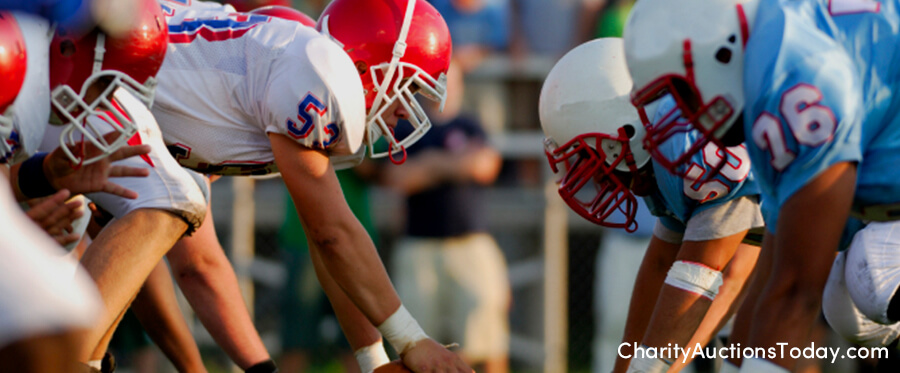 Sport competitions are great college fundraisers. Sign up other fraternities or sororities to participate against yours in different sport competitions on campus such as beach volleyball. Charge an admission fee to the event and provide snacks and beverages attendees can purchase.
Direct Sales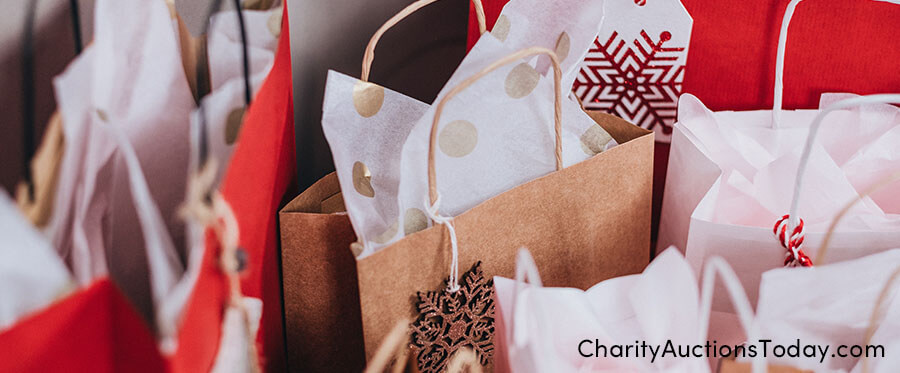 Direct sales is another technique that can earn plenty of money for your college fundraiser. This method usually requires an on-hand inventory of your product. With some companies that provide fundraising products, you will have to pay in advance. Others, however, will let your group pay for products after your fundraising event has taken place. If you do not have the budget to purchase products upfront, your group can opt to go the route of catalog sales. Potential donors can browse a catalog full of different items and fill their order in on the order form. Purchasers make their payment at the time of their order. You then fulfill the orders with the company that provides the catalog and items for sale, paying the wholesale price, and retain the profits for your group.
Food Sales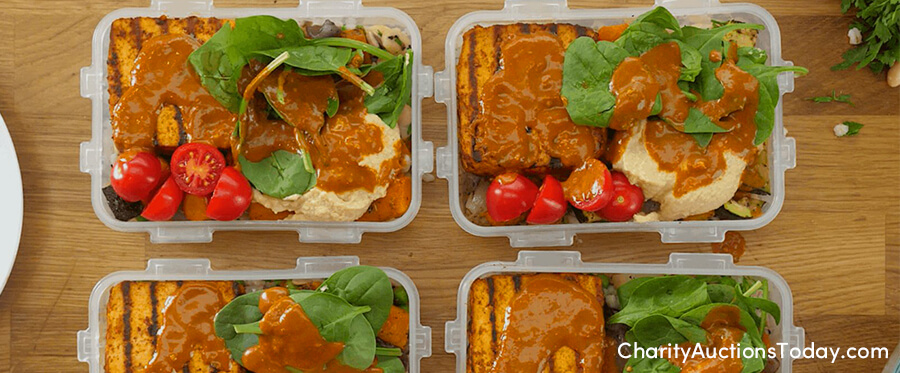 Offering food to hungry college students is an
easy way to their hearts and their pocketbooks
. There is a variety of ways to accomplish this. Selling hot dogs, chips, and other easy to serve items during lunch hours is also one possible way to earn some quick donations. You could also have an ice cream social or sell beverages or snow cones on hot days or hot cocoa or coffee on cold ones to students, faculty, and others passing by during lunch hours. Reach out to your community to ask them to donate food items for your fundraising event. Explain the purpose of it and offer free publicity for their restaurant or other business.
Gaming Marathon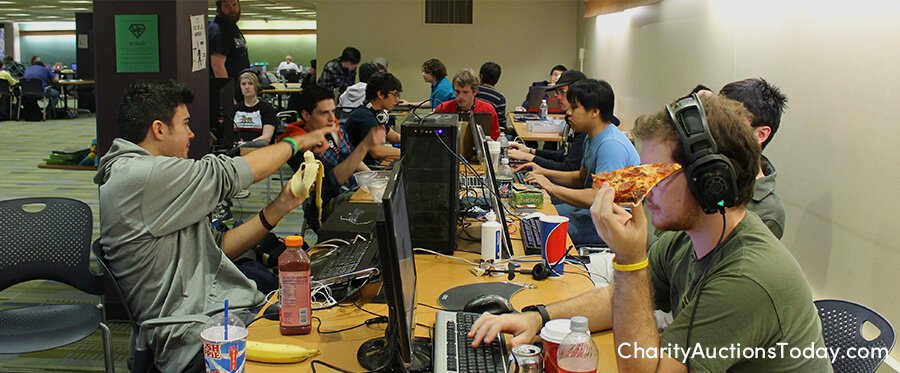 Fundraising through gaming is a creative yet effective method of fundraising. First, decide on the marathon length. It can range anywhere from a few hours to a 24-hour long gaming session depending on your fundraising goal.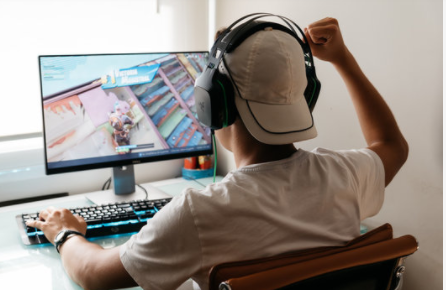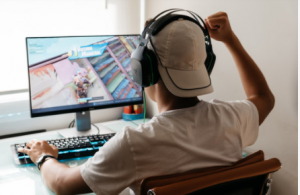 Then, choose exciting games to play like wild variations on bingo or trivia games or set up a casino night. Be creative and make it as fun and interesting as possible!
Charge a small entry fee to participate
. You can have prizes donated before the event or purchase them yourself for winners of different games. You could also start tournaments, like a Twister, darts, ping pong, or another competition with ribbons or prizes.
Online Auctions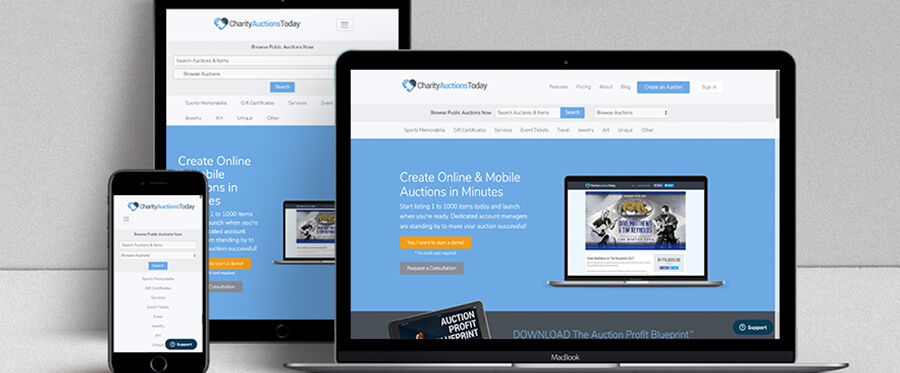 Another way to bring in money to meet your college fundraising goals is
internet sales
. You can host online auctions or set up a particular web page for your group's fundraising products. Direct students to your link and let them know why it is essential that your group raises the money it needs.
Offer affordable products
that suit the tastes of the average college student, and you will surely draw in their interest. There are plenty of wholesalers on the internet today, so search for companies that offer the types of merchandise you are looking for at the right prices and require no minimums. Some companies will even drop ship the items directly to your customers for you with no extra fees.
Check out CharityAuctionsToday
to see if your group qualifies for some of the unique, free programs we have available, such as online auction hosting or access to a wholesale drop shipping company that
offers over 300 items all at deeply discounted prices!
Your fraternity, sorority or group could also generate some campus buzz by creating a Yard Sale Auction. Ask local businesses, friends, and family to donate items for your cause, then use our online charity auctions software to display the yard sale items. Once you are ready, have everyone email and invite their friends and family to the charity auction yard sale. You would be amazed at how high some of the bids can go!
Pie or Water Balloon Throwing Contest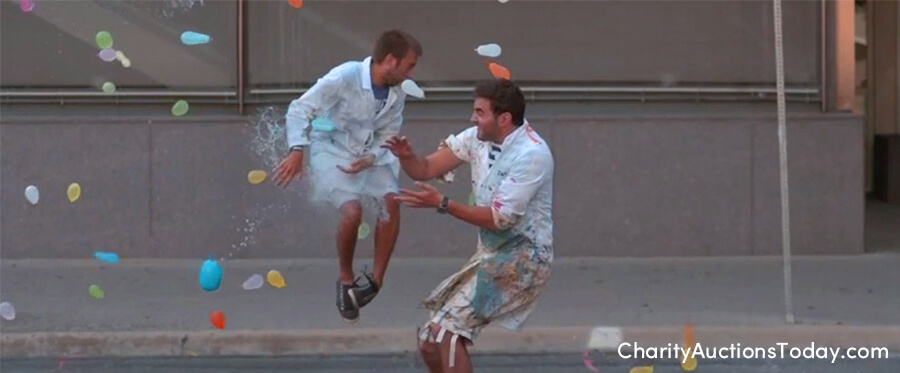 Get the most popular members of your college group to volunteer to have pies or water balloons thrown at them for prizes. Students purchase tickets for each throw they want to take at the favorite volunteer of their choice. You can even paint a bull's eye on the volunteers and whoever hits the bull's eye gets a ribbon or other small prize. Make it hilarious and find good volunteers that campus students recognize.
Table Game Tournament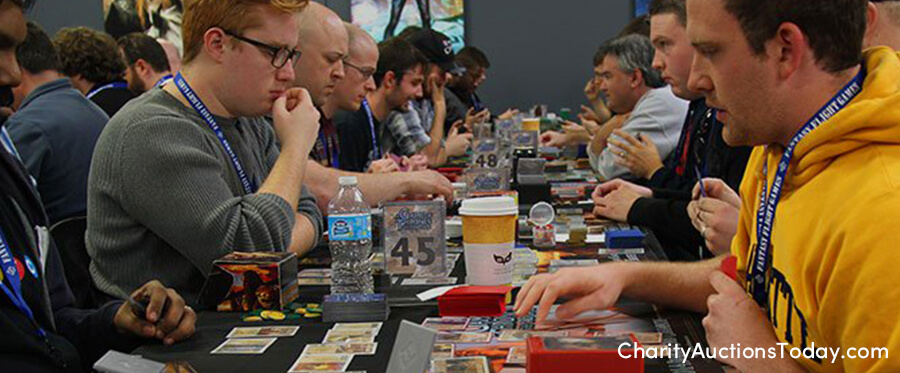 Set up a pool, air hockey, or other table game tournament. Students pay a fee to compete against other students. Students can also donate to bet on who they think will win. Each winner moves to the next round until you are down to the finals where one winner will take the overall prize.
Raffle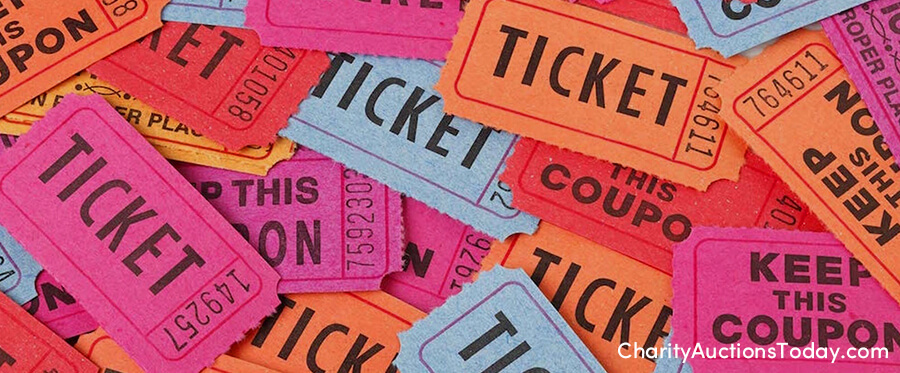 Selling raffle tickets for a special raffle event is also an excellent way to raise money for college groups. Most people are willing to spend a dollar on a game of chance in which they might win a prize. You can keep your costs down by accepting donated items or services that can be given away as prizes. You can also try to
get local businesses to participate
by selling tickets in their stores and so forth. Offer to promote their company name in your flyers and any other materials, letting people know that they are sponsoring your event. This is a great way to get the community involved and spread the word quickly about your event. Moreover, it markets these participating businesses, giving them good, free publicity, which is advantageous to their business and gives them a great reason to support your efforts.
School Spirit Sale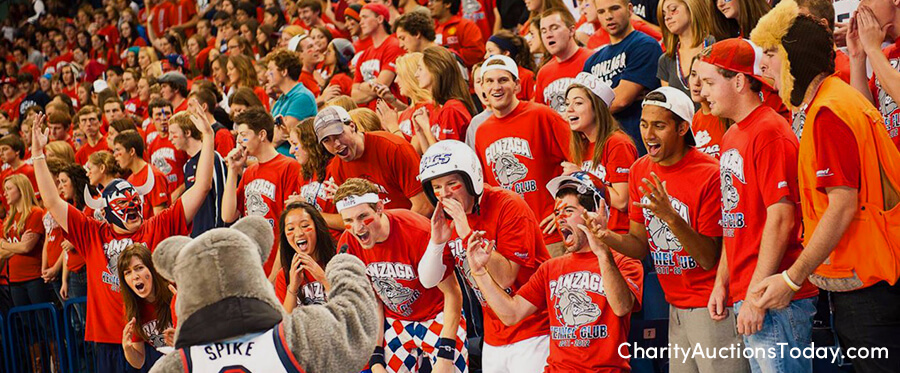 Sell school
apparel
, like
sweatshirts
, t-
shirts
,
hats
, and other items featuring your school's mascot. This is a great way to raise money while also boosting school pride, especially during sporting events.
Theme Movie Night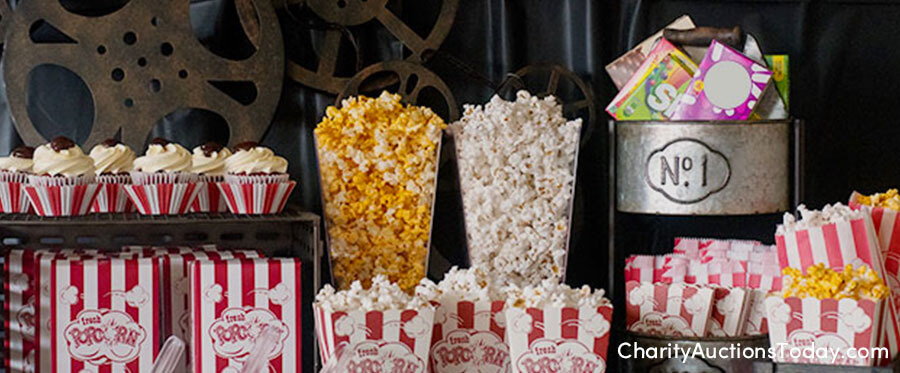 Get everyone together for a special movie night with a particular theme, such as "horror movie night." You can even spice it up by having people dress up like their favorite horror movie characters and offer prizes for "best costume." You can sell beverages, popcorn, and other snacks, too, to bring in even more money when implementing this fundraising idea.
Tutoring Service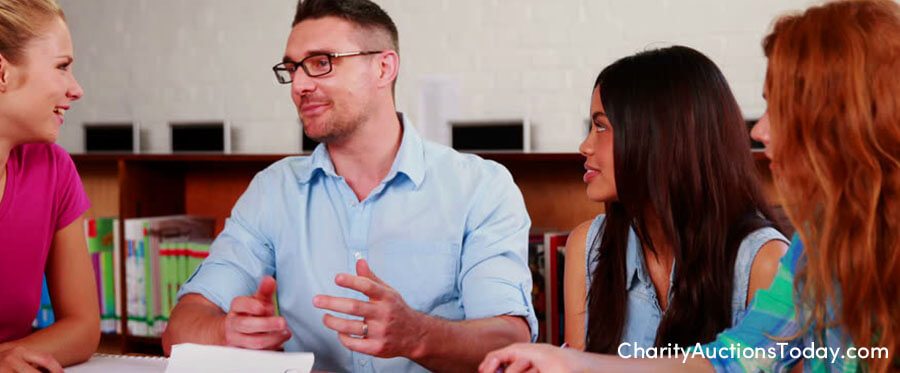 Raise money while helping your classmates. Do this by offering tutoring services for payment from college students that need assistance with their studies. Advertise it on bulletin boards and in dorms around the school.
Used Textbooks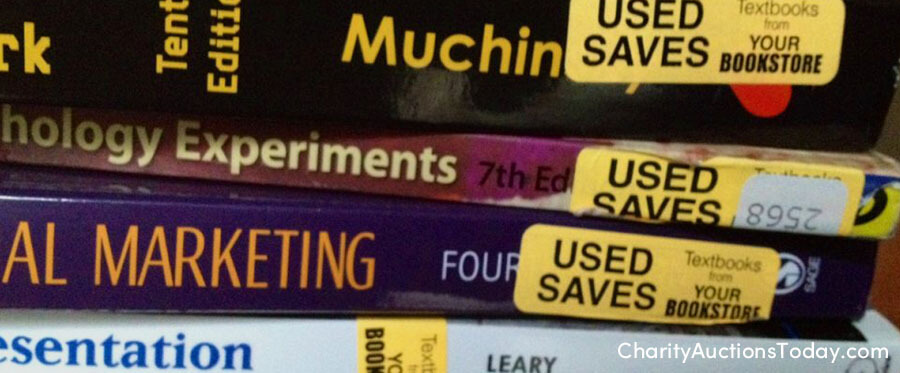 Another highly suitable product to
sell is used college textbooks
. We all know there are plenty of college students who are strapped on cash and college textbooks are not exactly cheap. Do some research on the internet to search for companies that offer used books for sale individually for these types of purposes, such as
BuyUsedTextbooks.com
. You can buy these used textbooks at deeply discounted prices, and then resell them on campus or online, helping students save a great deal of money on books while earning money for your group.
Washes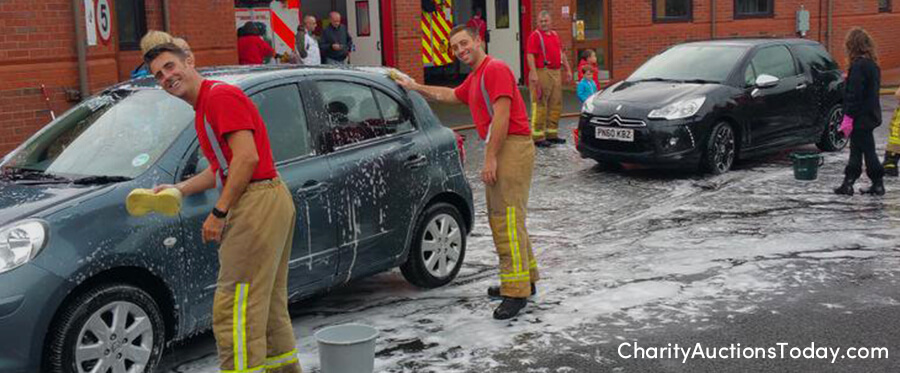 Now, we have all heard about charity car washes. Why not step it up a notch by offering other types of washes, too, such as dog washes, window washes, bike washes, and so forth. This is a very inexpensive way to set up a fundraiser. Make it fun and have a great time and people will come.
Campus Photo Contest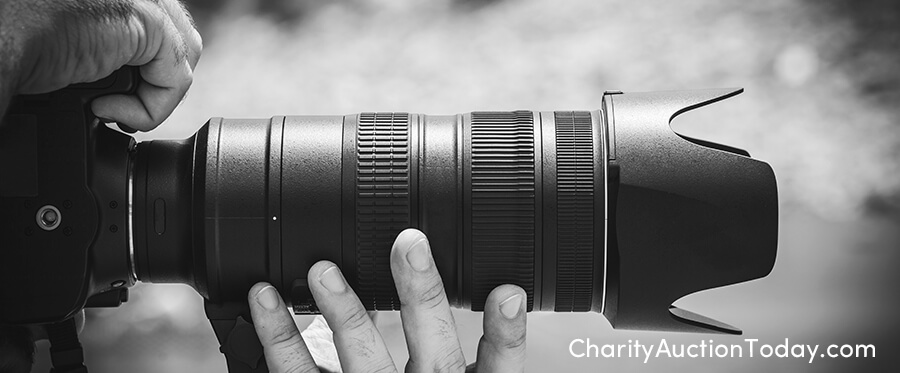 We often see students walking around campus taking selfies or posing for pictures with their friends so hosting a photo contest is a no brainer! Announce the deadline to submit images and give students an email address that they can use to send in their images. You can even make the contest themed. During Halloween, have a spooky photo contest or when students are studying for finals, have a study-tip themed contest. Once students have sent in their pictures, display them in a central location and have people vote with their dollars or change on their favorite image. Run the contest for a week or two, and then announce the winner, who will receive a small prize.
We hope that these college fundraising ideas prove useful to you and that you will get the chance to implement one or several of them in the school year to come!