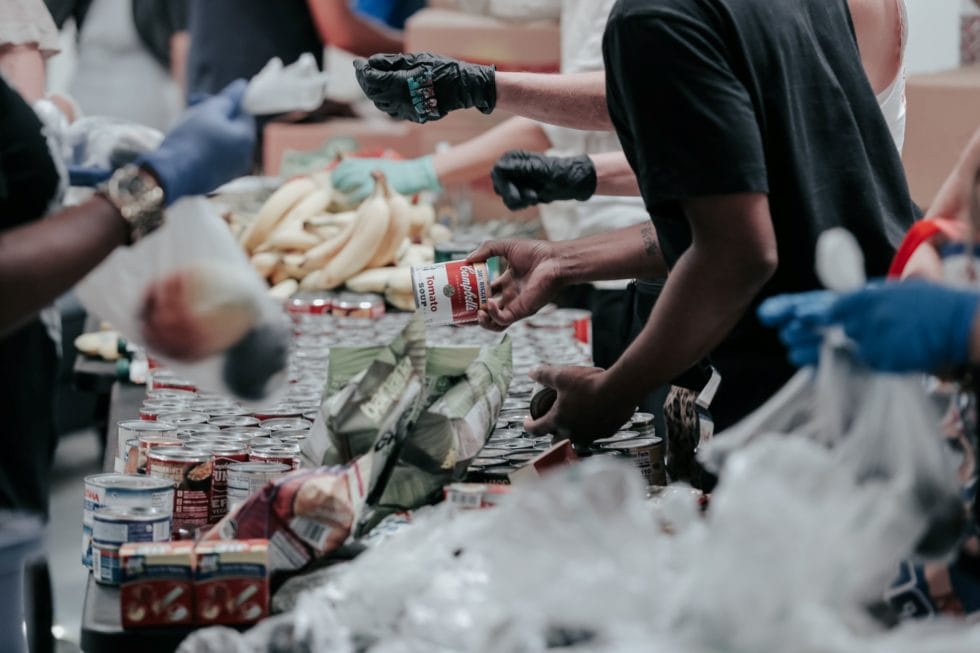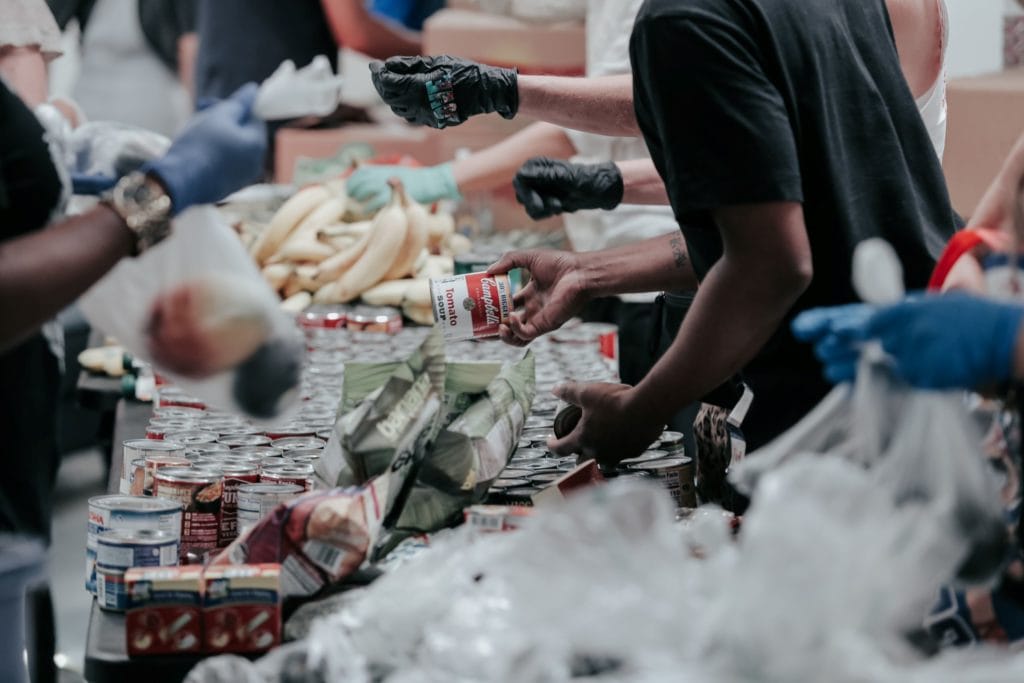 Giving Tuesday is a global movement that encourages people to give back to their communities and support charitable causes. It takes place on the Tuesday after Thanksgiving (that's the United States' Thanksgiving,  just to be clear) and has become a significant day for nonprofits and individuals alike. This day of generosity has grown in popularity since its inception in 2012, with millions of people around the world participating each year. In this article, we will explore 10 ways to make Giving Tuesday 2023 a success, providing practical tips and strategies to maximize your impact.
1. Plan Ahead
To ensure a successful Giving Tuesday campaign, it is crucial to plan ahead of the date: Giving Tuesday 2023 is on November 28th. Start by setting clear goals and objectives for your campaign in October or early November. What do you hope to achieve? How much money do you aim to raise? Which specific initiatives or projects do you want to support? By answering these questions, you can create a detailed plan of action.
Once you have your goals in place, create a detailed timeline for your campaign. This should include key milestones and deadlines, such as when to launch your campaign, when to send out donor communications, and when to follow up after the event. With planning, you can allocate resources effectively, ensuring that every aspect of your campaign is well-coordinated and executed.
2. Build a Strong Online Presence
In today's digital age, having a strong online presence is essential. This is particularly true for Giving Tuesday, which relies heavily on online donations. Start by creating a dedicated landing page or website for your Giving Tuesday campaign. This should be visually appealing, easy to navigate, and clearly communicate your campaign's goals and objectives. You can create an event page right here with its very own donation link.
Use compelling visuals and engaging content to draw visitors in and encourage them to donate. This could include photos or videos of the people or projects your campaign will support, infographics showing the impact of donations, or testimonials from previous donors.
Leverage social media platforms to spread the word about your campaign and engage with potential donors. Regularly post updates about your campaign, share stories of the impact of past donations, and encourage followers to share your posts with their networks. Remember to use the hashtag #GivingTuesday to increase your visibility.
Download Giving Tuesday Social Media Graphics
We've kept our social media graphics general to Giving Tuesday, so you can customize or add them to any text post you like.
3. Collaborate with Partners
Collaborating with partners can significantly amplify the impact of your Giving Tuesday campaign. Identify organizations or businesses that share similar values and goals. These could be local businesses, other nonprofits, or even influencers who can help spread the word about your campaign.
By working together, you can pool resources, reach a wider audience, and create a more significant impact. For example, you could co-host events, share each other's social media posts, or even launch a joint fundraising campaign. Remember, the goal of Giving Tuesday is to foster a spirit of generosity and community, and collaborating with partners is a great way to do this.
4. Leverage Matching Gifts
Matching gifts are a powerful tool to incentivize donations. Many companies offer matching gift programs, where they match their employees' charitable donations. Reach out to corporate sponsors or major donors and ask if they would be willing to match donations made on Giving Tuesday. This not only encourages individuals to donate but also doubles the impact of their contribution.
Promote matching gifts on your website and social media platforms to maximize their effectiveness. Make sure to clearly explain how the matching gift process works and how donors can ensure their donation is matched. You could also highlight the impact of matching gifts by sharing stories or statistics about how they have helped your organization in the past.
5. Engage with Donors
Donor engagement is crucial for the success of any Giving Tuesday campaign. This goes beyond simply asking for donations—it's about building relationships and making donors feel valued and appreciated.
Show appreciation for every donation, no matter the size. This could be as simple as sending a personalized thank-you email or letter, or as elaborate as creating a donor recognition wall on your website or at your organization's headquarters (make sure you give people the option of anonymity, though).
Provide regular updates on the impact of donations and how they are making a difference. This could be through email newsletters, social media posts, or a dedicated section on your website. Donors want to know that their money is being used effectively, and providing regular updates can help reassure them of this.
Engage with donors on social media by responding to comments and messages promptly. This not only helps build relationships with donors, but also shows that you value their input and feedback.
6. Create a Sense of Urgency
Creating a sense of urgency can motivate individuals to take immediate action. Set specific fundraising goals for Giving Tuesday and communicate them to your audience. For example, you could aim to raise a certain amount of money, or to get a certain number of new donors.
Use countdown timers or progress bars on your website to show the remaining time or amount needed to reach the goal. This creates a sense of urgency and can motivate donors to give.
Highlight the urgency of the cause you are supporting. Explain why donations are needed now, and what will happen if the funds are not raised. This can help donors understand the importance of their donation and motivate them to give.
7. Tell Compelling Stories
Stories have the power to evoke emotions and inspire action. Share compelling stories of individuals or communities that have benefited from your organization's work. This could be through blog posts, videos, photos, or testimonials.
Use multimedia formats to bring these stories to life. For example, you could create a video featuring interviews with the people your organization has helped, or share photos of a project in progress.
Connect donors with the impact of their contributions by showing them how their support can make a difference. This not only helps donors feel connected to your cause, but also motivates them to continue supporting your organization.
8. Offer Incentives
Incentives can encourage individuals to donate and participate in your Giving Tuesday campaign. Consider offering small rewards or perks for different donation levels. These could be physical items, like branded merchandise or exclusive products, or experiences, like a tour of your organization or a meet-and-greet with your team.
Incentives not only motivate donors to give, but also help create a sense of community and belonging. They show donors that they are part of something bigger, and that their support is valued and appreciated.
9. Mobilize Volunteers
Volunteers play a crucial role in the success of Giving Tuesday campaigns. They can help spread the word about your campaign, engage with donors, and even help with the logistics of running the campaign.
Reach out to your existing volunteer base and encourage them to get involved. Provide them with specific tasks or roles they can take on during the campaign, such as managing social media, reaching out to potential donors, or helping at events.
Consider organizing volunteer events or activities that align with the goals of your Giving Tuesday campaign. This could be a volunteer appreciation event, a community service project, or a fundraising challenge. This not only engages volunteers, but also helps spread the word about your campaign and the cause you are supporting.
10. Follow Up and Express Gratitude
After Giving Tuesday, it is essential to follow up with donors and express gratitude for their support. This could be through personalized thank-you messages or emails, a public thank-you on social media, or a donor recognition event.
Provide updates on the impact of their donations and how it has made a difference. This could be through a report or newsletter or through regular updates on your website or social media.
By expressing gratitude and keeping donors informed, you can build long-term relationships and encourage continued support. Remember, Giving Tuesday is not just about one day of giving – it's about fostering a culture of generosity and ongoing support.
Prep Now for Success
Giving Tuesday 2023 presents a unique opportunity to make a difference in your community and support charitable causes. By planning ahead, building a strong online presence, collaborating with partners, leveraging matching gifts, engaging with donors, creating a sense of urgency, telling compelling stories, offering incentives, mobilizing volunteers, and following up with gratitude, you can make your Giving Tuesday campaign a resounding success. Start preparing early and make Giving Tuesday 2023 a day of generosity and positive change.
Create Your Auction Today
Our customers say our platform is the easiest to use—and it's free to start.