Creating a fundraising video is easier than you might think. If you have a smartphone, you're ready to begin.

If your goal is to create a fundraising video that helps to increase donations, here's what you need to remember as you create the video: The job of your fundraising video is to build an emotional connection with the audience.

The emotional connection will increase donations as Sarah McLachlan did in a video for the ASCPA. If you've ever watched television, you've seen this commercial.
Suppose you're one of the millions of Americans who gets a tear in their eye when you hear Sarah McLachlan's hit song, Angel. In that case, you've probably donated to the ASPCA via the heart-wrenching commercial with sad-eyed dogs in small cages. This is the kind of emotional response fundraisers dream of achieving.
The Emotional Response
This heartbreaking commercial raised $85 million in 2007 to nearly $280 million in 2019 for the ASCPA, according to Redbook. That's the emotional response you want when creating a fundraising video, right? Keep that in mind as we move forward in the process.
People decide to donate because they feel a deep connection to your organization in some way. And you're about to learn how to create a fundraising video to build the emotional connection you seek.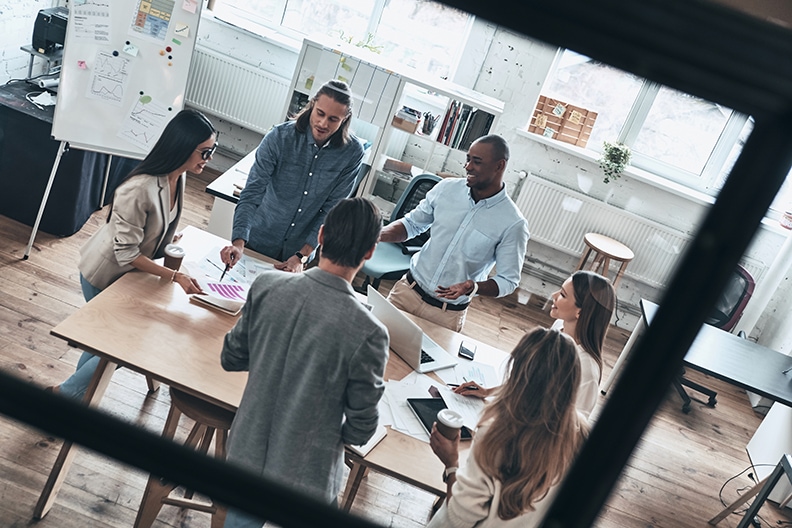 The Big Huddle
The ASPCA had an agency create its prosperous fundraising video. If you're like most nonprofits, an agency is an out-of-reach luxury. You must rely on your team.
We recommend taking the first step toward success: have a roll-up-your-sleeves team huddle to identify your goals, audience, and story:

• This should be pretty easy; you already know your goal is to increase donations—decide how much. And don't forget to consider your budget.
• You've already identified your audience—why not try to reach more of them? Get to know your donors better by sending a survey via email to learn their interests.
• The story will be where most of your time and energy is spent.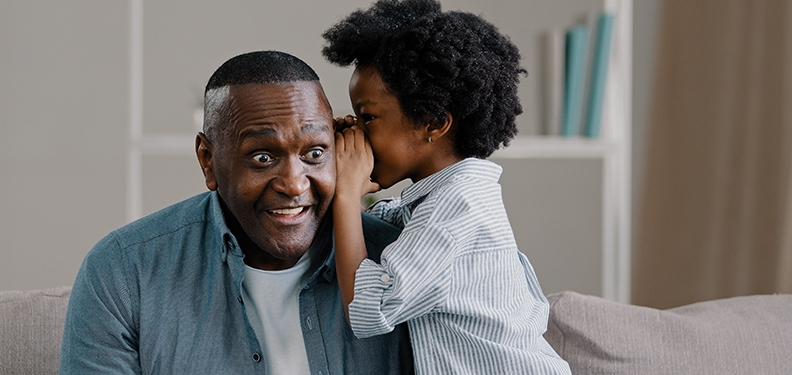 What kind of story, or stories? Your stories must be about real people in real situations related to your cause that pull on heartstrings. Stories that inspire your audience to get involved, donate money toward your fundraising goals, and become part of your story as they share your message with others are the best stories to create.  
Stories that captivate the audience have a beginning, middle, and end that take readers on an exciting journey they can envision. 
For engaging content, include these storytelling techniques, also called pre-production steps, in your nonprofit video:
Find a compelling hero.

Nonprofit video stories should focus on a real person or group of people impacted by your organization. For instance, if you provide scholarships to help send children from low-income families to university, your hero might be a parent who relies on your services.

Or use testimonials, case studies, or personal stories from your donors, staff, or volunteers to showcase your impact and value.



PRO TIP: The use of music, sound effects, voice-overs, and visuals creates an emotional atmosphere to enhance your story.

Introduce the problem:

Now that you have a main hero, introduce a challenge they're facing, such as not having the funds to send a child to college, and then show how your nonprofit is working to solve the problem. For instance, you could show volunteers participating in a college fund drive or beneficiaries dreaming of graduating or creating in a lab.

 

Encourage viewers to take action or a call to action (CTA):

As the video draws to a close, position viewers as the solution and encourage them to take action on behalf of your cause, whether donating, volunteering, or sharing the video with their networks. For instance, include a donation button after a fundraising video.  



A CTA stands for "call to action,"

which is a prompt or statement designed to get an immediate response from the audience.
Five Emotionally Compelling Fundraising Videos
These videos will spark ideas for your fundraising video. You" see how they've taken the simplest forms to make the videos powerful and memorable. They have been chosen for their awards achieved their fundraising success, or both.
The videos above are hosted on the top video-sharing app, YouTube. YouTube is one of dozens of video-sharing platforms, with TikTok recently entering the game with a rivaling velocity that continues to grow today.
Pay Attention to the YouTube Difference for Your Nonprofit
YouTube is one of dozens of video-sharing platforms.
TikTok entered the game with a rivaling velocity that continues to grow today.
In 2019, TikTok entered the video-sharing space with quick consumption in mind, offering short videos up to 60 seconds—the main distinction between the two video platforms, initially.
The limited TikTok video length pushed the platform into the entertainment space, while YouTube could have a 60-second or a full-length documentary on their platform.
As TikTok grows, so do its competitive features with the more established platforms like YouTube.
YouTube's demographic is more mature than TikTok's, which can be attributed to its out-of-the-gate 60-second limit on videos as well as its age.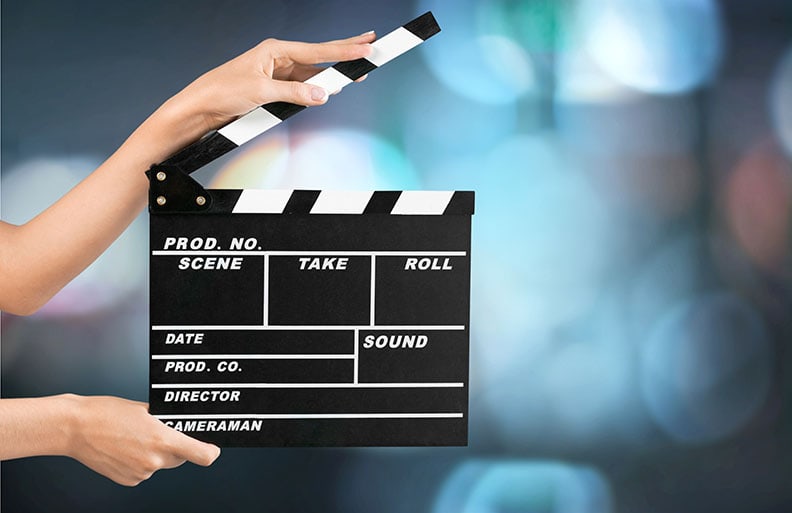 A storytelling video is a powerful way to share your nonprofit's mission, impact, and history with your audience. Stories connect you with your donors, inspire them to take action, and raise awareness for your cause. If you take the huddle approach, as mentioned earlier, here are steps to create a fundraising video for your nonprofit:
Define your goal and audience.

What do you want to achieve with your video? Who do you want to reach and influence? Your goal and audience will guide your story choice, tone, style, and call to action.

 

Choose a story that aligns with your goal and audience.

A good story should have

a clear beginning, middle, and end

, as well as

a protagonist, a conflict, and a resolution

. The story should also

showcase your nonprofit's values, impact, and vision.

You can use testimonials, case studies, or personal stories from your beneficiaries, staff, volunteers, or donors.

 

Plan your video production.

Depending on your budget and resources, you can hire a professional videographer or do it yourself with a smartphone, tripod, or camera. You will need to prepare a script, a storyboard, a shot list, and a schedule for your video. You must also scout locations, gather equipment, and recruit participants for your video.

 

Shoot and edit your video.

Follow your plan and capture the footage you need for your story. Use natural light, steady shots, clear audio, and different angles to make your video engaging and professional. Then, use video editing software to trim, arrange, splice, and add transitions, music, text, and effects to your video. Make sure your video is concise, coherent, and compelling. We've included top video editing software below. 

 

Share and promote your video.

Upload your video to platforms like YouTube or Vimeo, and embed it on your website or blog. Use it in your following newsletter, too. Optimize your video title, description, tags, and thumbnail for search engines (SEO) and social media. Share your video with your email list, social media followers, partners, and media outlets. How about a press release? Encourage your audience to watch, like, comment, share, and donate to your nonprofit.
Fundraising videos work so well because they appeal to emotions. Stories help us relate to others, empathize with their situations, and understand their perspectives. Stories also make information more memorable.  
We're going to share some of the best video editing software for your fundraising video. Then we'll jump back into EVEN MORE TIPS on "From Concept to Video."

5 Easiest-To-Use Video Editing Software for Beginners
Editing videos can be a lot of fun. If you don't have a video editor on your team, you can always try to learn how to use a video editing program. Most software includes easy-to-learn steps or modules.    
We Created an Experimental AI Video
Pictory is an online paid video platform we tested because it uses AI (artificial intelligence), it doesn't take mad technical skills, and it's affordable. Plus, we thought you might appreciate learning about it! There are many similar platforms you can try, too. We do not have an affiliation with Pictory.
Here's how we did it.
We input the URL from our Fundraising Podcasts: Secret Weapon for Nonprofits blog post, added the images we used in the blog, and Pictory created a video about the subject matter—"Best fundraising podcasts."
After they created the video, we edited a few words, and it was finished! Had we put more time into this process, it could have been better, for sure.
Watermarks prevent theft
Please note there are watermarks on the video because it's a free trial (we did not pirate the video). If we decided to use this video for promotional purposes, we would have paid the appropriate rate, and the watermarks would not be an issue.  Watermarks help keep video platforms from having video services stolen. 
An FYI, we thought it's important to provide a pricing baseline to help you better understand the value of this process. Pricing ranges from a free trial (which we did) to $19, $39, or $99 per month with more than a 15% savings when prepaid annually, in case you're interested.
Please Watch Our AI Video Experiment  ↓
We enjoyed testing this platform and hope it might help with your video creation process.
We only made one video, but knowing what we know now if we created another one, we'd select better photos, plan ahead for dialogue, and pay more attention to time. The biggest change would be to actually create a script instead of using a blog post. Can you imagine how much better a script would make this video?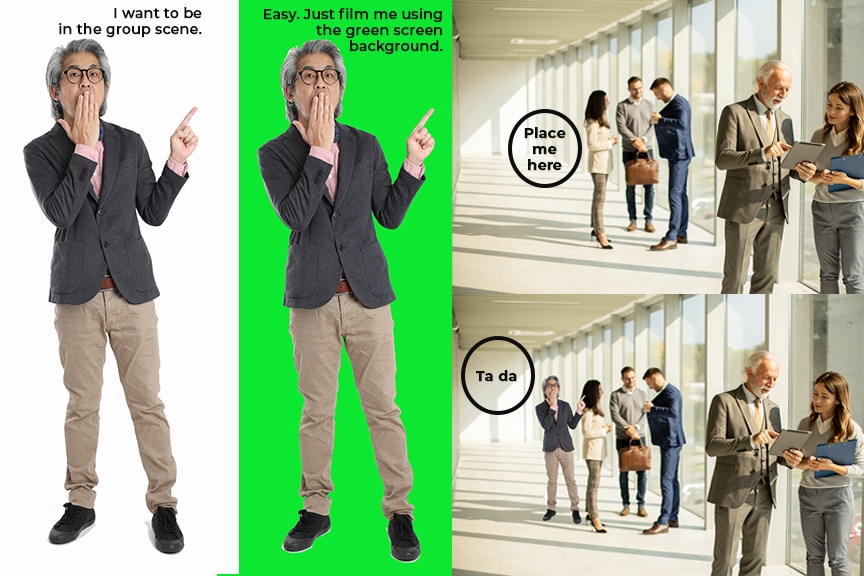 Have you ever used a green screen? If not, they're really fun because you make some wild maneuvers with it, especially if you have the green screen gloves, hoods, and bodysuits!
It's a green background used in video production that allows a video editor to add visual effects in post-production through an editing technique called chroma keying. 
Filming in front of a green screen makes filming "anywhere" possible. The filmmaker can shoot a scene seemingly in Paris (or on Pluto) while physically in their garage, using a green screen. The creative possibilities are unfettered! 
Next time you watch the news on TV, pay attention to the weather segment as they use green screen backgrounds, pointing to parts of a map and showing weather patterns in motion. It's super cool. 
If you're curious about using a green screen, download a free green screen app for your phone and play around.
More About Concept to Video
Remember when your marketing professor gave you a grade on the elevator speech you made about yourself? This is not too much different than that assignment! Hope you got an A on yours.
Is this your first time creating a video that isn't about your kids or grandkids in the pool? Are you getting a little nervous about making your video? You shouldn't be, as it is teamwork, and every step of the way brings it closer to finishing. A lot of magic happens in the editing process.

Learning to make a fundraising video is a great way to showcase your cause and inspire people to donate. Here are even more steps you can take to create a compelling video that makes viewers want to support your campaign:
Start with a clear and catchy pitch.

You want to grab your audience's attention immediately and explain what your fundraiser is about, why it matters, and what you hope to achieve—some call it

an elevator pitch, as you have fewer than 30 seconds to make your point before you lose viewers.

. A good pitch should be concise, specific, and emotional for a memorable impression.

 

Tell a story that connects with your viewers.

A fundraising video is not just a list of facts and figures but a way to share your passion and vision with others. Use storytelling techniques to make your video engaging and memorable. For example, you can introduce the main characters, show the challenges they face, highlight the impact of your fundraiser, and end with a call to action. You can also use testimonials, interviews, or personal anecdotes to make your story more authentic and relatable.

 

Use visuals that support your message.

You've probably heard this once or twice:

a picture is worth a thousand words, and a video is worth even more. Use high-quality images, videos, or graphics that illustrate your cause and show the difference you are making. You can use your footage or photos or find free or low-cost stock media online. You can also use text overlays, animations, or transitions to add flair and clarity to your video.

 

Keep it short and sweet.

According to YouTube expert Alan Spicer, the optimal length for a fundraising video is between 2 and 3 minutes

. This is enough time to convey your message and persuade your viewers to take action without losing their interest or attention. Avoid unnecessary details or distractions and focus on the most essential points of your story.

 

Be genuine and sincere.

The most effective fundraising videos are those that come from the heart. Don't be afraid to show your personality and emotions in your video. Speak in a natural and conversational tone, and express your gratitude and appreciation for your supporters. Don't be too formal or scripted, but be honest and humble.

Remember that people donate to people, not causes.
Quick Recap: 4 Tips That Make Fundraising Videos More Emotional 
Fundraising videos help us relate to others, empathize with their situations, and understand their perspectives. Stories also make information more memorable, persuasive, and impactful. Using storytelling videos, you can capture your audience's attention, communicate your message effectively, and motivate them to support your nonprofit.

Don't forget these critical steps: the backbone of your fundraising video. 
The use of a clear and compelling narrative with a beginning, middle, and end, as well as a protagonist, a conflict, and a resolution.

 

Use testimonials, case studies, or personal stories from your donors, staff, or volunteers to showcase your impact and value.

 

The use of music, sound effects, voice-overs, and visuals to create an emotional atmosphere and enhance your story.   




                                                                   

The use of a call to action invites your audience to join your mission, donate to your cause, or share your story with others.
Telling stories about your organization through various fundraising videos will introduce more people to your organization, give existing supporters a complete view of your work, and allow you to grow your donor base to do more good work and change more lives.