Matching Gifts Contribute to Your Fundraising Success
If you want to make a monetary donation to your favorite school or nonprofit, but don't feel like it will have an impact, you need to check with your employer to find out their matching gift donation policy. Many companies offer matching gifts as a part of their corporate giving program. So, will your company match your charitable donation? We're sharing a list of corporations that match donations for school fundraisers.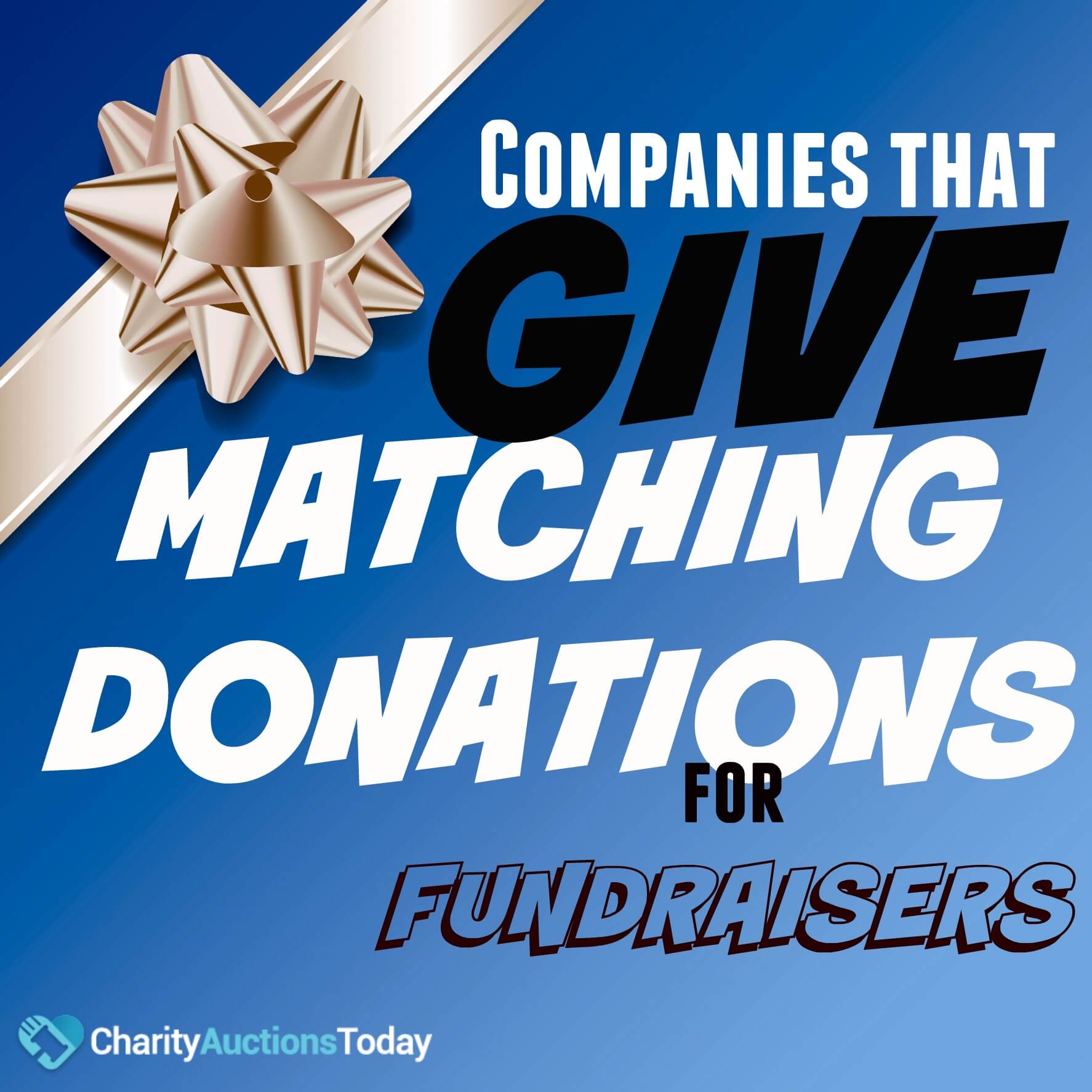 If you don't see your employer on the list, be sure to check with them on their matching donation policy. Let them know you plan to donate $500 (or whatever amount you choose), and ask if they will match the gift to your child's school. Imagine, if every parent got a matching donation for their child's school.
If you are on staff, PTA or administration at a school, this is an easy way to boost your fundraising income. Be sure to include a letter explaining the value of matching gifts to your parents. Even small donations will add up quickly. The school or program must be an eligilbe non-profit. Most people probably don't have any idea how matching gifts work. In your letter, be sure to ask important questions and educate your parents on corporate giving.
-Where do they work?
-Are they aware of their companies corporate giving program?
-Do they know how to submit matching gift requests to their employer?
Double the Donations: 65% of Companies offer Matching Gift Programs.
Matching Donation Companies for School Fundraisers
What are Companies that Match Gifts to Elementary Schools? The list below includes matching gift companies and companies that help raise money for schools.
–McDonald's Matching Gift Guide for Employees
–Meijer offers Community Reward Program
–Home Depot Matching Gifts Program
–Intel Matching Gift Program
–Walmart Community Grant Program
–Prudential Matching Gifts
–Bank of America Gift Program
–Wells Fargo Matching Gifts
If you are building an online charity auction, check with the company affiliations of your volunteers and board members on matching gifts before you start the auction or fundraising event. Some corporations require volunteer matching hours. It can be easier to achieve volunteer matching hours if you know ahead of time the amount required.
Exclusive Bonus: Auction Profit Blueprint™ – Download 4 simple strategies the big organizations use to double their auction profits overnight.
It is easy to find companies that match charitable donations, just Google the company name with the term "matching gifts". For example,"McDonald's Matching Gifts". This way, you can find local businesses, factories, and corporations that will gladly help your organization. Or check out a service like Double the Donation if you're interested in incorporating matching gift information across your fundraising to make it easier for donors to submit their match requests.