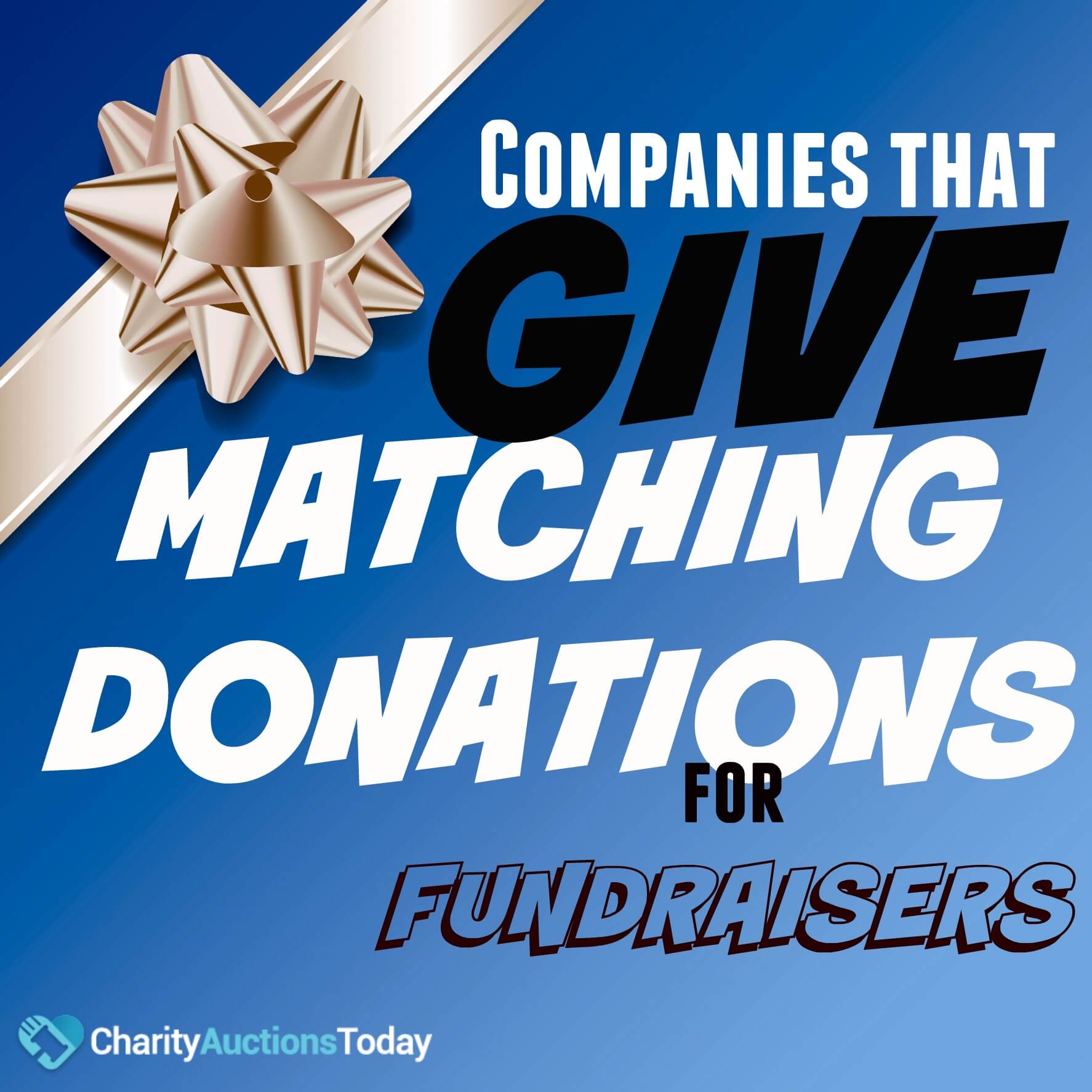 Harness The Power Of Matching Gifts And Double Your Fundraising Profits
You see a social media post or an email from your child's school. They're raising money to replace outdated playground equipment. You're going to make a donation and want to maximize the power of your gift.
But how?
Did you know that 65% of companies offer matching gifts as a part of their corporate giving program?
Here are just a few:
Exclusive Bonus: Auction Profit Blueprint™ – Grow your bidding pool. Re-engage bidders who didn't take home auction items in the past.
It is easy to find companies that match charitable donations.
Simply:
Google the company name with the term "matching gifts." For example, "Home Depot Matching Gifts."
Discover local businesses, factories, and corporations that will gladly help your organization. Include a sample of this list with your parent/donor communications.
Check out a service like Double the Donation to make it easier for donors to submit their match requests.
Note: your school or program must be an eligible non-profit.
If your employer isn't listed, be sure to check with them directly about their giving policy. Tell them how much you plan to donate and ask if they will match your gift.
Imagine how quickly and easily fundraising goals could be met if every donor got a matching donation!
Even small donations will add up quickly.
If you're part of the staff, administration or PTO, be sure to include information on corporate matching in communications with parents/donors. Educate them on the power of matching gifts by asking them to consider:
Where they work,
What their company's corporate giving policy is, and,
If they know how to submit matching gift requests.
If you are building an online charity auction or fundraising event, check the company affiliations of your volunteers and board members on matching gifts. Some corporations require volunteer matching hours which can be easier to fulfill if you know the requirements in advance.
Whatever the route you choose, corporate matching programs can turbo charge your fundraising efforts and help you reach your goal faster than ever. Good luck!
Let's get started, it's super easy.
Oh yeah, you don't need a credit card to get started either.