Knowledge Base > Bidding FAQ's > How do I Place a Bid?
You can bid online from your computer or on the go from your mobile device.
To place a BID, click on the item you are interested in and you will see more details about the item.

You can now see all the detailed information about the item including current high bid, next bid amount requirement, and time left for bidding .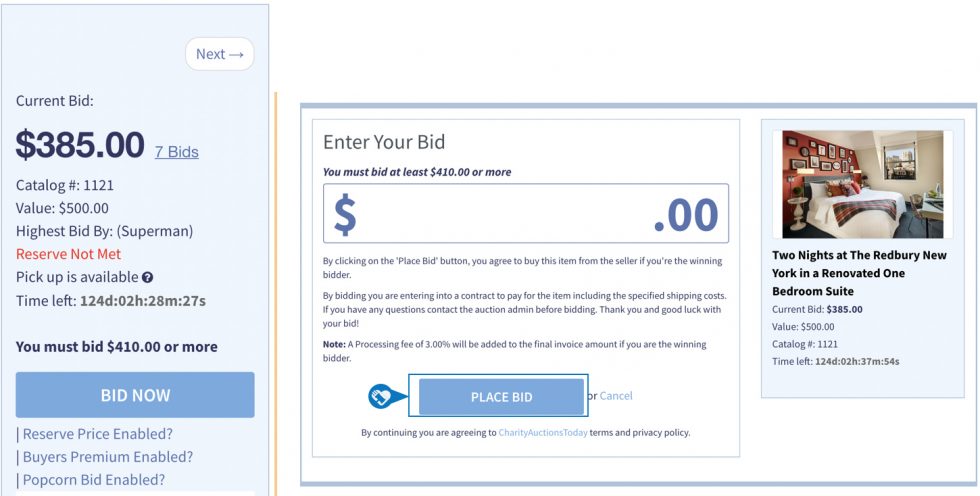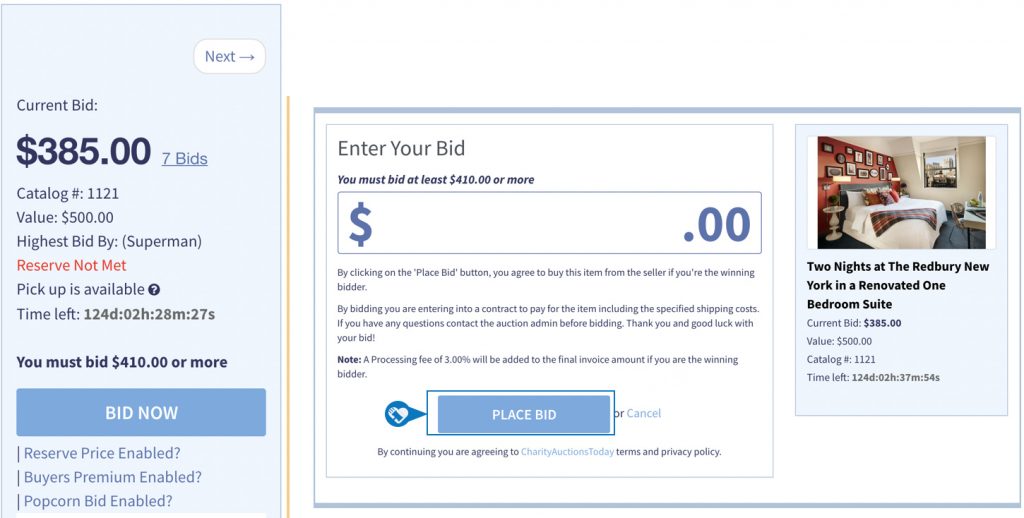 If you are OUTBID, you will receive an email and text message with a link back to the item to increase your bid. There is no need to add any cents. All bids are placed in whole numbers. 
Note: Under the bid now box you will see additional bidding notes that the auction organizers wants you to know about such as Buyers Premium, Reserve Price and Popcorn Bidding.
Buyers Premium – A buyers premium is an extra fee that is added to your final invoice amount to help cover any fees associated with shipping, handling or processing payments. You can find the amount of the premium on the Bid/Buy Now page.
Reserve Price – A reserve price is a bid amount that must be reached before the item will sell. If the bidding does not meet the reserve price, the item will close without a winner.
Popcorn Bidding – If a bid is placed during the last 5 minutes of the auction, the closing time will be automatically extended for an additional 5 minutes from the time the last bid was placed. The item will close once all bidding activity has stopped.
Question: What if I would rather donate cash?
Answer: You can place a cash donation by clicking the "Make a Donation" button on the auction landing page.