Knowledge Base > Accepting Credit Cards & Payments > Bidding FAQ's > General FAQ's > What is a Buyer's Premium? Cover Credit Card Processing Charges
Understanding the Buyer's Premium: Offset Costs & Customize Invoices
Navigating the ins and outs of auction financials can sometimes be intricate. One tool at your disposal to help manage costs is the "Buyer's Premium." But what exactly is it, and how can you use it effectively?
What is a Buyer's Premium?
A Buyer's Premium is an additional charge that auction organizers can apply to the winning bidder's final invoice. It serves as a mechanism to offset certain costs associated with the auction, like credit card processing fees. This charge can be set as:
A Percentage: Based on the final bid amount.
A Fixed Dollar Amount: A predetermined fee irrespective of the bid amount.
Customizing the Buyer's Premium Name:
To maintain transparency with your bidders, it's possible to customize how the Buyer's Premium appears on invoices:
Clarify its Purpose: By renaming it, bidders can immediately recognize that the fee might be for "Credit Card Processing" or any other specific cost.
Avoid Surprises: Clear labeling ensures bidders aren't caught off guard by unexpected charges.
How to Implement the Buyer's Premium?
Navigate to the auction settings on our platform.
Choose the option to add a Buyer's Premium.
Specify whether it's a percentage or fixed amount.
Rename the fee for clarity, if desired.
Note: Always be upfront and transparent about any additional charges. Bidders appreciate clarity and it helps build trust in the auction process.
Remember, the Buyer's Premium is there to support organizers in managing costs, while also ensuring a seamless experience for bidders.
Step 1) Click Auctions > then click Manage Auctions.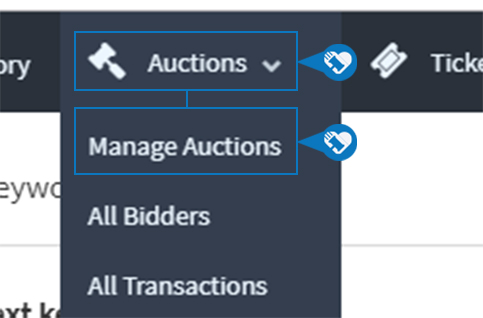 Step 2) Click on the name of your auction.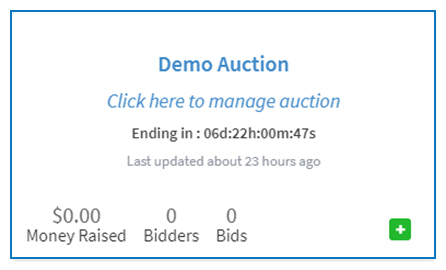 Step 3) Click "Edit Settings".

Step 4) Scroll down and find "Buyer's Premium". Click "Yes" and enter the "Premium Name" you want to be displayed to the winning bidder. Next, choose the "Premium Type" and enter the Amount or Percentage of the fee.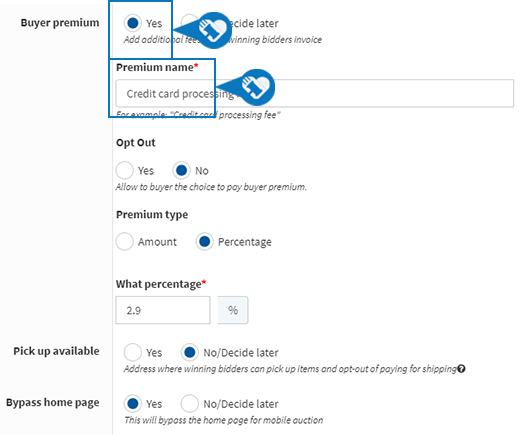 Note that you can also give the bidders an option to Opt-out, if you are on a Pre Paid Charity Auctions Today Plan. If you select "Yes," they will have the option to pay the extra fee or not. If you choose "No," then they will have to pay the fee.