Knowledge Base > General FAQ's > Can I charge additional credit card or shipping fees?
Yes. We offer the ability for you to add an additional fee to the total amount. This additional fee can be a percentage of the total or a fixed dollar amount. This is also known as a buyers premium in the bidding world.
To add an additional fee, follow these steps from inside your "Auction Dashboard".
1) Click "Edit".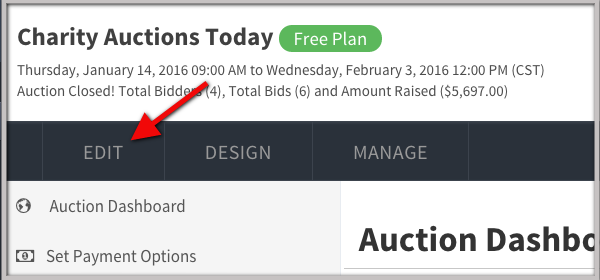 2) Scroll down until you find "Buyers Premium" and click "Yes".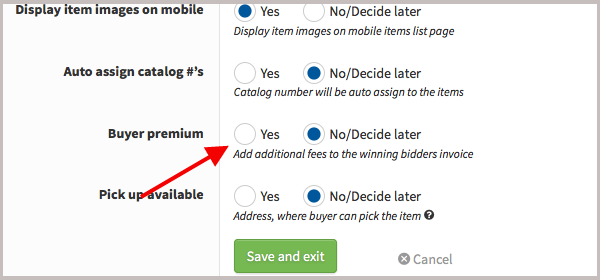 3) In this section add:
Add a Premium Name – This name will show up on the Invoice and Check Out Page.

Amount or Percentage – Choose between a fixed dollar amount or a percentage of the invoice total.

Enter Amount – Enter either the Fixed amount or percentage rate you want added at checkout.