Knowledge Base > Bidding FAQ's > General FAQ's > Accepting Credit Cards & Payments > What is a Buyer's Premium? Cover Credit Card Processing Charges
Can I add fees to the winner's invoice?
Yes. We offer the ability for you to add an additional fee to to your winning bidders to help offset fees, this is called Buyers Premium.
What is Buyers Premium? A fee you can add onto the final invoice of the winning bidders invoice. This can be a percentage or a fixed dollar amount. The name of the premium is your choice.
Step 1) Click Auctions > then click Manage Auctions.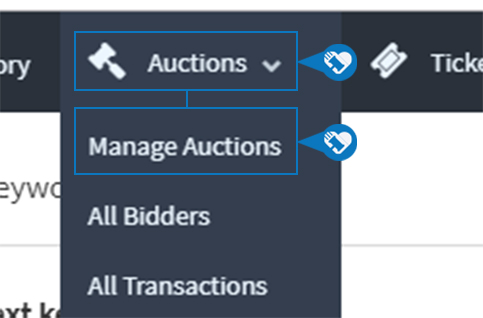 Step 2) Click on the name of your auction.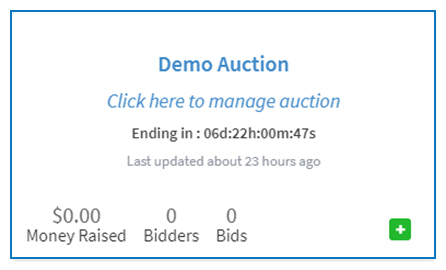 Step 3) Click "Edit Settings".

Step 4) Scroll down and find "Buyers Premium". Click "Yes" and enter the "Premium Name" you want to be displayed to the winning bidder. Next, choose the "Premium Type" and enter the Amount or Percentage of the fee.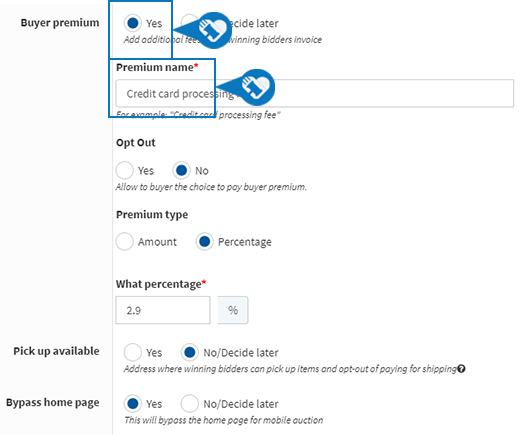 Note that you can also give the bidders an option to Opt-out, if you are on a Pre Paid Charity Auctions Today Plan. If you choose yes, they will have the option to pay or not. If NO, then they will automatically shoulder the fees.