Knowledge Base > Auction How-To's > Manually Close Out Steps – Assigning Winners
Manually assigning winners is a great feature if you're hosting a live event or gala. It will give you the flexibility to reopen your auction if you need to extend bidding or hold invoices so you can add any items an Auctioneer is auctioning off.
When you manually assign winners, you will need to complete 2 steps.
Step 1) Click the Assign Winners link on the Auction Dashboard to assign all the high bidders as the winner for each item. When the page refreshes you will see the alert message change to "You have unsent invoices".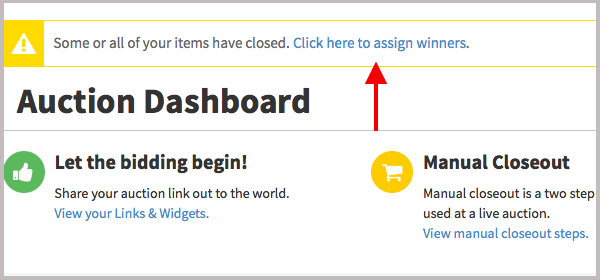 Step 2) Send all Unsent invoice.