Knowledge Base > Auction How-To's > Upgrade from a Free Plan to the Paid Plan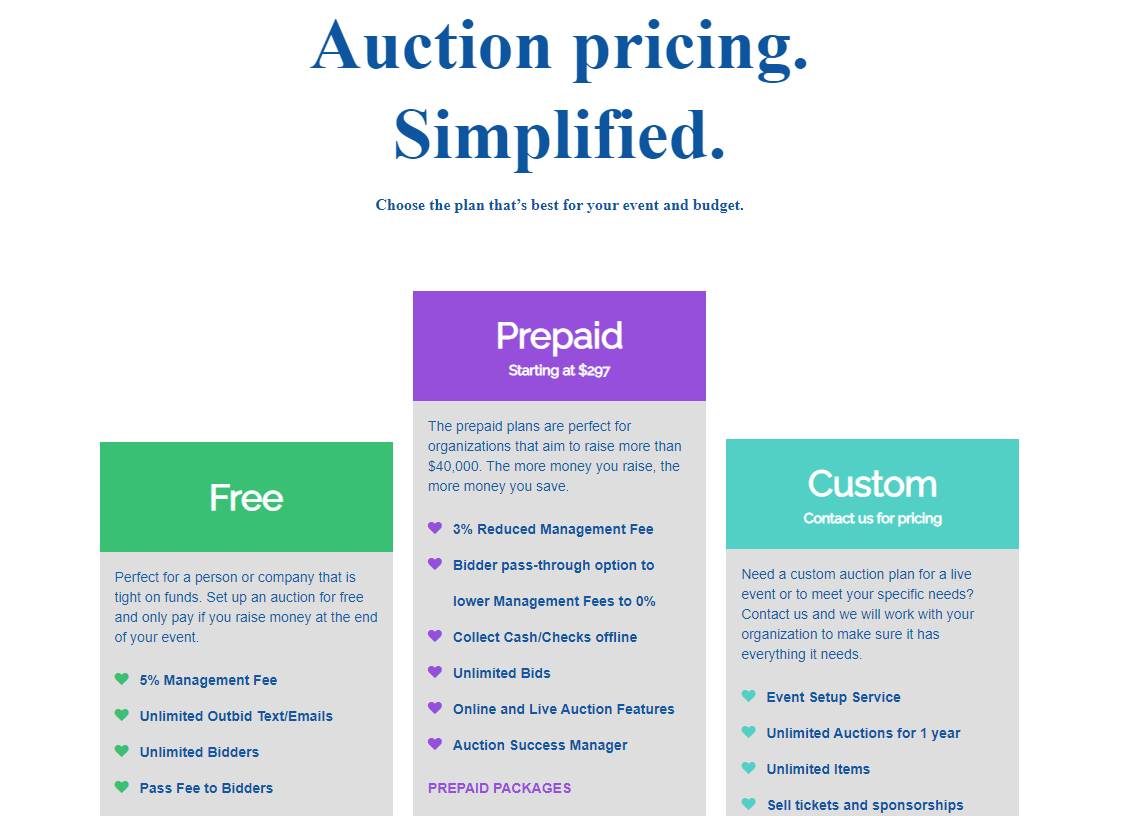 Choose carefully.
Once a Free plan is selected, we do not offer the ability to upgrade to a paid plan from the auction dashboard.
If the auction has not started yet, you can contact support and your auction can manually be upgraded. Support can take payment over the phone.
If you exceed the item count on the Pre Paid plan you selected, you can upgrade to the next price level.
Please note, downgrading from a pre paid plan is not possible.