If you are looking for donations for a school fundraiser or other charity auction, you know it can be difficult. You'll need to make lots of phone calls, drive around town, and search endless websites. Well, today is your lucky day. We've done all the searching for you. Here is a great list of Fundraising Auction Sources. Whether you want items for a silent auction, an in-house raffle, or you just want to find a website where you can organize and set up an online auction for free, we've got you covered. Our charity auction software is easy to use, and with this list of fundraising donation sources, you'll be all set to raise money for your non-profit.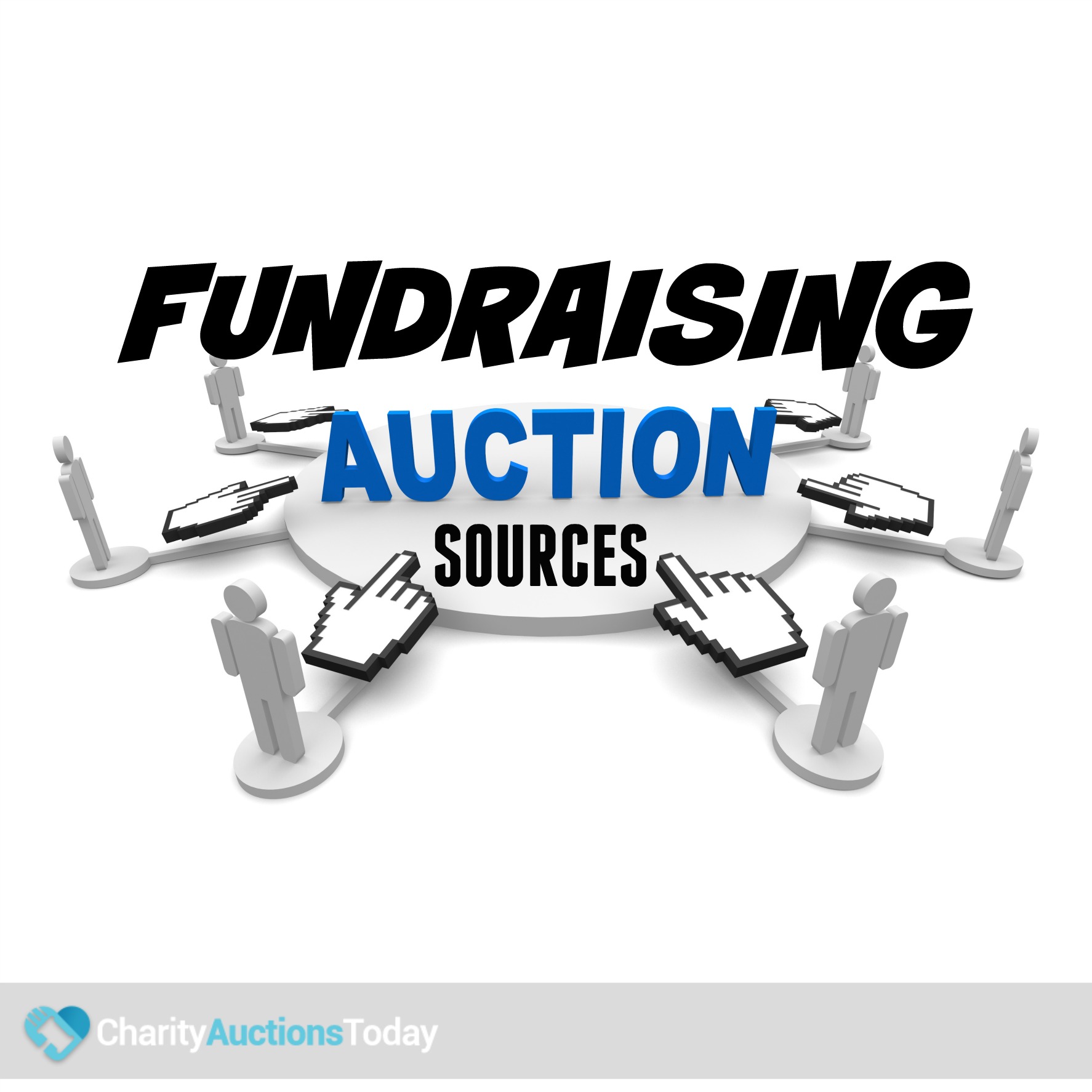 Donation Source for Fundraisers
Here's a list of places that donate to charity for special events. Once you have compiled a solid stock of donations, hop over and try out our free charity auction software. Many organizations have a limited amount they can donate each month. Depending on how many donation requests they've gotten, you may not get a donation. Check early in the month for your best chance. This is not an exhaustive list. Use it as a stepping stone for ideas for other, similar places that might donate to your cause. Company policies are always changing, so don't count on a donation until you have it in hand.
Albertsons – Often work with organizations they have a relationship with. Check your local store.
American Eagle – Check the website or call your local store. They offer $25 gift cards for fundraisers geared toward teen or college events.
American Girl – Is perfect for elementary events for kids under 12.
AirTran – Click to see if their donation options work for your event.
Best Western – Submit  donation request by email by following the info on the website.
Build A Bear – Priority is given to schools and 501(c)(3) charities that help children, families and animals.
Casey's General Store – Provides food, coupons or gift certificates. Local only.
DICK'S Sporting Goods – They are great sponsor for sporting fundraising events.
Disney – Eligible 501(c)(3) nonprofits and public schools may submit donation requests for a standard gift of four (4) one-day Park Hopper® tickets to be used for fundraising purposes.
Fairmont Hotels – Visit site for donation request details, then check with your local hotel.
Gander Mountain –They only accept written requests.
Hawaiian Airlines – Visit website for donation request details.
Hilton Hotels – They support local organizations.
Intercontinental Hotels – Supports local charities.
J. Crew – Contact charitabledonations@jcrew.com with a written request.
JetBlue – Supports local organizations.
KLM Airways – KLM sponsors projects related to art & culture, environment and education.
Kroger -Assists local non-profit organizations. Check website for details.
KMART – Supports the community in many ways. Check website for details.
Lands End – Send all questions to donate@landsend.com.
L.L. Bean – See if your event is a fit. They focus on Conservation/Outdoor Recreation, Health & Human Services, Culture & Art
Macy's & Bloomingdales – Check the site for donation details.
Marriott Hotels – Check website for local donation info.
Major League Baseball (MLB) – Choose your team, and see what they have to offer.
National Basketball Association (NBA) – Choose your team, and navigate to donation requests.
National Football League (NFL) – Choose your team, choose community, and then donations.
National Hockey League (NHL) – Choose your team, and navigate to donation requests.
Publix – Requests for donations, gift cards, sponsorships, and program ads must be submitted on the letterhead of your non-profit, tax-exempt organization.
Sea World | Busch Gardens – Contact info for each theme park location to request tickets for fundraising.
Six Flags – Donates two park passes to non-profit groups for fundraising.
Stop & Shop – Check website for details.
SuperValu – Works with local community.
Whole Foods –  Holds 5% Days to support local nonprofit or educational organizations.
Winn Dixie – Helps the local community in many ways. Check
website for details.