Managing Fundraising Volunteers
You may have more VOLUNTEERS than you know what to do with or you may have trouble finding volunteers. Either way, you will need to get organized and find a way to manage volunteers. Managing volunteers is challenging. It is a full-time job with benefits! Often, every volunteer signs up of the same job. They are only volunteering because the job looks fun or will look good on a resume. Your job is to find a way to entice them into other positions that aren't so fun, but are oh so neccessary. Good luck with that! Volunteer Fundraising Managment is a skill. You can learn how to mangage volunteers like a pro with these tips.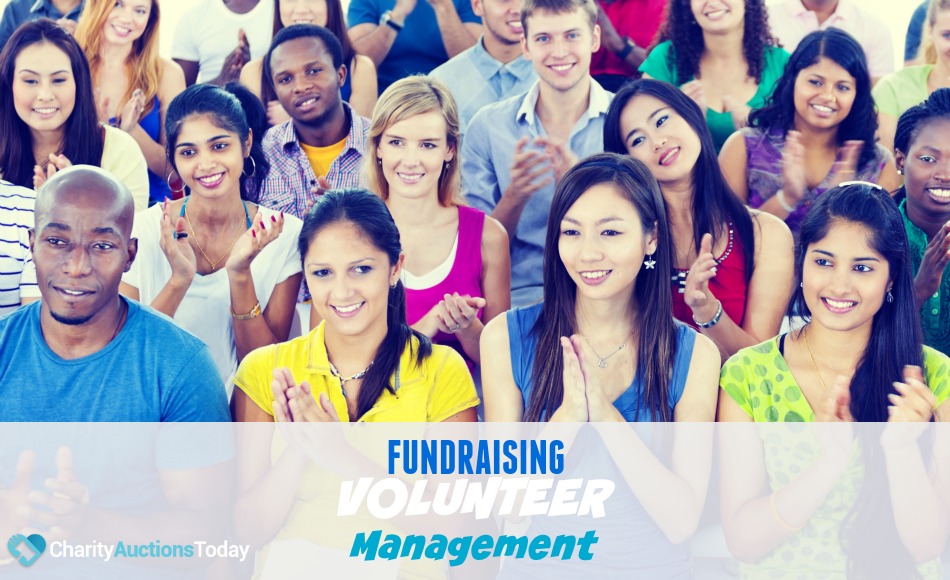 First, you will need to idenitfy your needs. What do you want to accomplish with your volunteers. Will volunteers with special skills take on roles of skilled staff? Will volunteers only be allowed in certain areas of operations?
Before you can assign volunteers to positions, you need to find volunteers. How do you go about doing that?
Recruitment
First, send out an email or newsletter request. Don't just send it to your staff. Send it to parents or members of your organization.  Ask them to volunteer or to share names and emails of people they know who might like to volunteer.
Go to your social media pages. Don't have them? Set them up… yesterday. You'll want a Facebook and Instagram to start. Pinterest and Twitter are helpful too. Pinterest, is a great way to share ideas with volunteers. Facebook and Twitter are perfect for finding volunteers, and Instagram is a fun place to promote your activities. Once you have a social media platform- start posting your needs. What fun volunteer positions do you have available? What are the rewards? Share it, and they will come.
Resort to begging or bribing if you have to. Beg close friends and family to help. Beg them to ask their friends. If they are on the fence, bribe them. Find someone willing to donate food or gift certificates to your volunteers. The donation process is the same as for getting items donated for a silent auction. Just make a note that these items are specifically for the wonderful people who have donated time to help out the organization.
When the volunteers start responding, it is time to interview. Ask why they want to volunteer? How would they be a good fit for your organization?
Hiring
Get to know your volunteers. Everyone needs to fill out an application. Interview them as you would any employee applying for a position. Know their skills. This way, you will have the best person for the coveted job. If someone else complains, you can explain your choice. Getting to know your volunteers will allow you the benefit of having a toolbox full of helpful staff for future endeavors. You'll find someone who is perfect the job.
Back ground checks are essential. Be sure to check on volunteers just as you would employees. No one is allowed to volunteer around children until they've had a formal background check. It also doesn't hurt to check up on them on social media. What are they posting? This is the easiest way to weed out any shady characters. Unfortunately, even when you have a shortage of volunteers, you can't take just anyone. It is better to be safe than sorry.
Job description. What do you expect? What do they expect? Volunteering isn't all fun and games- even if you're playing fun games! Set clear guidelines, and put it in writing. It doesn't hurt to have a hand-out ready. Have everyone sign a contract that lists exactly the dos and don't of the job. Don't let them say, "no one told me". Tell them, and tell them again! A good rule to start off  is no use of mobile devices (don't just say cell phones- they'll get you on a technicality).
Non-Discloure agreements. Sometimes you have proprietary info that you don't want released until the big day. You may have business or product secrets. Have every volunteer sign a non-discloure agreement.
Policies and procedures. It doesn't hurt to share you organization's policies and procedures with volunteers. You might want to have a training session before the big day.
These steps may seem obvious, but not every non-profit follows them. It is difficult to get volunteers organized in one place at one time. Make training days mandatory. You may feel like you are doing well just to have volunteers show up the day of the event. We get it. Keeping it professional can make or break your efforts.
If you want your volunteers to keep coming back year after year, it is important to know and utilize their skill set. It is even more important to say thank you. Things get busy. It is often difficult to find time in person. Make sure volunteers know you appreciate them. After the event, send a thank you note with a token of appreciation and an event evalution form.
Send reminders to return those forms. Post the forms on your Facebook page. Do your due diligence to get the forms answered and returned. Then, make sure you read them. Take each response seriously, not personally. Evaluations serve as your program guide for coming events.
Recommended:
Effective Volunteer Management
Raising Money for Volunteer Management