Diversifying your fundraising strategies is the way to keep things fun and exciting while ensuring that your charities continue to be funded appropriately. 
Fundraising auctions are an established way to raise money for charity. And with most people deciding to do their shopping online nowadays, an online auction event is definitely the easiest way to mix things up while also keeping them convenient and maximizing donations. 
For this reason,
CharityAuctionsToday
created a platform to make it easier to raise those much-needed funds…and we aren't the only ones. Transparency and honesty are paramount for us – let's look at the space together, so that you can decide which auction sites are the best for you.
Why Take Your Charity Auction Event Online?
Through online auction platforms, you can reach bidders from all over the world, so it's safe to say that by enlarging your bidding pool you can take your auctions to the next level. Thanks to virtual auctions, physical limitations of traditional auctions, such as geographical or timing problems, will become worries of the past.  
The organizations we have worked with over the years have inspired us with their passion and determination to raise awareness for unique causes. So, we thought it would be time to give back to them, both through our own auction software and through educating people on the myriad of options out there.
It's becoming increasingly clear that there is no shortage of reputable online auction platforms. So, the real question is:
What makes one online charity auction platform better than another?
Well, it depends on your goals. While for some cost may be a crucial factor, others may be searching for authenticity or for a smooth and secure user experience. Others want to work with a partner who
gets
charity auctions and can help them raise as many funds as possible.
Not sure where to start? We have done the work for you. After hours of research (and more than a few cups of coffee), we are happy to present to you the
top
12 online fundraising platforms.
Top 12 Charity Auction Sites For Your Fundraiser
1. CharityAuctionsToday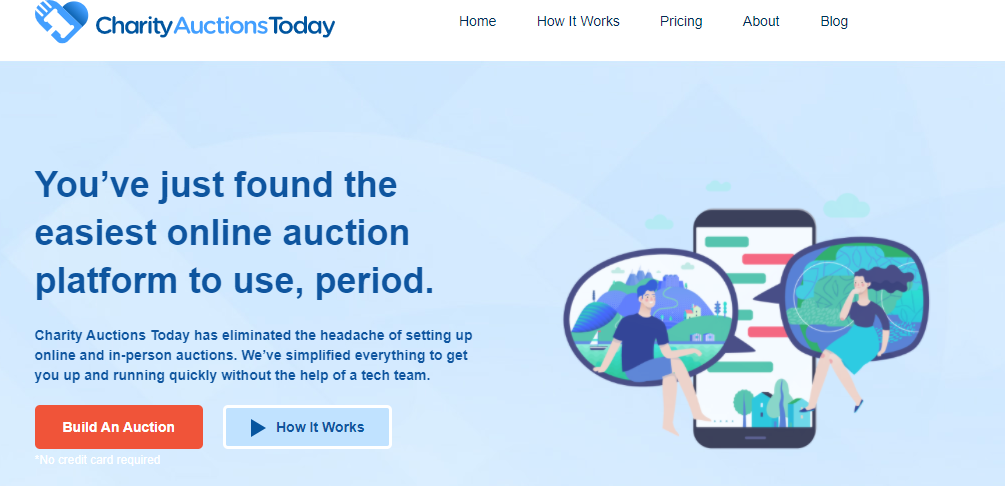 Let's start with us, the benchmark: A versatile online charity auction site,
CharityAuctionsToday
supports individuals, nonprofits, schools, and businesses in their fundraising experience so that they can raise even more funds for the causes they care so much about. 
It only takes five (yes, FIVE) minutes to
set up a simple auction
, and we are happy to assist every step of the way. If you want to run a smaller auction, our flex plans are for you – they are risk-free, as you will be charged a commission. If you set your sights on a bigger auction, then opt for a prepaid plan, and we'll waive the commission fee. Whichever way you choose to go, our Auction Success Managers will be there to support you every step of the way.
Not only are our charity auctions easy to set up, but CharityAuctionsToday offers seamless functionality across all devices. This simplifies the management process and bidding for the users, making it easier to raise money and capture donor information
The best part?
You don't have to do any of this alone. The
CharityAuctionsToday
team is here to help you run your auction the way you want.
2. 24Fundraiser – Now also CharityAuctionsToday
As we wanted to better fulfill our mission of
providing nonprofit organizations and schools with the most efficient fundraising options, CharityAuctionsToday acquired
24Fundraiser
.
Need all hands on deck? By acquiring 24Fundraiser and integrating their software, Charity Auction Today has made sure to allow you to create teams to start raising funds and planning your online charity auction together. Because the best online fundraising strategy is easy and seamless, you can register and collect donations, monitor attendance, sell sponsor ads, and run a mobile auction all from one page. 
Bonus:
You can use their services to collect dues for your organization. From online auctions and donation forms to donor management and processing, they offer an array of services meant to make your charity auctions run smoothly and stress-free.
3. SchoolAuction.net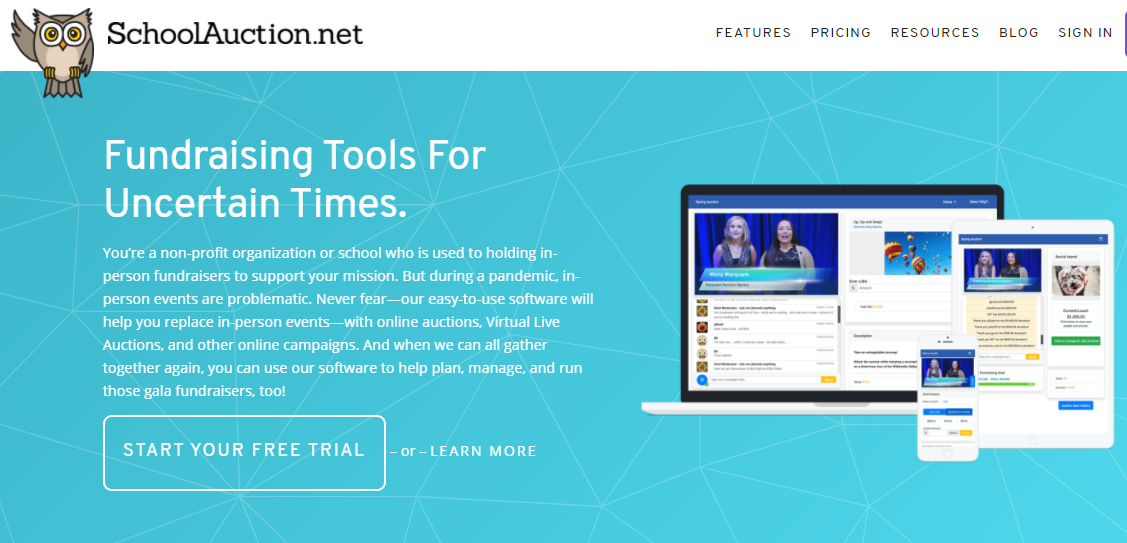 For non-profit and corporate clients,
SchoolAuction.net
can be a lifesaver (and online auction saver). With plans running between $1000 to $3000 per year, depending on your organization's needs, SchoolAuction.net offers auction software meant to aid in your fundraising efforts and help you double the donation without doubling the effort. 
While they do cater to different types of auctions, from traditional to digital and fusion, their pricing is not as flexible for smaller auctions (like CharityAuctionsToday is, for example, offering a commissioned auction option with no prepayment). If you do not have a pre-assigned budget for your auction, then SchoolAuction.net is not the way to go. Custom plans are also not an option if you opt for SchoolAuction.net to host your auction.
4. BiddingOwl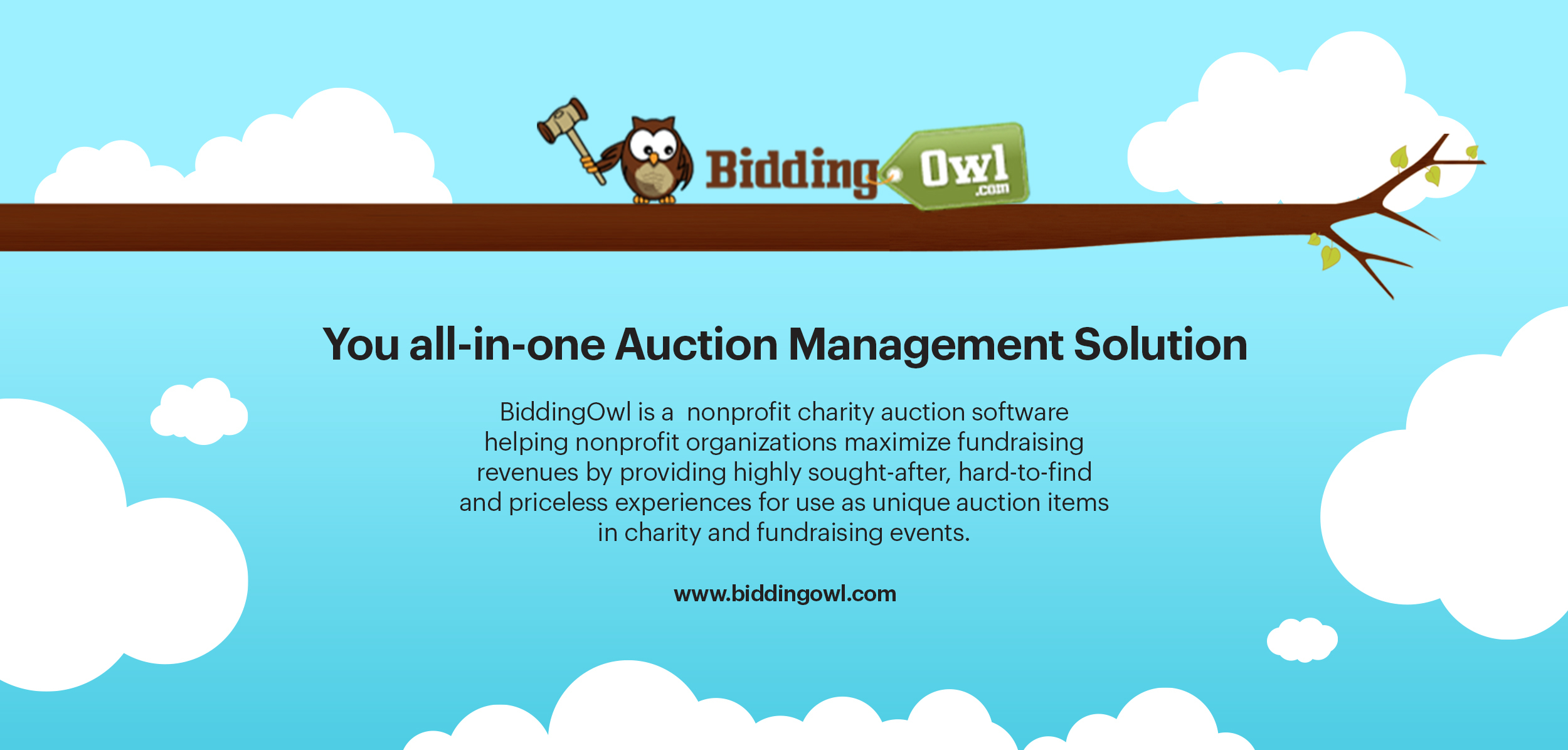 BiddingOwl
is one of the top charity auction websites out there. With them, you are getting a comprehensive auction management system that caters to all your needs, whether you are planning a silent auction, live or online auctions. So far, they have hosted 73 auctions – a number we are rapidly working toward leaving behind.
In order to make the process as convenient as possible for you or your organization, BiddingOwl allows you to set up your charity auction event for free, and only pay the 5% performance fee once your auction closes, which is calculated based on the revenues gained during the bid.
While it can be a good free option, according to its testimonials it can get rather confusing at times for bidders and organizers alike. CharityAuctionsToday also offers a free set-up option, but with added advantages, such as promoting the auction to the total bidder pool (all bidders across all past auctions) in order to maximize your auction profits.
5. Auctria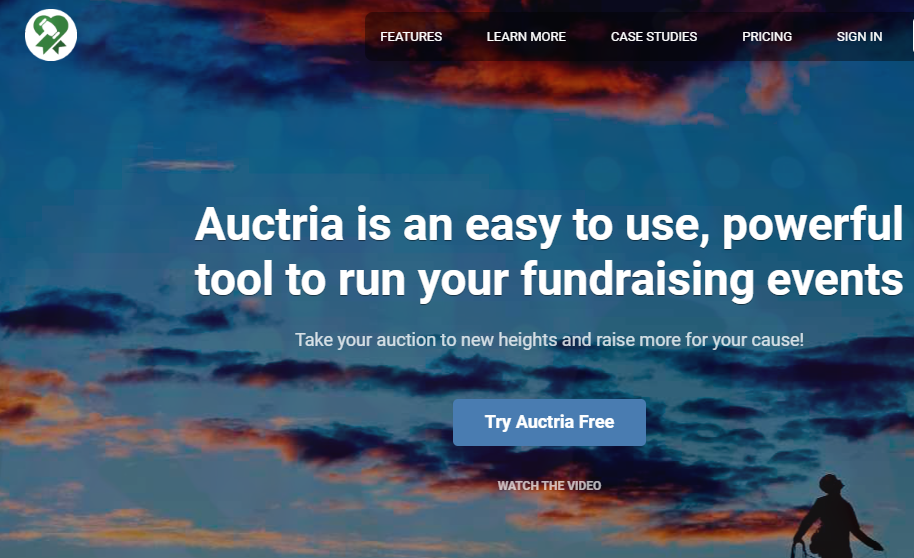 Auctria
is a
charity auction software company, dedicated to providing affordable tools to help nonprofits of any size run successful fundraising auctions. Their charity auction website and software were born out of the need to simplify real-time fundraising efforts by offering a solution that didn't break the bank but provided their customers with a reliable, efficient fundraising tool. 
Therefore, Auctria lets you create a very powerful, but easy-to-use, auction. You can run
silent, live, or virtual auctions
at an affordable rate. While they do streamline auctions and have successfully hosted many auctions, there are some points that seem to be a bother for some organizers, and could also be an issue for you:
Customer support is hard to reach, and phone calls are not available for every package tier.

The website design is not their main focus, and therefore can sometimes be an eyesore for bidders.
For some, these issues can be overlooked when it comes to organizing auctions, but for others, software that puts more focus on customer support and web design – such as CharityAuctionsToday – can be a much better fit.
6. ClickBid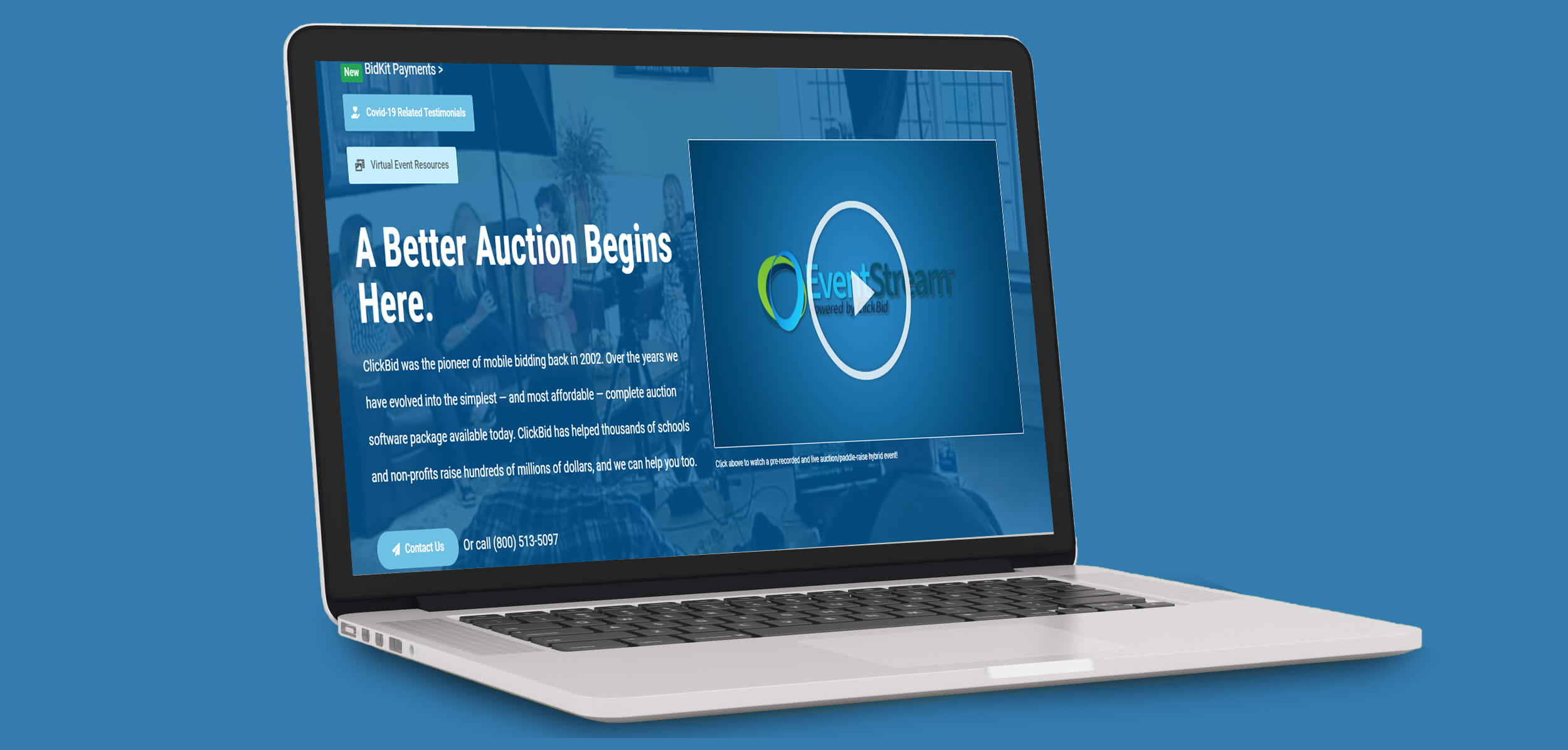 ClickBid
is one of the charity auction sites that allow schools and nonprofits to raise funds through hybrid events. U
sing their live auction and video services, you can run a variety of fundraising events through a mobile bidding app. A basic annual event license runs $795 for up to 4 events.
ClickBid does offer many great features, at a fixed price. You can bid your auction plan to your superiors knowing for sure no hidden costs await behind the curtain. However, this also means there is no free option, and while the initial pricing seems like a steal, you will soon realize that many add-ons might be necessary in order to get the full effect – and that can be quite an effort for smaller auctions and smaller initial budgets.
7. SilentAuctionPro
SilentAuctionPro
is a web-based multi-user team environment designed to allow for the creation of an online, hybrid, or even in-person auction event. The platform ranges in both pricing and offerings, their services varying from branded receipts to bid sheets and much more.
While they claim to offer hybrid auction options, their plans are either Mobile plans or Bidsheet plans – exclusive to either virtual or in-person bidding. That can prove to be a bummer for those looking to organize hybrid events. 
With their vast features and successful software, there is only one thing that could make SilentAuctionPro so much better:
customized plans
, such as CharityAuctionsToday offers, so all auctioneers (including those looking for hybrid options) can be satisfied with their events.
8. ReadySetAuction
ReadySetAuction
provides solutions for organizing the fundraiser, keeping track of bid sheets, and everything in between. It's time to allow professionals to keep track of your auction items as well, so you can focus on other important aspects of the auction organizing.
They offer training and support, something incredibly important for any software, especially more complex ones with many features. That is precisely why we put so much focus on training at CharityAuctionsToday as well. 
While their features work great, they are definitely on the pricier side. At first, when taking a look at their plans, you may think the cheapest package is a steal – but after taking a look at all the features you do not get, and that are the stars of their service, such as self-check-out, hosted website and online bidding, you may start to second guess.
9. 32auctions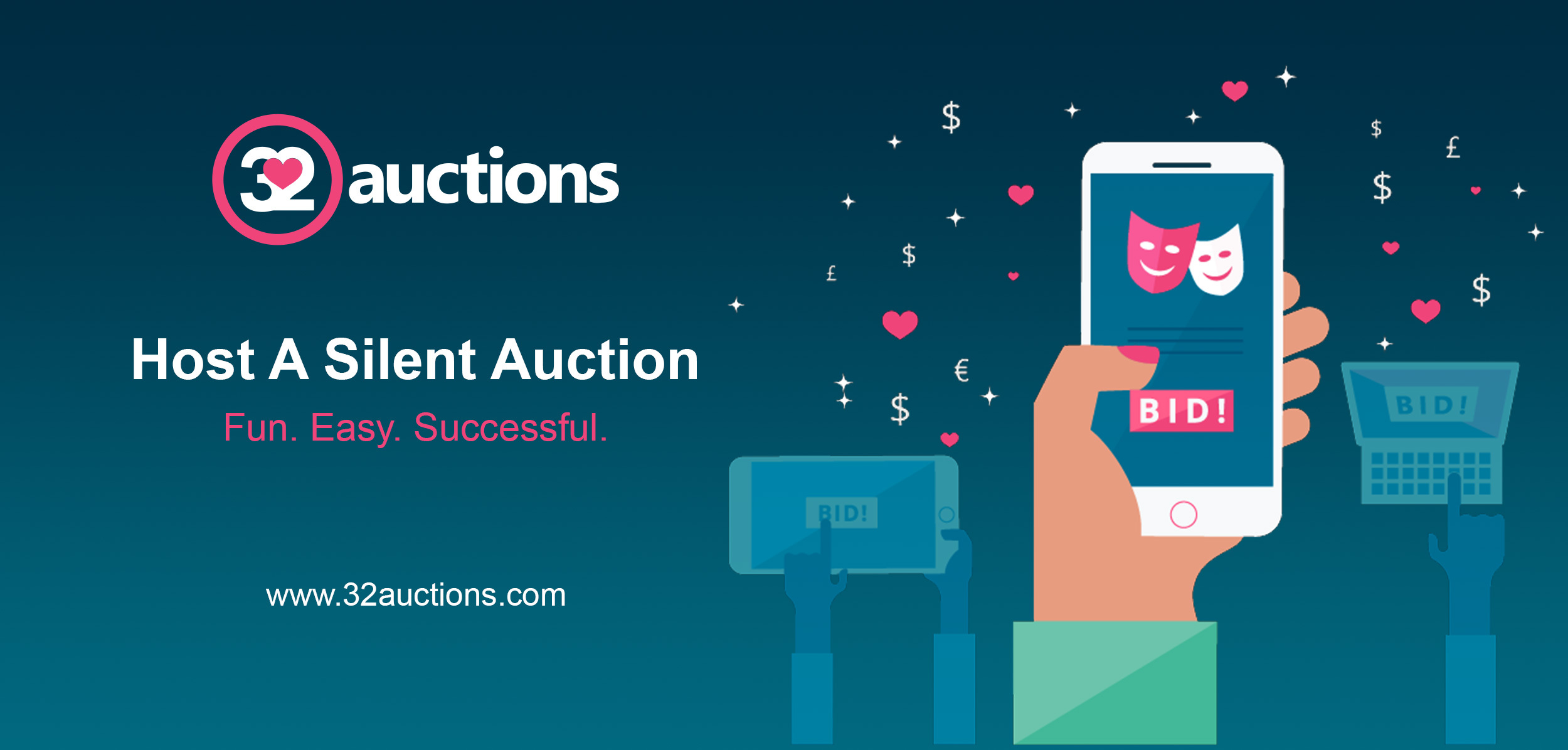 What makes
32auctions
stand out from other charity auction sites is their feature for private auction functions. What does that mean? It means that you have the ability to restrict access to your auction event, allowing you to invite a trusted network of participants and eliminating the hassle of bogus bidders. 
However, is restricting access to possible bidders really something you want when setting up an auction and hoping to maximize profits? CharityAuctionsToday also works on building a trusted community of bidders, by informing all past participants of new auctions, so you can have a well-rounded network of bidders without having to restrict outside access
As with many other auction platforms, 32auctions offers a tiered pricing guide to accommodate your unique needs and even offers a free auction option. However, do keep an eye out for extra fees along the way, and be prepared for bidders to potentially be frustrated or misled by 3rd party ads if you opt for the free plan.
10. GiveSmart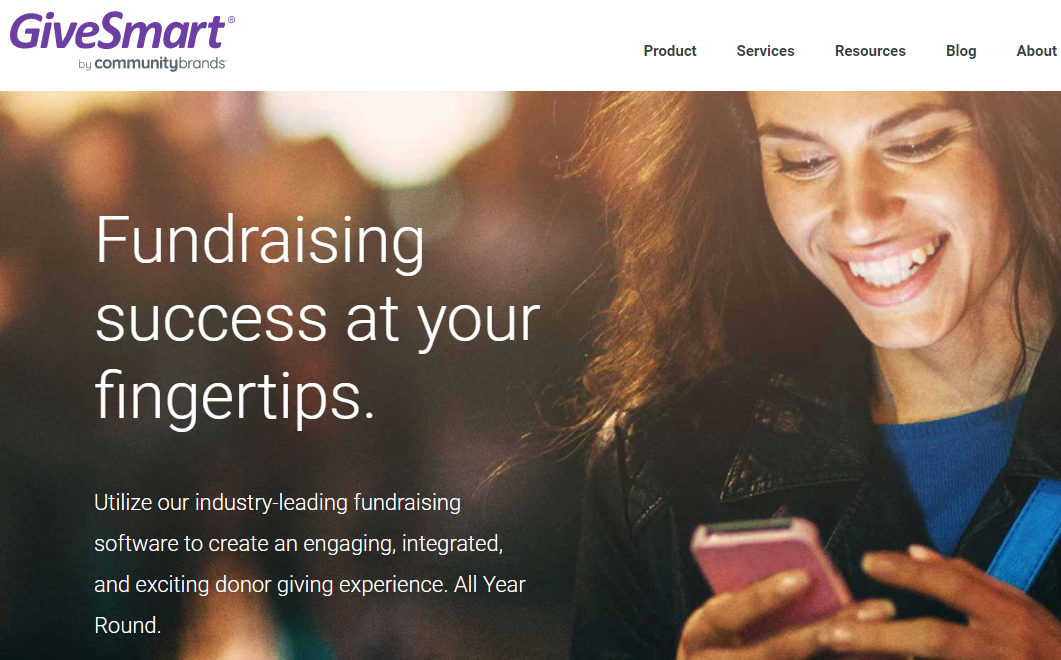 GiveSmart
specializes in building and developing charity auction websites for hundreds of people around the world. 
One of their highest selling points, however, is the support they provide throughout the fundraising process – they will assign their clients a dedicated event coordinator the moment auction planning begins, and they will provide valuable advice on everything from selecting and pricing items to establishing an event timeline. The same thing we look to offer through our
Auction Success Managers
. 
And if that wasn't enough, once the auction is planned and ready to go, GiveSmart will secure, collect, and protect all payments made at your event, and release funds in as little as ten days.
However, be aware that GiveSmart offers no free auction options, and while it suits non-profits, schools, and even hospitals, it shouldn't be your number one choice for personal fundraising.
11. OneCause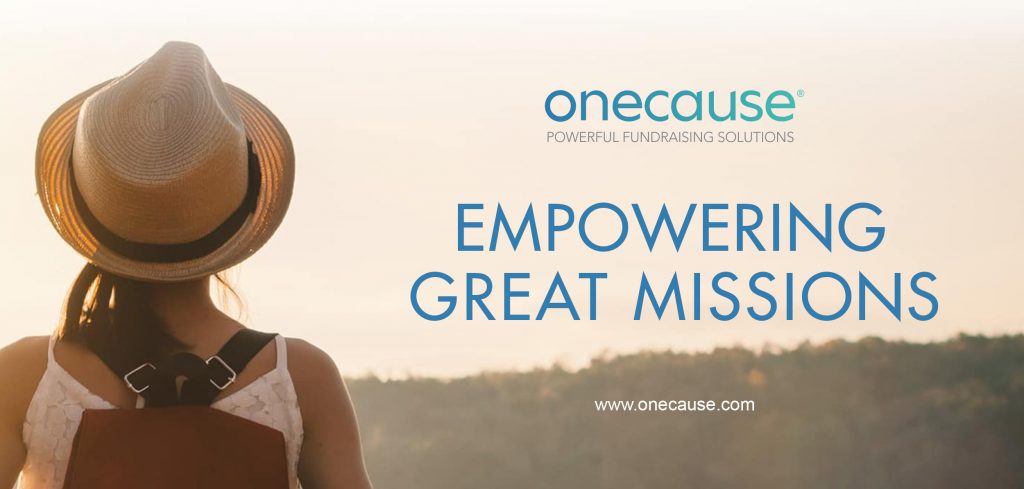 OneCause
is a pioneer of the online auction world, alongside CharityAuctionsToday and 24Fundraiser, with over 8 years of industry experience and 250 fundraising professionals up their sleeve. They are a great choice if you are looking for more than just auction sites, as they offer guidance via phone, email, an online knowledge base and even web-based guided tours.
That being said, if you choose to work with them, be prepared to commit right away, as no free trials and free options are offered. For traditional auctions, they might be the perfect fit for you – but keep in mind that reverse auctions are not a feature offered by OneCause. 
12. BiddingForGood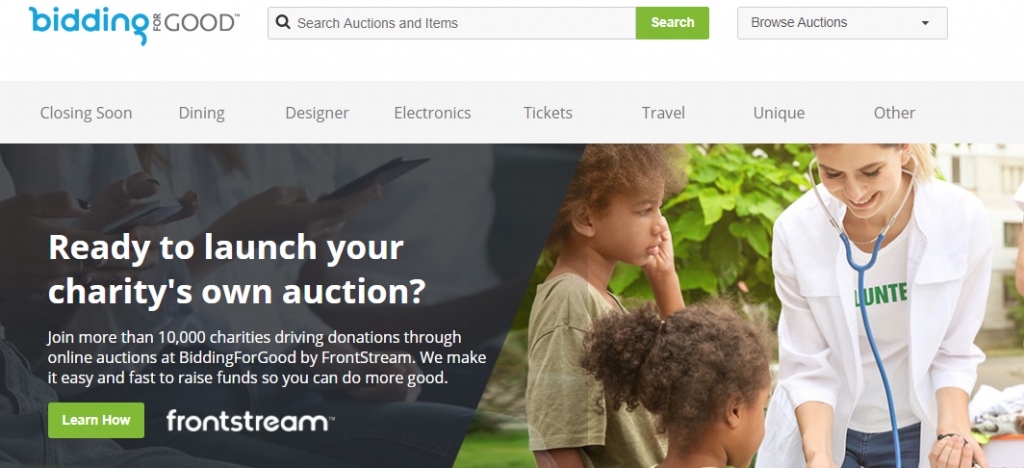 BiddingForGood
is a charitable eCommerce organization that offers a cloud-based auction platform where consumers can create fundraising events for their organizations.  They are a reputable online charity auction site that can help any organization reach its fundraising goals, and they have helped countless charities secure much-needed funds.
Their pricing starts from $249, but keep in mind that their credit card processing fee is higher compared to others (3.8% compared to 2.9%), and they charge a 9% fee for auction proceeds – both higher than CharityAuctionsToday.
13. GoFundMe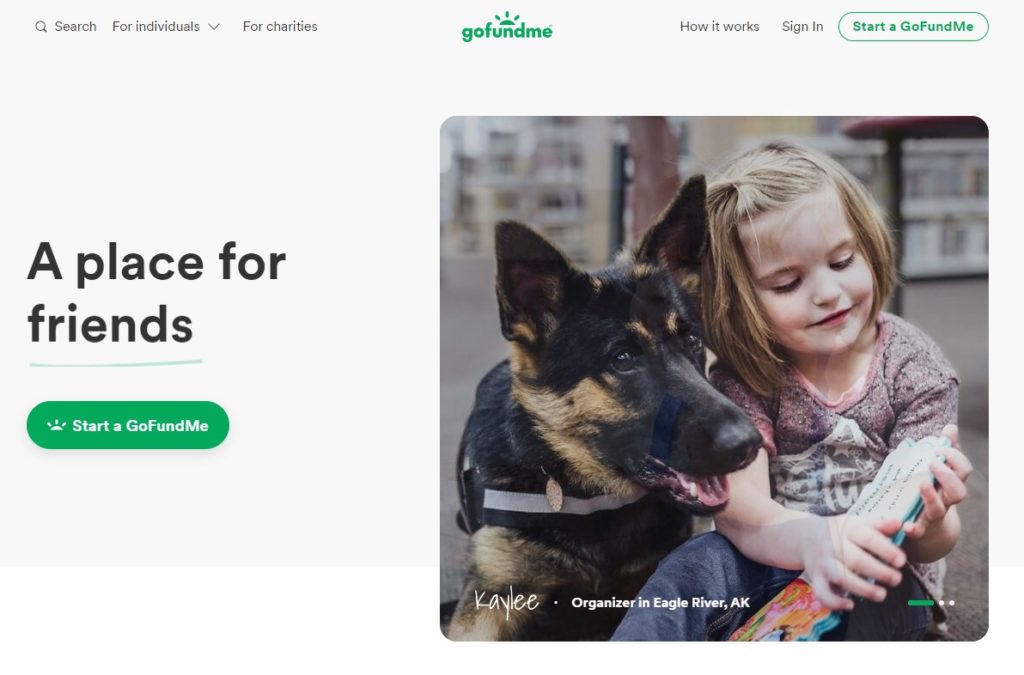 GoFundMe
is one of the most well-known fundraising platforms. It's free, as they operate through donors themselves – only pay if you want to help them further sustain their platform.
While GoFundMe is an extremely popular solution for personal fundraising tailored to the use case, it's not an optimal option for non-profit fundraisers, and it's definitely not for charity auctions. If you're trying to raise money for a personal need, then go ahead. But if you are looking to organize a good auction for charity proceeds, you should stick to established platforms that are specifically designed for that.
If someone is hoping to raise donations for a surgery they need, some medication, or even sometimes silly things such as concert tickets and other personal pleasures, their donations link will more often than not take you to a GoFundMe page.
It's Time to Plan Your Online Charity Event.
Running an online auction event might seem like a daunting task at first, but with the right auction sites and auction software by your side, it turns into stress-free planning of successful fundraising – in short, more money with less hassle.
If you're ready to have fun and raise money quickly and efficiently, it's time to take the first step and download our
Auction Profit Blueprint
.
Do you feel like you are ready to get straight to the action and learn about our auction features hands-on?
Have a go at creating a demo auction
in no more than 5 minutes.