Personal fundraising is powerful. It has something that no one in the world has: YOU. Your passion and drive for the cause you support are like no other. And the people you know, such as friends, family, and even your dentist, plus the connections you've built and the networks you support, are also one of a kind. That's how powerful one person can be when fundraising solo for a cause near and dear to their heart. And it can be really fun: our unique personal fundraising ideas will prove it.
It's Personal!
Consider personal fundraising a "one-man band," as it is created, maintained, and successful because of one person's efforts.  
Personal fundraising allows people to ask their friends and family members to help them raise funds for any reason. Individuals needing money can create a personal fundraising campaign, share their page, and accept donations online.
We all know life can throw us curve balls—a medical emergency, unexpected death, a damaging storm. Or those times you feel so passionately about something that you want to raise money for that cause. That's when personal fundraising can help.
Personal fundraising isn't always about an emergency. It can be a quest to get funding for a bucket list destination, or an individual can use personal fundraising to help a treasured nonprofit, as Mary did. When Mary cared for her husband as he battled pancreatic cancer, she engaged a local home hospice organization to help her during his last months. Mary was so touched by the hospice organization that she created a personal fundraising campaign to help them and called it a gift of love. She raised a much-appreciated $5,000 for the hospice organization.
Keep reading. We've chosen top personal fundraising ideas for you to raise a lot of money and added similar fundraising ideas to consider. 
Why Does Personal Fundraising Work?
It works simply because it is personal. It's a one-on-one ask with your cards on the table, asking for help. Inherently, people like to help others, especially when someone they know is in peril or is on the verge of something great. There's nothing quite like the fire behind something a person is passionate about, right? 
Types of Personal Fundraising
Peer-to-peer Fundraising
Peer-to-peer fundraising is a type of crowdfunding designed for individuals and organizations to raise money by leveraging existing relationships between an organization's donors and their personal networks. Individual donors host personal campaigns to collect donations from their friends, family, and colleagues on an organization's behalf. 
With peer-to-peer fundraising, each individual fundraiser creates their fundraising page and asks their friends, family, and colleagues to donate. The funds raised through peer-to-peer fundraising are then pooled and given to the fundraiser's chosen cause or organization. 
Peer-to-peer fundraising is popular for schools, clubs, and other organizations to raise money for specific projects or events. These fundraisers encourage donors to reach out to their peers (friends, co-workers, and family) and ask them to donate.
Why does peer-to-peer fundraising work?
Peer-to-peer fundraising benefits nonprofits by expanding their reach past their contact lists and into the networks of others. Donors have direct access to friends, family members, coworkers, and peers who may have never heard of your organization.
Crowdfunding  
What is crowdfunding? In relationship to personal fundraising, it's the practice of funding a project by raising many small amounts of money from a large number of people, often via the internet. It's often called the "social" fundraiser because of the many ways it is promoted. Personal fundraising success often stems from crowdsourcing. You can do it via social media, large events, advertising, email marketing, direct mail, etc.
Make crowdfunding fun!
Crowdfunding campaigns often have a set fundraising goal, and donors can pledge any amount. If the campaign reaches its goal, all pledged donations are collected and given to the fundraiser. If the campaign does not reach its goal, no money is collected. But would anyone let this happen after getting so close to the goal? Nope! The fun begins as you scramble to get the last few dollars donated to reach your goals.
Personal Fundraising Using Brand Name Recognition
Many brand-name chain businesses, like restaurants, stores, and services, operate in-house fundraising programs. These are popular for three reasons:
Brand recognition practically sells the fundraising itself.


They've already done all the preparation and promotional work. This means their fundraising promotions have been tested, and promotional items, such as logos, posts, signs, letters, etc., are included for you.


They're easy to execute.
The fundraising programs are not necessarily called personal fundraising. It's the way you approach and use their fundraising tools and packages that makes them personal fundraisers.
Little Caesar's Pizza Kits
Little Caesar's, for example, has a successful fundraiser because it has wide brand recognition, there's no cost to you, and they've prepared all the promotional pieces from a ready-to-go press release to logos, memes, and posts. They provide foolproof instructions for success. Plus, who doesn't love pizza, right?  
Little Caesar's loves their fundraiser program because it's an additional revenue stream, so the more it's used, the more revenue it'll realize. 
Learn more about Little Caeser's Pizza fundraising kit here. 
Krispy Creme Digital Dozens Fundraising Campaign
What is a Krispy Creme Digital Dozens Fundraising Campaign?
Digital Dozens is a low-effort and convenient way to raise money for your organization. Supporters purchase Digital Dozens from your campaign promotion page and redeem them for Original Glazed doughnuts in-store. Your organization receives a donation of up to 50%+ of the price of each dozen sold! 
Go for it! Who doesn't love Krispy Cremes?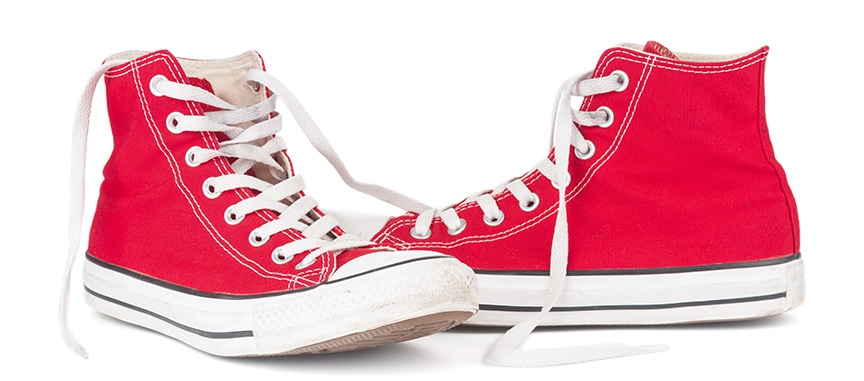 Got Sneakers?
While this company doesn't have the brand recognition of Little Ceasar's or Krispy Creme, it has a strong appeal because its business model is buying old sneakers for $7 per pair. Who wouldn't take advantage of that? Add your fundraising story to it, and you've got a gold mine. What friend wouldn't help you?  
Got Sneakers supplies prepaid bags to ship the recycled sneakers to them. With it being that easy, all you have to do is tell your story, hand out bags, and hope for the best!
Learn about one of the best personal fundraising ideas, Got Sneakers, here.
Brand Aggregators
Several companies each represent dozens of brand-name fundraising programs, offering various opportunities under one website. They are called aggregators and typically operate on a crowdfunding business model. A Google search will pull up hundreds of name brands and who represents them. Find what resonates with you, get the details, and start fundraising! 
Fun Event-Based Personal Fundraising Ideas
Organize entertaining events like game nights, scavenger hunts, obstacle courses inspired by American Ninja Warrior (NBC show started in 2009 about athletes tackling America's most challenging obstacle courses), or rubber duck races downriver. These activities unite people and generate excitement around your cause while raising funds.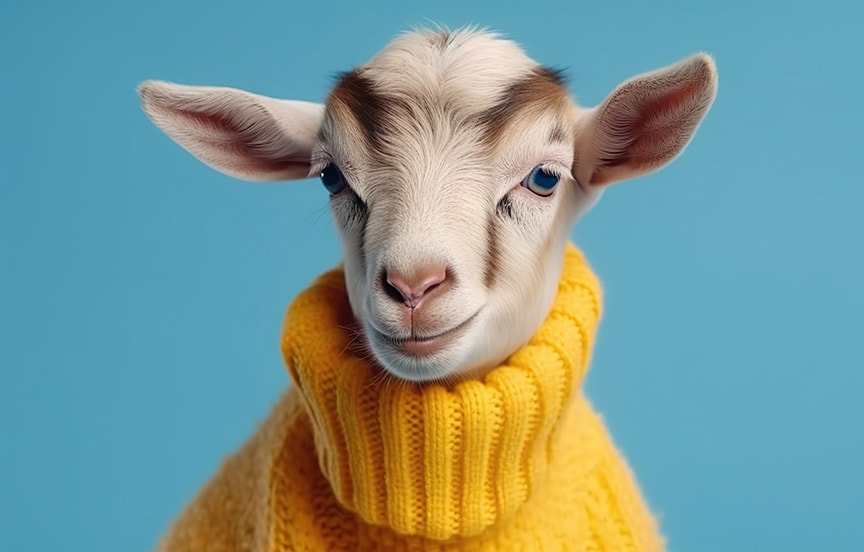 Goat Insurance Fundraiser
This is one of our favorite personal fundraising ideas to share. It's a way to raise more money than you imagined for your cause, as it's the type of event that gets smiles and laughter from everyone involved, and those smiles and laughter turn into donations! It is a memorable event! Also, it's a public relations dream event! The opportunity to get tons of media recognition because of the fun nature of the event is huge.
Here's how it works: Keep in mind that someone is going home with a goat!
Create a promotional Goat Insurance page where people can nominate others and make a donation. Hold a "goat insurance" online fundraising event that people can't resist because they can't stop laughing. To begin, email your organization's membership and any other groups involved to announce that you will raffle off a donated goat. Be sure to use social media, put flyers in local businesses' windows, etc. This is an excellent time to call the local media to get your story picked up—this will ignite participation!
How Goat Insurance Works
You encourage someone to pay (donate) $10 (or any amount you'd like to charge) to nominate three people to be in the raffle for the little kid goat. Phone the three people to tell them they've been selected to win a three-year-old billy goat! After the surprised people tell you they don't want a goat, you can suggest that they buy goat insurance for $20 to prevent them from being in the raffle. If they're nominated again, no worries—they have goat insurance! Also, suggest that for $10 they can select three people to be in the raffle. Most people have friends they'd love to prank for only a $10 donation.
As you're marketing the Goat Insurance Fundraiser, have a time and date for the raffle selection so the winner will know when to expect their goat. Once the winner is chosen, the goat is delivered to their office. Get great photos to use on your social media and website. Be sure to let the media know this is happening, as the optics are a perfect pitch for a local TV station or newspaper coverage. When all the fun is over, the adorable goat goes back to its home on the farm. But they'll have some great photos!

Birthday Personal Fundraisers
Turn your birthday into an opportunity to raise money for a good cause. Ask friends and family members to donate to your cause instead of giving gifts. This personal fundraising idea is simple yet effective in engaging supporters.
Setting up a Birthday Fundraiser on Social Media  
Choose the right social platform that aligns with your target audience. Facebook, Instagram, TikTok, and Twitter are popular choices as they allow easy sharing of fundraisers within users' networks. Create an event or campaign page detailing your cause and how donations will make an impact. Include snappy visuals and compelling stories about why you're raising funds.
Encouraging donations through personalized messages
Create urgency: Set a deadline for reaching your goal so that donors feel compelled to contribute sooner.


Show gratitude: Thank each donor personally via private message or public shoutout on social media. This shows appreciation and encourages others to join in supporting the cause.


Incentivize giving: Offer small rewards such as handwritten thank-you notes or custom-made digital badges for different donation levels. These tokens can motivate people who might be hesitant otherwise.


Leverage peer-to-peer connections: Encourage friends and family members who have already donated to share their support with their networks, effectively expanding the reach of your fundraiser.
A well-executed birthday fundraiser has excellent potential to generate awareness around causes close to our hearts while securing much-needed financial support from loved ones. By using the correct techniques and taking advantage of well-known social media sites, you can assemble an unforgettable event that will help your chosen cause while having a lasting effect on all participants.
Planning Successful Event-Based Personal Fundraisers
Until now, we've mentioned personal fundraising ideas that are easy and perfect for solo fundraisers. Often, personal fundraisers decide to create an event and invite their audience. It takes much more thought and elbow grease than doing a simple fundraiser like Goat Insurance. 
To plan a successful event-based fundraiser, select an engaging and unique activity that appeals to your target audience. Once you identify the activity and audience, determine a date and location for the event. Consider partnering with local businesses or venues to secure a space at little-to-no cost. Once the date and location are set, produce promotional items such as posters, flyers, and social media posts to advertise your fundraiser.
Here are 66 fundraising event ideas to explore and discover one or two that resonate with your plans.
35 Fundraising Ideas that Rock
10 Fundraising Ideas for Nonprofits
21 Cheap Fundraising Ideas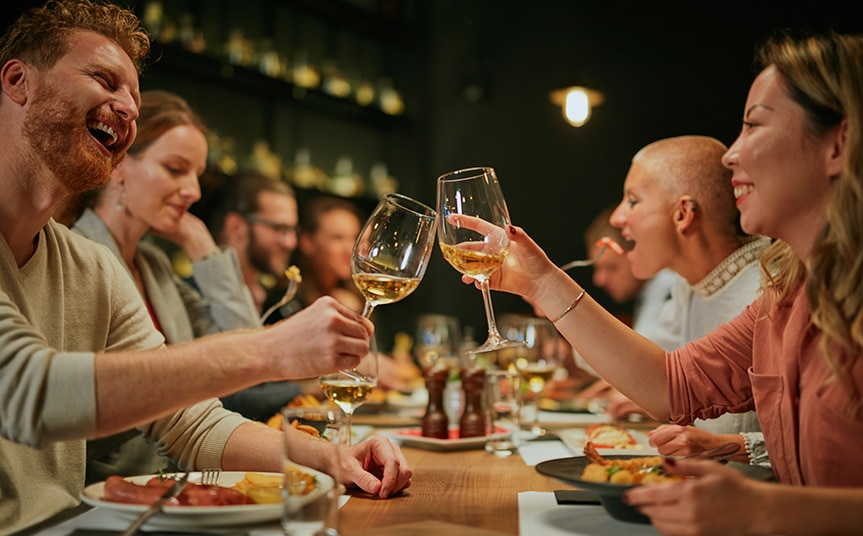 Restaurant Fundraisers & Challenge Events
Partnering with a restaurant is a great way to bring in money for your cause while backing a local small business. Many eateries are willing to host charity nights, donating a percentage of their proceeds during specific time frames when patrons mention they're supporting causes like yours. This is one of the easiest and least time-consuming events to hold. To get started, reach out to restaurant owners or managers and discuss the possibility of hosting such an event.
Approaching restaurant owners/managers about hosting charity nights
Create a compelling pitch that highlights the benefits for both parties involved.
Select dates and times that work best for the restaurant's schedule and maximize attendance.
Promote the event through social media, email newsletters, and word-of-mouth marketing strategies.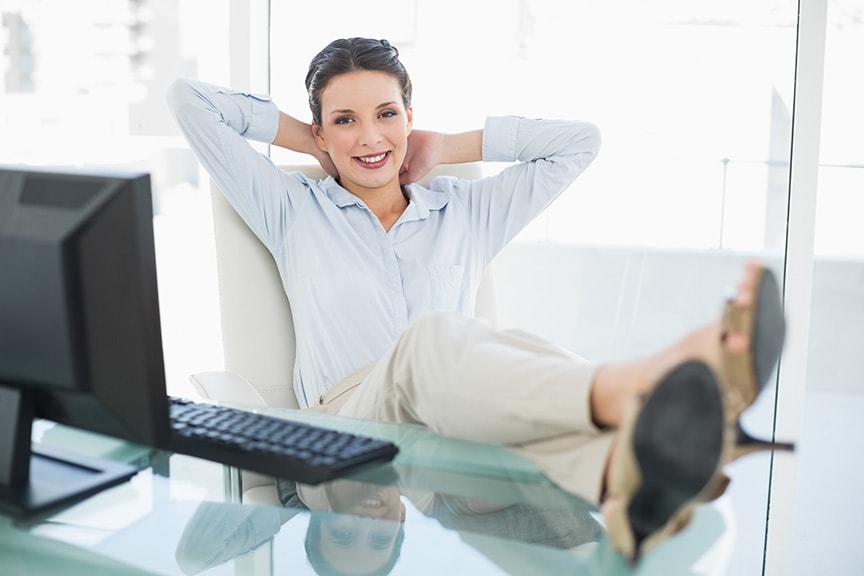 Online Garage Sale
Here's another fundraising event one person can manage and make money for their cause. There are a few ways to create it. One way is clearing your home of no longer needed items and selling them at your online garage sale using CharityAuctionsToday.com.

If you have five minutes, you can create an online garage sale demo site to see how easy it is. You don't need a credit card to try it.
Another way that takes more time to create but will ultimately earn more money is an online garage sale that is comprised of new "donated" items from local businesses. It requires the personal fundraiser to reach out to local businesses, asking for donations. Gift cards or certificates are pretty popular for businesses to donate for the garage sale because, upon redemption, users often buy more than the certificate amount.
Regardless of your personal fundraising idea, remember that success comes from effective planning, promotion, and engagement with your supporters. By offering unique opportunities for donors to contribute while having fun, you'll be well on your way toward reaching your goals.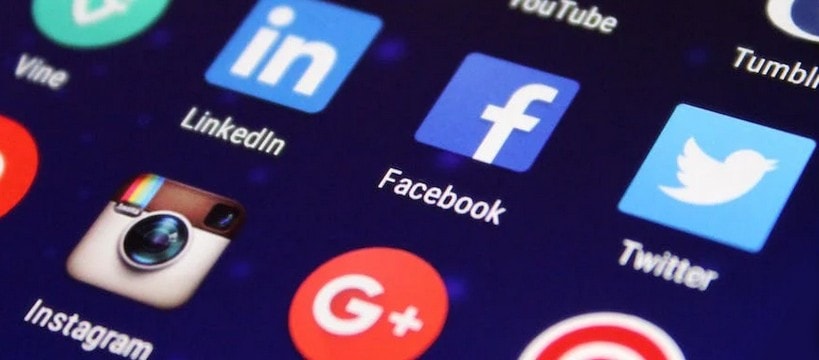 Social Media Fundraising Campaigns
Leverage the power of online platforms by creating social media fundraisers that reach a wider audience. Share updates about your progress, engage followers in conversations around your cause and encourage them to donate and share within their networks.
Crafting Compelling Posts for Maximum Engagement
When creating content for your social media fundraising campaign, it's essential to craft compelling posts that capture attention and inspire action. Use strong visuals like images or videos related to your cause and concise yet powerful messaging. Encourage your supporters to take action with a clear CTA (call to action), whether donating or sharing the post. For example, you could use Canva to design eye-catching graphics and combine them with persuasive copywriting techniques.
Using Social Media Channels Effectively
Facebook: Create a dedicated fundraiser page using Facebook's built-in fundraising tools (Facebook Fundraisers). This allows you to easily collect donations directly on the platform while providing real-time updates on funds raised.


Instagram: Use Instagram Stories' donation sticker feature (Donation Sticker Guide), which enables users to donate without leaving the app. Additionally, ensure your bio includes a link directing followers toward more information about your fundraiser.


Twitter: Engage in regular tweet threads discussing different aspects of your cause while incorporating relevant hashtags for increased visibility. Consider hosting Twitter chats or Q&A sessions to engage your audience further and encourage donations.


LinkedIn: Share updates about your fundraiser on both personal and organization profiles, emphasizing the professional impact of supporting your cause. Encourage employees or volunteers to share these posts within their networks as well.
By using a combination of engaging content and strategically utilizing various social media channels, you can significantly increase the reach and success of your fundraising campaigns.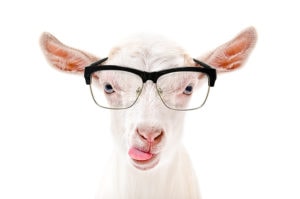 What Have You Learned?
It's safe to say that you now understand the solo power of personal fundraising, as well as its many applications. We've explored several personal fundraising ideas to help you determine a personal fundraiser that works best for your goals.
Did We Get Your Goat?
If the goat insurance idea is a good personal fundraiser fit, and  you decide to do it, please email photos to us, and we'll add them to our blog! 
Humor triggers dopamine in our brains, causing a welcome sense of temporary pleasure. When personal fundraising ideas have humor peppered throughout them, like the goat insurance description, experience tells us that potential donors are more likely to donate. You made them laugh and smile, which is a great way to begin a lasting relationship. And we're not "kidding!"
Here's a fundraiser that's easy to set up, fun to use, and a great way to make a lot of money for your cause!

Take Personal Fundraising to a New level!
An online fundraising auction is the easiest way to raise money for your cause. Feel free to take a test drive of our online charity auction platform.