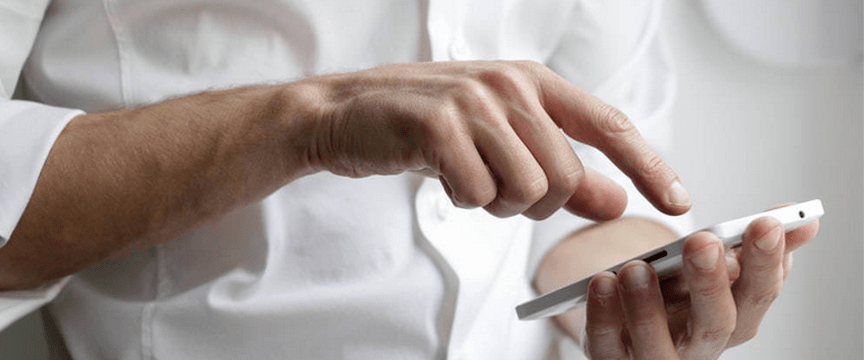 10 Surprising Ways Online Auctions Make Fundraising Easy
And the winning bidder is…
We've all experienced the fun of a silent auction: you're at a benefit, gala, golf outing, or community event, and you spot the silent auction table. Your heart starts racing because it's loaded with lots of goodies and services beautifully displayed for you to bid on…and you're just itching to dive into the fun.
Exclusive Bonus: Auction Profit Blueprint™ – Grow your bidding pool—re-engage bidders who didn't take home auction items in the past.
There are so many reasons to love a silent auction. Is an online auction right for you? Check it out!
A great way to raise money
Simple to pull together
Easy to execute
Great community builders
They are really fun!
But they can also be predictable and maybe even a little boring. For ages, silent auctions have worked like this:
Donated items and services are displayed
Bids are marked on bid sheets
Anyone can bid, as long as it is higher than the one before, until the auction is over
At the end of the event, the person with the highest bid takes the item home
This "traditional" method does work. However, in an increasingly tech-savvy world, people have come to expect more from their experiences. Why not give it to them?
Enter: The New Way—Mobile Bidding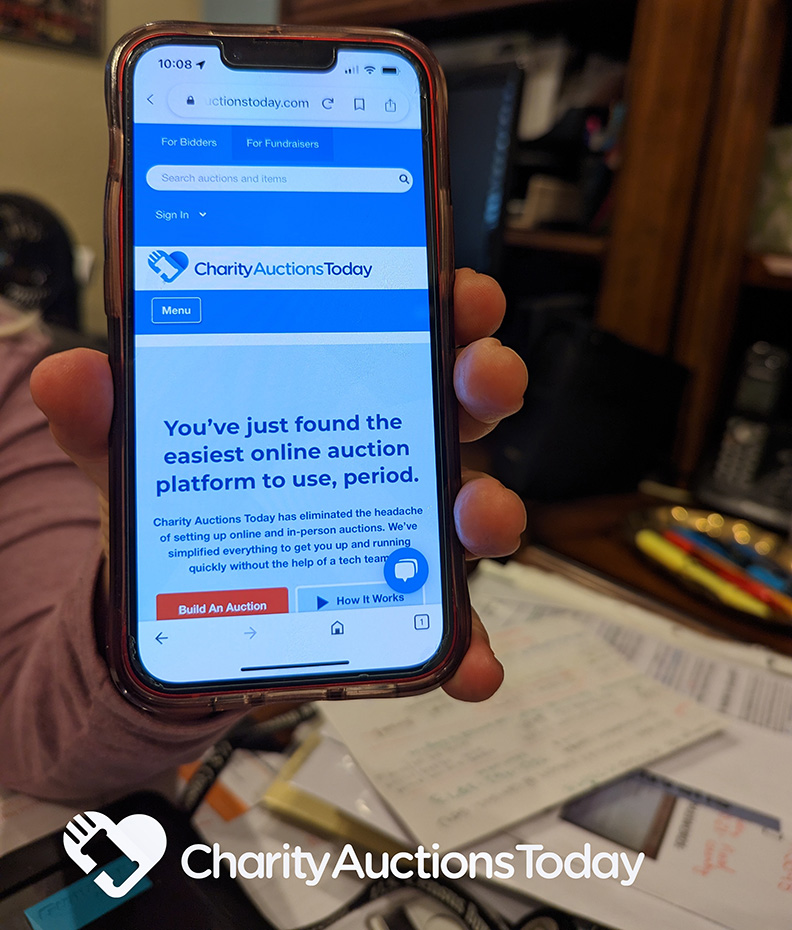 Is there anything you can't do online today? You can have an online date, see a doctor, go to court, shop in China, play games, and a million more things. The world of fundraising hasn't been sitting this one out. They've hopped on the online fundraising bus and are doing quite well hosting online fundraising auctions.
In 2017 alone, over $30 billion was donated to non-profit organizations through online giving on websites and social media platforms. In 2022, it surpassed $100 billion. That's a hefty increase!
This rise of social media giving, plus the growth in online donations, inspired organizers to look beyond traditional methods of fundraising…and online platforms for auctions were born!
Online auctions, a whole new experience that users love, let you participate in a silent auction through a mobile device.
It's fun, engaging, and easy. Banking information can be simply and securely stored, and interacting with other bidders through the app or social media is highly encouraged.
Is an online silent auction right for you?

Check out these 10 reasons you should run your silent auction online to decide:
Encourage Community Interaction: One of the biggest limitations of a traditional silent auction is that it doesn't allow for much interaction among event attendees. Think about it: people walk through the room, look at bid sheets and write down their bids without saying anything to the people around them. With mobile bidding, people are encouraged to interact by sharing their bids on social media or engaging in friendly banter with the person they are bidding against. For organizations that want people to feel "connected," online auctions are a great way to break the ice!


Make Payment Easier: At the end of a day of golf or an evening of fun, the last thing anyone wants is to stand in a long line to pay for the items they've won. With online auctions, this problem is eliminated. The online platform easily and securely stores credit card information, allowing winning bidders to pay with the touch of a button (or even automatically)


Increase Revenue: With a traditional silent auction, attendees are limited by the cash they have on hand. . .Not with CharityAuctionsToday! You can store payment data so participants can spend as much as they want for their have-to-have items. . .This often results in higher bids per auction item.


Eliminate Long Check-Out Lines: In a world full of instant gratification, waiting in line to bid kills the momentum of a silent auction. It also allows people to rethink what they're willing to spend or if they want to spend it at all. Mobile bidding eliminates wait time and bidder's doubt. That's more money for your cause!


Eliminate Confusion and Distraction: With crowds of people, noise, and the crush of activity – big events can cause big confusion. It's not surprising that people get lost or frustrated attempting to bid at a silent auction. Online auctions eliminate confusion. Auctions have a hard start and end time, and you can always tell when an item is open for bid. Less confusion = satisfied attendees = happier fundraisers!


Create a Bigger Audience: A traditional silent auction restricts you to the attendees at the event at the time of the auction. This limits your potential bidding pool, especially if you're auctioning items that appeal to a large audience. Mobile bidding allows anyone interested in an item to join the fun and bid. An auction in California could have a bidder from anywhere around the country. The more people bidding, the higher the final tally. The fun can be nationwide!


More Time To Bid: Just as a traditional silent auction limits you to bidders at the event, it limits you to the time frame of the event itself. Additionally, if you are having an event on a holiday weekend (or any weekend), there will always be people who can't attend or completely forget about the event. Online auctions allow you to open bidding early and even extend it beyond the event, creating the opportunity for more bidders and more potential profits.


Eliminate Overhead Costs: For organizations with small or no physical locations, the cost of renting event space can be overwhelming and must be covered by the funds from the event, including the silent auction. This reduces the amount of money raised and is discouraging. Mobile bidding eliminates the need for physical space and allows organizations to give more money to their cause – a win for both the donor and the organization.


Promote Awareness Of Your Organization: Local events only allow for local promotion. You can't spread the word beyond those who attended the event without spending more money. With online auctions, your promotional reach is endless. Wherever your donors have friends, and as far as their social networks extend, so can your message. Get more social sharing and engagement, help spread your message, and gain a wider audience with much greater bid potential with an online auction.


Mobile Bidding is FUN: If nothing else, a silent auction should be fun. Most people go to a silent auction because they care about a cause and have fun getting something in return for their giving.
However, for many people, the traditional methods of silent auction bidding can be boring. Not to worry! Through mobile engagement, your donors will have the opportunity to make some crazy bids and decisions while having a blast at your event.
If you're looking for a new and engaging way to reach your supporters, mobile bidding is a great place to start. You don't even need to ask if an online auction is right for you! It can solve many problems for your organization on hot-button topics such as engagement, donation size, and cause awareness.
Get the best results you can for your charity, your donors, and your cause. We know you'll see exciting results.
So take the leap for the good of your organization. Get started with your online auction fundraiser!
Let's get started. It's super easy.
You can build your auction site in less than five minutes!