We have made the backpack donation drive easier to execute, and you'll do it in less time. Read on.

With COVID-19 officially over, kids are thinking about their no-mask summer vacations and not thinking of returning to school anytime soon. But for many nonprofits, all they're thinking about is back-to-school, back-to-school backpacks, that is.
Does this sound familiar? Early July is go-time for local nonprofits to finalize their plans for backpack donation drives. Once their donation goals are met, they buy supplies and invite the community to a backpack-stuffing party. Once assembled, they are ready to give to students in need as they return to school. And by the time all of this is completed, it's days away from the start of a new school year.
An online backpack donation drive is the answer for an easier way to get more donations in less time. An online backpack drive is more structured and less hectic than asking for donations the traditional way. It takes the stress out of the process. If you've been involved in this process, you know what we're talking about!
If you're scratching your head, wondering how your organization could possibly do an online donation backpack drive, fasten your seat belt. It is possible. And it's easier than the traditional method. Ready to switch gears?

Switching To An Online Backpack Donation Drive 
An online backpack donation drive is everything your traditional drive has been, with one exception. And you're going to like it. The exception is swapping the "trying to convince local businesses to donate via in-person visits" with strategic marketing doing the heavy lifting. If you're a veteran of backpack drives, we think you'll love the online backpack donation method. It practically eliminates boots on the ground, saving time and volunteers.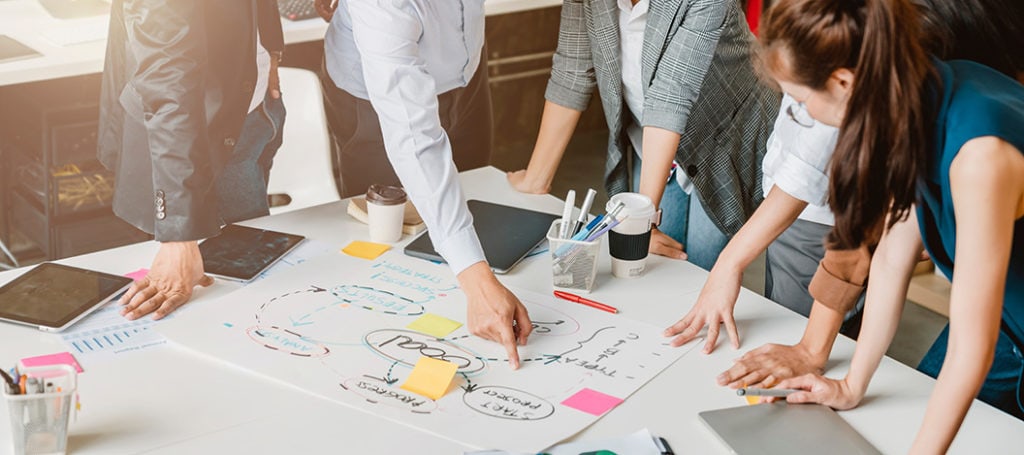 Marketing Does the Heavy Lifting
By initiating a marketing plan that includes press releases, pitching feel-good segments for the local news, having everyone on your team flood their social media with posts, creating posters, handing fliers to every business, announcing it at meetings, putting it on your email signature, sending emails and using any other opportunity to promote your backpack donation drive, you no longer have to knock on doors, hoping for a donation. 

The significant part about these marketing tactics is that you'll have your URL to send donors to donate money OR purchase as many backpacks filled with school supplies as they'd like. It's easier for you, but think about how streamlined it is for the donors. If you worry about not having face time with your donors, don't worry.  When the backpack donation drive is over, you can make plenty of visits and send thank-you cards and emails.
Using CharityAuctionsToday's online auction platform, you easily create "items" on your site for donors to purchase. The items are bundles of backpacks filled with supplies. Bundles can be in the amounts of 1, 5, 10, 25, or whatever amounts you choose. Or they can opt to donate money right there, on your site, instead of buying a bundle of backpacks. This way, you get payment immediately, ending the cycle of chasing promised donations—a huge timesaver. 
The marketing strategy replaces boots on the ground, hitting all the local businesses for donations virtually. It takes the right person, or people, to have the patience and know-how to knock on doors, often the same doors several times. We don't have to tell you how much time that takes or how hard it can be. With a marketing strategy, the hard work is front-loaded. Most organizations have marketing departments equipped to organize and execute your plan, handling the front-loading. In fact, they will more than likely have new ideas to recommend. If you have any questions, you can always call us for help.
Using the CharityAuctionsToday online auction platform as your tool to accept donations, you'll find more time to seek donations by other methods—just another perk of the time-saving online backpack donation drive. 
The State of Backpacks and Back-To-School Supplies
This is the big picture of back-to-school spending as a frame of reference. Did you know that $5.17 billion was spent on backpacks in 2022—a 25% increase from 2021? (Thank you, pandemic.) School backpacks are the second largest segment of the backpack market, accounting for over 67% of the total U.S. market share. Travel backpacks are first, and hiking backpacks are third. In contrast, total back-to-school spending, including supplies, electronics, and clothing, in 2021 was $37 billion. The takeaway is that parents spend a lot of money on their kids at back-to-school time, and many are worried about the financial strain. 
Why Backpack Donation Drives?
Why do we hold annual school backpack donation drives? We don't have to tell you but need is the primary accelerator, and the subtext is that we don't want any children to be without the supplies they need for a successful education. Children who do not have the necessary supplies may be less likely to attend school, participate in class, or complete their assignments. They may also be more likely to fall behind their classmates and drop out altogether. Preventing students from falling into these sabotaging traps aligns perfectly with wanting every child to learn and succeed. 
According to the National Center for Education Statistics, an estimated 15 million children in the United States live in households that cannot afford to purchase school supplies for their children. This means that one in six children in the United States starts the school year without the basic supplies they need to succeed. It also means that teachers often absorb the burden of buying supplies for these children from their own pockets. This is why we hold back-to-school backpack donation drives. 
Of course, there's another reason we do it. It's compassion and love for others. 

National Organizations Help Local Backpack Donation Drives
Staggering numbers like the ones just mentioned drive many national organizations, such as Salvation Army and United Way, to swoop in to use their national credibility and funding to coordinate backpack and supplies drives, many in tandem with local organizations.

In addition to these two backbone organizations helping, other organizations provide school supplies to children in need. Some of the most well-known include:
These organizations provide backpacks with school supplies to students in need, regardless of their family's income. The supplies in the backpacks typically include pencils, pens, notebooks, folders, calculators, and other essential items for students to succeed in school.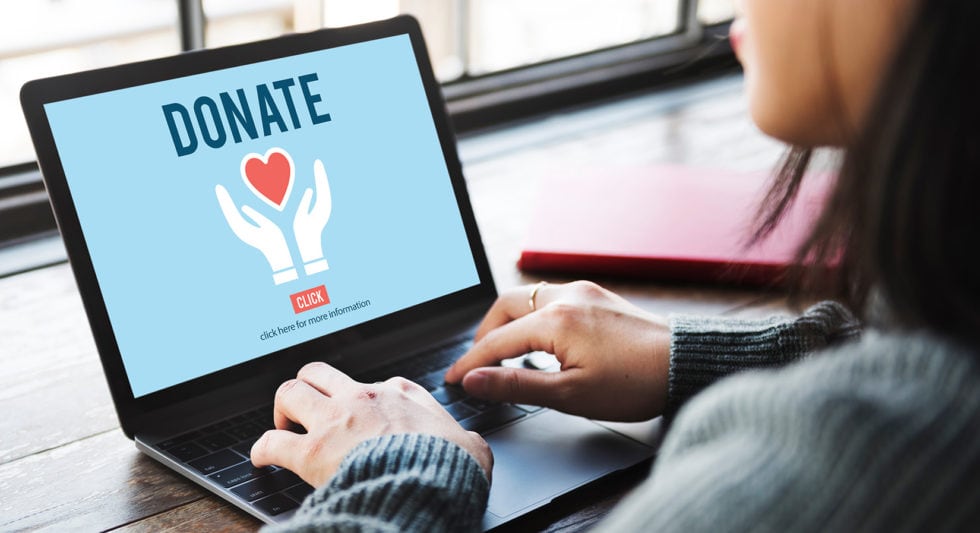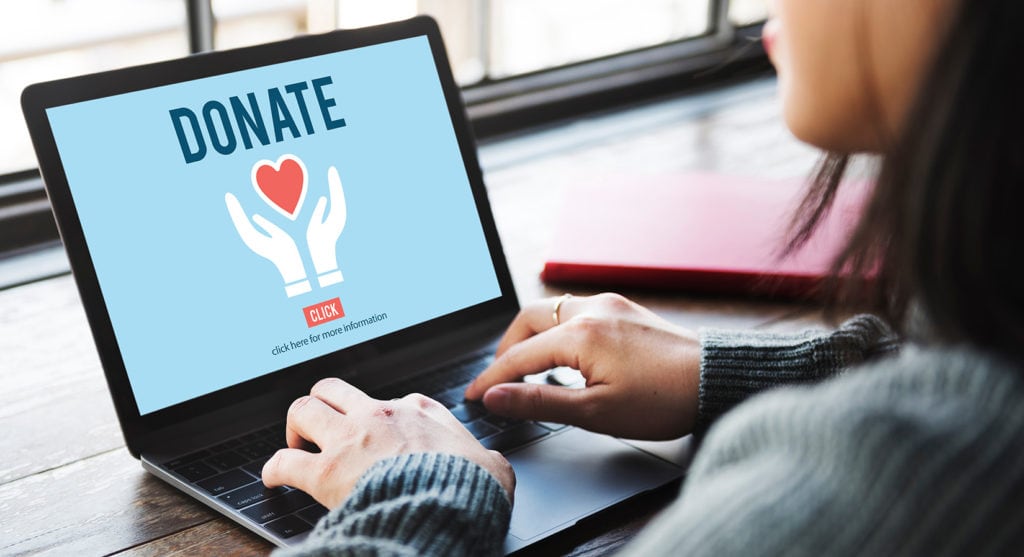 Create Your Online Backpack Donation Drive in Less Than Five Minutes
Ready to save time and money while creating a more efficient back-to-school backpack donation drive?
Take a quick test drive of CharityAuctionToday's online platform. Create your own online back-to-school backpack donation drive! You can experience a test drive right now to see how easy it is to create your site. In fact, you can create it in less than five minutes (usually three), and there's no credit card needed—and one more thing. Don't be afraid you'll do something wrong—you can't.  Take the test drive and have fun. And remember, we're here if you have questions about moving forward.