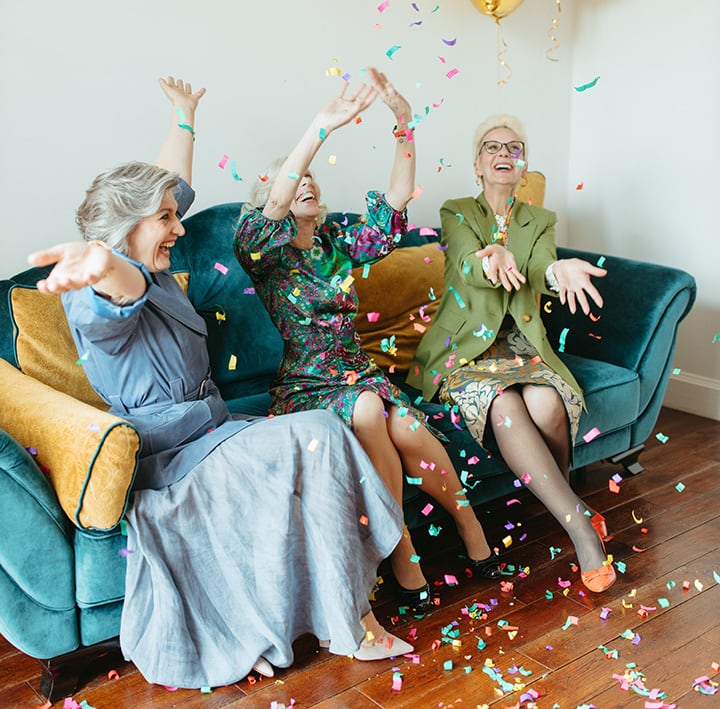 If you have trepidation about not having any online auction ideas for your group or organization to use an online auction platform for fundraising, please enjoy our story of how a herd of elephants inspired a herd of retired women to use Charity Auctions Today's online auction platform to change the world—or at least our world.
Most people assume this to be true, but fortunately, you don't have to be a big nonprofit organization to use Charity Auctions Today's online auction platform. We were happy that our small group of retired women found an online auction platform to help us achieve our goals—one of them is helping others understand they can learn from nontraditional teachers, such as an elephant. Charity Auctions Today has been the perfect tool for us. We love thinking of online auction ideas for our next feel-good mission.
If you know anything about online auctions, most are used as fundraising tools for nonprofits and larger organizations that fundraise for nonprofits. Many have large teams that orchestrate the event and often have an online auction for several weeks, culminating with an in-person silent auction gala event.
Here's where you'll learn how 11 gray-haired women used elephants to ensure a local family in need had a Christmas to remember. We couldn't have done it without Charity Auctions Today, the empathy from the community, and elephants, of course.
Here's our story of gray-haired retirees,
wrinkly elephants, and a whole lot of kindness poured into a grand online auction idea: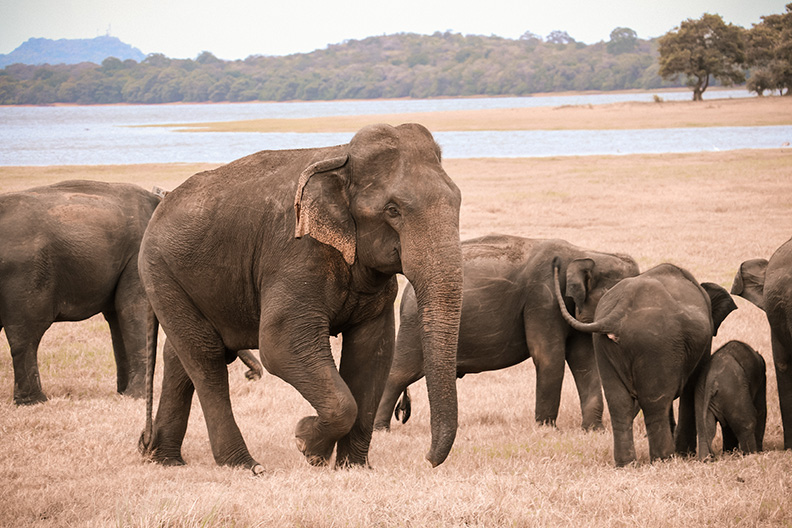 Kindness is a currency that spends well in every language. Wouldn't you agree?
Most of our group dons gray hair and has time on their hands. We were trying to establish a group or organization that would allow us to help others while making new friends and fulfilling a purpose or a calling. We needed to figure out how to do it, so we began with something each of us treasured—kindness.
Kindness is our group's motto. We're a herd of retired women whose mission is to spread kindness while unscientifically proving that kindness changes all lives for the better.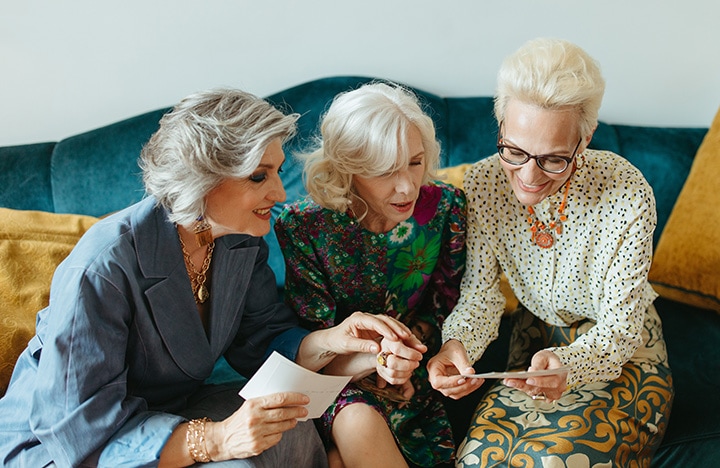 We call ourselves the ElliePhees (pronounced Ellie-fees), fashioned after the kindest species in the world, elephants. We grabbed this moniker after studying elephants at a local community college symposium. We witnessed how elephants use kindness in their daily language and thought we should all live that way.
After the elephant lecture, our group met to download our thoughts about the symposium. With a 64-page program filled with exquisite photography of elephants and their habitats, we had a lot to discuss. Collectively, we were enamored with the large, wrinkly, and often muddy pachyderms. Our discussion lasted hours and was beyond anything we imagined. Eleven retired women had the exact same thoughts and conclusions about elephants: we could all benefit from the kindness page in their playbook.
To prevent you, dear reader, from boredom, we've distilled our thoughts about elephants into one word: kindness. Elephants taught us, or reminded us, how important kindness is in our daily lives. And that's how the group name, ElliePhee, was born. With a name and a purpose, we spread kindness to a family of four in crisis to ensure they had a memorable Christmas holiday, despite their struggles that we planned to help make temporary.
Angel Lift Online Auction was born as the name of the event, managed by the ElliePhees. We found a family of four through social services who needed assistance and would appreciate something for their children for the holidays. 
Our group's goal was for the community to recognize "Angel Lift" as a name that signifies an event tied to kindness.  
We discovered Charity Auctions Today and vetted its auction platform to see if we could use it to form our Angel Lift event to help the family. With their help and excellent customer service, we decided to host an online auction to help the family. All we needed was one uplifting online auction idea and we were off!
We had a list of needs from the family, including clothing and shoe sizes, bedding, underwear, socks, etc. We had the kids' genders and ages. We had social services reach out to the parents to see if there were anything each child would like to receive as a Christmas gift. We were excited about helping them! Kindness flowed like a herd of elephants. This online auction idea fit perfectly into our plan of sharing kindness.
Bet you're wondering how an online auction can deliver gifts to a family in need.  True, we had a lot of online auction ideas but this is the one that worked best for us. We planned to "go shopping" for the items on their list, plus we wanted to figure out the best way to donate a nice holiday dinner to the family. Here's how we planned it:
Before we roll into the how-we-did-it online auction idea, we have to tell you that with every step of putting our online auction ideas together, we fell deeper in love with the family.
We planned to ask store owners to donate the items that the family needed and in return, we would promote their stores on our promotional materials. We gathered all the items, photographed them, and wrote descriptions. Then, we loaded the photos and descriptions onto our Charity Auctions Today online auction platform with the intention of inviting hundreds of people to visit the online auction to bid on the items that the family needed. Once all the items had been purchased, we paid back the store owners who donated the items. We love this online auction idea!
We were not surprised when we discovered that the store owners didn't want to be paid back for the donated items—they wanted to donate the items as their kindness. With the extra money we had at the end of the auction, we could buy all the trimmings for a nice holiday meal for the family, plus put some cash in their hands for other expenses they might have. At this point, we're convinced that our online auction idea proves kindness begets kindness. 

One thing the ElliePhees learned is that we know a heck of a lot of people in the community. We could reach our friends through Facebook, email, a press release, and flyers. We also visited churches and other organizations, asking them to join us with our online auction idea, the Angel Lift project. 
Turns out that our online auction idea ended up getting the family everything they wanted and then some. We had people calling us to see if they could donate more! One person said they had a brand new girl's bike they'd like to donate. Another had a beautiful new ladies' winter coat that was the mother's size! The message is that being kind feels good for everyone. And that's contagious.
The greatest part of this entire process was the amazing, heartfelt thank you from the family. We learned that the father had become ill, lost his job, and couldn't maintain financially after a year of not working. The family loved our online auction idea and hoped we'd continue to help others.
Now that he was getting back on his feet and looking for employment, he said our generous gifts gave them hope and faith in humanity. They knew they were going to be alright. He said that even though he had tucked away funds for something like this, he never thought it would take an entire year to get back on their feet. His final words to us were,  "We are so incredibly thankful for your kindness. We will definitely pay it forward. Thank you."
Kindness comes in all sizes—from opening a door for someone to shoveling snow for your neighbor. Kindness is a currency every person understands. The world is a better place when we address all things in life with kindness.
And speaking of kindness, we'd like to give a shout-out to Charity Auctions Today. What a great platform driven by great people. Not to be corny, but they do treat you like a friend or family. They are so nice and are there when you need them. The platform was so easy to use. Plus, the auction is live on your smartphone or desktop! They know what they're doing. We will always use their platform. And we'll always dream up new online auction ideas to continue helping others and spreading kindness.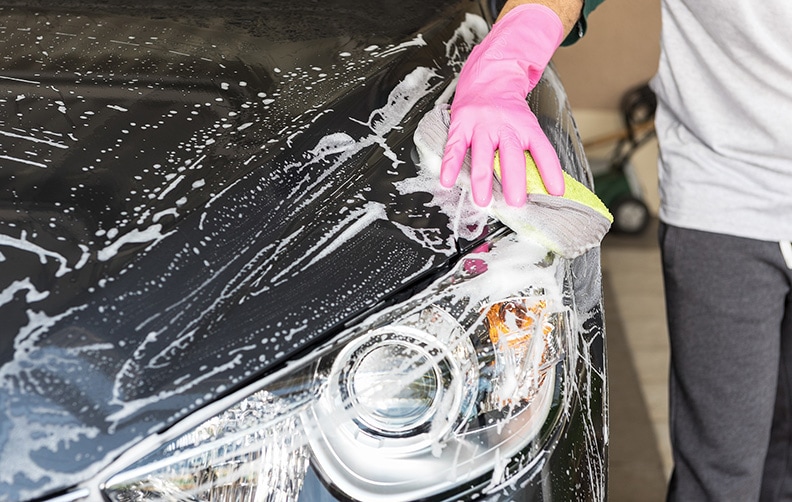 More Online Auction Ideas for Charity Auctions Today's Platform
Earning your youth service badge with an online auction is a terrific online auction idea for any church youth ministry to enjoy.
We love it because there are countless ways to use Charity Auction Today's online auction platform. We're cooking up our next online auction idea. It's a kindness-based event involving our church's youth ministry. Our "tweens" group is encouraged to achieve their community service badge by lending help in the homes of interested senior members.
It's a hoot and Charity Auctions Today's platform is perfect for pulling it off! Imagine an auction site with photos of smiling tweens who offer raking, sweeping, picket fence painting, cleaning out a garage, dusting, washing the car, or whatever the senior needs. Each tween donates three hours to a senior citizen member of the church.  
It's really fun for the tweens and for the seniors, too! There's oversight, grace, community, and kindness. The senior citizen hires a tween for three hours to satisfy their community service badge requirements and to help the senior do an overdue chore that they can no longer manage.
When the work is done, the senior will complete a satisfaction survey to document the quality of the work. The work is free; no charge, but the way the platform is set up, if they want to tip or donate, they can. Any donations will plop into the youth ministry bucket! Isn't this an exciting and inclusive online auction idea?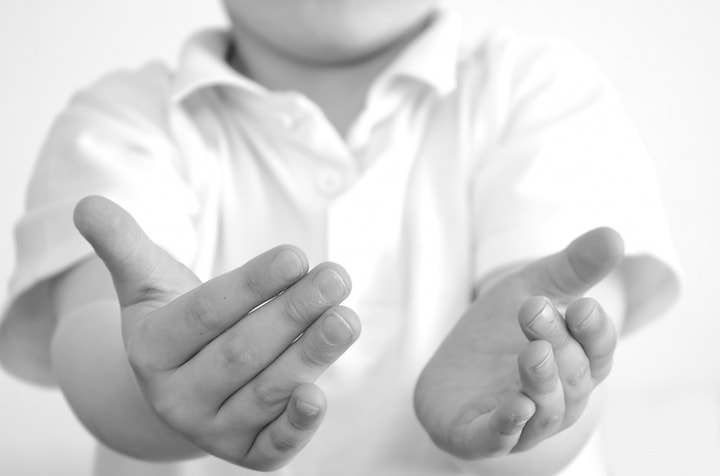 How We Discovered Charity Auctions Today
In case you're wondering, it was a subconscious bookmark that led us to Charity Auctions Today. Last year, a member's grandaughter's third-grade class had a fundraising auction to get a new computer lab. The member said she remembered that the school couldn't say enough about Charity Auctions Today and they adored working with them, so she kept that tidbit in her hat until we got together and created ElliePhees. Funny how things connect sometimes. In the spirit of kindness, pass along a little when you can. If we come up with any more online auction ideas, we'll send you an update!
Have an online auction idea ready?
📞 844-234-2335 Mon-Fri 8am – 9pm CST ✉️ support@charityauctionstoday.com