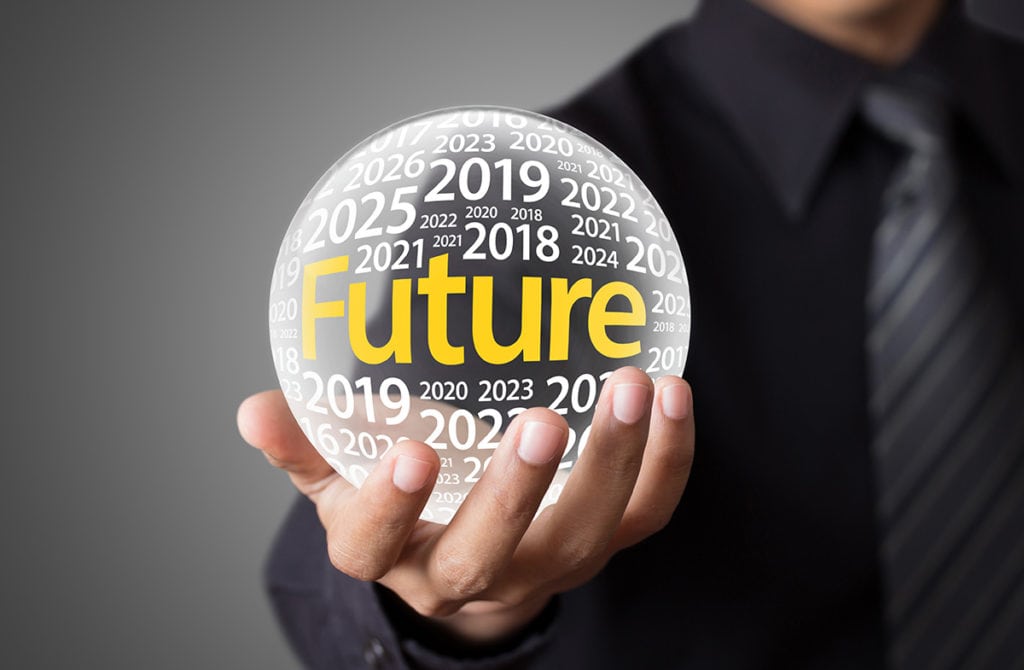 The pandemic may be over, but its effects continue to haunt nonprofit fundraising trends. Not even a crystal ball could have predicted how a pandemic could quickly throw nonprofit organizations into a fundraising crisis.
The struggle for nonprofits to keep their heads above water as they rode the pandemic wave was real. Funding was lost, and fundraising as they knew it was next to impossible due to in-person distancing, making nonprofits rethink their strategies. In this post, you'll find a recap of what nonprofits weathered during and after the pandemic, fundraising-wise. In addition, you can pick up a few recommended strategies to help your nonprofit get its fundraising back on track.
Most of all, this post will illuminate the fact that the people behind nonprofit organizations are passionate about their causes, committed to helping others, and can multitask better than a Swiss Army Knife.
Three Factors That Contributed to Funding Losses
For most nonprofit organizations (NPOs), COVID continues to sabotage their fundraising efforts as they recover. The three key factors that affected nonprofit fundraising trends and are also responsible for the actual loss of funding include
public policy changes,
demand for NPO services exceeded supply
a decrease in charitable giving from most donor groups
Some blame poor timing in many cases of changes in public policy. An example is the Tax Cuts and Jobs Act that Congress passed in 2017, which demanded a $10,000 cap plus restrictions on itemized deductions on local and state tax deductibility. When the bill was passed, Congress knew it might affect the amount of donations given to nonprofit organizations, but they never imagined that COVID-19 was about to hit and turn the country upside down. The pandemic exacerbated the need for donations as they battled their biggest challenge in history. Fortunately, in 2020, Congress suspended the deduction limits by passing the CARES Act.
As the thrust of the pandemic overwhelmed the healthcare system, it did the same to NPOs. NPOs were inundated with the demand for basic necessities like food, clothing, and shelter, often requested by adjunct relationships with healthcare organizations.
Due to this demand, nonprofits needed more operating capital, which in the past was funded by programs and events they produced. The nonprofit fundraising trends prior to COVID typically relied on special programs and events like tournaments, gala dinners, auctions, and community activities. With the six-feet human distancing mandate to curtail infection, NPOs were left with few fundraising options that didn't require face-to-face interaction.
Meanwhile, the drop in donations stemmed from these four scenarios that were directly related to the pandemic:
Reduced donor income: Many donors lost their jobs or had their income reduced during the pandemic. This led to a decrease in donations to nonprofits.
Increased expenses: nonprofits had to increase their expenses to comply with COVID-19 safety protocols. This put a strain on their budgets.
Shifted priorities: Many donors shifted their priorities to support organizations providing direct relief during the pandemic. This made it more difficult for nonprofits that provide other services to raise money.
Increased competition: Believe it or not, new nonprofits surfaced during the pandemic, increasing the number of nonprofits vying for the same dollars. New nonprofits meant the funding pie got smaller, making it more difficult for nonprofits to get noticed, let alone attract donors.
Funding Increase Post Lock down…For Some
Some fundraising studies indicate that some NPOs raised more funding after the COVID lock down, while others did not. It's easier to understand the fluctuation by looking at it this way.
According to a report by the National Council of Nonprofits, overall giving to nonprofits in the United States increased by 3.5% in 2021 after a decline of 2.7% in 2020. This increase was driven by a number of factors, including:
The strong economy: The US economy grew by 5.7% in 2021, the fastest rate since 1984. This economic growth led to increased disposable income, making it easier for people to donate to nonprofits.
The rise of online giving: Online giving has become increasingly popular in recent years, and this trend continued during the COVID-19 pandemic. In 2021, 34% of all charitable giving in the United States was online, up from 29% in 2020.
The increased focus on social justice: The COVID-19 pandemic highlighted the need for social justice, and this has led to an increase in giving to nonprofits that are working to address these issues. In 2021, giving to social justice nonprofits increased by 10.5%.
However, not all nonprofits are benefiting from the increase in giving. Some nonprofits, such as those providing arts and cultural programming, still struggle to raise money. Additionally, some nonprofits that rely on government funding are facing budget cuts. nonprofit fundraising trends fluctuate depending on the sector
Overall, the picture for nonprofits is mixed. Some nonprofits are raising more funding after the COVID lock down, while others are not. The factors that are driving this change are complex and vary from organization to organization.
Governments awarded nonprofits that served those in the greatest need the most funding. It is hard to compare what sector received the most in monetary awards as the funding is directly attributed to the number of people served and the demands for the services. In other words, one nonprofit could get $15,000 in funding and be elated because that's exactly what they needed to pull through. Then there's the other sector, awarded $1.5 mil, and they're scrambling because they don't know how they can make ends meet. Nonprofit fundraising trends are relative to supply and demand.
The Hardest-Hit Nonprofits
The arts, culture, and recreation sectors were first in line for funding cuts. No surprise there, as they are among the nonprofits that typically have funding cut first as they are not requirements for survival, particularly during or after a pandemic.
The loss of funding forced many organizations to cut back on programs and services, lay off staff, and even close their doors. The pandemic also made it more difficult for nonprofit fundraising trends to see growth as donors also faced financial hardship.

According to a report by the National Council of Nonprofits, nonprofits lost an estimated $100 billion in funding in 2020 due to the pandemic. The report found that the largest losses were experienced by nonprofits in the arts, culture, and recreation sectors, followed by nonprofits in the education and human services sectors.

• The arts, culture, and recreation sector lost an estimated $20 billion in revenue in 2020. This was due to cancellations or postponed events, such as concerts, festivals, and sporting events.
• The education and human services sectors lost an estimated $15 billion in revenue in 2020. This was due to the closure of schools and other social service programs.
• Small nonprofits lost an estimated $17 billion in revenue in 2020. This was due to their reliance on individual donations and event revenue, and an estimated 22,000 closed up shop entirely.
The report also found that the pandemic disproportionately impacted small nonprofits, which were more likely to rely on individual donations and event revenue. Small nonprofits lost an estimated 17% of their revenue in 2020, compared to 10% for large nonprofits.
Post-COVID Fundraising Strategies for Non-Profits
How can nonprofit fundraising trends return to pre-pandemic levels? It all begins with rethinking the process and getting creative—some say it's like starting over.
Below are strategies that may have been seen as secondary for your organization pre-pandemic but are worth revisiting today in an attempt to bounce back in terms of funding. These examples don't require in-person communication. Whatever path(s) you choose, it is important that you buckle down and give it the necessary attention for success. You're up for the challenge, right?
• Virtual fundraising events: Virtual events, such as online auctions, are a great way to reach donors who may not be able to attend in-person events. They are also more affordable and efficient to produce than traditional fundraising models such as galas and award recognition dinners.
• Crowdfunding: Crowdfunding is a way to raise money from a large number of people, typically through online platforms. It can be a great way to raise money for a specific project or need without face-to-face contact.
• Peer-to-peer fundraising: Peer-to-peer fundraising is a type of crowdfunding in which individuals raise money on behalf of a nonprofit. This can be a very effective way to reach many people and generate a lot of donations.
• Corporate giving: Corporate giving is when businesses donate money to nonprofits. This can be a great way to secure large donations to make a significant impact.
• Government grants: Government grants are financial awards given to nonprofits by the government. These grants can be used to fund a variety of programs and activities. They're worth the paperwork!
In addition to these strategies, nonprofits are also working to build stronger relationships with and make giving easier for donors. This includes outreach, such as sending regular updates, providing opportunities for donors to get involved, and making it easy to donate online.
The COVID-19 pandemic has been challenging, particularly as new nonprofit fundraising trends are explored and put into motion, typically taking longer and requiring more effort than before COVID took hold. nonprofits are determined and resilient, demonstrated by trying new ways to raise money and continue their essential work.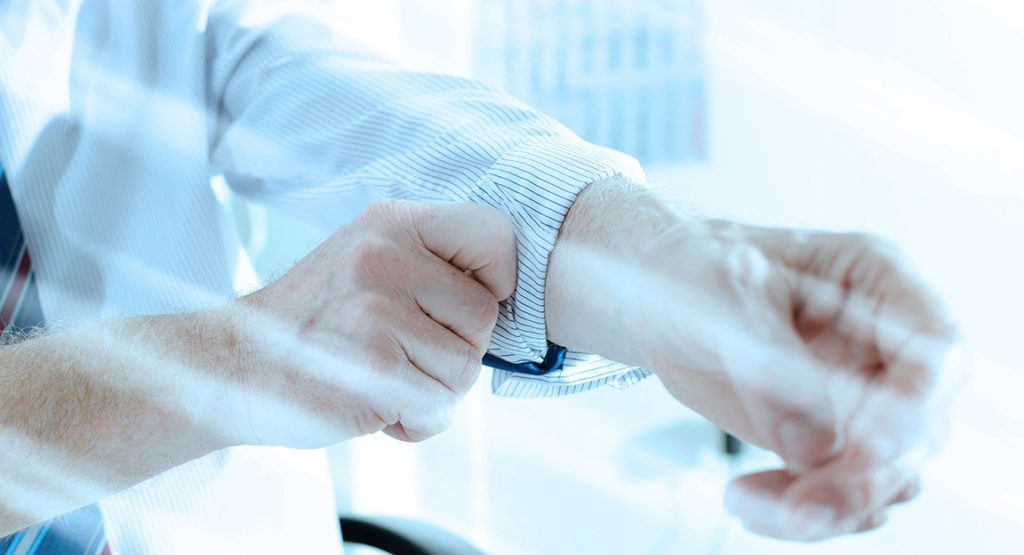 Passion, Strategy, and Rolled Up Sleeves
The pandemic took its toll on nonprofit fundraising during and after. The pandemic's quick onset hit nonprofits hard in the pocketbooks as funding and the ability to fundraise disappeared. When human distancing was mandated, it's amazing how many nonprofits survived. As the pandemic showed signs of recovery, nonprofits began the long, arduous task of restocking their coffers to pre-pandemic levels. The passion people have for their NPOs is truly a gift that serves them well. Passion, strategy, and determination are the ingredients to the rise and success of nonprofits, just as it was before the pandemic.
Skyrocket Your Nonprofit's Fundraising Today
Take a test drive and create your organization's silent auction site in less than five minutes. Want to talk? Call {844} 234-2335 Mom-Fri 8am-9pm CST