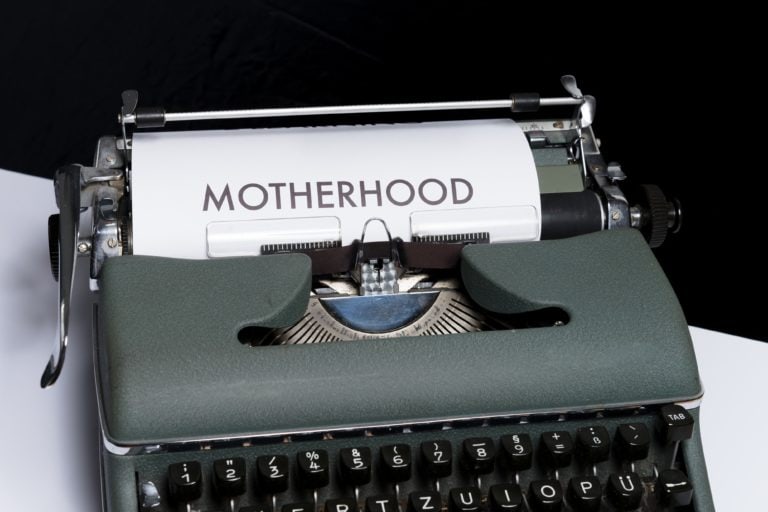 With Mother's Day around the corner we wondered what auctions on our site were going to help mothers, or women in general. Then we thought: Who's heading up these online auctions that will benefit women? The answer is often other women.
According to a 2014 study, women make up about 75% of the nonprofit workforce. However, this same study points out that nonprofits are overwhelmingly more likely to be led by a male CEO. This speaks to just one of the many power imbalances that women experience around the world. Globally, women tend to make less money over their lifetimes and are less likely to hold public office or managerial positions. Women also face more serious issues like domestic abuse and sexual violence at higher rates than men do. And many if not all of these inequalities are worse for women of color.
In the United States we have no mandated parental leave, that helps parents of newborns and infants during the most involved stage of parenthood.

We have no state-sponsored childcare, meaning families must pay a

significant percentage

of their monthly earnings towards childcare, or rely on someone who is not working (Remember how women are less likely to earn as much money as men over their lifetimes?)

The

US's maternal mortality rate

is exponentially higher than countries of similar wealth and resources (and it rose during the pandemic). Why do

pregnant and postpartum Americans die

at double the rate of the same population in the UK, or triple that of countries like Sweden or Australia?
We might be painting a dark picture, but there are plenty of people and organizations fighting to advance women's causes: everything from supporting young, single mothers to promoting women who own small businesses. Some of them can be found right here, where you can bid on their items or simply donate to their organization.
This Mother's Day, take some power back by giving to nonprofits that help mothers. They might be nonprofits that help single mothers, or teen mothers, or mothers fleeing domestic violence. Or, they might be nonprofits run by mothers, like Mothers Against Drunk Driving (MADD). We recommend you take some time to get to know these worthy causes. Perhaps, if you have a hard-to-shop-for mother of your own, you might consider donating in her name as a Mother's Day gift.
National and International Nonprofits that Help Mothers
The National Birth Equity Collaborative
The NBEC is fighting to improve Black maternal mortality rates. This nonprofit is introducing hands-on solutions like implicit bias training for healthcare workers as well as behind-the-scenes work on data collection, so that we can better understand the health outcomes of Black mothers leading up to and after birth. 
Helping Hands for Single Moms
With the mission of helping low-income single mothers earn college degrees, this nonprofit offers a variety of services, from scholarships and tech assistance to holiday gifts for the kids and even professional and legal guidance. Helping Hands for Single Moms helps lift families out of poverty.
Heifer International
Though this nonprofit helps everyone in a chosen community with a variety of agricultural programs, they focus mainly on empowering women in these communities. By supporting female entrepreneurs and promoting financial independence, Heifer International helps give women the means to escape repressive homes and food insecurity.
Nonprofits Closer to Home
Don't forget to help out your neighbors. Plenty of smaller nonprofits do important work in your area, by founding shelters, offering scholarships, and providing important support services to mothers and their families. Be sure to Google or simply ask around if there are opportunities to donate to or volunteer with organizations near you.
We wanted to highlight a few of the charity auctions we've hosted lately that raised money to support women and girls.
The Cennea Thorla Guidry Scholarship Foundation Mother's Day Auction
This auction helps fund a scholarship that is awarded to domestic abuse survivors.
This event benefitted Jana's Campaign, a national organization fighting gendered violence, and the local Kansas Willow Center Domestic Violence Center.
Go Red for Women at Windham Hospital
This auction benefited the national American Heart Association and the Windham Hospital Cardiac Rehab program in Connecticut.
Mother's Day Every Day
Mothers, mother figures, and folks with the ability to bear children are at a disadvantage due to society's outdated attitudes towards gender roles. Nonprofits not only help moms out, they often advocate for policy that will help make lasting change for the better. Childbearing can become safer, childrearing can become more affordable, and women can achieve parity with men—economically, politically, socially—but not without a fight.  
Mother's Day falls on Sunday, May 14th in 2023.
Works cited:
https://www.philanthropy.com/article/lack-of-women-in-top-roles-hinders-nonprofits-female-nonprofit-workers-say/
https://www.worldbank.org/en/news/press-release/2022/03/01/nearly-2-4-billion-women-globally-don-t-have-same-economic-rights-as-men
https://www.aauw.org/resources/research/barrier-bias/
https://www.who.int/news-room/fact-sheets/detail/violence-against-women
https://thehill.com/changing-america/enrichment/education/3852987-whats-behind-the-uss-worsening-child-care-crisis/
https://www.npr.org/sections/health-shots/2023/03/16/1163786037/maternal-deaths-in-the-u-s-spiked-in-2021-cdc-reports
https://www.cia.gov/the-world-factbook/field/maternal-mortality-ratio/country-comparison
Unsplash image credit: Markus Winkler