Keep Volunteers Happy through Training and Engagement
It's important to keep your nonprofit volunteers happy and engaged. Finding and securing volunteers
interested and ready to commit time to your nonprofit can be overwhelming. That's why, once a
volunteer signs on, it's vital to keep him interested, excited and motivated about this new volunteer
role. Keeping volunteers happy is key to your success.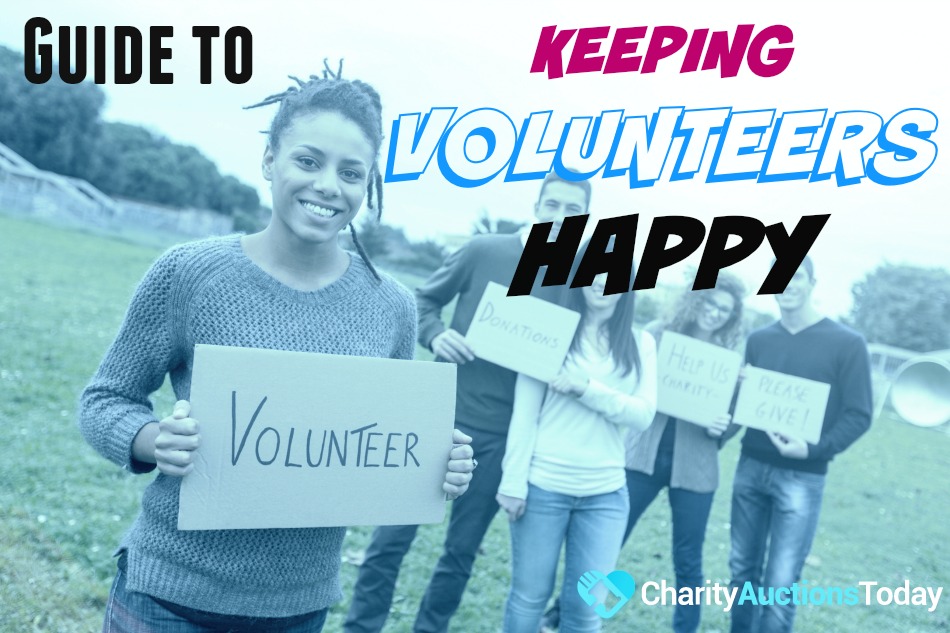 Similar to starting a new job, a volunteer is most intent and focused on the first day of volunteering. This
is the day, if not before, to make a good impression and show the volunteer what they'll be doing and
why it's important to the goals and mission of the organization.
Keeping Volunteers Happy: A Guide to Retention
Communication
Creating an open two-way communication is vital for a successful volunteer engagement with your
nonprofit. Volunteers give their time because of an interest in the work of the nonprofit and because
they want to feel helpful and needed and that their involvement makes a difference. It's important to
build on these needs by showing appreciation of their time and sharing information about the
organization – the what, why and results of the nonprofit's work and mission.
Planning a Volunteer Program
Prior to training volunteers, it's important to identify and outline what the volunteer program is, the role
of volunteers and how you'll manage their work and engagement with the organization. Once this is
defined and documented, a volunteer handbook can be developed. This handbook will support
volunteers through the process of joining the organization, delivering on the volunteer role, and possibly
helping to lead and train other volunteers who join.
Training Volunteers
The training of volunteers needs to be customized. This means it should be targeted to individual
volunteer types – full time or part-time and each functional role volunteers may fill – which can include
back office support, being out in the field or fundraising tasks and more. There is also a foundation part
of volunteer training that is standardized for all volunteers.
This includes two sections:
1. Basic information and knowledge of nonprofits such as: What is a nonprofit? How does it
function? What is the role of fundraising? And lastly, what are the ethical responsibilities of a
nonprofit and what is expected while representing one?
2. A general overview about your nonprofit. This is around the mission and values of the
organization, its program needs, goals and expected outcomes.
You can find more information and a specific outline on Developing Your Volunteer Program from
Idealist.
Ruth Kustoff is Principal and learning strategist of Knowledge Advantage. She supports nonprofits and
corporate clients alike in developing and improving employee engagement, productivity and
performance success through custom learning solutions and better information sharing across the
organization.