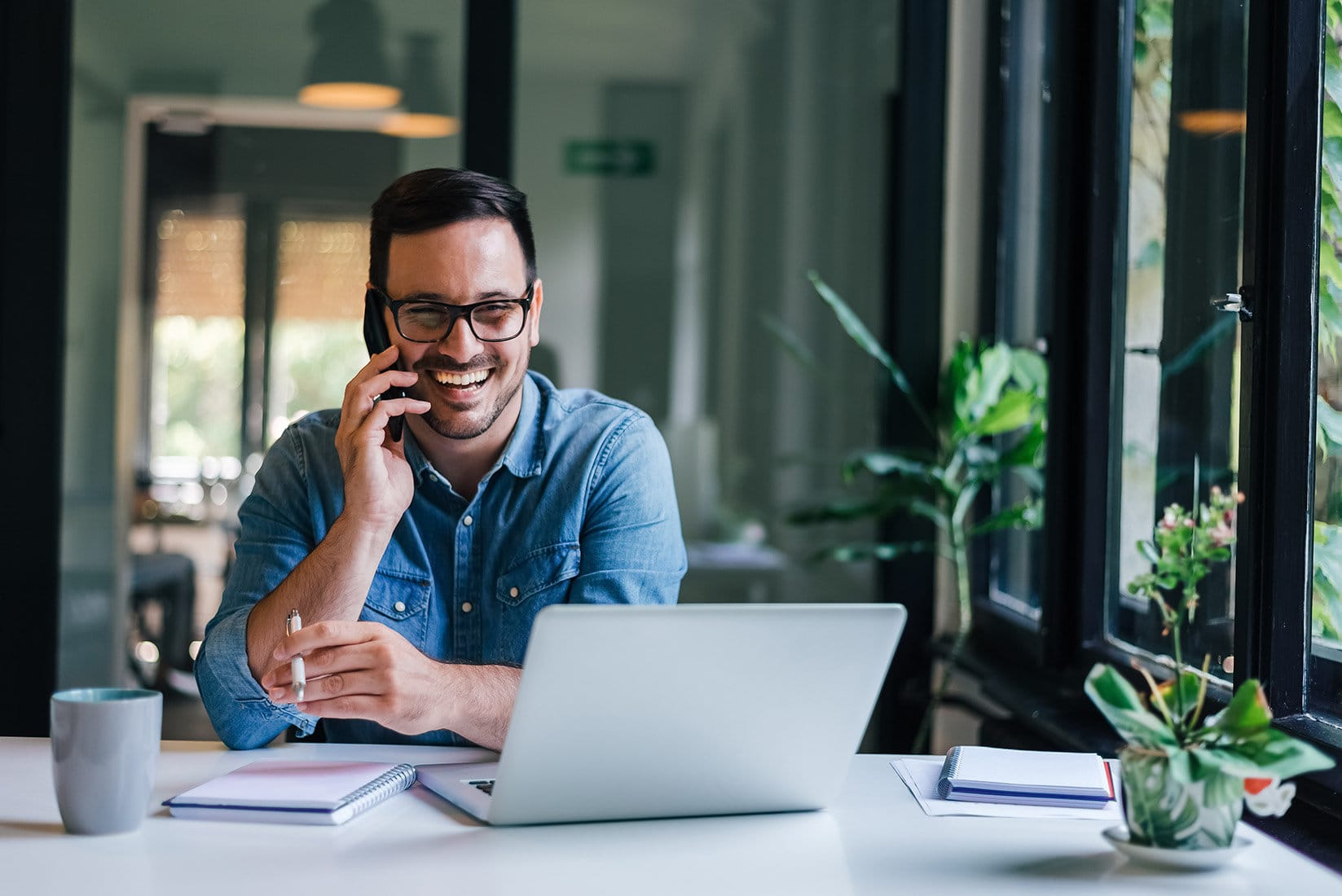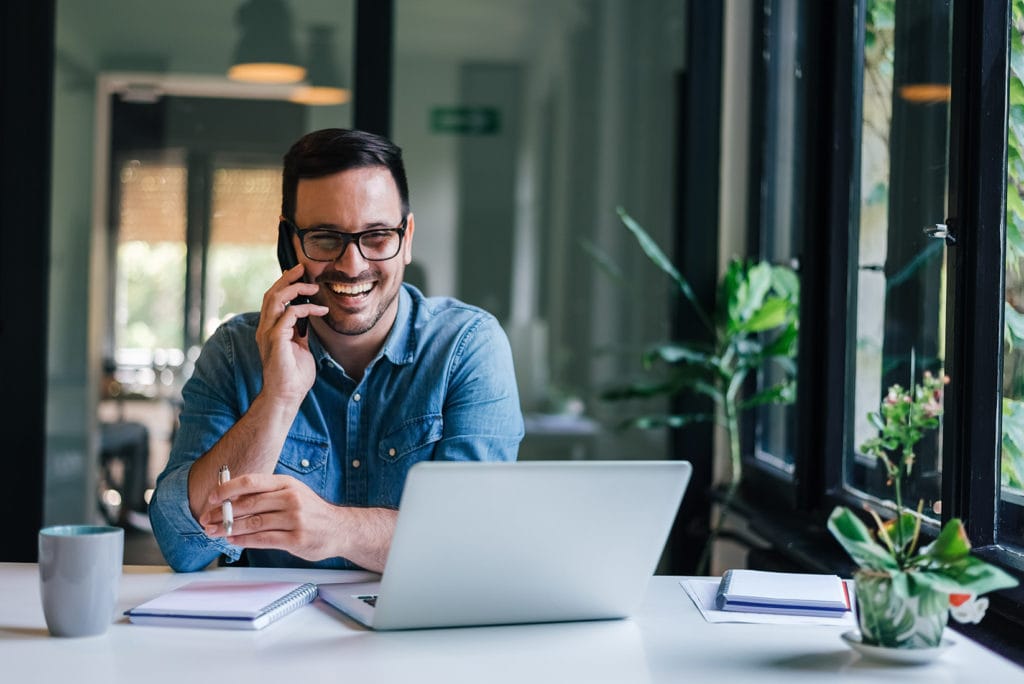 When considering how to set up an online auction, there are many steps. Two important steps include the actual set up of your online auction site, and the second is the logistics behind the preparation for success, such as asking for donations, promoting your auction, and setting goals.
Online auction site creators understand that the set up needs to be easy enough for people without technical skills can easy set up their online auction site. Be sure to use an online auction platform that is intuitive and easy to set up. Also be sure they have strong support available to answer questions promptly. For example, CharityAuctionsToday's set up requires zero technical skills, can be completed in less than five minutes and has live support.
Next to selecting what type of online auction you'll use, an important step in preparing for success is putting the right people in the right roles. We'll dive deeper into this further into the blog post.
Promoting your auction is also a critical step when considering how to set up your online auction. Be sure to read our recommendations on using social media to promote your auction here.
Four main types of auctions
The four most popular auction types are live, silent, online, and hybrid.
As you read through these, consider how to set up an online auction versus a live or hybrid model. Which one(s) will be the most feasible for your goals and your team?
You'll discover the online auction requires the least amount of effort. If you're leaning toward an in-person gala event, you'll definitely need to have a live auction, and to make it easier, use an online platform. too.
Live auction: It's a one-day, live event. This type of auction is typically seen in movies or television shows where an auctioneer announces the items up for bid, and attendees in the live audience use bid paddles or announce their bid amount. The highest bidder wins.
Silent auction: This is a live event, typically held with a fundraising gala dinner or social activity. Participants write bids on sheets of paper placed next to items up for bid, called bid sheets. They must check the bid sheet throughout the event to see if they have been outbid. There is a predetermined time when bids close and winners are announced.
Online auction: The auction is completely online. The items to be auctioned are displayed on your online auction site, with excellent photography and descriptions for bidders to get a clear vision of the items that draw their interest. One of the big benefits that will affect your bottom line is that you can hold an online auction for weeks instead of an evening like a silent or live auction, meaning more time for bidders to buy, taking your closer to your fundraising goal.
Hybrid auction: Silent auctions that also use online platforms together help increase bidders since those who can't make the live event can bid online. Plus, with online auctions, you can give bidders more time on the front end to bid, which typically creates more bidding and more fundraising. By opening up the auction a week or two early, you'll have time to promote the auction and garner more bidders. One of the handiest reasons to use an online silent auction is that bid sheets are no longer needed, as they will be electronic and bidders are notified via text when outbid. This eliminates the need for an auction volunteer to keep track of bids and informing bidders when they've been outbid.
Ten reasons to use online auction software
Mobile online auction software like CharityAuctionsToday allows you to organize and manage auctions on the go easily.
You can quickly and easily create custom auction templates to match your needs.
You can access your auctions from any device, including smartphones and tablets, to manage them anytime, anywhere—even in your pajamas.
You create a donor database that you can use for marketing in the future.
You can easily accept payments from buyers and track all bids and payments.
You can set up automated notifications to notify bidders of their bids and remind them when their bids expire.
You can easily customize auction settings to match your specific preferences.
Mobile online auction software is secure, with advanced encryption and fraud protection.
You can integrate with other applications and services to offer a comprehensive auction experience for your customers.
Mobile online auction software is easy to use and requires minimal setup and maintenance.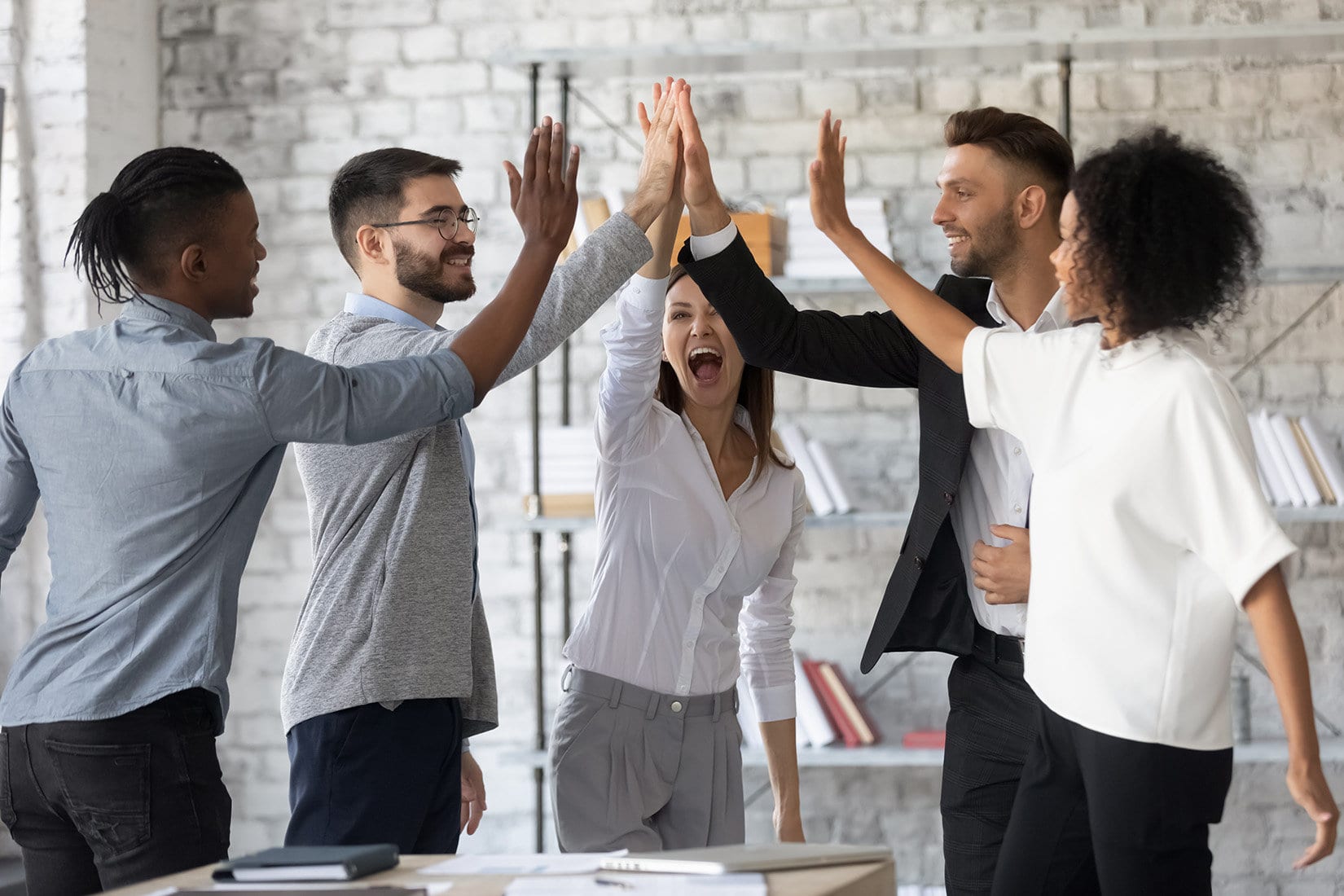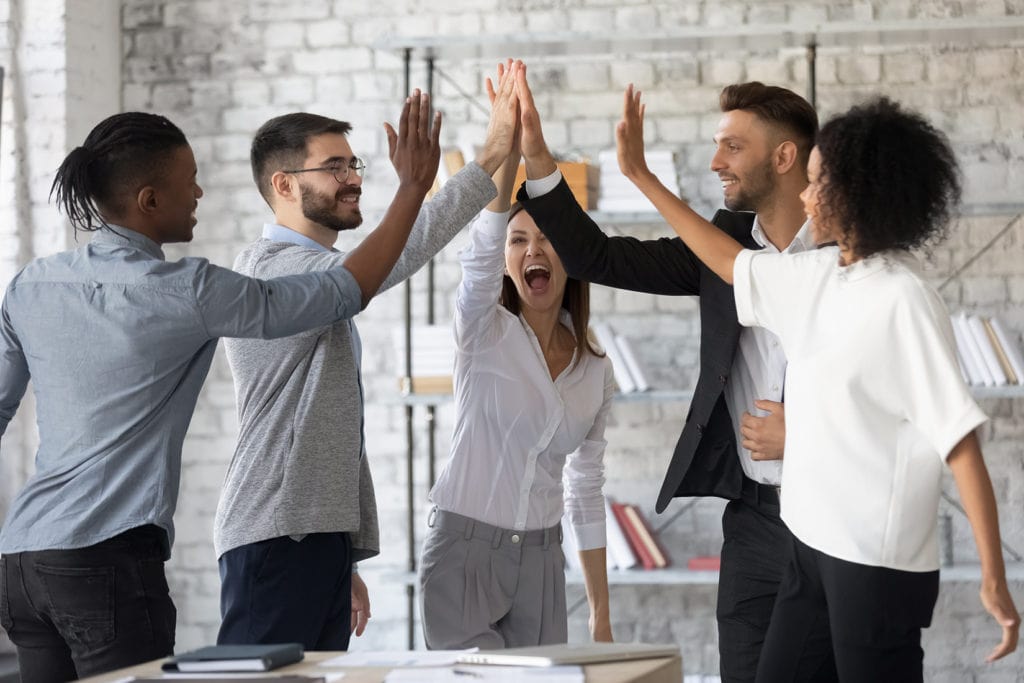 Assemble the right team

You'll need to set up an auction committee responsible for overseeing every aspect of the event. Some important roles within the committee might include:
The auction admin or chair – This is essentially the project manager for the event. The chair coordinates team members and volunteers and ensures good communication with all those who need to be in the loop.
Logistics team – These are the people responsible for every aspect of the mechanics of the auction, from timing, to how people will bid to coordinating the dissemination of auction purchases.
Procurement team – Responsible for sourcing the items to be auctioned. They will contact businesses and your organization's connections to procure auction items.
Marketing team – Someone has to get the word out! Marketing needs to create compelling invitations, store window flyers, PR, social media posts, etc., that bring in plenty of auction bidders.
Auction volunteers – The roles may vary, depending on which teams need help. For in-person events, they're there to greet guests and help ensure the event runs smoothly.
Role of an online auction administrator 
The role of an online auction administrator is to manage the entire auction process in an online format. This involves setting up the site, creating and managing the auction listings, ensuring that the auction runs smoothly and efficiently, and managing the payment and delivery process. The administrator must also be able to provide customer service and answer questions that bidders may have. Additionally, the administrator is responsible for monitoring the auction's progress and ensuring that it complies with all applicable laws and regulations.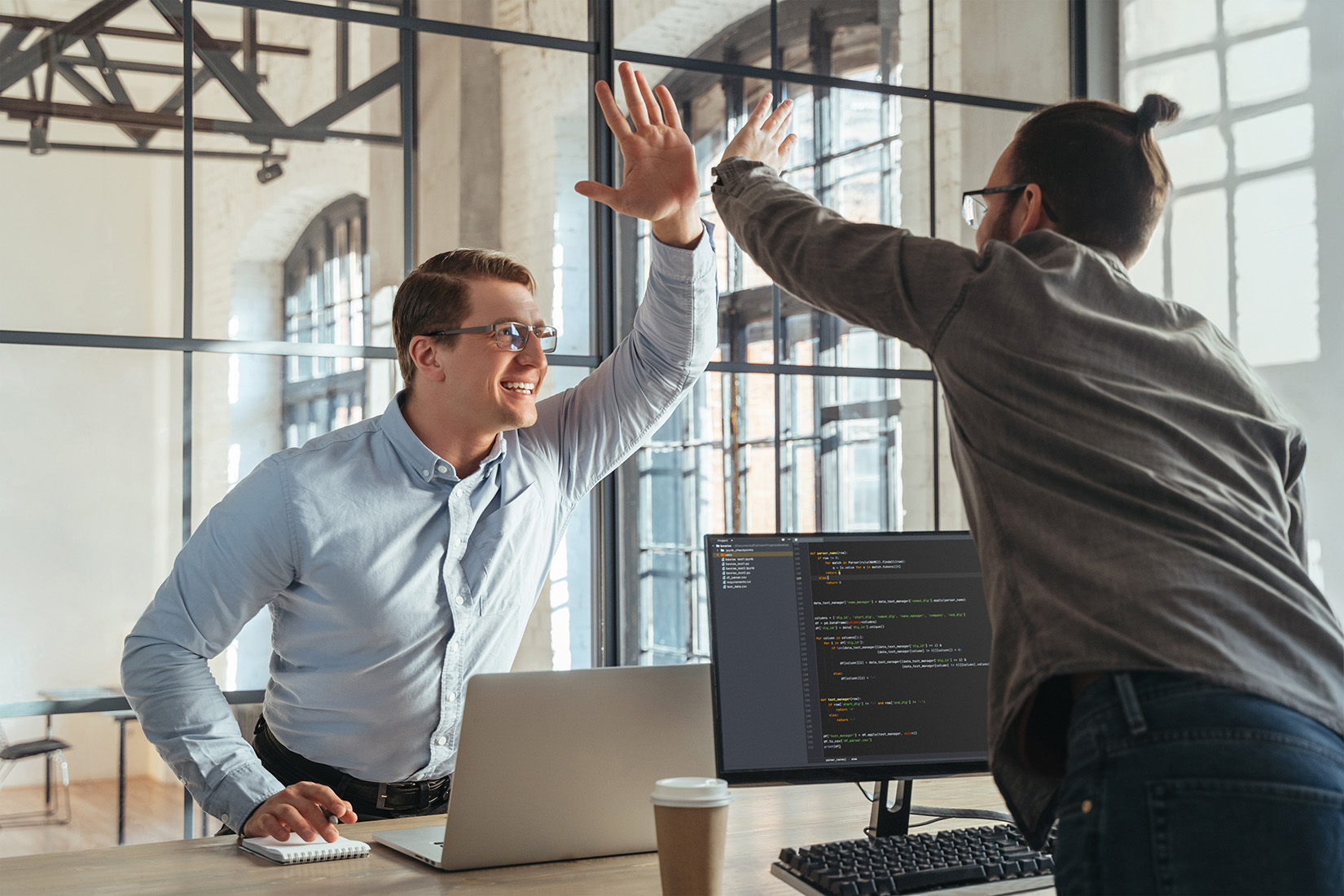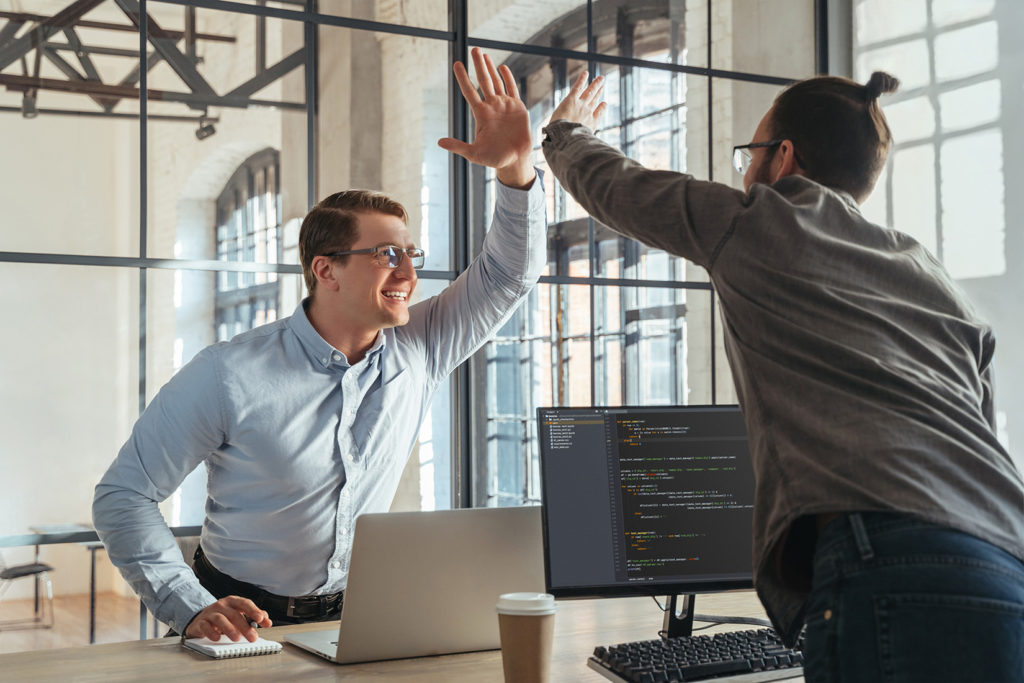 It feels good to donate to nonprofits
Donating to charity can be incredibly rewarding and satisfying. Not only does it give you the opportunity to make a positive difference in the lives of those in need, but it can also make you feel good about yourself because it's a selfless act. When we donate to charity, we're demonstrating our commitment to helping others and making a positive impact on the community. It can also give us a sense of purpose and helps us to feel connected to something bigger than ourselves. Finally, donating to charity can make us feel good because it's an act of compassion that can provide us with a sense of connection, satisfaction and fulfillment.
Donating is more than a transaction
When a local business donates to your nonprofit's online auction fundraiser, it provides more than an item to auction off.
It's about a business being committed to its community,  caring about others, and being willing to help. Their community views the business as generous and committed to helping others. And business-wise, it's a terrific way for the business to position itself or build its brand within your community. It's not a transaction — it's an investment in their community and their company-a great incentive for any business.
Another important consideration when requesting donations is ensuring the business owner understands what your nonprofit organization does for the community. Let them know what it will do for their business, exposure-wise if they donate. Tell them how you will promote their business to the community (audience) via advertising and marketing for the auction, emphasizing the value. This is huge.
And remember that there is more to asking for donations than a sales pitch. The nine tips below are the backbone of your "ask."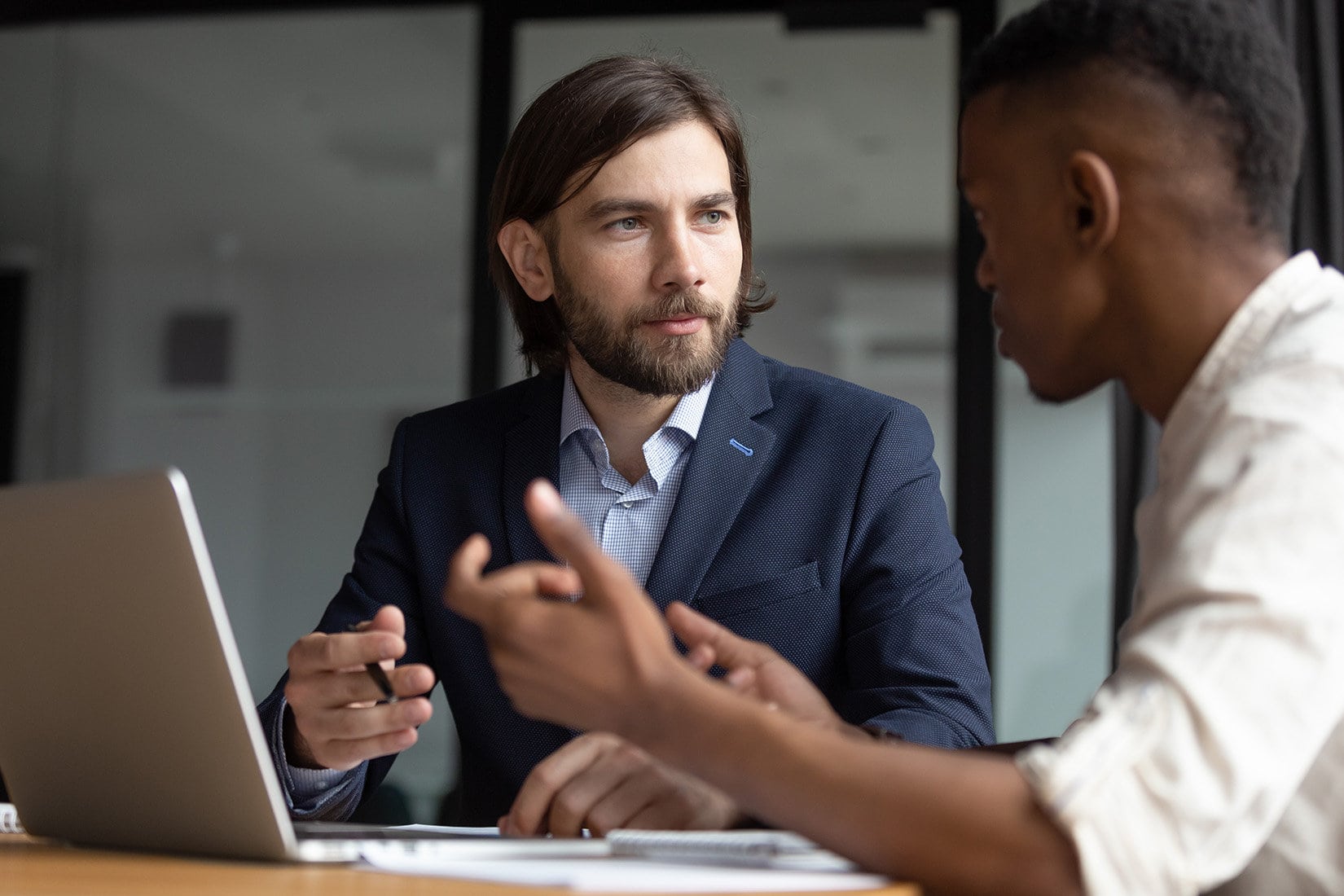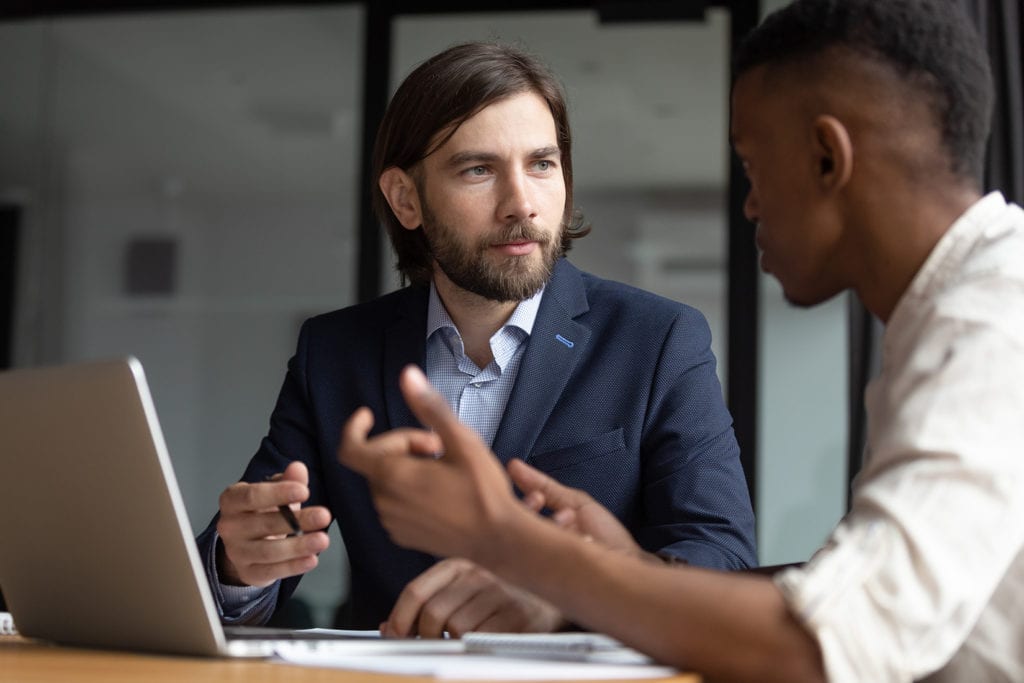 Tips for asking for donations

1. Be sure to have fun
When thinking about how to set up an online auction, don't forget the fun. You've got to mix a little fun here and there to keep the dopamine flowing and the smiles coming—for you and your team.
How can going door to the door be considered having fun? If you have a background in sales, this will be fun. If you're new to this role, challenge yourself by setting personal daily goals such as how many business owners you'll contact or how many business owners will donate today.
Be creative. How about having a team contest where the team buys lunch for the person who secures the most donations in a week? Or set up a happy hour for the team. Or you can be a little corny and buy team t-shirts to wear at happy hour. Whatever you do, make it fun.
You'll understand why having the right people in this role is essential, as they tend to be the ambassadors of anything fun!
2. Set goals
Your contribution to the fundraiser is to ask local businesses and organizations to donate nice items for your online auction fundraiser. No pressure, but your fundraiser auction's success is directly related to your success. So, remove the pressure by setting goals and learning how to ask for online auction donations for your fundraiser.
Before you call on local businesses for donations, review the prospects your committee prepared for you. Let's say you have 100 prospects on the list and set your goal to secure 90 donations, each with an anticipated donation value of $200 or more. Set up a timeline to visit the business owners and go from there.
Honing your words will allow you to make more calls in less time, as you now have your pitch down to a science. You've learned how to ask for online auction donations for your fundraiser like a pro.
3. All you have to do is ask
People like to help. Giving makes people feel good. That's why you should include the "why" they should give, such as "your donation will make a difference in the lives of children, as our fundraising dollars go directly toward helping children who need teaching beyond the classroom to complete their public education successfully."
When coupled with promotional opportunities a business receives for donating, it would be hard for any business to turn down the rewarding opportunity to donate.
Plus, some business owners have new models or products they'd like to showcase to the community. Donating the products for auction is ideal for both instances.
When you are committed to your cause, it's a good feeling when that commitment is reciprocated by local businesses. This is when the idea of community gels and it makes all involved feel good about helping others. You may be familiar with the term "warm and fuzzy."
As you learn how to set up an online auction, be sure to make notes about the businesses you approached and how they made you feel. This information will be golden for your next auction, when you no longer have to learn how to set up an online auction!
4. Deliver on your promises
A tenet of trust is doing what you say you'll do.  Even if it's an "I'll call you tomorrow" promise, you better call tomorrow! Living up to your word is something that a business owner can trust. (Another reason to take notes!) It could mean that the business owner donates to your nonprofit instead of to a different organization that has asked.
5. Team accountability helps reach goals
Sharing your planning skills with the team is a good idea to help hold them accountable to complete their timeline goals on time or before.
You may be flying high and reaching your goals beyond expectations. But what happens if your procurement team isn't putting that level of commitment into donations acquisition? It's a good idea to help all members reach their goals so that your overall fundraising goals are met and, hopefully, exceeded.
6. Keep track of donations as you get them
Don't delay adding confirmed donations to your spreadsheet. You don't want to leave donations and related conversations to memory. Keeping a daily account of meetings, donations, etc., is much easier than waiting to sit down and fill in the information from memory.
As gain understanding of how to set up an online auction, it will become crystal clear why this step is important.
7. Leave a place better than you found it
Take a tip from Girl Scouts. One of the first things Girl Scouts learn is to leave a place better than how they discovered it (Boy Scouts, too!).
It's different when all you have to do is clean up the forest floor after a picnic. Instead, try figuring out how to leave a business a better place than you found it!
What does this mean? Be creative. A good idea is to leave a thank you note card for the business owner and a few pieces of candy, cookies, or a decal of your organization. By doing this, you're planting a memory in the business owner's mind—and it's a positive one! This shows you're thankful, thoughtful, and kind. And that's a person who business owners enjoy helping..
8. You can be persistent without being pushy
Don't give up because you couldn't reach the owner or decision-maker at the local tire shop! Instead, create a system that reminds you to call them back soon. Some systems are as simple as a calendar, a spreadsheet, or a CRM.
If you stop by the business only to find the owner or decision-maker is gone, ask the store manager when is best to reach the person. They might volunteer more information that gives you greater insight into the decision-maker's schedule and patterns. Don't give up!
9. Don't take rejection personally
Do not take rejection personally. It has zero to do with you and everything to do with them. It's about them and where their head was when your paths crossed. Who knows, maybe they just had an argument with their spouse, a fender bender, or someone called in sick, and they're in a foul mood.
If you're told no and clearly told never to come back, then that's what you'll do.
If you're told no, not now, come back later, then that's what you'll do.
The best way to handle rejection is with a smile of understanding and a thank you for their time.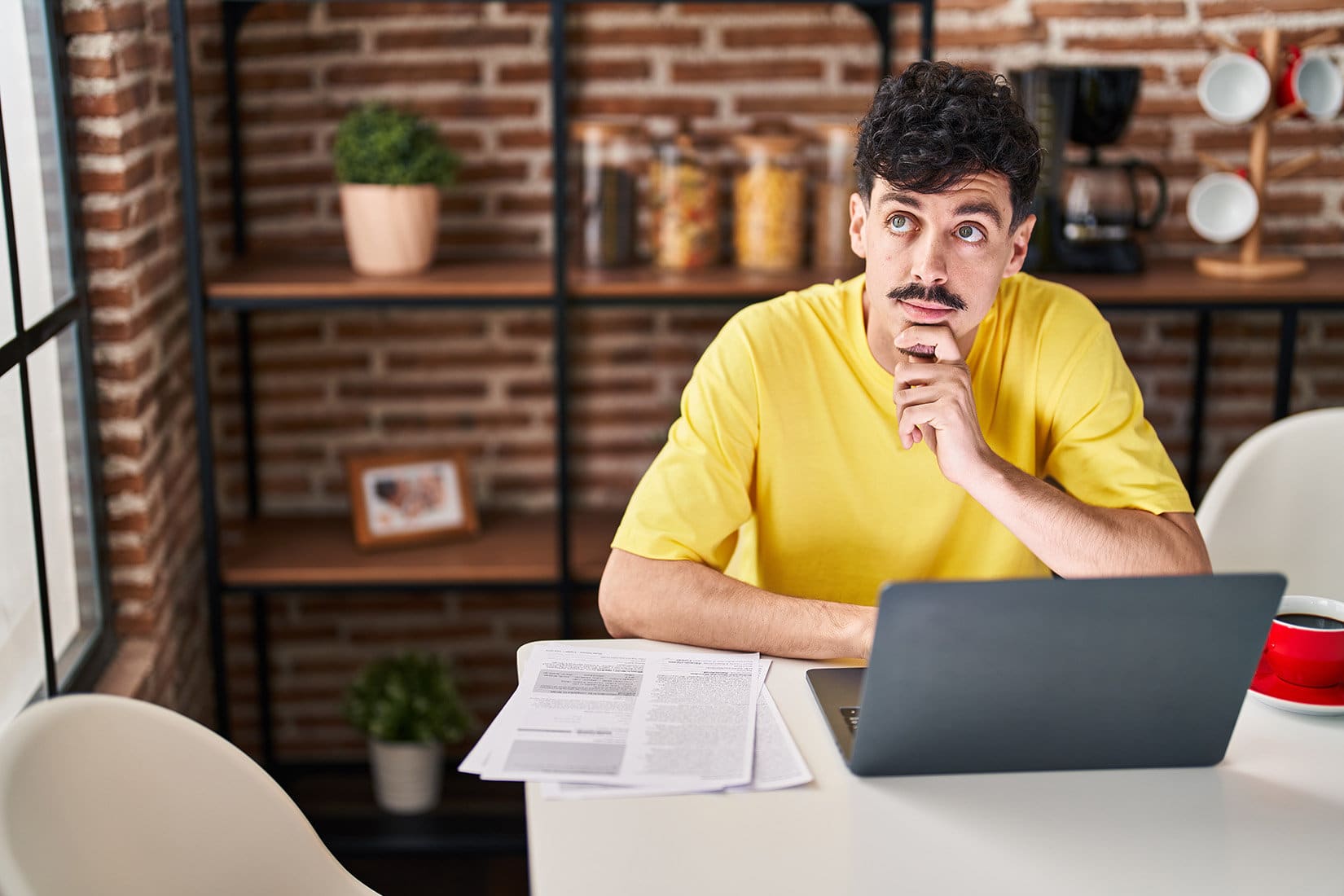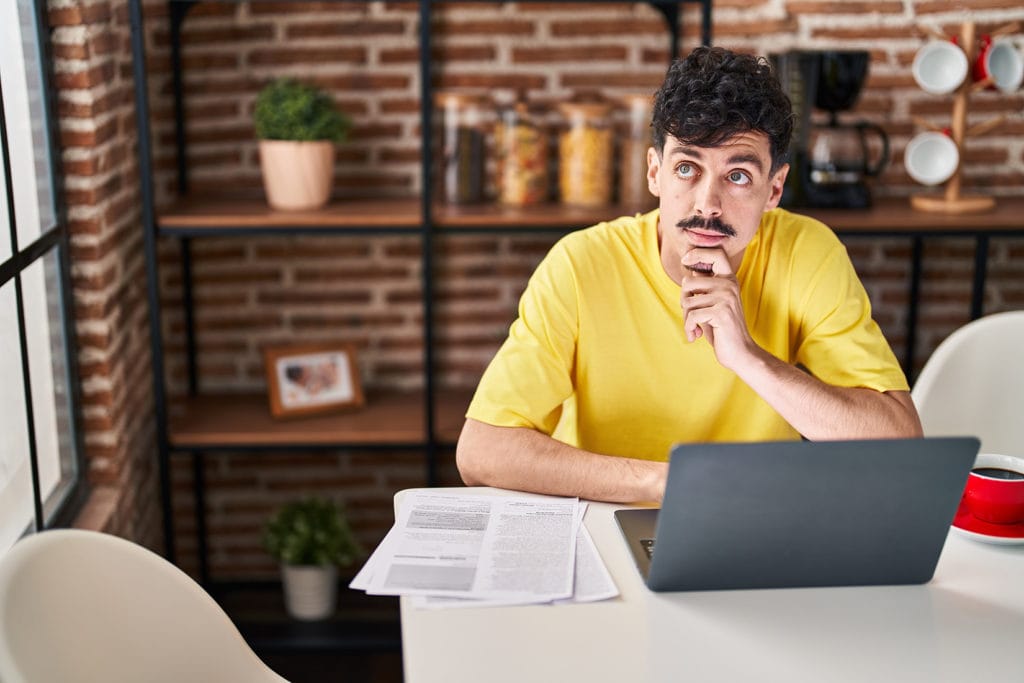 Stay in touch with auction donors
One of the biggest takeaways when a team is learning how to set up an online auction is understanding the significance to future online auctions by staying in touch with your donors all year. It's a mart and effective way great way to ensure a successful fundraiser next time.
After the auction, you'll have a database of donors, sponsors, attendees and bidders to use for contact to say thank you for their participation in your auction, to touch base via email throughout the year to let them know what/how you're doing, and finally, to invite them to your next online auction event.
For those who are new to learning how to set up an online auction, here are a few tips for building relationships and staying in touch with donors:
Send personalized thank you emails: Thank donors, sponsors and guests for their donations and let them know their support is making a difference.
Keep donors updated on the progress of your fundraiser: Regularly share news about your fundraiser and the impact that it is making.
Ask for feedback: Donors love to give their opinion, so ask them for feedback on the event and how it could be improved.
Send periodic reminders: Remind donors when the auction is going live, when it closes, and when the results are announced.
Utilize social media: Share pictures and updates on your social media pages to keep your donors engaged and connected with your cause.
With a little bit of creativity, you can keep your donors engaged and informed throughout the entire the year. Make them look forward to your next online auction!
As you get deeper into the process of how to set up an online auction, it makes a lot of sense to build relationships with donors, right? The communication gives them a sense of ownership by doing their part for an important segment of their community. Doing good feels good!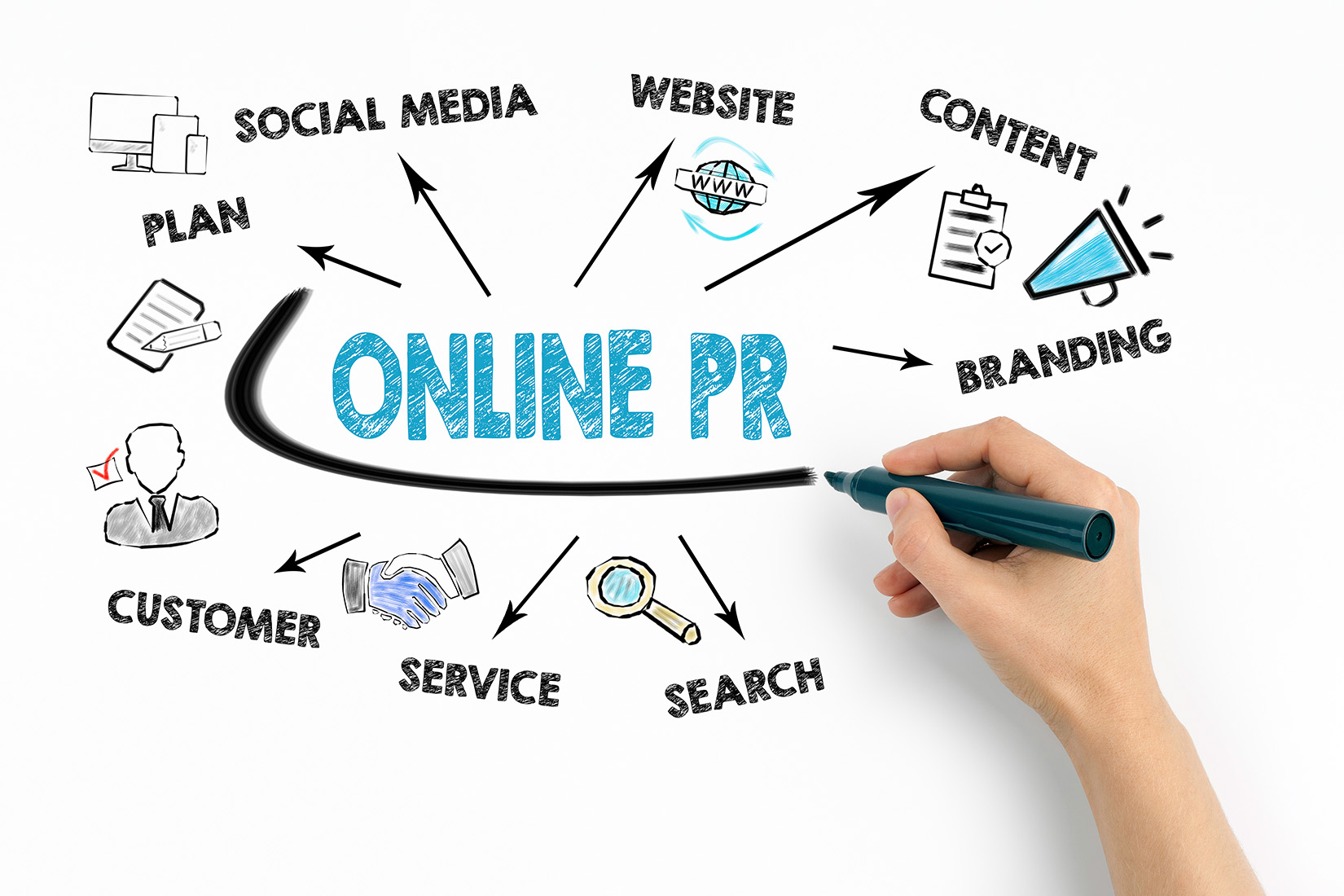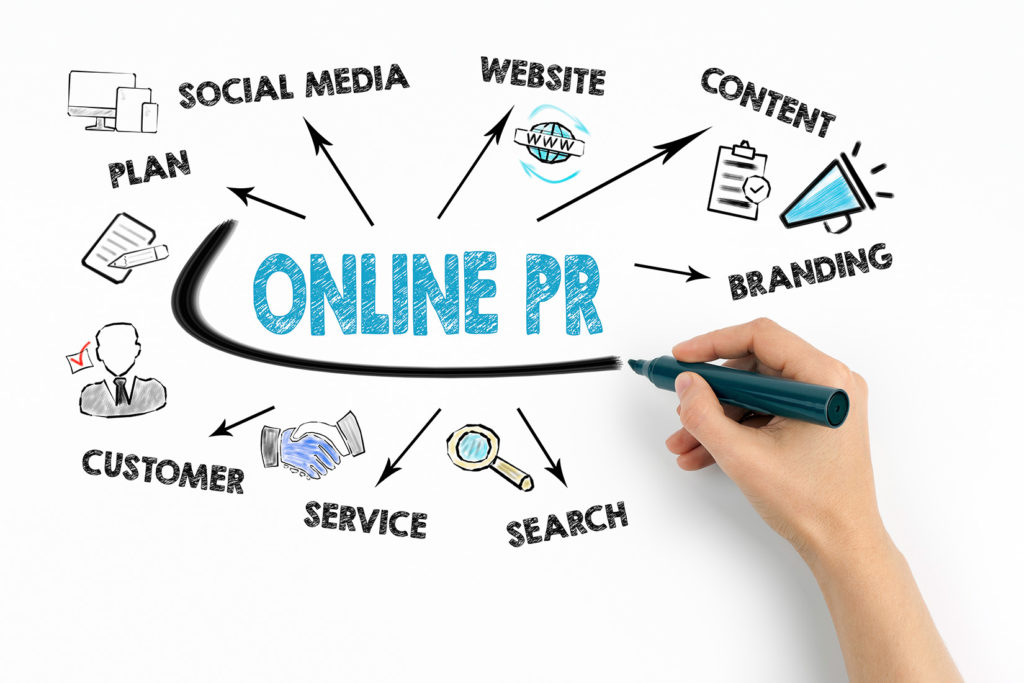 Get PR for your online charity auction
One of the best ways to get PR for your online charity auction is to contact local and online news outlets—pitch a fun/interesting idea to have the best chance of a feature or coverage. For example, if you have a pro athlete who donated or have a second grade class that raised $25 by selling lemonade, these are the human interest stories that media loves. When thinking about how to set up an online auction, PR can be a powerful catalyst for adding bidders, which means more opportunity for fundraising!
You can send out press releases, contact local newspapers, radio and television stations, and even reach out to influencers on social media. Use your online presence for advertising your auction and link to your donation page. Doing this will help to spread the word and increase awareness of your cause. Finally, remember to post updates on the progress of the auction and thank people for their donations and support.
Here's a quick read on 10 simple steps to creating good PR for your auction.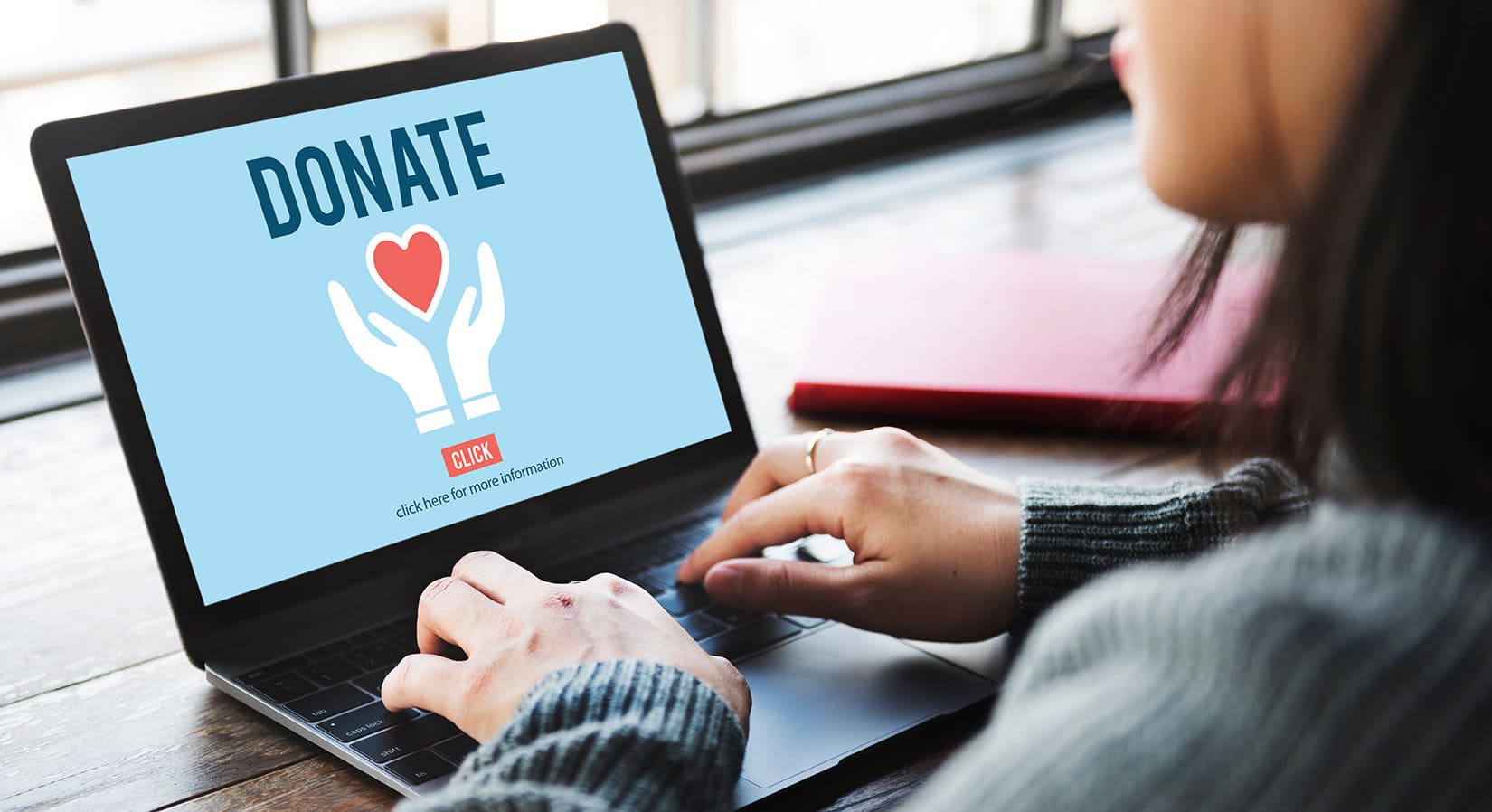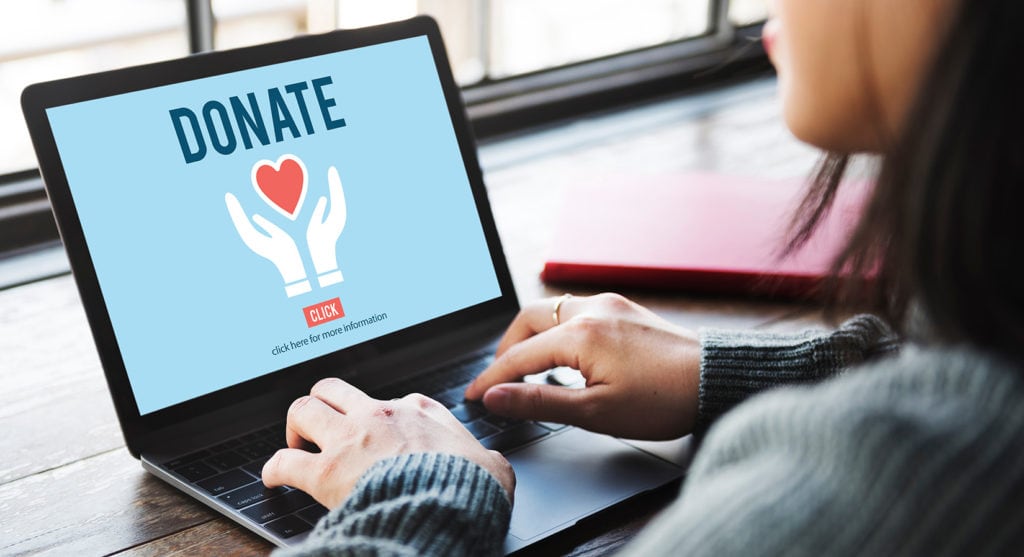 Put your online auction in the best hands
The one thing we didn't touch upon when talking about how to set up an online auction. That one thing is passion.
Let your passion fuel your fundraising success as you lead your program to new heights and direction.
Passion is terrific but don't forget you need to select an online auction platform that's worthy of your cause and passion. If you have five minutes right now, try CharityAuctionsToday's platform below to see for yourself.
Now you know how to set up an online auction and what to expect. If you keep in mind that there are two parts to setting up your online auction—the technical set up and the logistics related to planning the auction, you'll remain focused and do great.
As you learn how to set up an online auction, one of the best things you can do is do  it with a team. When you have a group of people who are committed to a cause such as a charity or school, the team already shares a common bond, making the leap into learning how to set up an online auction an enthusiastic endeavor. The camaraderie is a special kind of support system that celebrates the wins and soothes the tough times. But there's nothing like the friendships you'll develop as you pace yourselves to the finish line.
Did you know that it's a good move to add your auction volunteer role to your resume? Career site, Indeed, offers 10 ways volunteering on your resume is good for your next job search.. Plus, it's something to be proud of, right? Not everyone can say they know how to set up an online auction!
Have five minutes?
Now that you have a strong idea of how to set up an online auction, take five minutes to see for yourself how simple it is to create one—no credit card needed! Go ahead and see for yourself. (We guarantee it'll be the most fun five minutes you've had in a while!)
📞 844-234-2335 Mon-Fri 8am – 9pm CST
✉️support@charityauctionstoday.com

SEE FOR YOURSELF!