Knowledge Base > Auction How-To's > Bidding FAQ's > Set your Fundraising Goal for your Auction
Goal amounts are displayed in the top right corner of your auction page.
Step 1) Click "Auctions" > then Manage Auctions".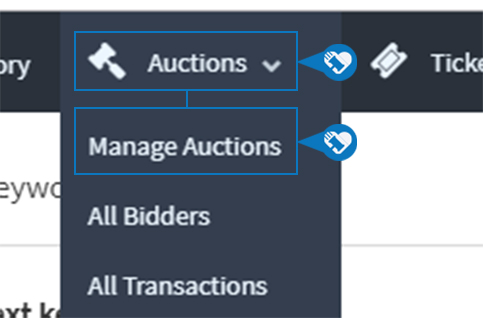 Step 2) Click on the name of your auction.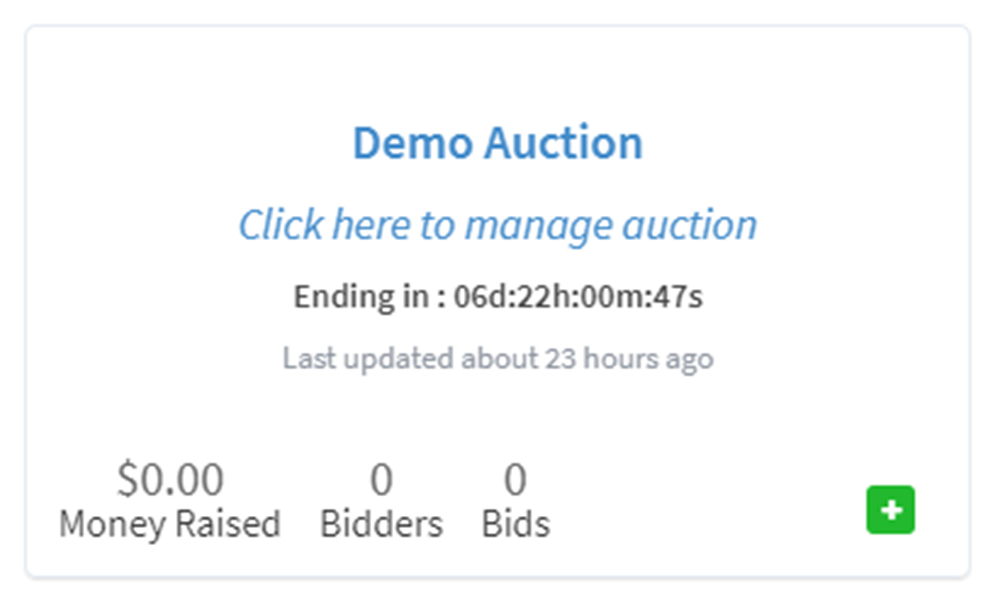 Step 3) Click "EDIT SETTINGS".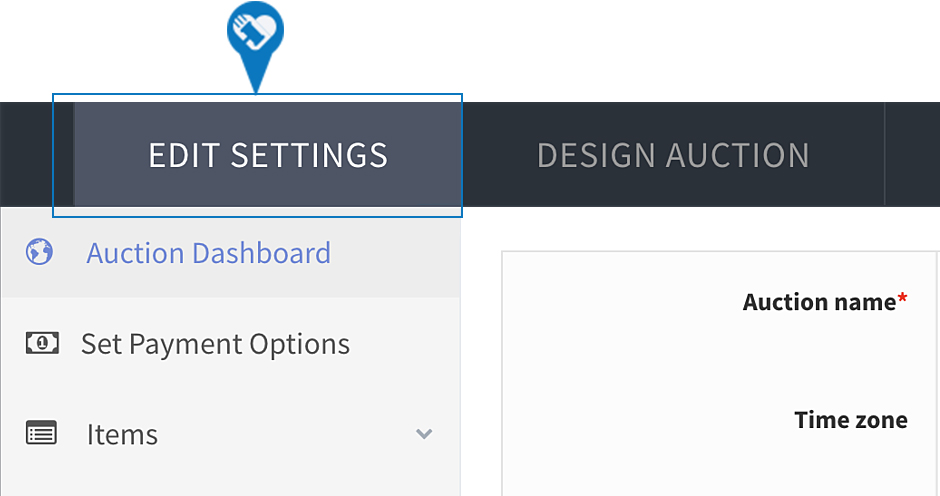 Step 4) Scroll down to give "Goal Amount". Click "Yes" and enter your goal dollar value.