Knowledge Base > Auction How-To's > How do I show images on my mobile auction page?
When visitors view your auction on their mobile device, it's usually better to display a mobile friendly layout.  This feature will hide images on the main item list until you click view the item details.
It's recommended to hide the images when hosting a live mobile auction. This will save your wifi bandwidth and allow the pages to load faster.
If you choose to show the images for the mobile version you can activate that from the "Edit" menu.
1) From the Auction Dashboard, click on "Edit".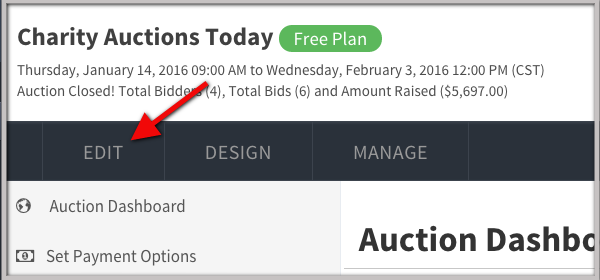 2) Scroll down until you see "Display item images on mobile" option.