Knowledge Base > Auction How-To's > How do I set a goal for my auction?
If you would like to add a goal amount with progress thermometer to the auction page, follow these steps.
1) From the Auction Dashboard, click "Edit".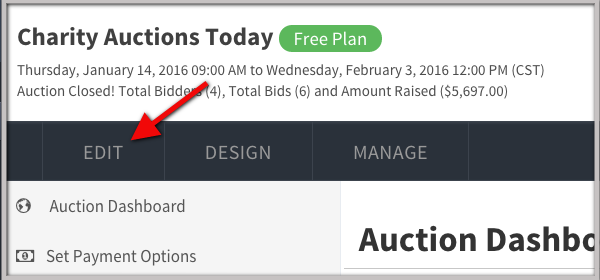 2) Scroll down the page until you find "Goal Amount". Click "Yes", and enter a dollar amount.