Knowledge Base > Auction How-To's > Charity Auctions Today FAQ > Bidding sites > Auction sites > bidding websites > best auction sites > How do I hide items before they go live?
You can hide your items before the auction starts by updating the "Item Status" in the account settings.
1) From the Auction Dashboard, click "Edit".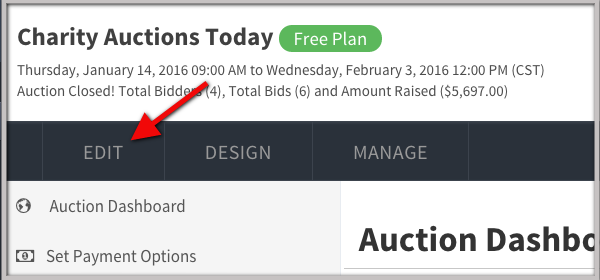 2) Scroll down until your see "Item Status". Choose "Yes" to display the items before the start time. Choose "No" if you want to hide items until the auction starts.