Knowledge Base > Auction How-To's > Hiding Item Images in Mobile View
Hiding images on your mobile auction website is recommended when running a Live Mobile auction, as a large number of people attempt to access the WiFi connection. This will lower the bandwidth usage, thus allowing the auction page to load more efficiently. Follow these steps in order to hide images on your mobile auction website:
Step 1) Click "Auctions," then "Manage Auctions."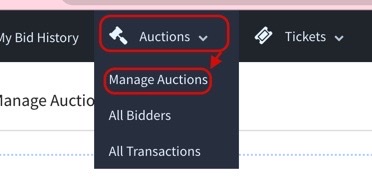 Step 2) Click on the name of your auction.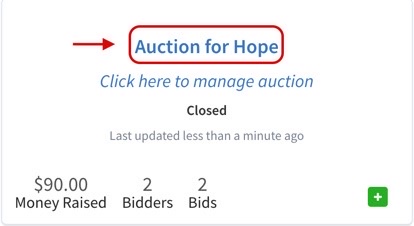 Step 3) On your auction's Dashboard, click "Edit Settings."

Step 4) Scroll down until you find the option listed as, "Display item images on mobile," and select "No/Decide later." Click "Save and continue" once all desired changes have been made.