Knowledge Base > Auction How-To's > How do I hide images on the Mobile View?
Hiding images on your mobile auction website is recommended when running a Live Mobile auction where everyone is sharing the same WiFi connection. This will lower the bandwidth usage and allow the page to load faster.
1) From the Auction Dashboard, click "Edit".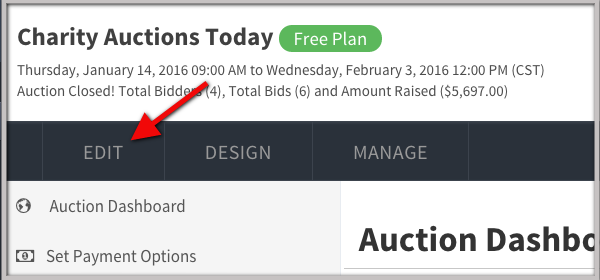 2) Scroll down until you find the option for "Display item images on mobile", and select "No". Be sure to save your changes.