Knowledge Base > Auction How-To's > Bidding FAQ's > Change Background Color of Auction Page
Your auction page with CharityAuctionsToday is completely customizable! Follow these steps to change the background color of your auction page:
Step 1) Click "Auctions," then "Manage Auctions."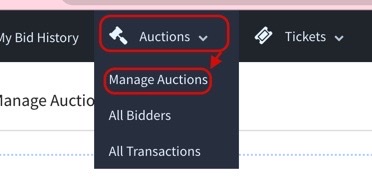 Step 2) Click on the name of your auction.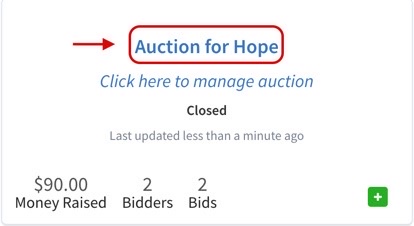 Step 3) Click 'Design Event.'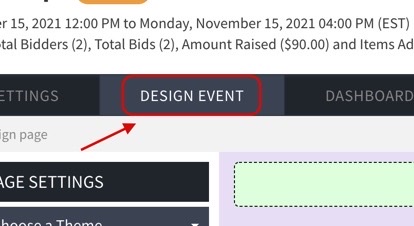 Step 4) On the left-hand side of your screen, click "Choose a Theme" under Page Settings. Here, you can choose from any one of our twelve ready-made auction page themes.
Step 5) If you would rather create your own auction page theme, scroll through the theme options until you see "Your Branding Custom." For each of the components of your page, you can choose a color from the color chart or enter the hex color code in the space provided.