Knowledge Base > Auction How-To's > Bidding FAQ's > Change the Background Color on Auction Page
Follow these steps to change the background color of your auction page.
Step 1) Click "Auctions" > then Click on "Manage Auctions".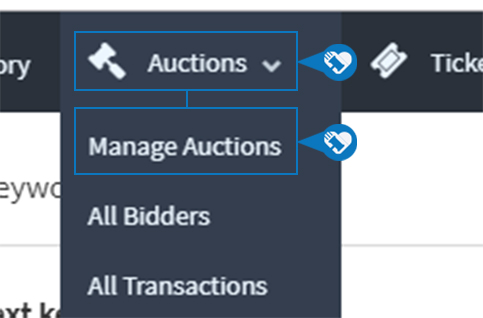 Step 2) Click on the name of your auction.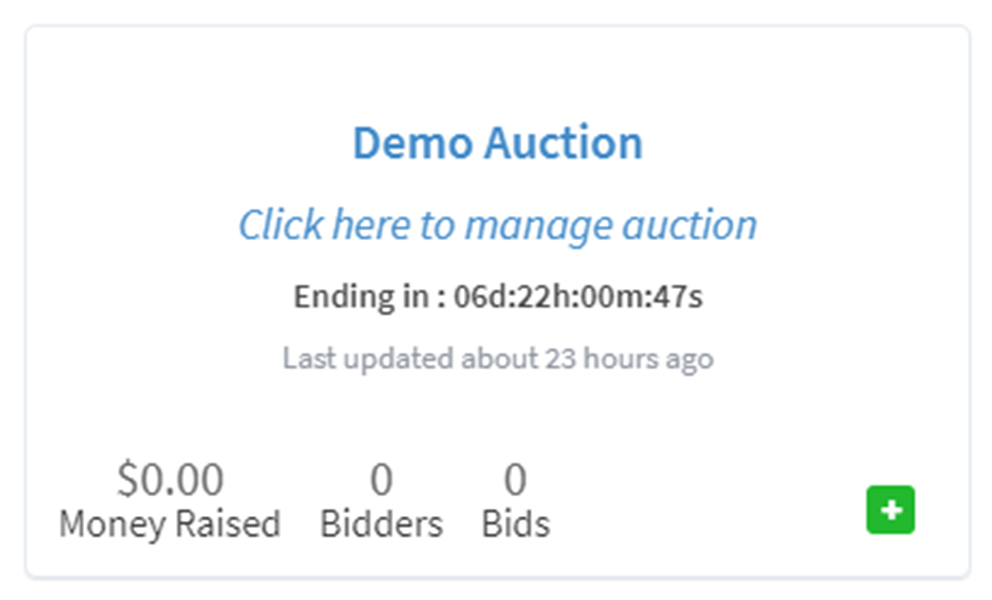 Step 3) Click "Design Auction".

Step 4) Click the color square next to the items you want to change to open a color editor. Choose a color from the color chart or enter the hex color code in the space provided. Your page is completely customizable.