Knowledge Base > Auction How-To's > How do I change/update my bidding options?
You have three bidding options to choose from:
Straight – This is the most common. What ever the bid amount entered, that will be the high bid.
Auto – Also known as Proxy Bidding, you can enter your max bid and our system will bid the next bid increment on your behalf until it reaches you max bid.
Popcorn – Mostly used for high ticket items, any bid placed in the last 5 minuets of the auction will reset the countdown clock to the 5 minute mark and count down again. The item will finally close when no bids are placed in the last 5 minutes.
1) From the Auction Dashboard, click "Edit".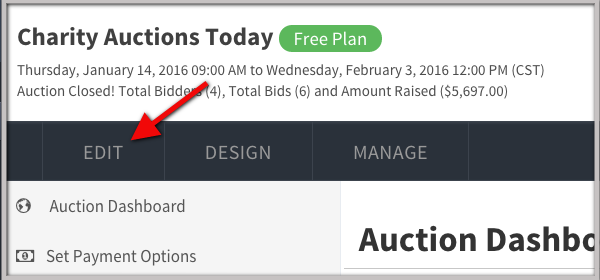 2) Scroll down until you find "Bid Options".