Knowledge Base > Auction How-To's > Bidding FAQ's > I have a question about an item
I would like more details on an auction item that I am interested in bidding on. How do I do that?
You can contact the Auction Organizer two ways:
Step 1)When you are viewing an auction item, you will see a button under the bid box that says "Ask a Question".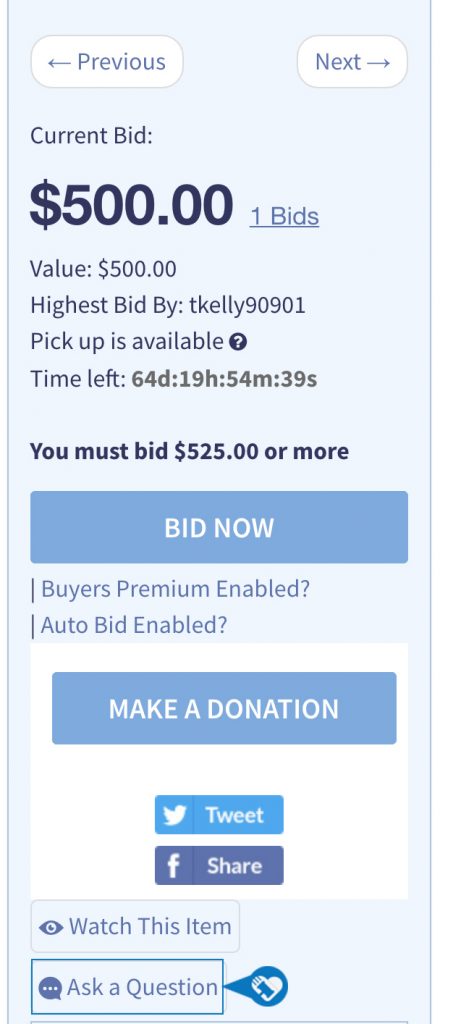 Step 2) From the Auction page, click "Help" at the top of the auction page and select "Contact Auction Organizer".