Knowledge Base > Auction How-To's > Bidding FAQ's > Show or remove the Total amount raised on my page
Follow these steps to 
Add
 or 
Remove
 the
"Total Money Raised"
option on your auction page.
Step 1) Click "Auctions"  > then Click on "Manage Auctions"
Step 2) Click on the name of your auction.
Step 3) Click "Design Auction".
Step 4) Click "Page Features".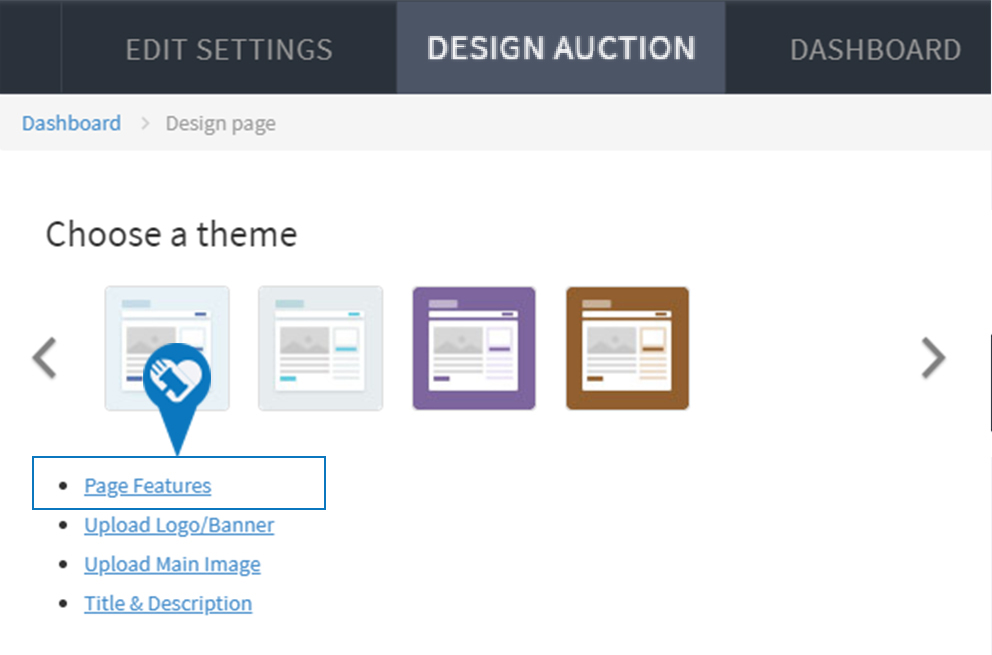 Step 5) Check the box next to "Display Amount Raised" to hide or show the total amount raised at the top of your auction page.