Knowledge Base > Auction How-To's > Update Main Auction Image
Follow these steps to update the main image on your auction page:
Step 1) Click "Auctions," then "Manage Auctions."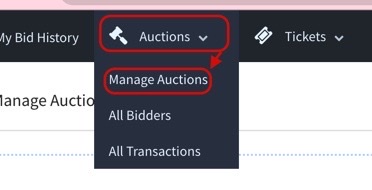 Step 2) Click on the name of your auction.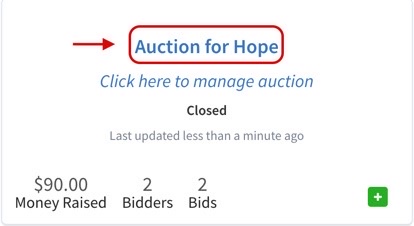 Step 3) Click "Design Event."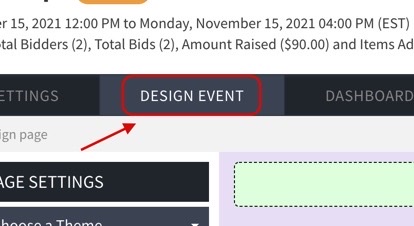 Step 4) On the left-hand side of your screen, you will see the "Page Settings" menu.  On that menu, click "Upload Main Image."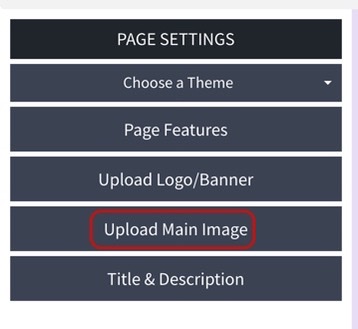 Step 4) A new screen will pop up, prompting you to upload a new image from your computer. If you already have a main auction image, it will be displayed in the "Main Image" section of this new screen, but you can change this image by uploading a new one from your computer. If you do not yet have an image, you can upload a new one from your computer.  Be sure to click "Save changes" so the new image is saved to the auction page.