Knowledge Base > Auction How-To's > How do I add/remove a Donate Items link on my auction page?
To add or hide the donation items button from your auction page follow these steps:
1) From the Auction Dashboard, click "Design".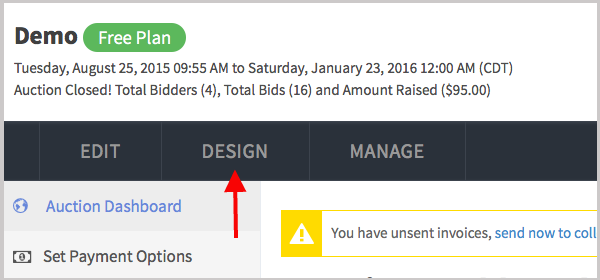 2) Click "Page Features".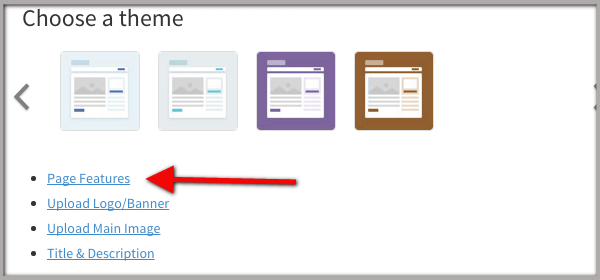 3) Uncheck the box next to "Donate Items Button" to remove the button or check the box to add.