Knowledge Base > Auction How-To's > Bidding FAQ's > Disable my Auction Link
After your auction has ended, you can disable the auction link by "Archiving" the auction. This will cancel the auction link so bidders will not be able to find the auction anymore.
You can always Unarchive the auction to pull information or reactivate the link.
Step 1) Go to "Auctions" > then "Manage Auctions".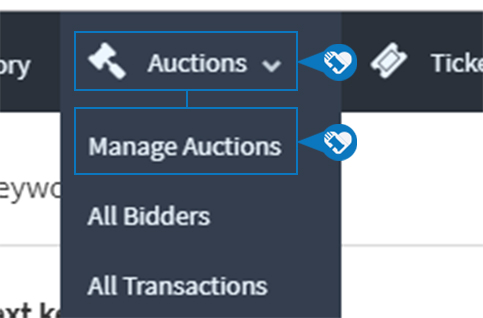 Step 2) Click on the green box in the lower right corner.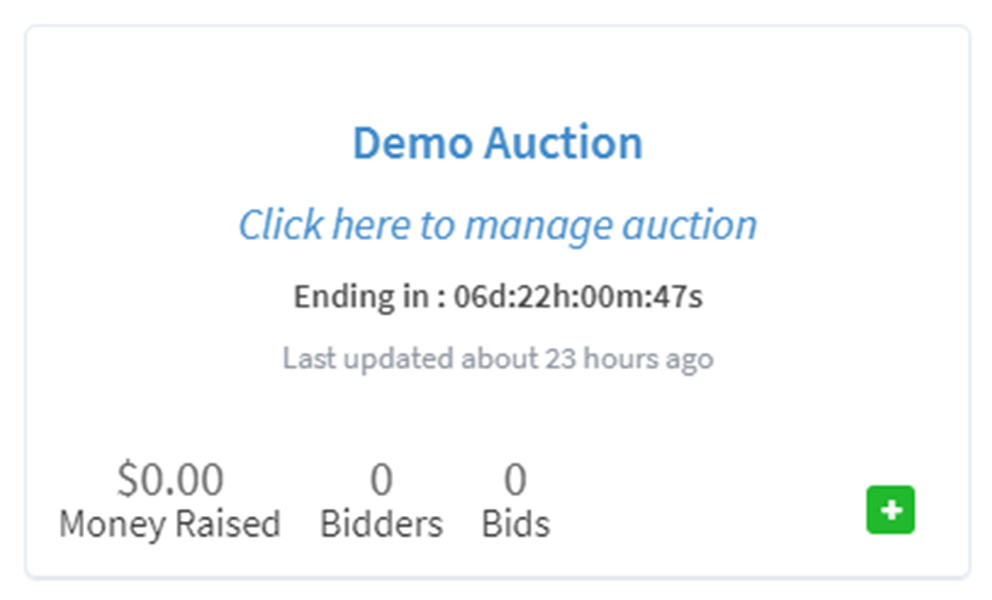 Step 3) Click "Archive Auction".