Knowledge Base > Auction How-To's > Bidding FAQ's > Changing when Invoices are Sent to Bidders
I want to manually send my invoices after the auction is complete.
We offer two ways to send invoices. Manually or Automatically.
Manually – when your auction ends, you will need to go into your auction dashboard and click on the link to "Assign Winners", then "Send All Invoices". (Recommended for Live Mobile Auctions)
Automatically – When your auction ends, winners will be assigned automatically and invoices will automatically be sent to the winning bidders.
Step 1) Click "Auctions" on the far left > Click on "Manage Auctions".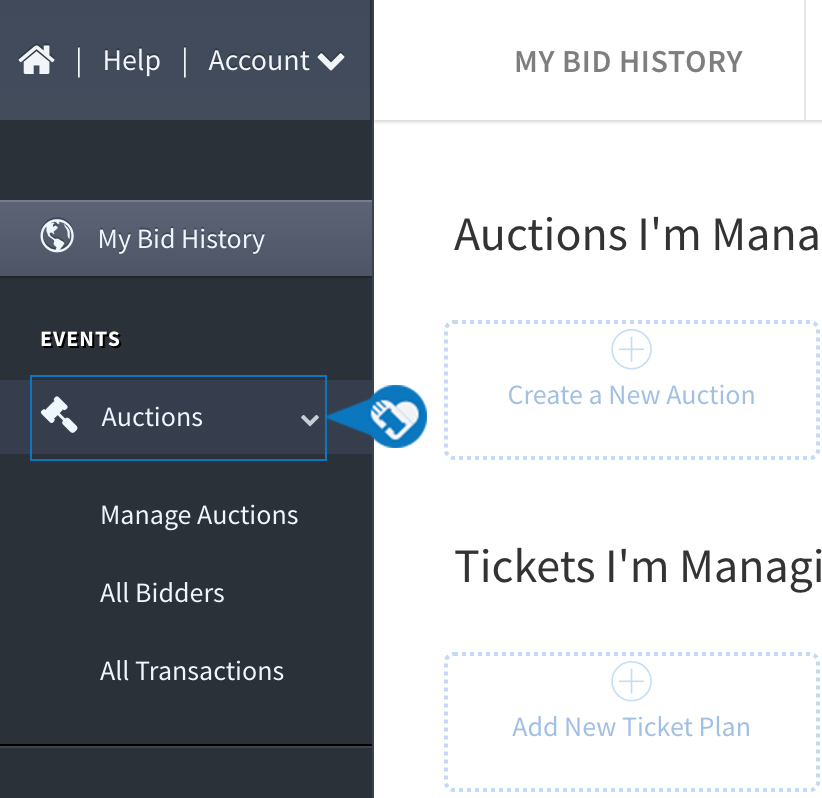 Step 2) Click on the Name of your auction.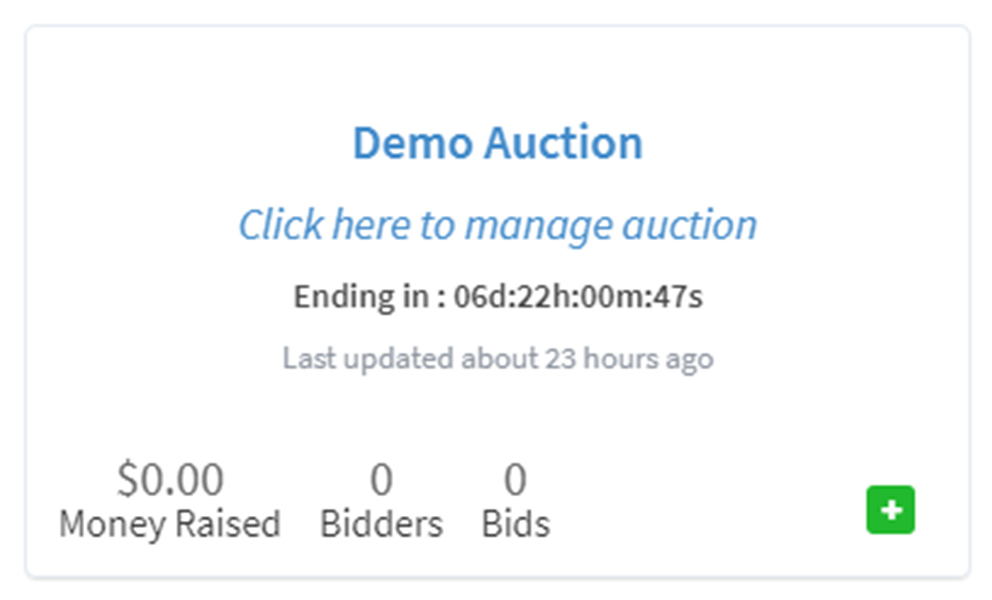 Step 3) From the Auction Dashboard you will see Auto Closeout as the default. Click "Change" to switch to Manual.