Knowledge Base > General FAQ's > Can I have Multiple Users on my Charity Auctions account?
Yes, you can
invite additional users
to help
manage your auction
. You can
limit their access
to certain areas depending on your needs.
Step 1) Click "Auctions" > Click on "Manage Auctions"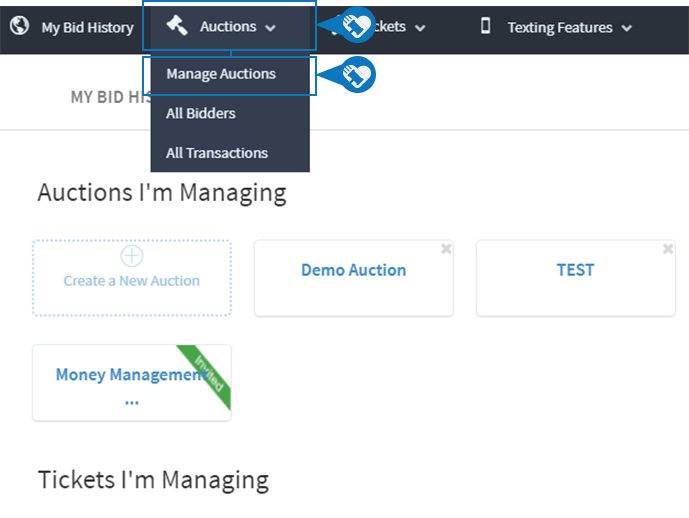 Step 2) Click on the green box in the lower right hand corner. Select "Invite a new user".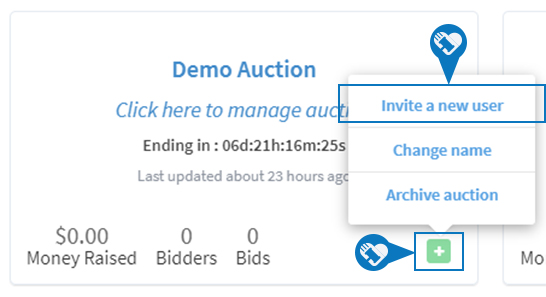 Step 3) Enter the Email address of the user you wish to invite and click "Send invite".