Knowledge Base > General FAQ's > Can I invite multiple users to help manage my auction?
Yes, you can invite additional users to manage the various aspects of your auction. You can limit their access to certain areas depending on your needs.
From inside your "Auction Dashboard", follow these steps to invite other users.
1) In the left sub navigation, click "Auction Options", then "Invite Users".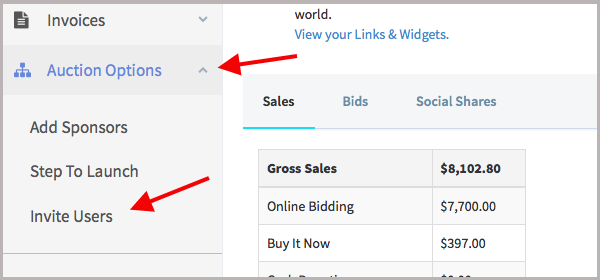 2) Enter the users Email Address, Full Name, Choose their role and hit "Send Invite".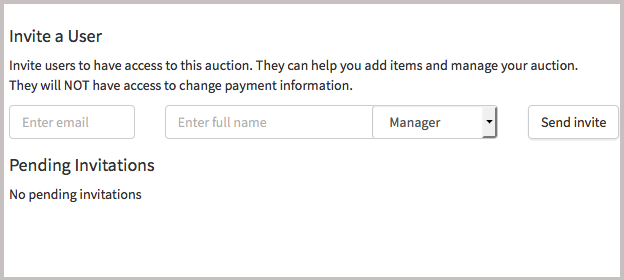 3) Once an invite has been sent, the invitee will need to create an account. Once their account is created, they will have access to view and make changes to your auction.