Knowledge Base > Auction How-To's > Bidding FAQ's > General FAQ's > Allowing Donors to Submit Items Through Auction Page
The CharityAuctionsToday platform allows you to add a "Donate Auction Items" button. This will allow visitors to donate items directly to your auction platform. It is important to note, however, that every donated item will need to be approved by the auction admin before they go live.
Follow these steps to enable the "Donate Auction Items" button:
Step 1) Click "Auctions," then "Manage Auctions."

Step 2) Click on the name of your auction.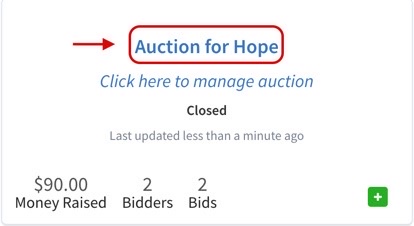 Step 3) Click "Design Event."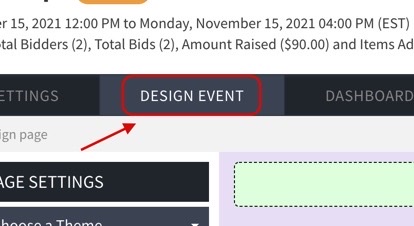 Step 4) Click "Page Features."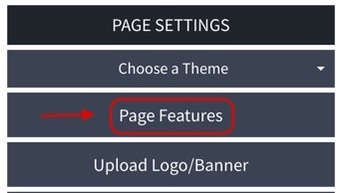 Step 5) Check the box next to "Donate Items Button." Then click "Save changes."