Knowledge Base > Auction How-To's > Bidding FAQ's > Add Multiple Quantity for an Item
I have more than 4 gift cards to give away, how do I add this to my auction?
If you have more than one of an item, you can increase your quantity as needed in the Edit Item.
Step 1) Click "Auctions"  > then click on "Manage Auctions".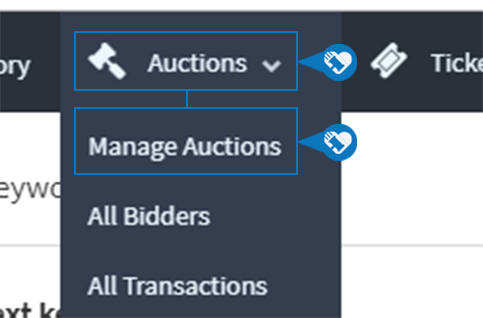 Step 2) Click on the name of your auction.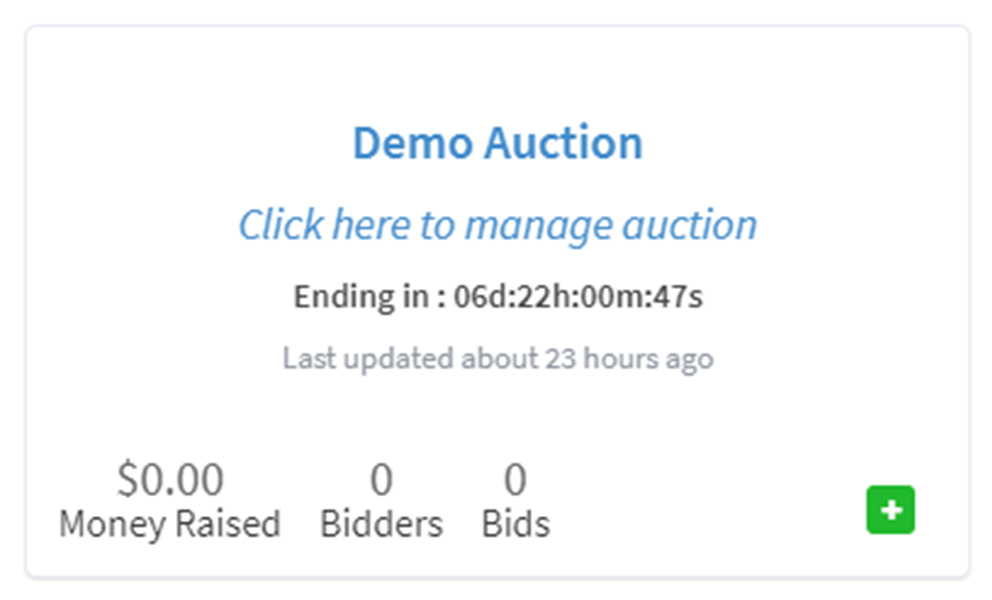 Step 3) Click on "Items".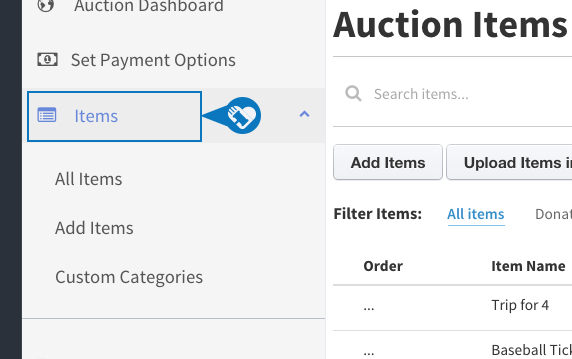 Step 4) Click "Add Items".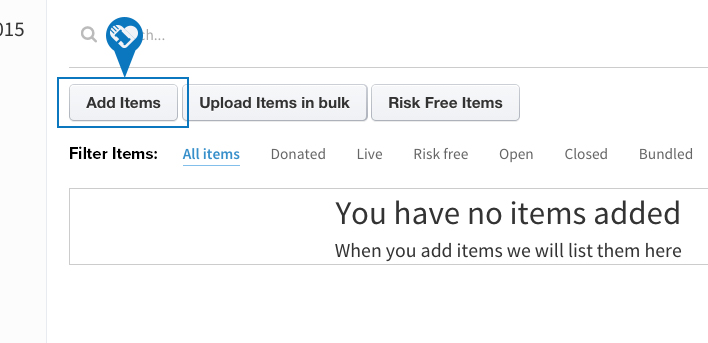 Step 5) Click "Yes" next to "Add Quantity" and enter the quantity for that item.