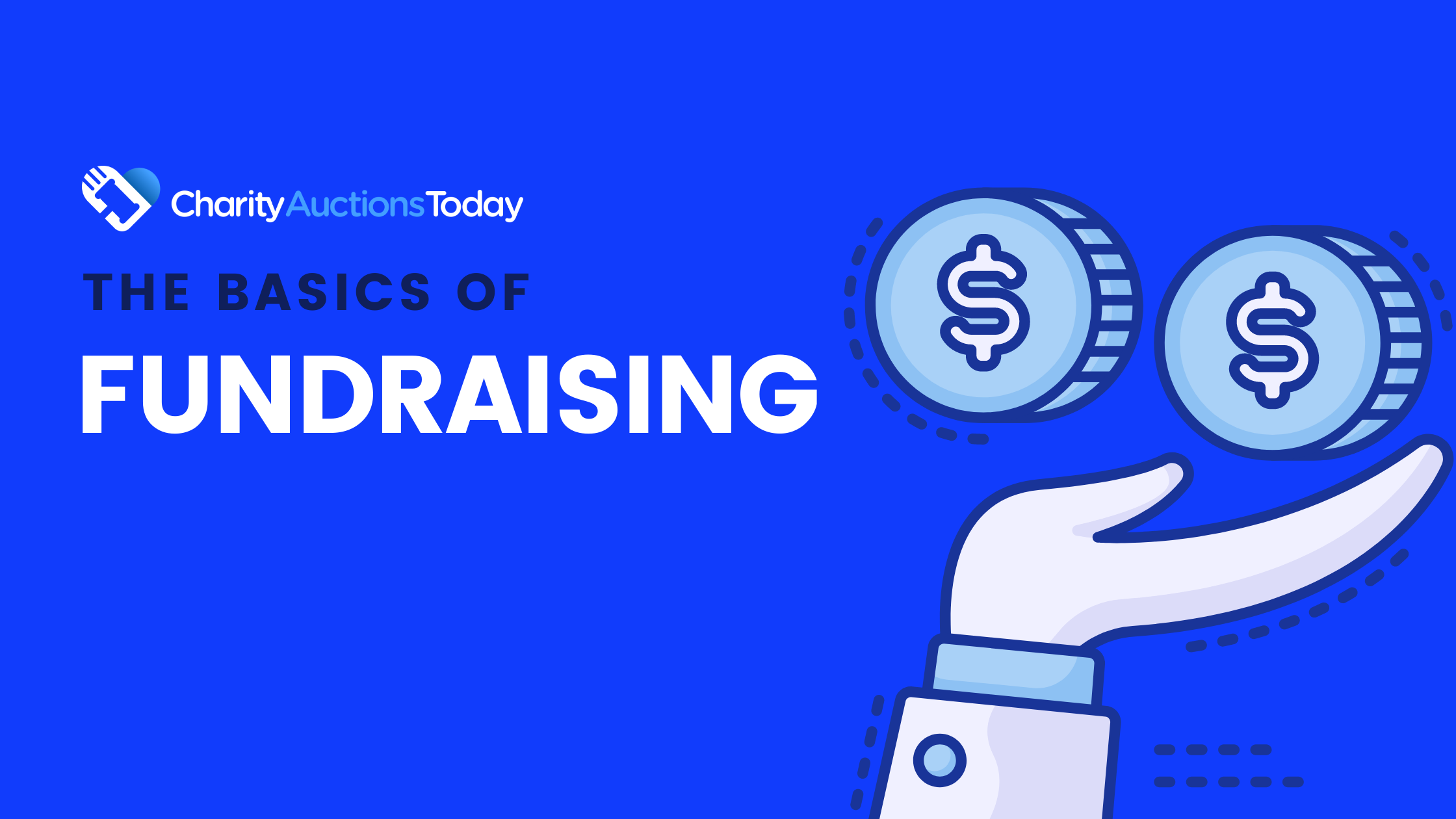 When charities harness the basics of fundraising, they thrive!
What do we mean by the "basics of fundraising"? Fundraising is not merely a bake sale or car wash. There are quite a few things to consider when raising money for a cause.
We have seen thousands of fun, successful fundraising events. here are several rich tips to maximize your fundraiser's potential!
Fundraising Tip #1: Plan Your Budget
In other words, how much money do you need to make your event successful?
Ideally, your event will not require significant upfront costs. Some organizations might consider a fundraiser that has very little or no associated costs like these fundraising ideas.
Of course, not all events can be executed without some spending. As long as you and your fundraising team have a handle on the finances coming in and going out, you will be golden!
Consider how you plan on collecting funds, too! Accepting credit cards, Venmo, or PayPal can increase participation.
Fundraising Tip #2: Organize Your Staff
Give your team or committee clear, specific roles to help streamline your event.
Have a meeting to discuss the specifics of the event.
Determine a budget.
When delegating responsibilities, take into account your volunteers' preferences, so people are well-suited (and excited!) to fill their roles. 
Fundraising Tip #3: Set a Fundraising Goal
Okay, so you have a budget and a team…now what? Set a realistic fundraising goal.
Consider your audience and previous fundraising efforts. This will (hopefully!) give you an idea of the amount of money you can raise.
Let your team (and your donors!) know about your target goal. When they have a number in mind, people can be inspired to help organizations reach their goal.
Fundraising Tip #4: Advertise Your Fundraiser
If you advertise it, they will come!
Use every resource available to advertise and promote your fundraiser. From flyers to emails, posters in store windows, and bulletin boards, to newspapers and social media blasts. Also, consider contacting your local television and radio stations. In many areas, local stations will publicize your campaign in the community event portion of their broadcast.
If your event requires participants to purchase tickets ahead of time, you will want to start advertising at least a month in advance. Make it abundantly clear where people can go to purchase tickets!
Fundraising Tip #5: Get Everyone Motivated
You can get your group motivated by setting up incentives. Can you offer a prize or fun activity for your top volunteers and donors?
Maybe create a friendly competition among staff members, offering rewards to those who can bring in the most donations.
Fundraising Tip #6: Follow Up
Thank your people! Always make sure you show appreciation for your donors and their contributions.
No matter how large or small their donation, every dollar or item they donate to your cause counts.
Let your supporters know how important they are to your cause and keep them updated on future campaigns. A simple thank you can go a long way to ensuring their continued loyalty.
Fundraising Tip #7: Understand Your Supporters
Many people out there will willingly donate to your cause, especially if you make the task easy by using a simple charity auction software or donation page. You could also consider partnering with a well-known local establishment to help increase viewership and credibility.
Do your research! Try to understand why people donate, and develop engaging, exciting campaigns to make it easy for people to help your cause.
Fundraising Tip #8: Find the Right Donors
When developing your fundraiser, promote directly to people who have an emotional attachment to your organization.
Do your research. Check community Facebook groups to appeal to interested members.
Do you publish a newsletter? Check your subscription list! This way, you know that those who sign up are interested in your campaign.
Also, remember to take into consideration your beneficiary. You would not want to throw a nationwide fundraiser if you were trying to raise money for a local school. If you are supporting a school, church, local group, or other community-based cause, then promote your endeavors to residents and businesses.
If you are operating at a national level, then seek out people who share similar interests and have donated to similar causes in the past. Again, this is where targeted mailing lists, e-zines, newsletters, and other strategies come into place.
Lastly, be respectful of donors' budgets! Donors should never feel pressured or obligated to contribute to your charity. By giving them more flexibility and freedom, you are more likely to encourage a donation.