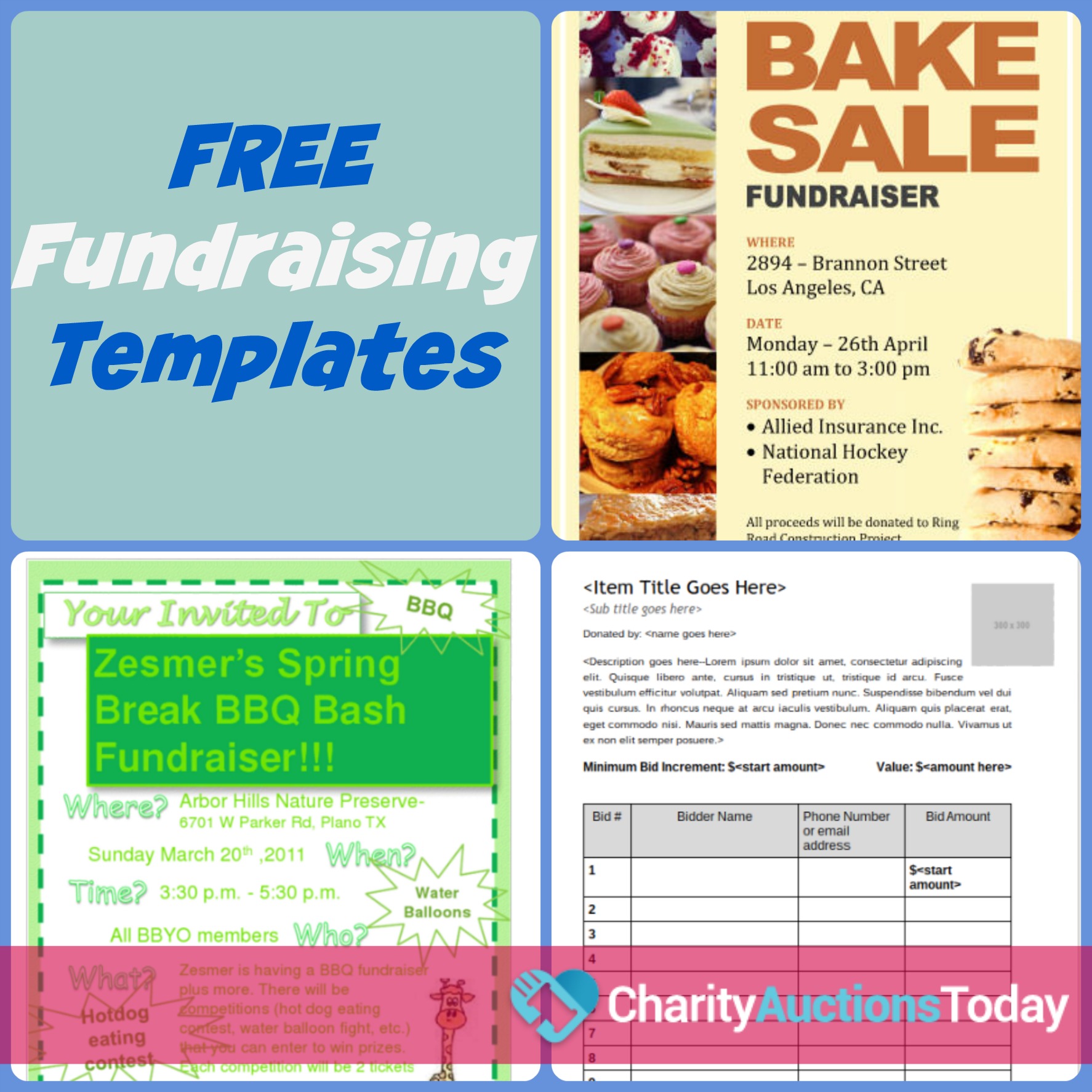 If you're planning a silent auction or other
fundraising event,
you'll want a clean, eye-catching
fundraiser flyer
to help spread the word (preferably a free one). Not crafty? Don't worry, you don't have to
make a fundraiser flyer
yourself! You can find hundreds of flyer templates on sites like Canva or VistaPrint. If you have access to Microsoft Office or Google Docs, you can also find lots of fundraiser flyer templates there that you can customize easily. Promoting your auction is important to its success. Use your flyer on your website and social media channels and print it out if you have access to great places to hang it up, or hand it out to people. Below we have some tips on where you can find these free fundraising flyer templates as well as some silent auction flyer examples you can feel free to copy!
How to Find Free Fundraiser Flyer Templates in Microsoft Office:
If you're a Microsoft program and open a new document, the templates should appear below the New document (your mileage may vary depending on what version of Office you're using and what program you're in: this screenshot is from Word):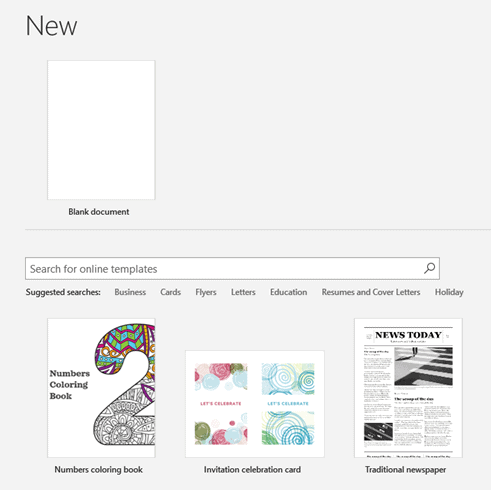 From here, you can even search for flyer templates: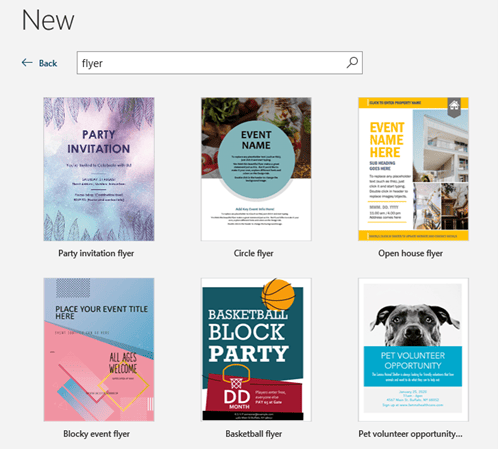 How to Find Free Google Doc Flyer Templates:
This one's a little easier, just make sure you're logged into to your Google account and click the link below:
Google Docs Template Library
Now, there are slightly fewer types of templates in Google Docs. You'll find letter templates that would be great donation request letters, like this one:
Donation Request Letter Template
But it might be difficult to find flyer templates, as Google Docs focuses a little bit more on resumes, meeting notes, and other professional communications.
If you are planning a live fundraising event at your school or other nonprofit, you might want to consider pairing it with an
online auction for charity
. We have a
tutorial on how to start an online auction for charity
. This is a great way to increase your fundraising income. Use the
flyers
to
publicize a local event
,
advertise on social media
and leave links to your online event. You will reach more people through social media. Many donors are homebound, and others just don't have the time to make it to a live event.  When you combine the two, you will reach
fundraising goals even faster
. So, don't just market your
event for charity with a free fundraiser flyer
– work social media channels too. Get the community involved! Ask everyone to share a link to your online fundraising auction.
Start Your Silent Auction
It only takes a few minutes and it's free to start (we don't get paid if you don't get paid).