You don't have to leave all of the fundraising ideas and all of the work to the adults. Kids, especially highschoolers, are great at coming up with innovative, new ideas. So, the next time you sit down for a planning session, invite some students to join you! We're sharing some communty service ideas and creative kid fundraisers that you might want to try at your next charity event.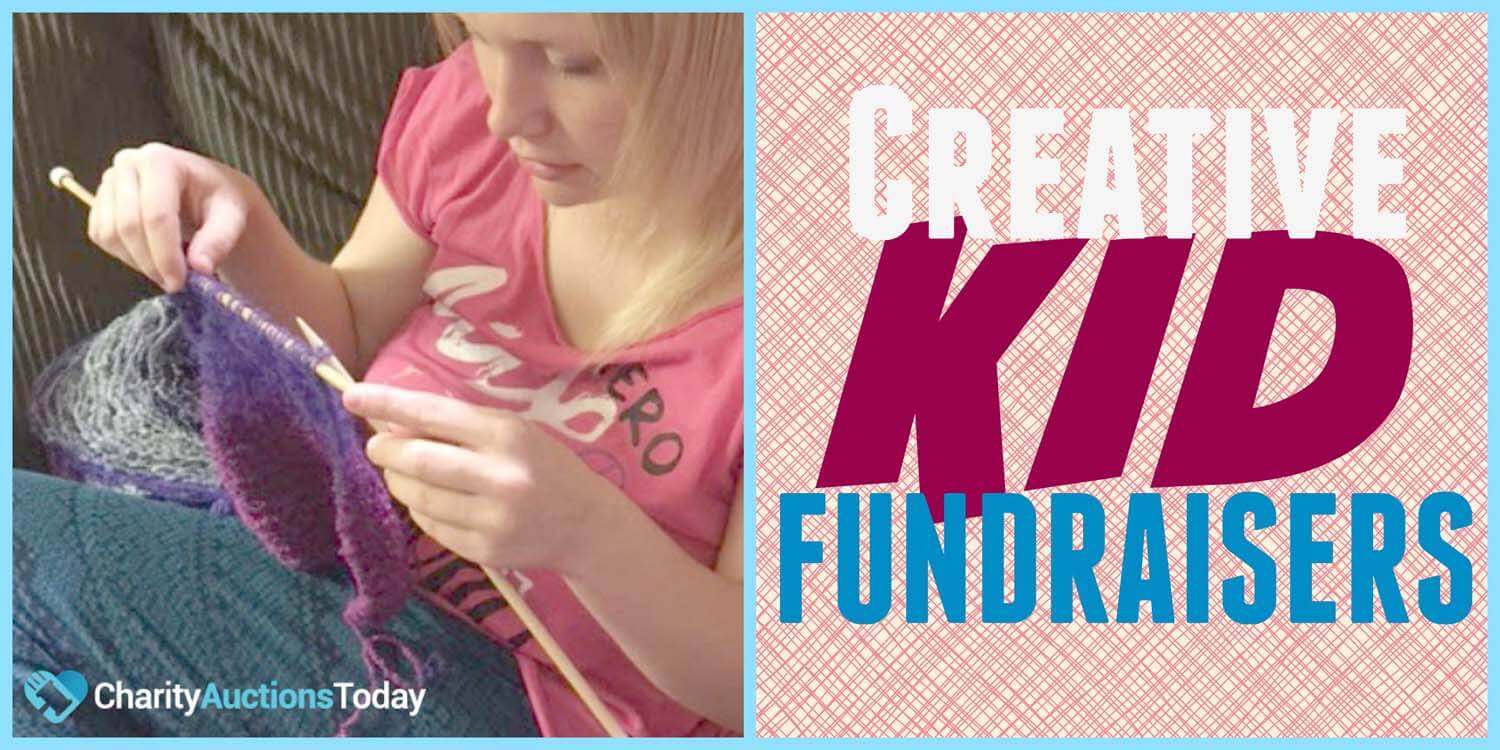 When given the task of fundraising, kids are full of fun ways to raise money. Our friends over at Life is My Lemonade blog shared some of their recent fundraising activities. They are avid volunteers and community do-gooders.
First, task your students to come up with an action plan. Where will they begin? What is relevant for the season? Think about your community and what it may need. Below, we've listed a few creative kid fundraising ideas to share in your brainstorming sessions.
Many children know they want to help out in their community, but they don't know where to begin. If you don't already have a cause, brainstorm with your students. The girls at Life is My Lemonade, volunteer at a local shelter. Following the "see a need fill a need" philosopy, they organized a birthday party project to fulfill a community service project.
Mothers at shelters don't have the luxury to buy wrapping paper, goodie bags, party hats, or presents. So, every few months, the girls put together birthday party packs for the Moms in local shelters. Often, items are donated from friends or others in the community who want to help, but that doesn't guarantee they'll hit specific goals for gifts by age range. To complete their very thoughtful community service project, they need to raise funds for good.

Thinking about the upcoming season, the girls decided to make scarves to sell and requested donations from friends and family members. Many crafters have extra yarn no longer needed or they have so much they are happy to donate some to a good cause. Ask the Grandmas! With all of the donations, the girls were able to make and sell over a hundred scarves!
With the profits from the scarf fundraiser, they were able to provide 40 Birthday Party Packs to their local women's shelter, but it wasn't nearly enough. With so many families living in the shelter, the need for birthday party packs was high. So, the girls planned a new fundraiser for the following year. Each girl pitched in and donated her own gently used clothing, outgrown toys and games, and books. With the funds from the garage sale, they purchased 45 additional party packs.
Seeing how beneficial the Birthday Party Pack fundraiser was for the shelter, and how much the girls gained from participating, several other groups including a local women's club, signed on to help the cause. To date, the project has donated 160 birthdays in a box to the shelter.
If a mother needs help decorating, the girls are happy to oblige, but one of the nicest things about this project is it gives the mother back some dignity. She can pride herself in knowing that though, on her own, she might not be able to afford to throw a birthday party with presents for her children, she can choose the gift wrap and presents most suitable for her child.
There are several kid community service projects that have become popular in recent years:
Shoeboxes for Kids in Need at Christmas
After your brainstorming session, be sure to let us know your ideas. What will you do to fund your cause?