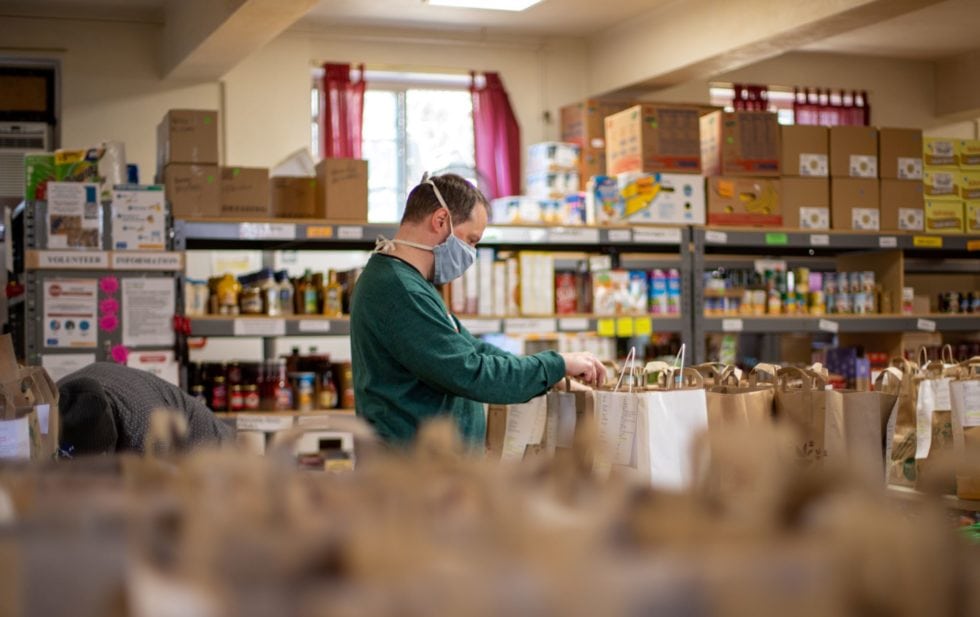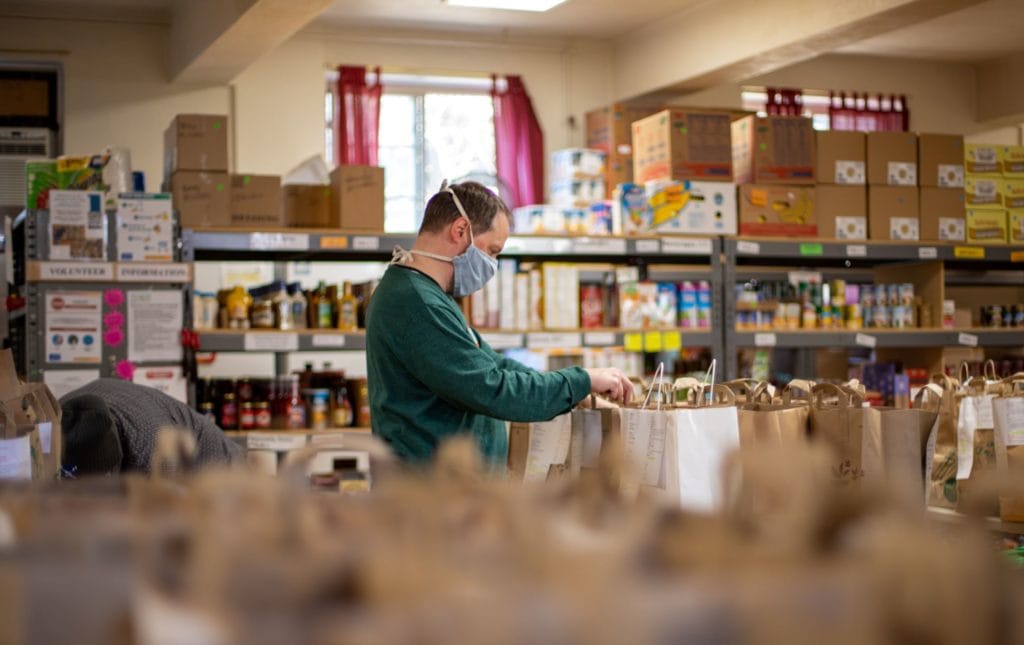 In 2021, during the ongoing pandemic, food banks found they were feeding 55% more families than they had before the advent of COVID-19. In 2022, food prices increased 9.9%, almost triple the historical average rate of increase. This same report from the USDA predicts that food prices in 2023 will increase 5.8%, a number still far above average historical rates (which generally stayed in the 3% range for decades).
All this adds up to the fact that 100% of counties in the US have food insecurity, per Feeding America. This means that no matter where you live, some of your neighbors are worried about putting food on the table. 
Fortunately, there are ways we can help our neighbors. There are thousands of organizations nationwide that work to provide food or meals to families and individuals who need them. As we head into the holidays in particular, you'll see a lot about food drives in your area, or perhaps one your kids' school is organizing, or your workplace. 
There are so many food drives, in fact, that sometimes it can be hard to make yours stand out. Especially if you are a small organization, or if you simply want to host a drive on behalf of one of these nonprofits, you might be looking for ways to capture people's attention. 
Food drives are a great way to give back to your community and help those in need. However, it can be challenging to come up with unique and effective ideas to make your food drive stand out. In this article, we will discuss some creative and effective food drive ideas that will not only help you collect more donations but also engage your community in a fun and meaningful way.
Decorating Contest
One way to make your food drive more exciting is by hosting a decorating contest. Encourage individuals or groups to decorate a food drive box in a creative and eye-catching way. This will not only make the donation box more appealing but also create a sense of competition and drive more donations. You can even offer a prize for the best-decorated box, such as a gift card or a small trophy.
Food Drive Box Decoration Ideas
If you're looking for some inspiration for your food drive box decorations, here are a few ideas:
Create a giant food item out of cardboard and use it as the donation box.

Use bright colors and eye-catching designs to make the box stand out.

Incorporate the theme of the food drive, such as "Hunger Heroes" or "Fighting Hunger Together."

Use puns or catchy phrases to encourage donations, such as "Donut forget to donate!" or "Let's taco 'bout ending hunger!"
Partner with Local Businesses
Reach out to local businesses and ask if they would be willing to partner with you for your food drive. They can help by setting up donation boxes in their stores or offices, promoting the food drive on their social media platforms, or even offering discounts to customers who donate. This not only expands your reach but also shows that the community is coming together to support a good cause.
Virtual Food Drive
In today's digital age, a virtual food drive can be just as effective as a physical one. Set up a website or social media page where people can make monetary donations instead of physical food items. This allows people who may not have the time or resources to go shopping to still contribute to the food drive. You can also use this platform to share information about the cause and the impact of donations. 
Don't forget you can also create an Amazon wish list for your nonprofit. There are plenty of nonperishables available on the platform, and you can set up your list so that people can donate items from your wish list and have them sent to your organization's headquarters (you can also keep that address private—only Amazon will know it).
Food Drive Scavenger Hunt
Organize a food drive scavenger hunt in your community. Create a list of items that people can donate, such as canned goods, pasta, or cereal, and assign point values to each item. Participants can form teams and compete to collect the most points by finding and donating the items on the list. This is a fun and interactive way to get people, especially kids, involved in your food drive while also collecting a variety of donations.
Food Drive Block Party
Host a food drive block party in your neighborhood. Set up food donation stations and encourage people to bring their donations while enjoying food, music, and games. This is a great way to bring the community together and make the food drive a fun and social event. You can also partner with local food trucks or restaurants to provide food and donate a portion of their sales to the food drive.
Looking for other ways to support food banks? Consider a bake sale or fundraising party to raise funds for your local food pantry or kitchen.
Drive to Compete
Nothing can pump up participation like a little good-natured competition. If your school is holding a food drive, have big bins for each grade or classroom side-by-side, so students can see who's winning. If your food drive is at work, have divvy up your departments or have people sign up for teams. Be sure to offer a great prize, whether it's a pizza party for the kids or an extra day of PTO for the adults. 
How You Can Help
Food drives seem straightforward, but when you're ready to commit you might not know where to start. We can help you get rolling, and we have some tips on how to avoid common pitfalls.
Partner up: Find a local food bank or meals service and ask if they would like you to host a food drive on their behalf. Keep in mind that the answer might not be yes! Each organization serves its community in different ways. 

If you are yourself part of a nonprofit, start reaching out to local businesses to ask if they'll participate in your food drive.

Define your parameters: Not all food banks accept the same items. Make sure you know exactly what they do and don't need and figure out how to efficiently pass this info on to potential donors.

The best way to support your local food bank is actually with money donations

, so make sure there is a way for people to donate money instead of canned goods. 

Reach out: Leverage all your contacts and connections to gather both volunteers and donors.

Organize collection and drop off: Make sure you know who's picking up all that donated food and bringing it to the food bank.
As we mentioned above, although food drives are a great way to rally your community and help to fight hunger, most food banks can do more with monetary donations. As Feeding America outlines, there might be a few reasons for this:
They can't process huge food donations. They might not have the storage space or the manpower. Remember that people sometimes clean out their cabinets for food drives: this means that someone needs to check for expired food.

Food banks need money to buy produce. People can't survive on canned goods alone: food banks and meal providers need fresh meats, fruits, and vegetables, too.

Buying in bulk from wholesalers is a more efficient way to get people fed than food drive donations alone. Similarly, with cash, food banks can work directly with local farmers to purchase "ugly" produce at a steep discount.
What types of products should you ask people to donate?
Some people use a food drive as an excuse to clean out their cabinets. That's fine if everything is within its use date, but there's one big pitfall this method can produce: food drive donations tend to lean heavily towards canned vegetables, soups, and what people deem "healthy" or perhaps simply filling. While this can come from a good place, it means that food banks and kitchens are often lacking things like pancake mix, desserts, or cake mix. The public often forgets that 13 million American children are food insecure: who's making their birthday cakes if they can't get them at home?
Drive On
By using these creative and effective food drive ideas, you can make a significant impact in your community and help those in need. Remember that although food drives tend to take place around the holidays, food insecurity is a problem all year, particularly in summer when kids can't take advantage of school lunch programs. Consider becoming a recurring donor to your local food bank, to support your neighbors year round and to push us closer to a world without food insecurity. 
Our local favorite food bank, here in Illinois where CharityAuctionsToday is headquartered, is the Greater Chicago Food Depository, which provides millions of meals each year, works to deliver free groceries to households, helps people apply for public benefits, and invests in food pantry and program partners each year to widen the reach of their services.
Build Your Fundraiser Your Way
Our suite of fundraising tools can help you raise more money with less effort. Get started for free, today.