14  Corporate Fundraising Ideas – Proven to get your employees giving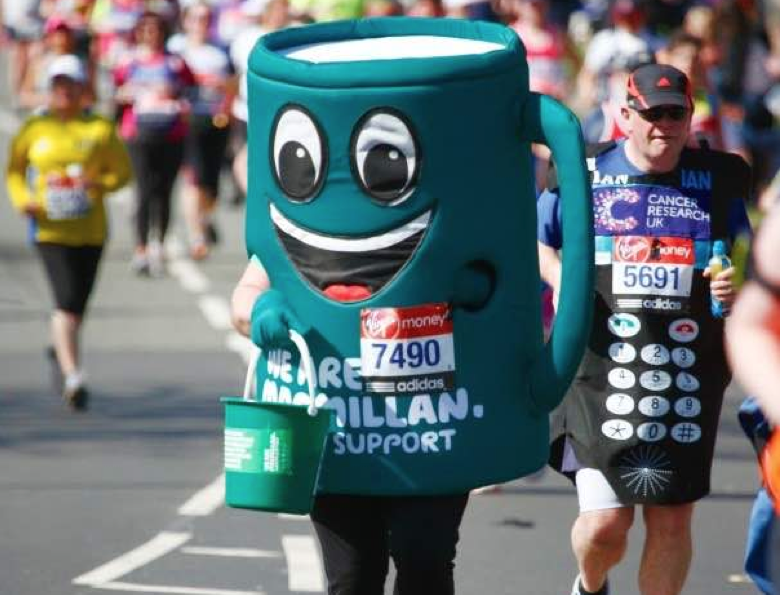 Charities and corporations vary in many ways when it comes to fundraising.
Although the goal is the same i.e, to raise money, the techniques, presentation, and requirements may be quite different.
Whereas charities typically want as much positive publicity as possible, corporations may, at times, aggressively market their campaigns or withdraw from the public's eye altogether, depending on what they are attempting to accomplish.
Oftentimes, they may hire a charity or fundraising professional to do fundraising work for them.
In this case, and in order to assess their specific needs, meetings with everyone involved may be necessary.
You should always approach them with professionalism and courtesy, presenting yourself as an expert in your field.
The more trust you gain and the more you are able to motivate them, the better your chances of developing a solid fundraising relationship that has longevity.
If your organization is joining up with a corporation to sponsor a fundraising event, it is important to pay attention to the following considerations:
Make sure you know the names and positions of those involved. Having knowledge of who will be attending the initial fundraising meetings will give you an idea of what level people you will be working with and the manner in which they should be approached.
Spend a little time researching the corporation. What does it do? What types of fundraising activities have they done in the past?
During meetings with them, listen carefully and ask questions. Get a solid understanding of their expectations and the type of fundraising they wish to do. Also, make sure they're setting realistic goals. Add your knowledge and expertise about what they can expect.
If necessary, bring a portfolio listing your experience with other companies. This way, should they request such a thing, you'll be prepared.
Remember that every individual within that corporation is a potential donor. Leave a positive impression.
Whether you represent a charitable organization or you're an employee of a corporation, here are some magnificent corporate fundraising ideas to consider.
1. Balloon Pop Off
You can use the company cafeteria or other location for this event. Fill up the room with balloons. Put a slip in each balloon stating a prize the person wins for popping that balloon. Employees can donate small prizes ahead of time or you can purchase fun items at wholesale or party goods stores. Charge a $10 participation fee and treat is as a race where you blow a horn and let them go at it, popping as many balloons as they can get their hands on. Alternatively, charge a small fee per balloon they want to pop. This is a great one to invite the family, too, as well, and a real winner with the kids.
Bingo Night

Everyone loves bingo! Set up a bingo night for employees. Everyone pays a small donation at the door for each bingo card received. Offer small, fun prizes for bingo winners.
Bowling Tournament

Employees set up bowling teams and compete with one another at a bowling tournament. Set pledges for every strike made, for winning teams, pins knocked down, and so forth. They can also volunteer to simply make a one time donation. Employees from the company can pledge to donate whatever amount they wish based on how you've set up the event. Offer a fun prize to the winning team and collect donations and pledges afterwards or on a specific day at work. Contact your local bowling alley to set up a time and date for the tournament.
Company Concert

If there are musicians in your company who play in a band, perhaps they'd be willing to play for a dance or small concert for employees and their families to attend. Charge a small fee for admission, letting everyone know that proceeds go to support the company or a designated charity.
Company Picnic and Raffle

Hold a company picnic. Everyone can bring in one item for the picnic to create a great, varied meal in which everyone can partake. During the picnic, employees and their families can purchase raffle tickets to try to win fun prizes. You can also set up fun events, like relay races, an egg toss, pie-eating contests, or other activities to increase participation and make it a great time for all.
Competitive Events

Create an event in which different departments of the company form teams to compete against one another. Others can pledge donations towards their favorite team for each win. There are several possibilities and variations you can use. See what types of events or sports interest a majority of the personnel and decide from there what direction appears to work best so you can then plan and implement this exciting competition.
You can also add separate donation pages for each of the competitive groups before the event so that each "donation" is counted as a pledge should that team win.
Employees Dance

You can hold a company dance one weekend evening in the cafeteria or other appropriate space. Charge a small ticket fee at the door. You can also offer drinks and snacks they can purchase while they're there. Employees can invite their families to attend. On the other hand, you can make it an adult only event and have an area set up where they can leave their children with an onsite volunteer group of babysitters who'll watch their kids while they enjoy an entertaining night out.
Funniest Photo Contest

Employees can bring in their most hilarious photos of themselves to participate in a humorous photo contest. You can place each photo on a bulletin board in the lunchroom with a collection can under each one. Others can vote on their favorite photo by placing a donation in the can. At the end of each day, collect and tally donations. Announce who's in the lead and get people motivated. At the end of the event, add up the totals and announce the winner, who'll receive a special plaque, trophy, or other amusing prize.
Karaoke Night

You can use this event repeatedly for corporate fundraising purposes. Employees and/or family members pay a small admission fee and compete in fun karaoke competitions. You can also serve snacks and drinks. You can also invite local sports figures and stars to compete which will bring even more publicity to your event.
Scratch Cards

You can present pre-made scratch cards to employees. Many fundraising companies offer these at low costs that you can use to raise money for your organization. On each card, there is a series of spots to scratch off. Under each spot is a small dollar amount. Ask employees to scratch off two spaces on the card and donate that amount to your fundraiser.
Silent Auctions

With auctions, remember to keep them exciting and lively. Auction items should be well-targeted to the people attending. To gain interesting items for your corporate auctions, you can use our special wholesale drop shipper. Refer to chapter "Members Only Access to Wholesale Products" for more information.
Treasure Hunt

Set up an intriguing treasure hunt within the company. Employees participate by paying an entry fee so they can join in on the excitement. Find a location where you can do the event, and bury coins, small items, and other "treasures" that employees and their families can hunt for. There are several variations to this type of theme that don't require burying items or finding an appropriate location, such a scavenger hunts, creating puzzles to solve, and so forth. Be creative!
Vegas Night

Set up a casino night where participants can play poker, roulette, black jack, craps, and other casino style games. All participants make a donation to gain poker chips they can use for games and redeem for prizes.
Wine Tasting

Hold a wine tasting. Bring in sponsors for the event and sell bottles of wine, along with other items, and take a percentage of all products sold. If you prefer not to bring in large quantities of wine (or simply cannot get all that you need before the event due to cash restraints) then you can easily set up a wine tasting with coupled with our charity auctions software that would allow for your group to taste the wine, and then bid on types and quantities they would like and have the winning bids delivered later. Make sure to have enough individual products to generate a high gross donation, but not so much that each item has a low bid.
---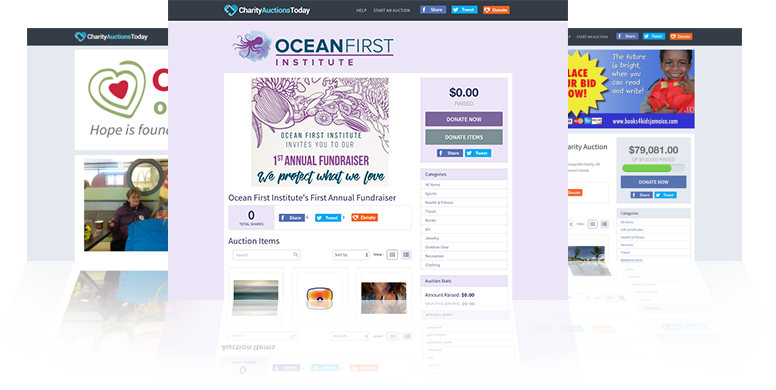 Event/Gala Planning Experts!



Want to Know More About Us?