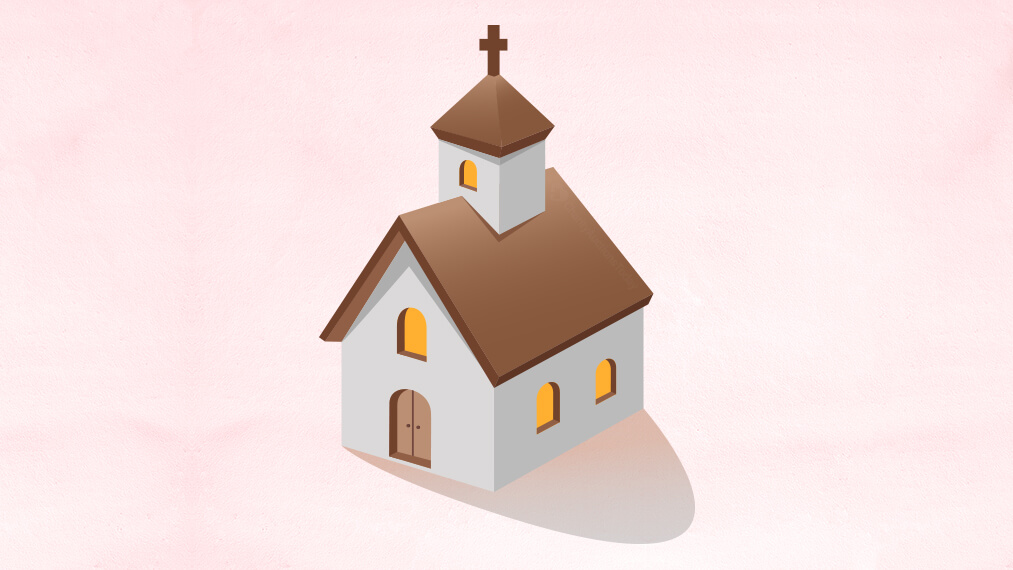 Church fundraising ideas will benefit your church or charity organization year-round, allowing your church to serve its flock with greater abundance. It's common for churches and other religious organizations to hold a variety of fundraisers to help support themselves.
They may use fundraisers to pay for mission trips, support the church, make renovations, support a charitable cause, or help students at private schools with tuition costs.
Whatever the case may be, religious fundraisers tend to be more successful when you are selling relevant religious products or services.
Church Fundraising Ideas to Best Serve Your Community
Check out these wonderful fundraising ideas for your next church or religious fundraiser:
Appreciation Grams

Set up a time at church in which you know many will be attending and offer $1 appreciation grams at the church entrance.
Parishioners purchase a small, decorative card in which they can write a note of thanks, gratitude, recognition, or simply good wishes to the recipient.  Once they have written the card, they turn it back into you.
After the church service is over, have a volunteer call out names of card recipients so they can collect their sweet, inspirational cards.
Building and Renovation Progress

This is a great way to show parishioners your progress in church fundraising efforts.
Set up an area full of blocks and tools, along with a large poster board that has a foundation drawn on it.
As donations come in, start building a small church model in the area, revealing the church's progress toward its fundraising goal. Once the church is completely built, parishioners will know that they have reached the goal. You can throw a simple celebratory party afterward to thank church members for their donations and participation.
Church Fundraiser idea: Candles

One of the most famous church and religious fundraisers is candle sales.
Not only can you sell the candles to supporters, you can also use them for special events, such as prayer walks, candlelight vigils, and other church community activities.
More specifically, ask churchgoers to attend a candlelit prayer vigil and contribute to the church by purchasing candles that they will light during the vigil.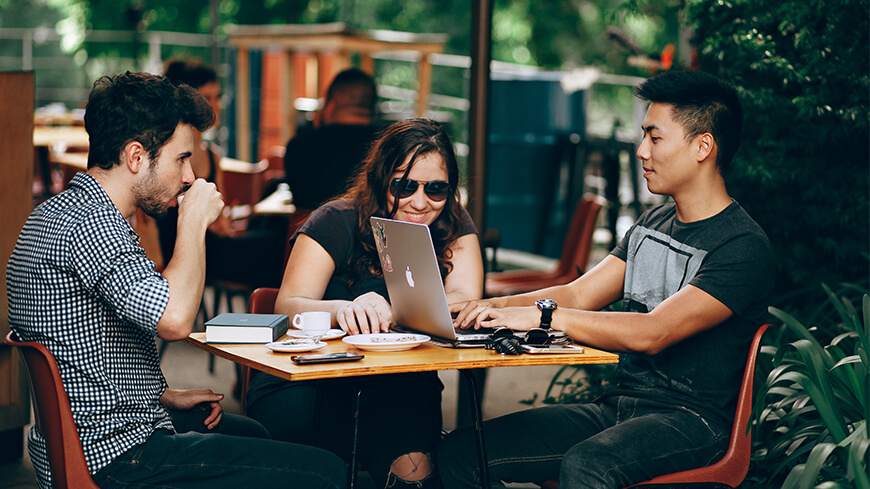 Children's Play

If your church has a Sunday school program for children, you and other parents can help the kids create and perform a play for churchgoers to attend.
Charge an admittance fee at the door, letting parishioners know that all donations go to help support the church.
Chili Cook-off

Host a chili cook-off at your church one weekend afternoon or after Saturday evening services. Who doesn't love to show off their family chili recipes?
Parishioners sign up to make their delicious chili for the event. Others can sign up to bring utensils, bowls, napkins, cheese, sour cream, breadsticks, beverages, and other items as their donation.
To spice things up even further, perhaps create a wild west or other themes where people can dress up. You could also set up simple, fun, Wild West type games where people can purchase tickets to play. You can sell the bowls of chili for $2-3 a bowl. On the other hand, you can charge a small admission fee in which attendees will also get a raffle ticket for a chance to win fun prizes.
Be creative and have a blast while bringing in an abundance of donations from your church supporters.
Church Bingo Night

B5! Set up a bingo night at the church, an event fun for all ages.
Parishioners and other attendees who wish to play must pay for every bingo card or pay an admission fee. Before the event, ask people to donate small prizes that you can give away to bingo winners on the night of the event.
Church Raffle

Do a daily or weekly raffle at church where parishioners can purchase raffle tickets before church service begins.
At the end of the service, call out the winning raffle number and give the winner a small prize. Before the raffle starts, ask parishioners to donate fun prizes.
Again, do drawings daily or weekly. This encourages church participation as well as donations. Tell everyone to hold onto his or her raffle tickets. Have a specific date set where one parishioner's number will be announced, and they will win the grand prize, such as a weekend stay at a bed and breakfast or free tickets to an amusement park.
Cookie Dough or Baked Goods Sale

If you are selling cookie dough, be sure to bake plenty of samples for people to taste, and hopefully, get hooked!
Participants can buy a cookie for 25 cents or 50 cents to get a taste, so they will know how delicious your cookie dough truly is! Do this instead of giving out raw dough samples. Once they get a bite, they will be ready to order your cookie dough so they can have some of their own.
You can also put on a baked goods sale, offering muffins, cakes, and other treats your supporters can purchase during your event. Throw a cake walk or other activities to make it more entertaining.
Day at the Amusement Park

Set up an event for your church members to get together for a day of fun and rides at a nearby amusement park.
Parishioners can purchase tickets to attend this church fundraising event.
You can set up arrangements with the park to receive group or nonprofit organization discounts.
Donation Jar
Set up donation jars throughout the church. On the jars, adhere a sheet with information on why your church is attempting to raise extra money.
By letting your parishioners know what you need, you would be surprised at how willing they are to donate a few bucks towards your cause.
Faith and Love Flowers

You can present flowers for sale to support your church's fundraising needs.
Donors can buy a flower to give to another person to show they care or to make an offering of friendship. This is a great way to raise spirits and create stronger  bonds within your church.
Ice Cream Party

Contact your local ice cream parlor to set up an ice cream party for your church members and their families.
The ice cream parlor may give you a discount, and you are supporting a local business!
During the event, you can put on silly games, like a "who can eat his or her ice cream cone the fastest" competition or a "milkshake slurp off."
Put out a container for donations and charge a fee to attend.
Indoor Miniature Golf

Inspire members of your church to design and decorate a special golf hole.
Let them use their imagination, creating golf holes out of wastebaskets, trays, gutter pieces, cups, or other interesting items. You will need to round up some golf balls, clubs, scorecards, and pencils.
Charge an admission fee for people to come to enjoy "a silly game of indoor miniature golf" while donating to a good cause. You can even keep scores and offer a prize to people with winning scores.
Jerky, Jerky, Jerky

Put on a dance at a local barn, church, or other areas.
Alternatively, offer a hayride, horseback rides, or something related to the venue's motiff.
Sell beef jerky to your participants. That's right! Beef jerky! You would be amazed at how well you might do by selling something a little different from what people are used to seeing at fundraisers. They will love the change of pace.
Charge a ticket price for the hayrides or dance, as well as a price for your scrumptious jerky sticks.
Love Lollies

Sell decorated chocolate or candy lollipops that people can buy to give to a loved one, friend, or another special person in their life.
You can even offer lollipop bouquets for those willing to spend a little more.
Tie a small card to each lollipop or bouquet that donors can write a message on.
Online Auctions

You can use the Charity Auctions Today website to set up exciting auctions online for church members to participate.
You can also set up a storefront or take cash donations online through our secure payment system.
You can also engage your entire group by creating a Yard Sale Auction. Invite your parishioners to donate items and then use the online charity auction software to display the yard sale items. Have everyone invite their friends and family to the charity auction yard sale. You will be amazed at how high some of the bids can go!

Pass the Basket Prize

As parishioners enter the church, hand each one an envelope and ask them to write their name on the envelope and include a small donation in it. Alternatively, you can set up a table with envelopes and instructions for this.
During service, pass a basket in which people can place their envelopes. At the end of the church service, draw an envelope and announce the name of the winner, who will receive a nice prize.
You can do this for as many services as you would like until your church has reached its fundraising goal.
If you prefer a more high-tech approach, create a donation page and hand them the small envelope but also include instructions to donate online with the URL for your private donation. This would allow for those parishioners without cash to easily donate after the service.
Pizza Party

Who doesn't love pizza?
Your church or religious group can host a fun pizza party as a great fundraising idea.
Charge a dinner price for everyone attending and set up easy games or other light events people can enjoy during their pizza dinner.
Potluck Dinner

Ask churchgoers to sign up to bring in different food and other items so you can host a potluck dinner at the church.
During the dinner, ask for donations or set up a raffle or other event to bring in contributions. Offer prizes to event winners.
Religious Jewelry Fundraising

Who doesn't love fashionable jewelry?
Organize a fundraiser with your female church members, offering religious fashion jewelry, such as cross pendants, necklaces, bracelets, and so forth, letting them know that all proceeds are donated to your organization.
You do not have to stop at religious jewelry, offer all types of jewelry at great prices that will appeal to different people.
Religious Posters and Stickers

Have your fellow church members show their faith by purchasing religious stickers they can place on their cars or in other areas likes windows.
You could also sell religious or other interesting posters to parishioners to raise donations.
Tea Towels Fundraiser

Have children and teens from your church spend an afternoon decorating tea towels that you can auction off or sell to members of the church. This is a great opportunity to get children involved in kindness and charity.
This is a wonderful way to add a sense of nostalgia to your event and get people involved. You can also do this with t-shirts, hats, or other items. The only other thing you need is a few sets of fabric markers to be on your way.

Remember, with any fundraiser, offer items or create events that are organized and appeal to your target audience.
---
Try the easiest and fastest way to fundraise — an ONLINE FUNDRAISER AUCTION!
Contact us today, or get started here.
📞 844-234-2335 Mon-Fri 8am – 9pm CST
✉️ support@charityauctionstoday.com