Looking for a way to diversify your fundraising strategies? An online auction is a quick, easy, and fun way to raise money for your cause. Virtual auctions eliminate the physical limitations of traditional auctions such as geography, time, presence, space, and target audience. We have worked with thousands of organizations, and we are inspired by their drive and determination to raise awareness for each unique cause. Therefore, the team at CharityAuctionsToday created this platform to make it easier to raise those much-needed funds…and we aren't the only ones!
You have done your research; you have seen the myriad of virtual auction options out there. The real question is: what makes one online charity auction site better than another? Well, it depends on your goals. For some, cost might be a major consideration. Other organizations might be searching for ease, authenticity and user experience.
Not sure where to start? We have done the work for you! After hours of research (and more than a few cups of coffee), we are happy to bring you the top 12 online fundraising sites of 2022.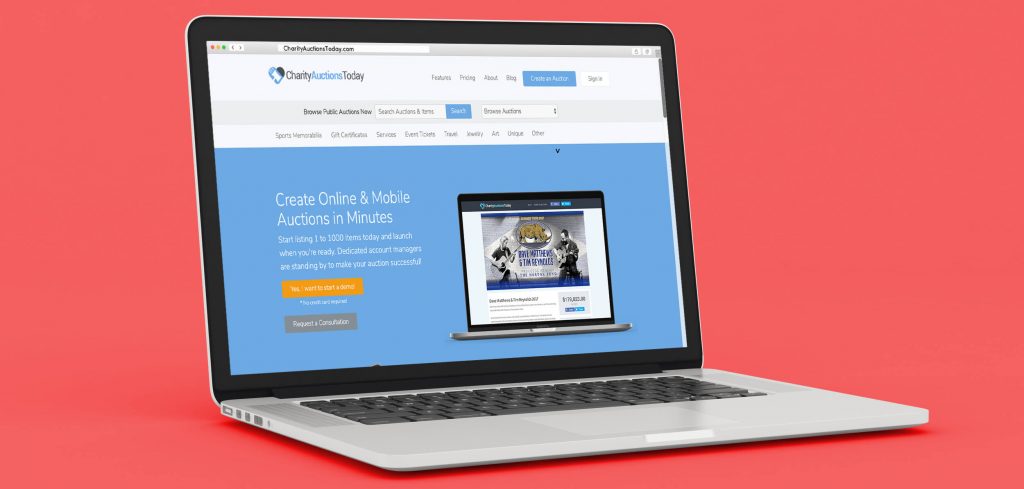 CharityAuctionsToday is a versatile online auction platform that provides a unique fundraising experience for individuals, nonprofits, schools, and businesses so they can raise more money for the causes they care so much about.
It only takes five (yes, FIVE!) minutes to set up an auction, and we are happy to assist every step of the way. Set up an auction for FREE and only pay a 5% performance fee, or select a prepaid plan for only $497. CharityAuctionsToday offers seamless functionality across all devices. You also have the option to include some of our risk-free auction items to enhance your available item selection.
Customize each auction with banners, logos, and unique item descriptions. The best part? You don't have to do any of this alone. CharityAuctionsToday has a knowledgeable, friendly team of Auction Success Managers to help you run your auction the way you want.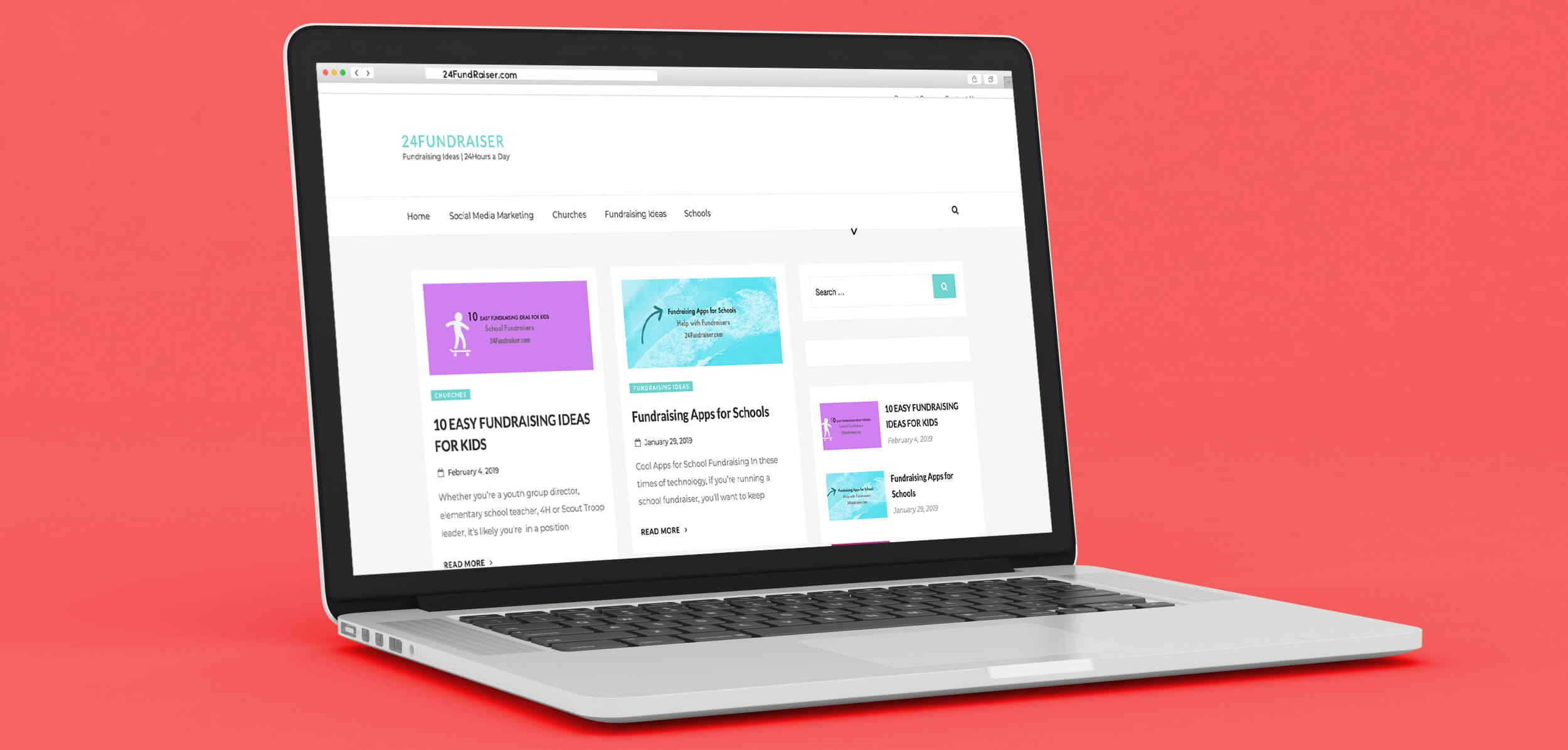 24Fundraiser.com was acquired by CharityAuctionsToday to better fulfill their mission of providing nonprofit organizations and schools with the most efficient fundraising options. Using 24Fundraiser, you can set up donation and campaign pages for free, and your payment is based on items sold.
Need all hands on deck? You can create teams in order to raise funds together. Start a campaign for your golf outing or charity gala. Register and collect donations, monitor attendance, sell sponsor ads, and run a mobile auction all from one page. Bonus: you can even use their services to collect dues for your organization. They offer online auctions, donation forms, help with event set up, ticket sales, donor management, campaign pages, website buttons, integration, and donor processing.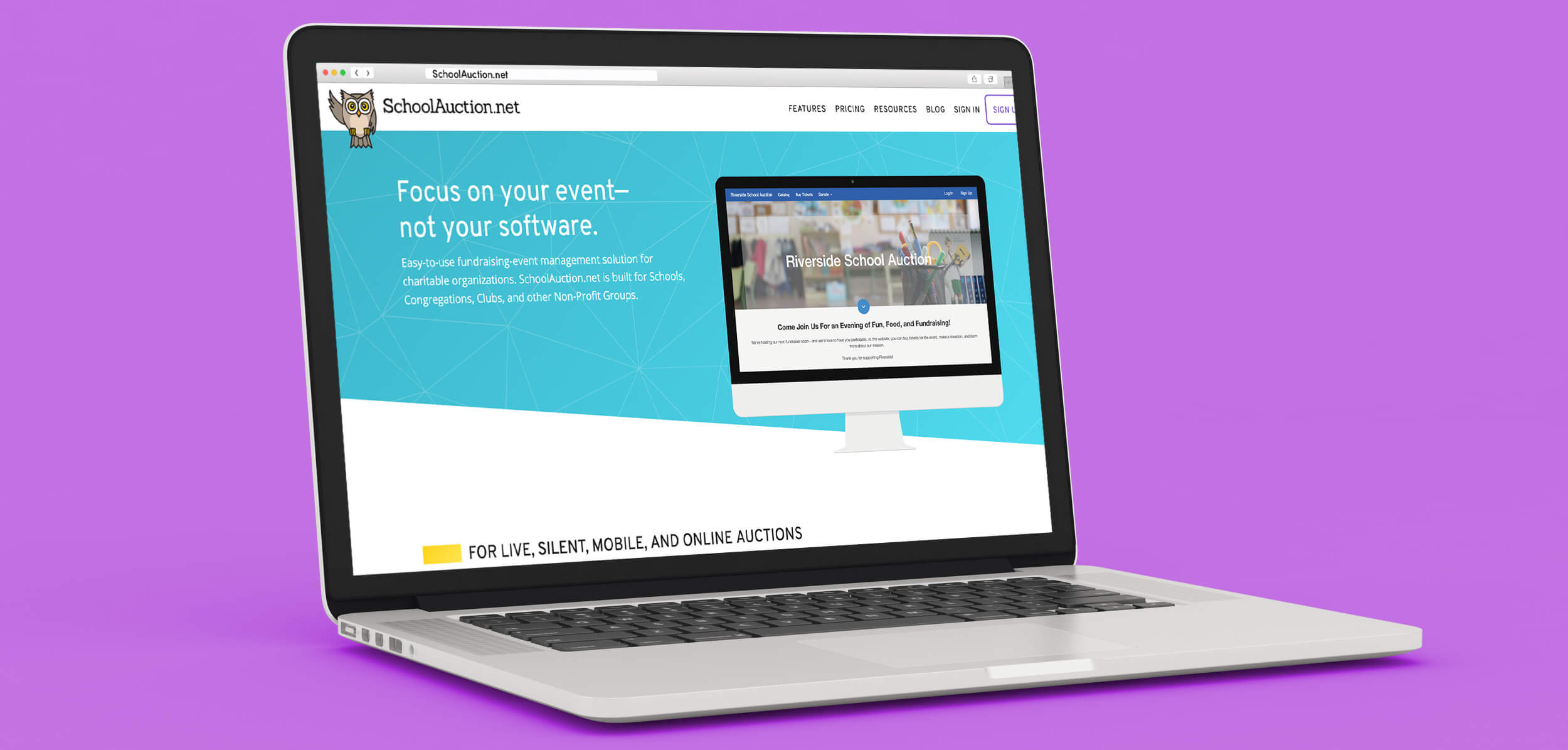 SchoolAuction.net offers fundraising software services for non-profit and corporate clients. Plans run anywhere from $1000 to $3000 per year based on your organization and its fundraising needs. A standard auction includes a gala, online, and hybrid auctions with unlimited bidders.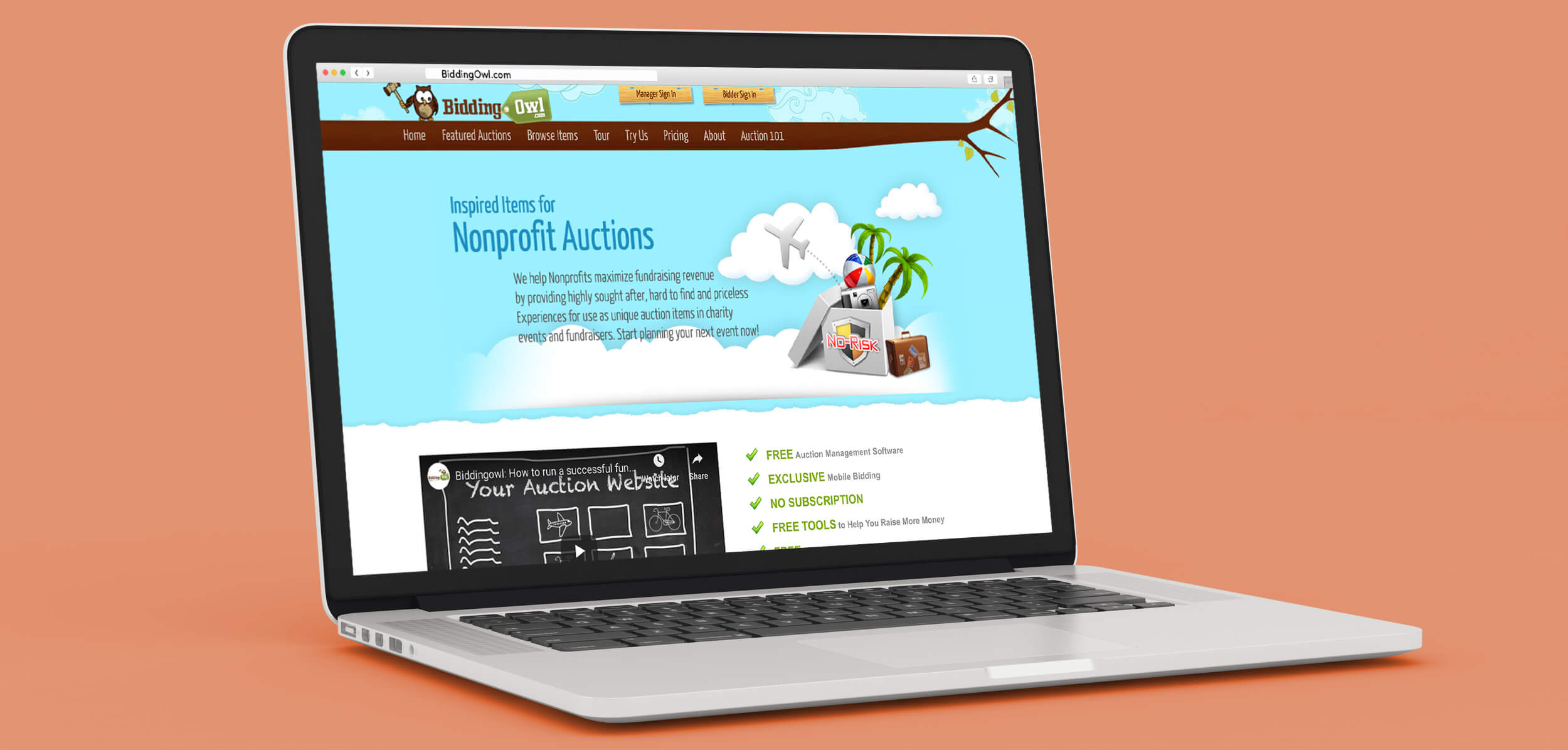 BiddingOwl is a comprehensive auction management system that offers silent, live, and online auctions. They also offer dedicated fundraising support and fully integrated credit card processing. You can set up an auction for free, and simply pay the 5% performance fee once your auction closes.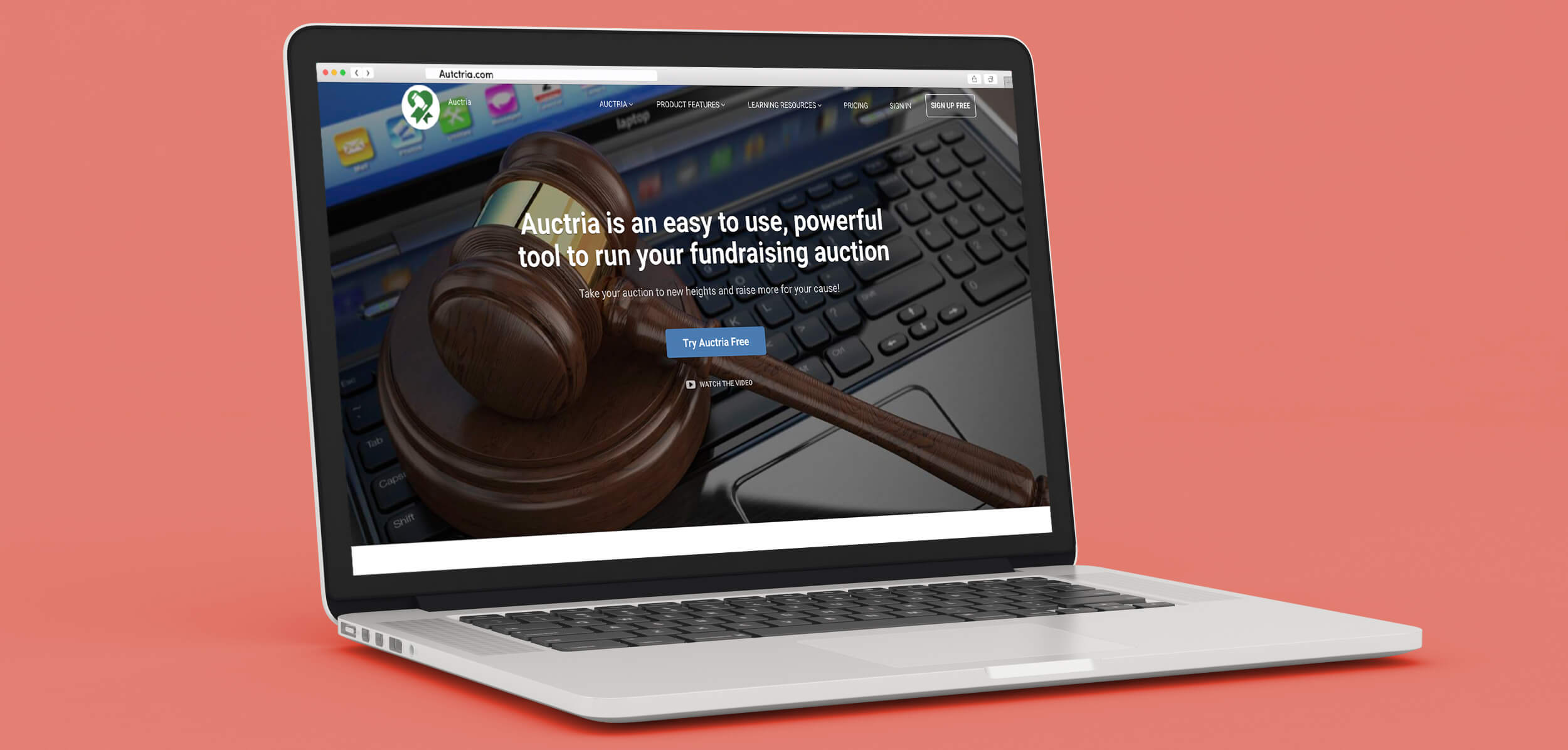 Auctria is a charity auction software company, dedicated to providing affordable tools to help nonprofits of any size run successful fundraising auctions. Their software was born out of the need to simplify real-time fundraising efforts. They wanted a solution that didn't break the bank, but provided their customers with a reliable, efficient fundraising tool. Therefore, Auctria offers a variety of pricing plans to accommodate your fundraising strategy.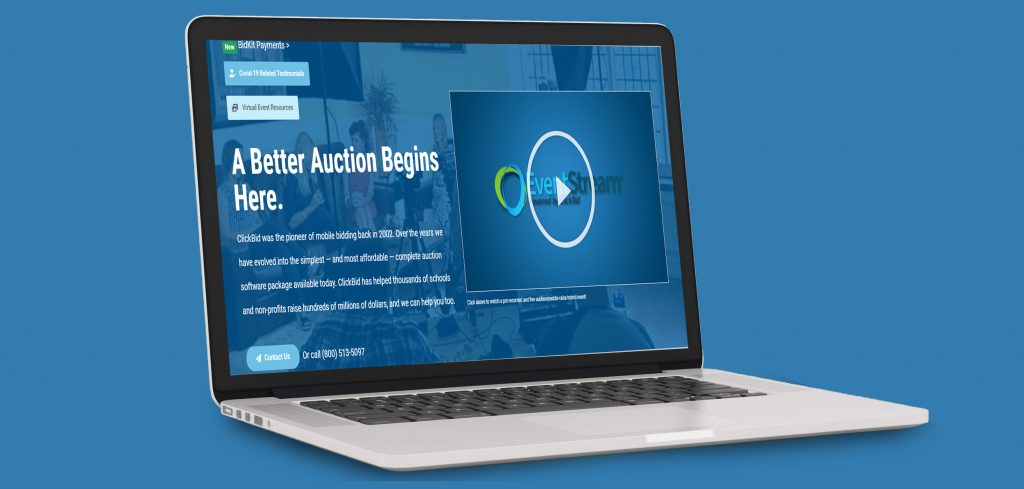 ClickBid can assist schools and nonprofits raise funds through hybrid events. Using their live auction and video services, you can run a variety of fundraising events through mobile devices. A basic annual event license runs $795 for up to 4 events.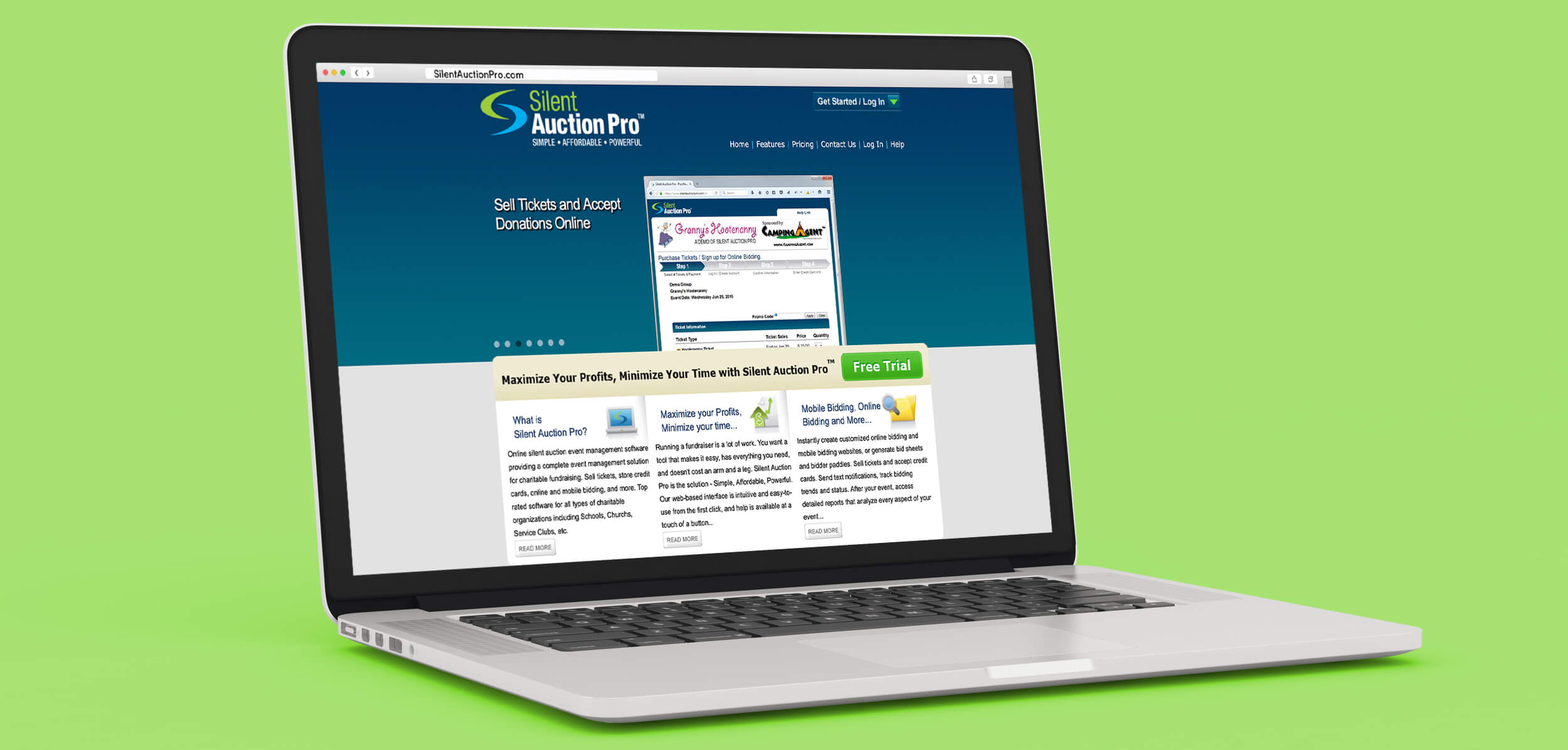 SilentAuctionPro was designed to be a web-based, multi-user team environment. Their services include branded receipts, bid sheets, and more! This platform ranges in pricing, but offers virtual, hybrid, and in-person options.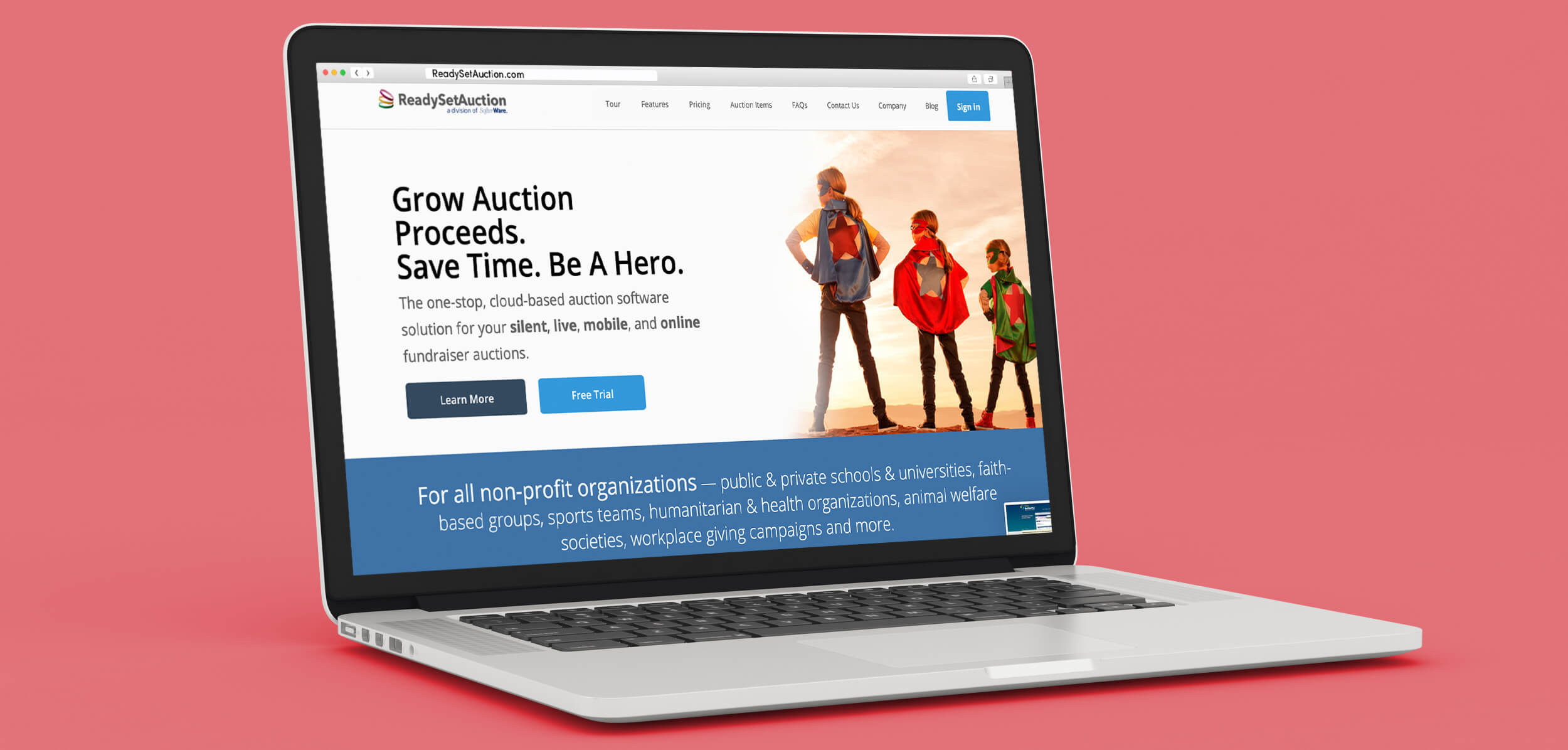 With ReadySetAuction, keeping track of donations is a breeze. With the user-friendly packaging tool, you can combine multiple donated items into a single basket. Let  ReadySetAuction track donated items, so you and your team can focus on finding bidders!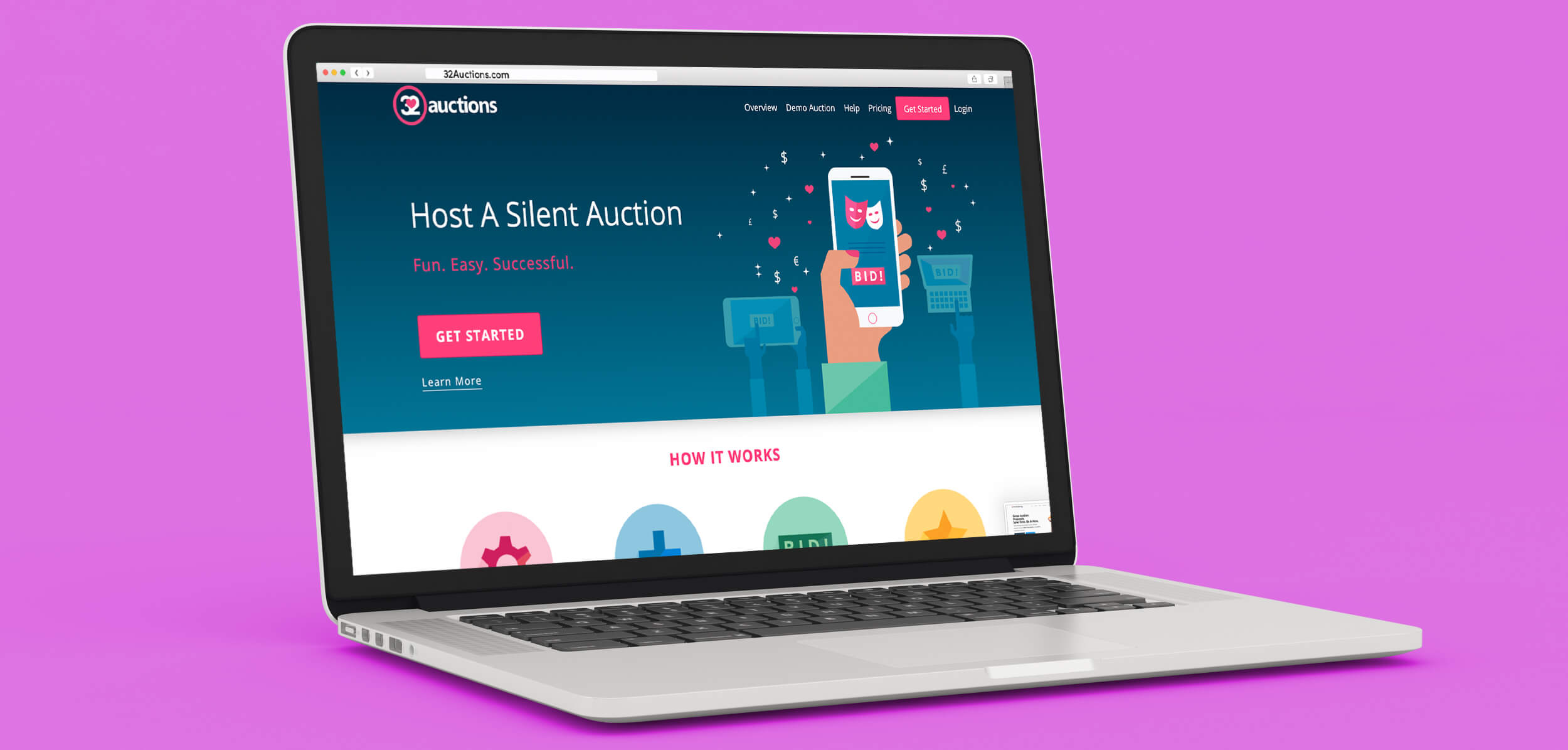 One awesome feature over at 32auctions is their private auction function. In other words, you have the ability to restrict access to your auctions. Having a private auction allows you to invite a trusted network of participants, eliminating the hassle of bogus bidders. As with many other auction platforms, 32auctions offers a tiered pricing guide to accommodate your unique needs.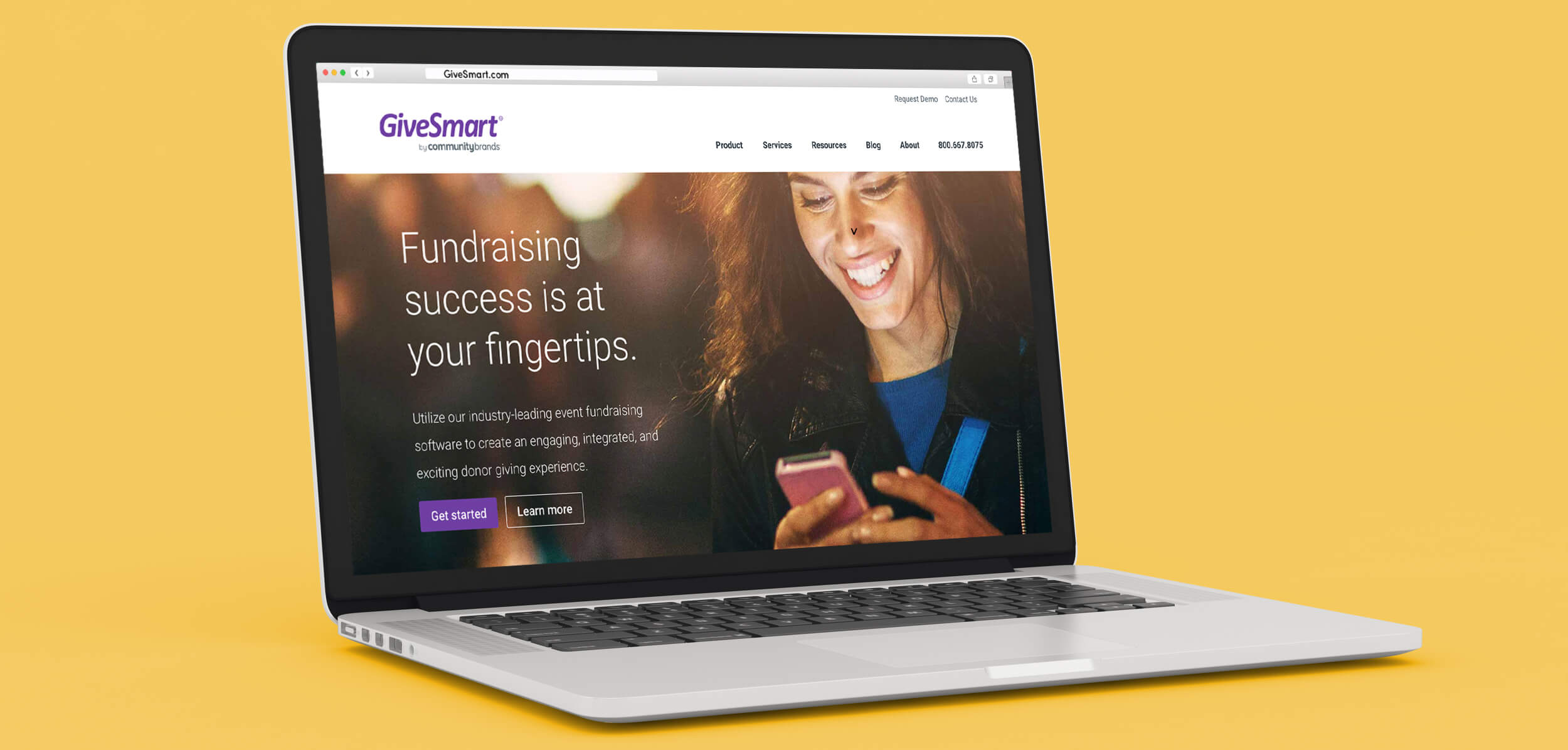 GiveSmart will assign their clients a dedicated event coordinator the moment auction planning begins. They will provide valuable advice on everything from selecting and pricing items to establishing an event timeline. GiveSmart will secure, collect, and protect all payments made at your event, and release funds in as little as ten days!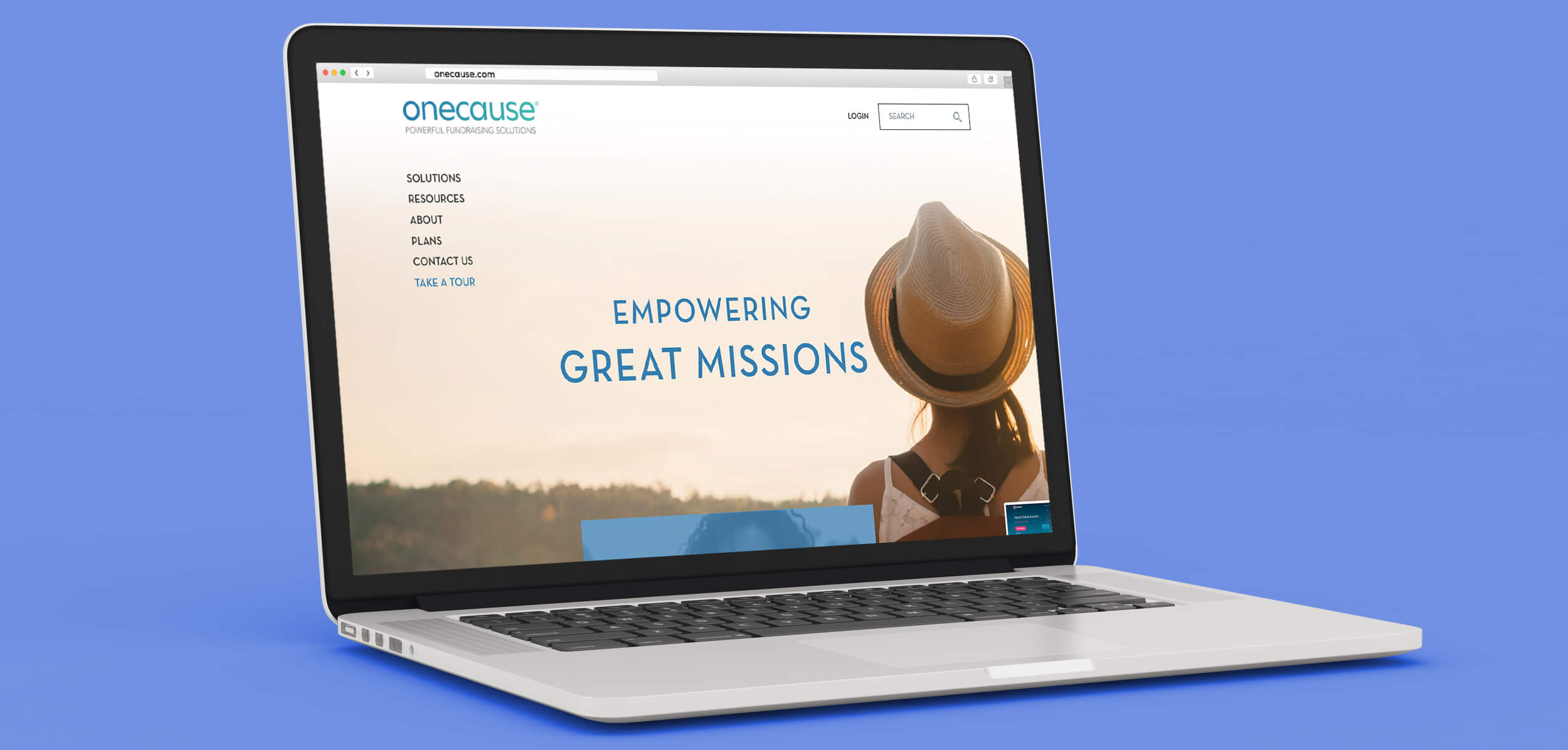 With more than 8 years of industry knowledge and a team of more than 250 fundraising professionals, OneCause is a pioneer in the virtual fundraising arena. Their platform provides phone and email support, an online knowledge base, and web-based guided tours, so you'll always have a place to turn for guidance. OneCause has a variety of dynamic plans to help any organization exceed its fundraising goals.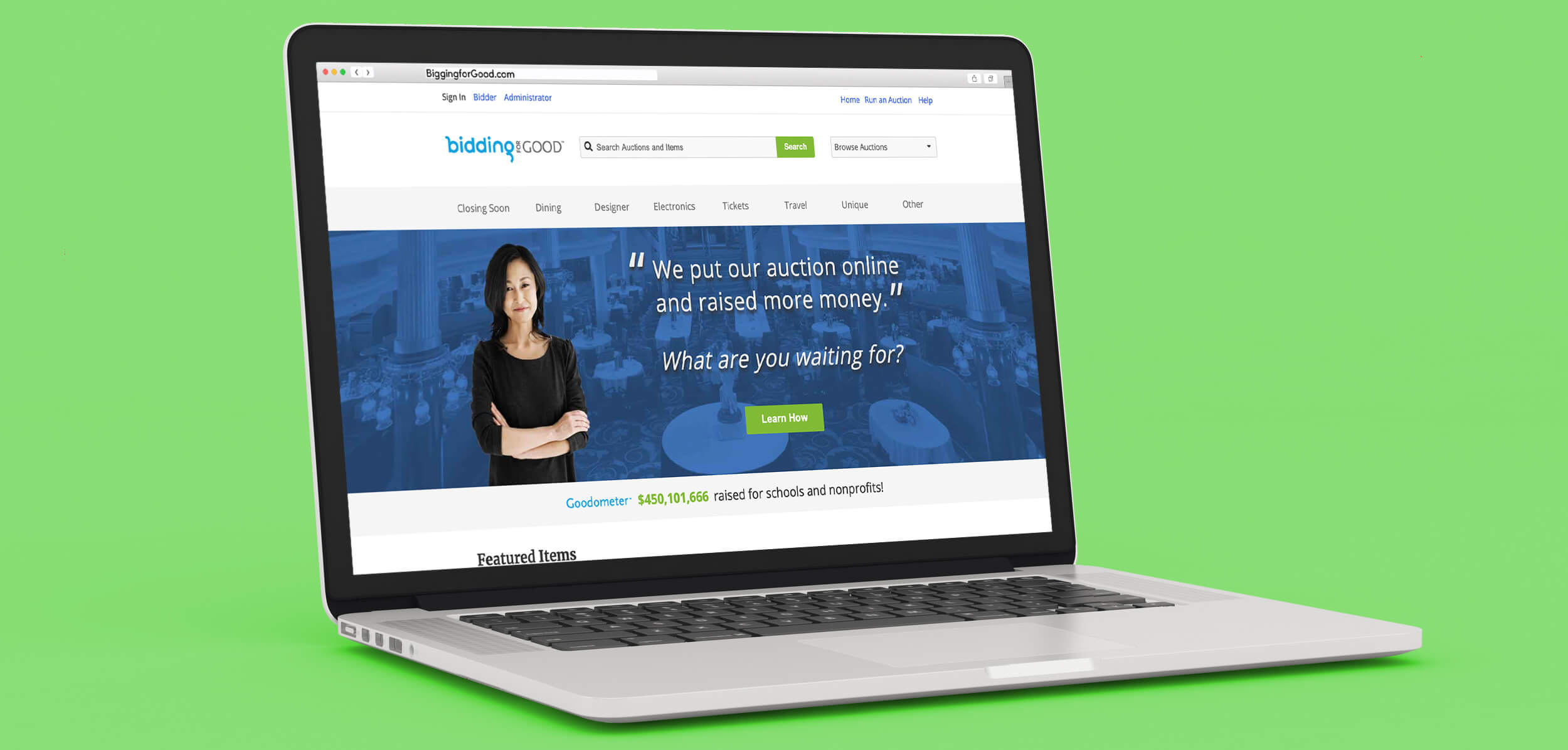 BiddingForGood is a charitable eCommerce company that offers a cloud-based auction platform where consumers can create fundraising events for their organizations. (Check out their work with Charitable Commerce™!) They offer tiers of service to meet their customers' fundraising needs, and will provide a pricing quote upon request.