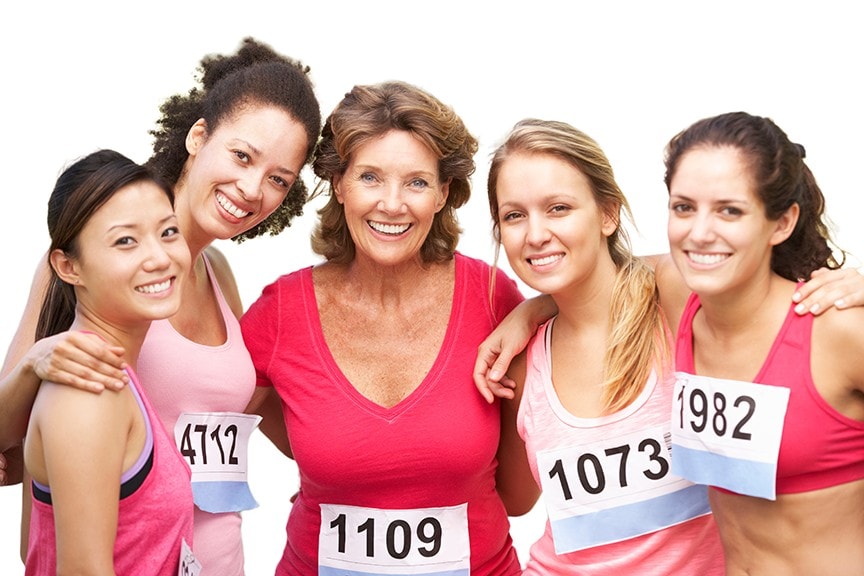 Fundraising ideas to supplement your online auction event
You contribute your energy toward a cause you're passionate about, and that's a feeling of truly making a difference in the lives of others.  Often the online auction fundraising ideas committee creates complementary or additional fundraising events to take place before the big event to supplement their online charity auction fundraising.
Take your pick
Every organization, especially those embarking on their first fundraising event, needs a launching point or inspiration to determine the perfect fundraiser. You'll find your perfect event in this list of 20 easy fundraising ideas.  Learn what resonates with your organization in the guide to cheap fundraising ideas below.
Top 20 Fun and Cheap Fundraising Ideas
Ready for some inspiration? From cakes to crafts, you can raise funds with almost anything. After all, charity auctions are about raising money for a good cause and bringing the community together, not about throwing lavish events.
If you're like most people new to online charity auctions, you're not quite sure where to start.  We can help! We've inspired thousands of people to get started with fundraising. After 15 years in business, we've got you covered. The first thing to do to help you get inspired is to review the list below to see what cheap fundraising ideas resonate with you and your committee.  From fundraiser inspiration for schools to sports fundraising ideas, our blog is loaded with ideas to fuel the success of your next online charity auction! And one step further, our mobile bidding software will make running your auction even easier. Try CharityAuctionsToday to see for yourself.
On to the cheap fundraising ideas!

1. Bake Sale
Piece of cake in terms of fundraising. Who doesn't love Aunt Mary's brownies or Ramone's churros? The bake sale is a tried and true, not to mention a favorite fundraising method. Not only are they easy to organize, but you'll also find most of the delicious baked goods are donated by local businesses—all you have to do is ask!  Bakeries and other businesses with fresh baked goods love bake sales, as they are inexpensive ways to promote their delicious sweet treats! They also like being mentioned in your baked sale's promotional efforts. Truly a win-win.

One of the best parts of a bake sale is that it attracts all ages of supporters! From wee ones to aging grandparents, everyone loves a sweet!  
Running a profitable bake sale fundraiser will be a piece of cake if you follow the bulleted instructions below:
Virtual bake sale
Did you know you can have a virtual (online) bake sale? The options are many, and the successes are as deliberate as your passion for helping raise funds for your cause. It's something to consider, especially if you can ask bakeries for donations of their most popular baked goods. This removes the freshness concern so the highest bidder can pick it up at the bakery at their convenience or have it delivered to their office or home, or even a loved one's location. Use CharityAuctionsToday to create your bake sale, and be sure to:
Know/understand the audience you're selling to
Take amazing photos of the baked goods so that mouths water
Write descriptions of the baked goods that are so enticing that no one can resist ordering them!
Consider having nut and/or gluten-free options
Leverage social media and personal networks to get the word out. Send announcements to local newspapers and broadcast media. Make flyers and ask businesses to post them in their windows.

2. Craft Sale and The Kindness Rocks Project

From handmade earrings to collages or canvas work, when it comes to art and crafts sales, you can get as creative as you want to. Even if you are not an artist, do not fret. You can allow local artists to rent a tent to sell their art, or you can even ask them to hold a weekend craft and art workshop for kids. For those who don't feel like they are super artistic, the Kindness Rocks Project is for you!
What is the Kindness Project?
It became a viral trend where people, including children, paint rocks and leave them for others to find and collect or share. The purpose is simple, to cultivate connections within communities and lift others up through simple acts of kindness. As a group of passionate folks raising money for a cause near and dear to their hearts, the Kindness Rocks Project might just be the fundraiser you'd like to use to raise working capital for the big auction you are planning.
How The Kindness Rock Project began
According to Wikipedia, the Kindness Rocks Project was started by Megan Murphy in 2015 on Cape Cod. She wrote "You've got this" on a rock and left it on a beach on Cape Cod. After a friend found it, she started leaving more rocks with inspirational messages behind. The rest is history.
What you'll need:
Rocks River rocks work best because they are smooth and light-colored. You can find them in yards, creek beds, trails, etc. You can paint on them with a brush or use markers, which allow for greater control and the best lettering. You'll need a spray acrylic fixative. You can find these at an art supply store or arts and crafts store, even the rocks!
• Wash and dry the rock
• You can pencil in your drawing if you'd like.
• Use acrylic paint or acrylic markers to create your design. Add a kind saying such as BE KIND or KINDNESS IS LOVE'S CURRENCY, etc.
• When your design is finished, spray it with an acrylic fixative and let it dry. You'll have to flip the rock to get the spray on both sides. The fixative will protect the design from the weather
• Put your rock somewhere others will notice it so they can either collect it or pass it along to someone else
• If you think you made a mistake in your design, just paint over it and try again
• Take a look at this step-by-step guide to rock painting for inspiration and how-to guidance
As part of your charity or organization, you can create a craft or art sale. Simply present different crafts that you handmade or pictures you have drawn. You can hold a weekend craft and art shop for kids. Or you can allow other artists to rent a tent and sell their art and crafts.
All in all, if you have the proper planning and vision, then this is a very lucrative way to raise funds. Don't forget to advertise beforehand so that people know when and where the event is taking place. Spread the word among friends and family and use social media platforms for wider coverage.
Here are 25 brilliant fundraiser crafts we love.

3. Car Wash
The first thing you need is volunteers. Gather your group or committee to seek new volunteers to help during your fundraiser car wash.

Where will you have the car wash? Ideally, you can partner with a local business in a popular location, such as a gas station or a business located in a popular strip mall. Businesses like to support fundraising efforts as it gives their business exposure at little or no cost to them. You have to be sure the location you secure has water spigots available for the hoses and ample space to line up cars.
To make the car wash more interesting and receive more donations, you and your team can dress up in costumes as you service your customers. By adding a twist like this, you can turn an ordinary car wash into a truly entertaining fundraiser. Also, sell drinks and food at the car wash as a secondary way to raise money.
You'll find the three most important steps to a successful charity car wash as a fundraising idea are:
1. Getting your volunteers excited about the event,
2. Putting flyers in store windows and blasting the event on your social media (Read our article on the most effective ways to attract publicity)
3. Location, location, location
With charity car washes, many organizations don't charge for the car wash. Instead, they ask for donations. You will be amazed at how charitable people can be!

4. Boat Wash
Live near water? Boat owners are nuts about keeping them clean.
You can set up your boat-washing station close to a lake's boat launch but far away enough so you don't block traffic. Also, consider where you can hook up your hose or if you have to rent a portable boat washing system. That's one way to go right to the source—where the boats are.
The other way to do it is to advertise the boat washing and have people bring their boats to your location with a large lot with water access for the event.
Recruit volunteers and put together a concrete plan for the boat wash. You can make several hundred dollars per weekend by offering to clean boats for people.
As mentioned earlier, the more inventive you are, the more money you will raise. Include fun activities or offer food and drinks to increase your total funds and keep the customers busy while they wait for their boats to come out of "the shower." Try dressing up as pirates or something nautical to add to the fun and entertainment.

5. Sporting Event
What better way to raise money and entertain the audience than organizing a sports competition?
The most common option is to set up a charity run or cycle race, where the participants enter the competition by donating a certain amount. The amount may be paid for participating or per mile if it is a marathon. You can also encourage supporters to donate. 
You need to be creative to encourage donors to offer more. There are lots of different sports fundraising ideas if you want to switch things up. For instance, you can set up a costume race, where participants can dress up as their favorite animated character. Similarly, instead of simply setting up a bike race, you could organize a freestyle bike event.
If you want to arrange a more active fundraiser, you can start by reading our sports fundraising ideas. 
6. Consignment Shop Sales  (Clean out your closet time!)

Too often, we hold on to clothes we think we'll wear again, but in reality, we know that's not going to happen!  Have you ever said to yourself, "If I lose 10 pounds, I can wear this again," or "I know it will come back in style someday?"  If so, you are a great candidate for selling no longer used clothing at a local consignment store or an online store like Poshmark or ThredUp. Also, consider consigning other items such as furniture, toys, artwork, etc.
Imagine if you were able to get a large group of like-minded volunteers to do the same. Strength in numbers! You and your group can raise a lot of money while cleaning out your closets, basements, and attics!
A consignment store specializes in selling one person's goods to another person. From furniture and apparel to books and even antiques, almost anything can be sold in a consignment shop, so don't limit it to clothes! Remember that odd vase that Aunt Thelma gave you for your birthday ten years ago? You can finally find the perfect place to display it—a consignment store.

Although the consignment store will keep a commission on every item of yours that is sold, you've just cleaned out your closet and chest of drawers, plus raised money for your favorite cause!  That is a win-win!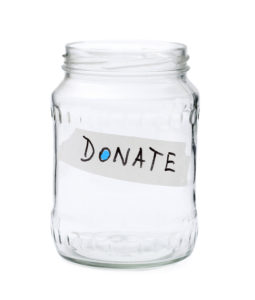 7. Donation Jars
One of the best fundraising ideas on the list, donation jars are a hassle-free method to raise money.
Get a few jars with large openings and make a sticker for each with the name of the charity you are collecting for and some information about it.
Then, visit local shops and restaurants and ask if you can place the jar on their counter.
This is a prosperous option as there is no limit to how much you can collect. Once you have enough money, empty the jar and put it back to continue the cycle.
8. Fun Games
Not only do activities like drawing games attract a large crowd of all ages, but they also make donating to charity enjoyable for the participants.
Gather a few volunteers and plan some simple yet fun games. Participants pay a few dollars to take part and get to take home attractive prizes if they win. Still, you should not spend too much on the prizes, as this would defeat the very purpose of fundraising.
Keep the games interesting so that they appeal to a wider crowd. After all, the more crowds you can draw in, the more funds you will raise.
In need of some inspiration? Then, check out these fundraising game ideas. 
9. Online Fundraiser
Online fundraising is growing in popularity, primarily because it allows nonprofit organizations to reach out to people globally.
Free auction sites like CharityAuctionsToday provide valuable tools that can make your life easier by saving you time when planning and running a charity auction.
Do not worry if you have nothing worthwhile to sell. You can partner with a drop-shipping company that will offer you items to sell without any upfront costs or the need to maintain an inventory. Put up an item for auction, and when someone wins the auction, you order the item at wholesale price, enter your customer's address, and the shipping company will deliver the product right to their doorstep.
Want to find out if a virtual auction is right for you? Then, check out our definitive guide to online auctions. 
10. Activity Workshop
What better way to keep the attendees engaged than setting up a workshop? From painting workshops to yoga classes or even a dance-off, these are only a few activities you can organize. You can also set up a virtual event like a quiz or a cooking class and have an online donation form for the participants.
This is one of those fundraising ideas that not only raises money but also brings the community together. 
11. Catalog Sales
A classic fundraising idea, catalog sales involve going door to door and asking people if they want to buy something from the catalog. Virtual options are available now from many catalog fundraising companies. You can email or post a picture of the items on your social media and fundraise remotely. 
Besides, there are many companies online that specialize in selling fundraising products. Get in touch with them to check if they are offering such a catalog. Once you have the catalogs, get your group members to go door to door to try selling the products.


12.  Cleaning Services
Many businesses need their trash taken out, their parking lot cleaned, and various other tasks. This is where you come in handy.
Contact local businesses or stores and offer them cleaning services. In return, you charge them a fee that goes to your charity. This is a very simple fundraising idea, one that requires no additional skills. 
All you must do is clean up and clean up well.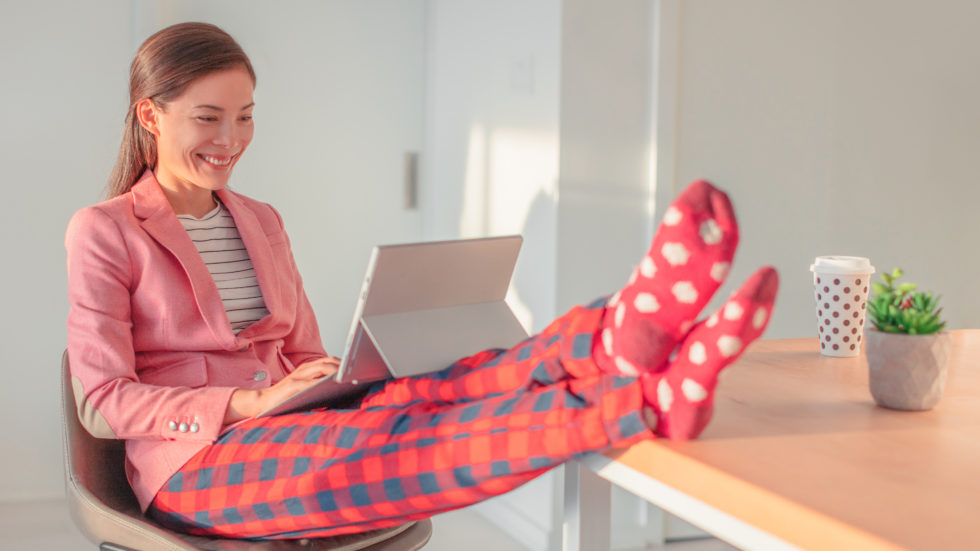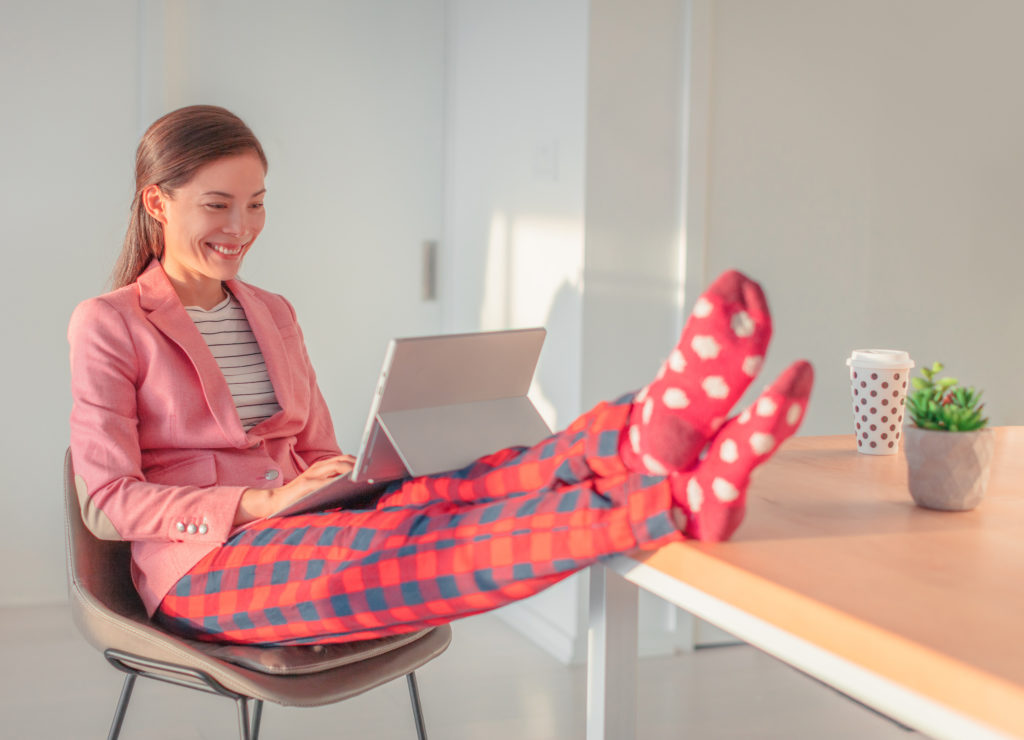 13. Pajama Day

Turn a fun event into a fundraising campaign by charging your colleagues a small amount so they can wear pajamas to work or school on a designated day. You can change it by doing a hat day or a costume day. Have a few contests like 'quirkiest hat' or 'silliest pajamas' to keep the participants excited. Of course, you should discuss this fundraising idea with the principal or the boss first.
While this may not be as prosperous as our previous ideas, it is still one of the most entertaining and creative fundraiser ideas and can, therefore, earn you a few loyal supporters. Having said that, supporters are necessary for the long-term success of your charity.
14. Yard Sale
Yard sales are an opportunity to raise money but also to declutter. It's also one of the easiest fundraising ideas as it does not require you to go somewhere. Your backyard is the perfect place to start.
You can start by making a list of all things that you no longer need. Then, you should divide them into categories. It would also be helpful if you asked other members of your organization to donate.
To find out how to successfully set up a yard sale, check out these tips for organizing a fundraiser garage sale. 
15. Community Service

Round up a few of your best people and approach the community elders to offer to help them with chores for a minimal charge which you will use for a good cause.
From helping the elderly with household tasks to hosting activities or removing the snow, these are just a few activities you can do. The fact that you are not only raising money for your cause but also helping the community makes this activity one of the best fundraising ideas.
Moreover, when people from the community see the work you are doing for the community, they will be more eager to help you out with your cause.
16. Change Is Here
One of the best free fundraising ideas, this activity consists of you and members of your group going door to door and asking people for any extra change they might have in their pockets to support your chosen cause.
This idea may sound a little simple, but when collecting funds for charity, every penny counts.
There is also an app that helps people donate their change to charity. Download it here.

17. Recycle
We use a lot of plastic bottles and aluminum cans in our everyday lives. So, why don't you collect all this recyclable waste from your neighbors and turn them over to your local recycling center for cash? This is a great way to raise money and clean up the environment at the same time.
Publicize the campaign in your neighborhood and pick an open space where the community members can drop off their recyclables. You can also charge them a few dollars for getting rid of their junk for them.
18. Peer-to-Peer Fundraising
This is one of the best fundraising ideas as it increases awareness for your cause and earns you new donors. Supporters create fundraising pages on your behalf as part of peer-to-peer fundraising. Essentially, they collect donations from their friends, families, and coworkers. 
Also known as social fundraising, this fundraising idea will for sure increase your exposure and expand your network. 
19. Backyard Barbecue 
Supporters can pay a small entry fee to take part in your summer barbecue. You can set it up in a local park and collaborate with a local restaurant. It would be a win for them, too, as this would help with their reputation and increase awareness. 
At some point in the night, you can give a speech about the cause and ask for donations. You can even include QR codes on the tables that will take the participants to the fundraising page and the online donation page.
Ready to raise money and awareness for your charity? 
While fundraising events do not need to be expensive to be successful, they need to be well-planned. Sometimes those quick fundraising ideas bring the best results.
Be patient and brainstorm new and exciting fundraiser ideas with your group. Make donating exciting and interesting, and your fundraising efforts will be fruitful.
The proceeds from your events will go to the charity of your choice or your own non-profit organization. 
Happy fundraising ideas! If you want to build your auction in minutes instead of spending days coming up with bid sheets, labels, and payment solutions, have a go at creating a demo auction in no more than 5 minutes.