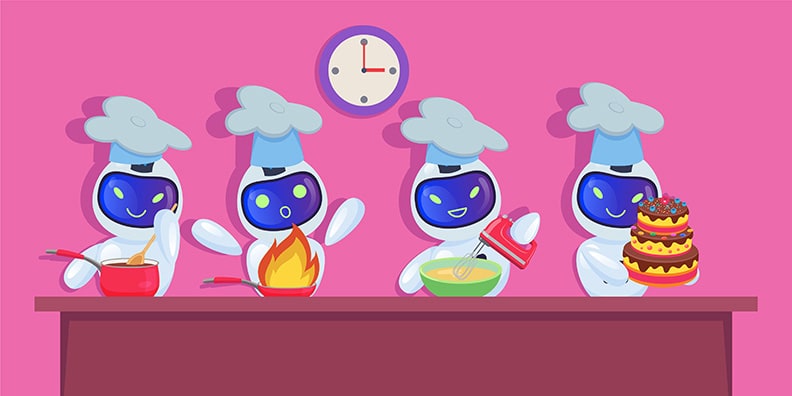 Mission: your bake-off will be different than all the others—the best food fundraising ideas in recent memory and different enough to earn a reputation for pulling off terrific events. And that means people are excited to attend your events, and they talk about your organization and its commitment to promoting your cause in ways others are yet to consider.
You can still earn the right reputation for consistently putting on a one-of-a-kind food fundraiser, even if it's already been done. "Anyone can create a bake-off fundraiser, but did you see Betty's?"
People love to eat, which is your guarantee that a food fundraiser will draw a crowd, but the best guarantee is when you make it like no other.  

Below, you'll find fun food fundraising ideas to put money in the bank. They're not new ideas—you've seen them before: bake sales, candy sales, pancake breakfasts, potlucks, and more. Find out how your nonprofit or school can add pizzazz to make them memorable for donors and your wallet.
Sharing food is a universal symbol that brings people together from all walks of life.
It's no easy feat to make a food fundraiser the talk of the town—let's learn how.
Below is the first fundraiser we'd like to share with you. It's a bake-off contest written differently than 9 other food fundraiser ideas we've shared.
1. Bake-off Contest
This food fundraising idea attracts the community's best bakers and rewards them for their talents. You might wonder, "How will that be so different from any other bake-off?"

You're making it attractive, planning the bake-off differently than people are used to experiencing. Check out the different ways to earn money—some ideas are refreshingly new, pumping new life into an old practice. It's about having enough time to plan the perfect event and trying to add a cup of inspiration and a tablespoon of new perspective.
Invite your supporters to show off their baking skills and compete for prizes in categories such as Best Chocolate Cake, Best Chocolate Chip Cookies, Best Brownies, and Baker's Choice. A fun idea is to offer a category titled "Bake Our Recipe" so that each baker uses the same ingredients. It is a huge hit, and judges love this one. The key is using a special recipe like Grandma's "Back- Four Macaroons." Grandma says they earned the name because her guests always returned for more. 
PRO TIP: Start planning for your bake-off two months before the event date-

How Does Your Event Make Money? 
How does a nonprofit or school make money from food fundraising ideas? There are dozens of ways, and aggregately, they add up to significant dollars. The most popular ways to earn money from a bake-off are: 
Remind supporters that donations are tax-deductible

2. Entry fee for each participant

3. Donation fee for each judge or spectator



4. Innovation: Include Children
"My Mom Will Win the Bake-off Pledge"


Create a pledge form for kids of parents who have committed to entering the bake-off. Kids ask friends, family, and acquaintances to pledge a donation they'll pay if their mom wins the contest. Friends and family will likely know about Mom's baking prowess and happily pledge. They are off the hook if she doesn't win, but most pay the pledge regardless.  



5. Donation pledge


Like the previous pledge, get your organization involved by handing out pledge sheets to anyone willing to help your cause by signing up donors! This is a great way to reach your fundraising goal. This is

peer-to-peer fundraising

, in which, by its personal nature, the donations are many.



6. Put donation boxes

in strategic locations at the event



7. Sell the baked entries

after the contest is over.




Sell the remaining baked goods after the contest or auction them off to the highest bidder. This is where you'll make the most money. Do the math—if you have six baking categories and ten bakers, that's 60 baked goods. Charge accordingly!



8. 50/50 raffle

during the event


With CharityAuctionsToday's auction software, you can set up selling online raffle tickets and sell raffle tickets as guests enter the venue. With the software, you can also sell tickets for people to put drop in jars to vote for their favorite entries. 

9. Local bakery donations

for after the event sale or auction




Ask local bakeries to donate baked goods, gift certificates, a sheet cake, or even a tiered wedding cake in exchange for adding their names and logos to promotional materials and signage at the bake-off.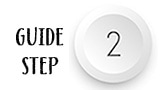 The Importance of Volunteers

Your organization's fundraising committee is the best place to ask for volunteers. Reach out personally to friends, family, and church members. Place notices on bulletin boards at schools, gyms, grocery stores, or any highly trafficked location. Don't forget the power of social media, notifying your community newspaper, your website, other online sites, and word of mouth to spread your request for volunteers.
Success is directly related to approaching every step of this event differently than you've done previously. When writing the position announcement, try using a cleverly worded description to capture the readers' interest. Try playing on words with the tagline "This position will give you a reputation." Think differently—outside the box.
You will need people to help bake, advertise, set up, process payments, clean up, and judge the bake-off. You can ask your friends, family, coworkers, or community members to volunteer their time and skills. You can also contact local bakeries, pastry shops, or culinary schools and ask if they have any professional bakers interested in volunteering as judges for your bake-off.
Select a Venue
It's best to select a conveniently located venue close to other attractions and businesses, such as a church, school gym, cafeteria, hall, or shopping center/mall with vacant space large enough to accommodate your bake-off. If you can piggyback on an existing event, such as a fair, holiday, or celebration—even better! Consider size, parking, and seating to ensure these needs align with your event's size. What else will you need at the venue? Here are some common venue considerations:

• Highly trafficked location
• Ample free parking
• Size—square footage
• Adequate seating (tables and chairs)
• Sufficient lighting
• Kitchen
• Restrooms
• Wheelchair accessible
• Temperature control
• In good condition
Select a Theme
Get your team together to brainstorm about an enticing, memorable theme—perhaps something edgy that's never rarely or never seen. 
You don't have to call it a bake-off. It can be an 'Amateur Baking-Off.' Or 'My Mom Bakes Better Cookies than Yours' Bake-off Contest." 
Other organizations raise money for a specific cause or person—if this is what you're doing, be sure to include it in the bake-off theme.
You can align the theme with a holiday or season. Try something like "Baking for Bobby: Bake-off Fundraiser." 
The idea is to make your event stand out in a sea of same-old same-old. How can you make your bake-off theme stand out so that you get a reputation for pulling off fabulous food fundraising ideas? 
Team brainstorming meetings, mind maps, thesauruses, visualization via whiteboarding—each brings new perspectives and ideas to help nail down your answer. Spending an hour developing your theme will be well worth it in terms of creating a buzz and making it memorable.
Determine the Rules
Choose the categories, the prizes, and the entry fees for the bake-off. You need to specify what types of baked goods are allowed, how many entries each participant can submit, how they should label and present their entries, and the judging criteria. Is there anything that might disqualify them?

Determine how many categories you will have (such as pies, cakes, brownies, and cookies) and what prizes you will offer for each category and the overall winner. Award ribbons and certificates are treasures for the winners and are easy on your wallet.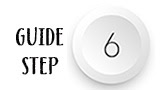 Advertise Your Food Fundraising Ideas

Invite people to participate or attend. Your marketing strategy is your guide to reach your organization's goals. It's a roadmap of how and when you'll reach donors, using flyers, posters, banners, PR, local media including TV and radio, social media, word of mouth, stickers, and signs to distribute around your neighborhood, school, workplace, and local businesses. You can also create a website or page, a Facebook page, an Instagram account, or a Twitter hashtag for your event and share updates, photos, videos, and testimonials. Send emails, newsletters, press releases, or invitations to your contacts, supporters, donors, and media outlets. 
You'll want a promotions team to divide the workload to ensure you reach as many potential donors as possible—this is the part of your event where you want to go the extra mile. The more people you reach, the more fundraising you'll do.

You'll need someone to design your posters, flyers, emails, social media posts, etc. If your organization employs such a person, see if you can engage them. Otherwise, someone on your team might know a designer willing to lend a hand. Plan it at least a month, preferably two out, to alleviate any stress in this area—and it can become stressful! The designer should create a theme to use on all promotional materials. Some organizations create a logo for their food fundraiser so they can use it each time they repeat the event.
As the most critical success role, your promotions team will appreciate being coached and rewarded toward their goal. A heartfelt acknowledgment goes a long way in terms of support.

Who is Your Audience? 
An essential part of promoting your food fundraising ideas is understanding your audience. This makes it easier to target them with different promotional tools in your marketing arsenal.
You probably have established an audience profile that includes key demographics such as age, sex, marital status, profession, income, offspring, home ownership status, education, and, if you're lucky, leisure activities. (Sounds like a loan application!) Understanding the significance of having some of the key demographics makes it easier for you to determine a marketing strategy of who and where to reach ideal donors. 
An easier way to know your audience when little demographic information is available is by understanding the generational history of nonprofit donation (GenX, Baby Boomers, etc.) and where promotional media can reach them to share food fundraiser details. Otherwise, you have to hypothesize about who your audience is.

This chart provides information about the current generations, what their nonprofit donations range, and the best ways to reach them.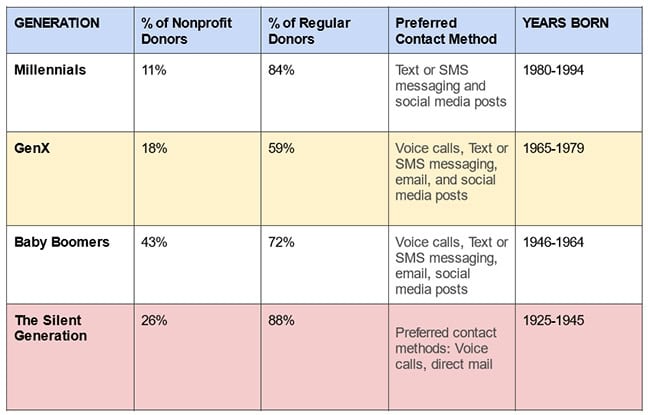 On the Day of the Event
Make sure you have everything ready for the Bake-off. Set up tables, chairs, signage, decorations, and displays for your baked goods. Ideally, have a checklist prepared to ensure everything is complete.
⊗ Don't forget to call the media to see if they can still cover the event. 

⊗ Arrange your entries according to the categories and label them clearly. 

⊗ Make sure the decorations are all set.

⊗ Have volunteers ready to accept payments, give change, and hand out receipts. 
⊗ Have judges ready to taste and score the entries. 

⊗ Have some entertainment, speakers, or activities to keep the crowd engaged and entertained. 

⊗ Sell your baked goods at reasonable prices or ask for donations from the customers. 

⊗ Announce the winners of each category and the overall winner at the end of the event. Thank everyone for their participation and support.
After the Event
Count how much money you raised from the bake-off. Deduct any expenses you have incurred from organizing the event. Place the remaining amount in your organization's bank account. 

⊗ Clean up the venue, leaving it better than you found it.

⊗ Send thank-you notes or emails to your volunteers, donors, sponsors, and customers. Share your success story and photos online, in the media—or both. Thank everyone like never before!

⊗ Genuine appreciation is a kindness that will be remembered long after your event. Be sure to send everyone involved a thank you note with personalization. Be sincere and warm so they will be your biggest fans for your next event. A little kindness goes a long way.

⊗ There are companies that send thank you postcards for you—you design them, provide mailing addresses, and they mail them for you for less than a dollar each.
Involve the Kids—Get More Participants
Did you know there are 40 million Easy Bake Ovens on the planet? If your kids have Easy Bake Ovens, try including an "Easy Bake Oven Bake-Off" as an exciting sideshow. Provide a free mix for each child to bake at a designated time during the event, have them bake the treats, and judges select the winners. It is beyond exciting for the kids; parents love it, too.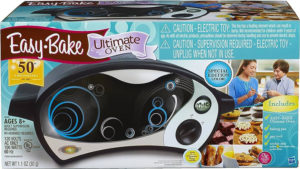 National Easy-Bake Oven Day is November 4. If your event falls on or near that day, you can promote it. If it does fall on this date, call the toy's maker, Hasbro (800-255-5516), to see what they can do for you in terms of providing swag for the children—you know what they say: The Easy-Bake Oven is a baker's gateway drug! Nothing ventured, nothing gained! It is always worth a try to ask for something from a company like Hasbro, as they are as interested in promoting their product as you are—maybe even more.
Get a National Sponsor

Add an extra category to your bake-off by involving a national sponsor. This will create quite a buzz, giving you that notable one-of-a-kind reputation for putting on exciting events. Call a national sponsor, such as Pillsbury (800-775-4777), that sells box cake and cookie mixes. Tell them about your bake-off and that you plan to have a category titled "Mixes My Way," where the bakers embellish the mixes (cookies and cakes work well for this) with their twist to have the judges rate their version higher than the actual mix. Ask Pillsbury to be the sole sponsor. You may suggest that Pillsbury rename the category to "Pillsbury Mixes My Way" or "Pillsbury Mixes Mom's (or Dad's)Way." The idea is to make it more appealing for Pillsbury to get their brand in front of your audience. Also, this is media-worthy, so contact the local TV, radio, and community newspaper.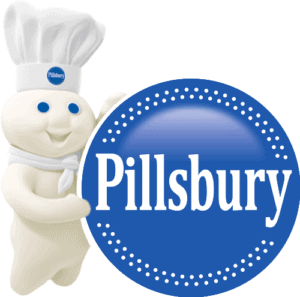 What's in it for Pillsbury? They will have their name and logo on all promotional items, including press releases, social media, ads, flyers, websites, word of mouth, posters, newsletters, email blasts, radio stations, and possibly local TV stations. Pillsbury may want to include a local grocery store's logo that excels in sales of their products, which is great because you can place posters in the grocery store to promote the collaboration.

In return, Pillsbury can send you coupons for free mixes that you can give to entrants. Ask for any swag that a winner might enjoy, with a reminder that the judging event may be on local news—you'll have to make that happen. Coupons, stickers, recipes, aprons, hats, hot pads, mixes, the Pillsbury Dough Boy dolls, other branded swag, and banners to hang at the event—whatever they have to offer will be welcome.
If Pillsbury turns you down, call a competitor—Duncan Hines or General Mills with the same pitch. Most refusals on the first ask are based on "bad timing,"  meaning you've missed a window of opportunity due to budget, or your proposal may not align with what they are currently promoting. If you are turned down, document the reason so you can consider the issue next time.  Be sure to ask them about how to approach them later. And remember, nothing ventured, nothing gained. It is worth the try to make your bake-off stand out in a sea of sameness. Reputation is everything!
Written Proposal/Communication
You will need a written proposal for any company you contact for event support or donation. It doesn't need to be fancy or long, just concise and well-written with a lure of partnership that is win-win and explains the contest (who, what, when, where, and why), especially about using their mixes, how much reach their name and logo will get, and an audience description. As mentioned earlier, tell them you'll place their logo on all the promotional items.  Mention possible local media coverage.
Following these steps, you can plan successful food fundraising ideas to raise money and awareness for your cause while having fun and enjoying delicious treats.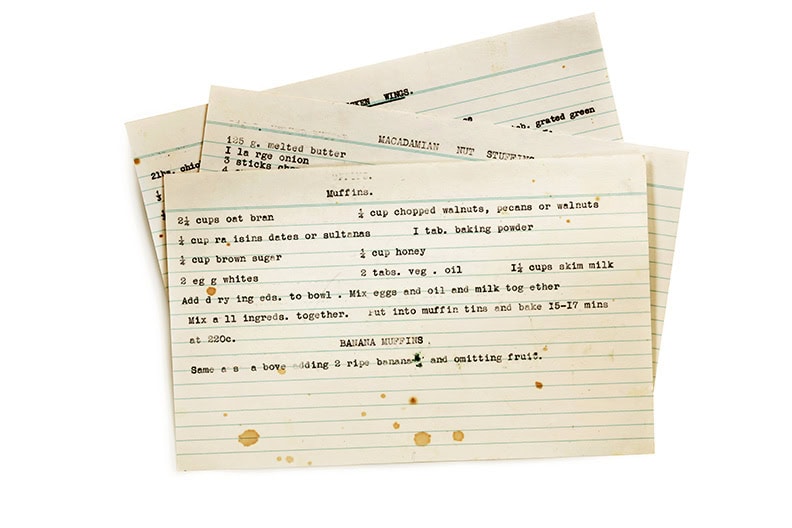 2. Friends of
(insert your organization's)

Family-Approved Cookbook

Compile a collection of recipes from your staff, volunteers, donors, friends, and family to create a cookbook that showcases your organization's mission and impact. Sell the cookbook online or at your events and generate revenue while spreading awareness about your cause. You can include stories, photos, and testimonials from your nonprofit to make it more personal and appealing. Target supporters interested in cooking, learning new cuisines, or supporting local businesses. You can market this product through your website, email list, blog, and online platforms. Include an email address for readers to submit a recipe or feedback for your subsequent cookbook publication. 

A cookbook fundraiser can be a lot of initial work but yields excellent results. The first step is finding people to donate their unique recipes—you can do this by talking to members of the groups you are affiliated with, such as your church or your child's school.  Consider creating a social media campaign, sending emails, and asking the community newspaper to publish your call for recipes. A nice twist on the call for recipes is to ask the owner to provide a few words about the recipe's history—who knows, the mayor's mother might write about why the mayor loves a particular recipe. 

You'll need a designer to create and prepare the book for on-demand printing. Each time a cookbook is purchased, the printer is notified and prints a copy, then sends it to the purchaser.

Once you have the recipes and assemble a cookbook, it's time to start selling! People love purchasing locally published cookbooks that capture the essence of their community, which is a big reason they make popular gifts. Plan your cookbook release in late fall to promote it as a heartwarming holiday gift and watch sales soar. Consider selling quantities to realtors so they can add them to the thank-you baskets they give to new homeowners.

Some organizations sell ads in the cookbook; others opt for no ads but sell a page that provides a company or organization's history and connection to the community.  

How can you improve food fundraiser ideas? What kind of "personal touches" can your team add?

3. Fancy Dinner Party, Fancy Donations
Host a dinner party at a local restaurant or mansion, a supporter's home, or even at your office if you can effectively pull off a fancy vibe, and invite your donors, prospects, and influencers to join you for a night of fine dining and networking—like a mini-gala. Depending upon the number of attendees, if it turns out to be smaller than anticipated, consider icebreakers during dinner to get communication flowing (wine will help with that, too).
Charge a ticket price for each guest or request a suggested donation amount. You can also offer sponsorship opportunities for businesses who want to showcase their products or services at the event. 
Consider providing entertainment, speakers, raffles, or auctions to make the event more engaging and memorable. Target high-net-worth individuals, corporate partners, media outlets, and community leaders. 
Make your table setting memorable.
Advertise this event through written invitations (ideal), press releases, social media posts, professional memberships, and personal outreach—personal phone calls are perfect. Consider a local spokesperson admired by many to help invite guests.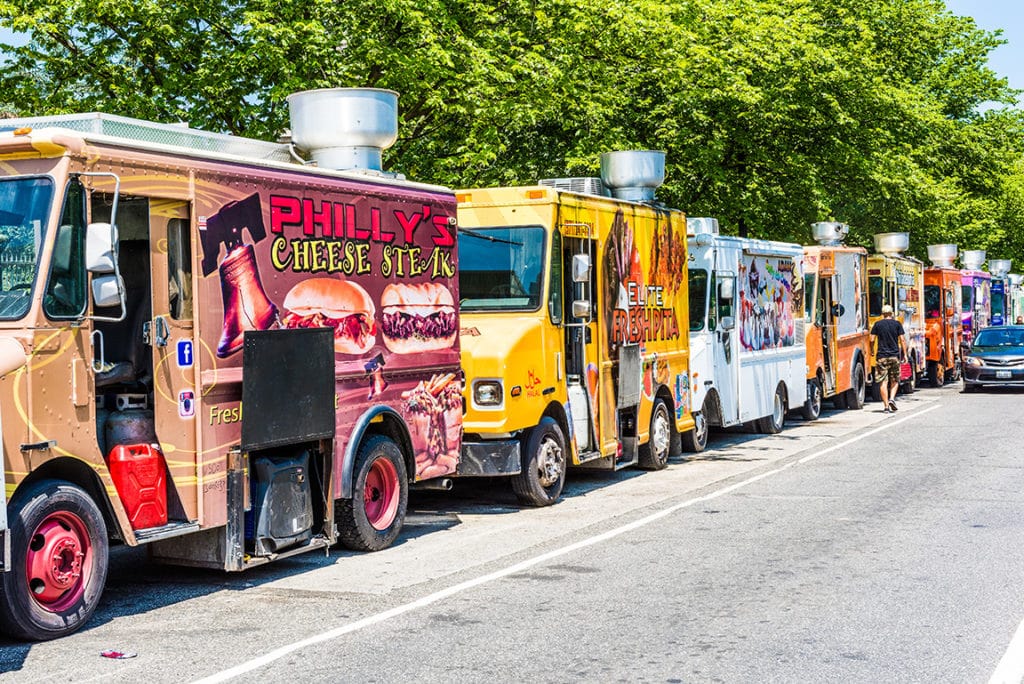 4. The Allure of a Food Truck Festival
Organize a food truck festival in your area and partner with local food truck owners willing to donate a percentage of their sales to your nonprofit. You can also charge an admission fee for attendees or ask for a voluntary contribution at the entrance. Some sell tickets for the diners to use as payment for a meal.

Offer live music, games, activities, and information booths to attract more people and create a festive atmosphere: target food lovers, families, young professionals, and nearby companies—people love to eat and the allure of street food.

You can promote this event through flyers, posters, radio spots, online listings, and social media campaigns. Passersby will let their noses direct them to the festival of eclectic street foods as a waft of aromas is irresistible, especially to the hungry passersby.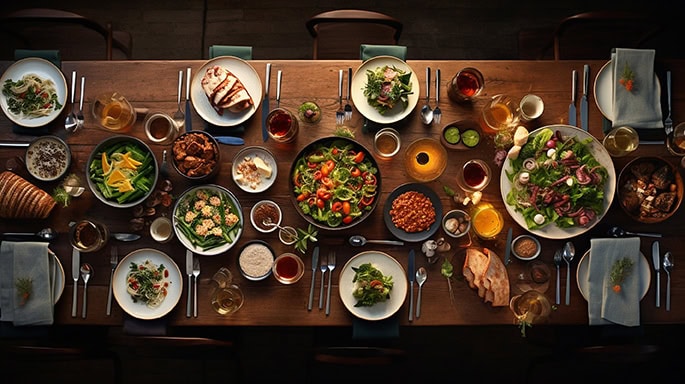 5. Celebrate Diversity with an International Potluck 
Celebrate your organization's and community's diversity by hosting an international potluck where people bring dishes from their culture or country of origin. 
Charge a participation fee for each person who wants to sample the dishes and an entry fee for those bringing dishes. Use a voting system where diners can vote for their favorite dish and award prizes to the winners.
Showcase the stories and backgrounds of those who brought the dishes and highlight how your nonprofit supports different cultures and causes. You can target multicultural groups, ethnic food stores, immigrants, refugees, students, student organizations, places of worship, and travelers, for starters. 
Publicize this event through newsletters, flyers, online platforms, local media, and word-of-mouth.
A fun idea would be to create a Dinner Passport that can get stamped with each new cuisine tasted. Create the passports with a designer, a desktop printer, and a stapler. Don't worry about the extra cost, just the extra fun. Those who get stamps on all cuisines get prizes.
6. Pancake Breakfast in Your Jammies is One of the Great Food Fundraising Ideas
Host a pancake breakfast at your office, a local venue, or a supporter's home, and invite your supporters to join you for a morning of delicious pancakes with all the toppings and hot, fresh coffee. Charge a flat fee for each plate or ask for a pay-what-you-can donation. Offer toppings, syrups, fruits, and other extras. 
Use this opportunity to update your supporters on your latest projects, achievements, and goals and thank them for their support. Target families, employees of local companies, seniors, church groups, and anyone who enjoys breakfast food. Speak with a company's CEO, explain your mission, and ask them if they'd consider promoting the breakfast to all employees—let them arrive up to 30 minutes late to work that morning to enjoy pancakes and camaraderie while supporting a local nonprofit or school. 
Promote this event through email blasts, flyers, social media posts, and phone calls. This is the type of feel-good function that TV and radio stations love to share—community newspapers, too.
Make it fun by challenging people to attend in their pajamas! Should they have to wear jammies all day long?
7. All-You-Can-Eat Spaghetti Dinner
Host a spaghetti dinner at your office, a local venue, or a supporter's home, and invite your supporters to join you for a night of all-you-can-eat pasta, salad, and bread. You can charge a ticket price for each guest or a suggested donation amount. You can also offer drinks, desserts, raffles, or auctions to make the event more fun and profitable. You can use this to raise funds while providing your supporters a meal and a social opportunity. You can target families, couples, friends, and anyone who likes Italian food. You can publicize this event through invitations, flyers, social media posts, and personal outreach.
Big dinners will require a banquet hall, cafeteria, or gymnasium space. Ask local grocery stores and restaurants for donations. You will need spaghetti noodles, tomato sauce, meatballs, Italian bread, drinks, dessert, plates, cups, and plastic dinnerware. Sell tickets for admission and let guests help themselves to the all-you-can-eat buffet-style dinner.

8. I've Always Want to be a Vegetarian Challenge
Most have considered going vegan at some point. Women, ages 30-49, are the largest group of vegans in the US today, with 9% identifying as vegans.  Challenge your supporters to go vegan for a day, a week, or a month, and ask them to pledge a certain amount of money each day they stick to the vegan diet. Ask them to recruit friends, family, or coworkers to join the challenge and pledge money. Consider providing them with vegan recipes, tips, resources, and support to help them succeed in the challenge. There are benefits to a vegan lifestyle that you can use to encourage people to take the vegan challenge: Reduced risk of chronic diseases, improved digestion, smaller carbon footprint, and reduced animal suffering.

Target health-conscious individuals, animal lovers, environmentalists, and anyone who wants to try something new. You can promote this event through your website, email list, blog, and social media platforms. Give the local media a heads-up on this topic, too.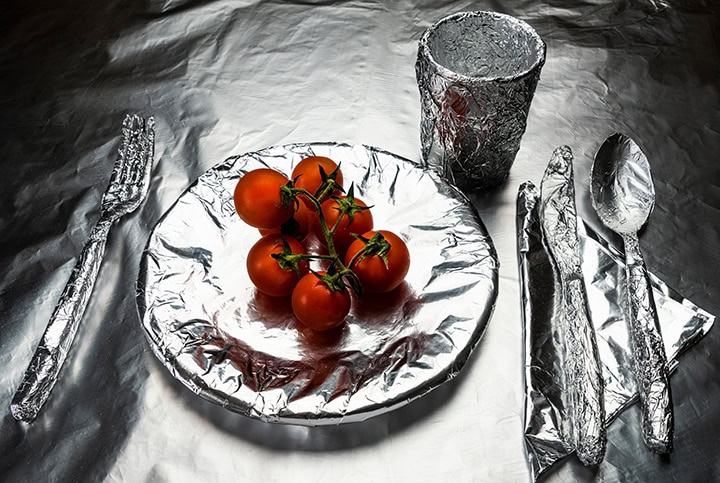 9. What's for Dinner
Mystery
Auction
This food fundraising idea is more fun than an amusement park on a cool day. Most people have never seen or heard of such twisted food fundraiser ideas. What's under the foil?

You may remember grandparents ordering the "Blue Plate Special" from the menu, not knowing what it included. This fundraiser is akin to the Blue Plate special. Volunteers create the mystery meals ahead of time—anything from an omelet and the usual trimmings to Grandma's special pot roast or grilled salmon and vegetables. They can be family staples such as meatloaf and mashed potatoes to an elegant seafood dinner of King Crab and lobster tails.
The extreme fun begins as they bid on the secret dinners covered by foil. You can use CharityAuctionsToday's auction platform to create a mystery auction with all the meals available for bidding. This makes it easier for the bidders, especially the ones who can't make the event.  
Food warmers or heat lamps keep dinners warm until the bidding begins. To make this event one people will talk about for years to come, have a shart and articulate emcee manage the bidding to create suspicion about what the meals might be. 
Set meal prices in the $25 range. Adjust the price if the meal warrants it—lobster tails would outprice meatloaf.
Of all our food fundraising ideas, this is the one that will generate the most fun and interest, which is why a proposal or press release to local TV and radio stations and community newspapers is a terrific idea. Promote the Blue Plate special on social media with a well-thought-out campaign. For instance, on Instagram, where beautiful photos live, a picture of a foil-wrapped plate on a beautiful place setting will draw interest and attention.
This is a fun one to promote, especially if you use the foil-wrapped dinner plate as the continuity image on every medium you use to promote it. Potential diners will see that image everywhere and be intrigued to learn about it.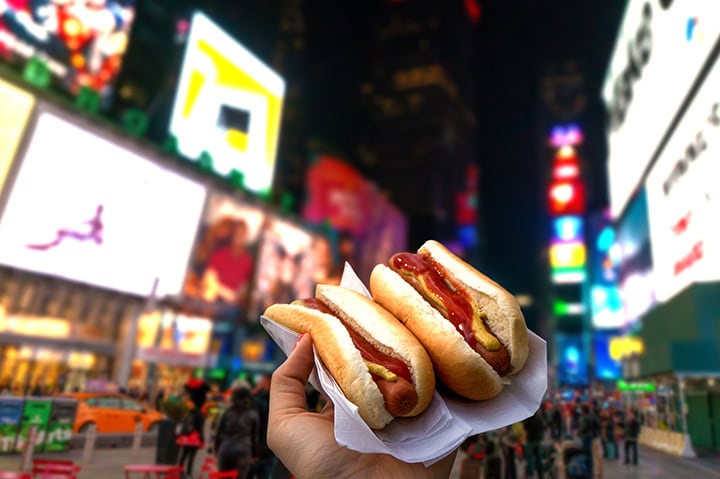 10. Hot Dogs on Wheels
Spread the word and the mustard. Here comes the roving hot dog cart. It's one of the easiest food fundraising ideas to put a lot of fundraising dollars in your bank account. Plus, it doesn't take many resources to make it successful.
If you've walked NYC streets, you know many people make a living with hot dog carts parked in high-traffic areas. That's what Hot Dogs on Wheels is all about—savory, grilled hot dogs and busy locations.
Depending on your resources, your Hot Dogs on Wheels cart can operate for a day, a week, or a month around town at high-traffic locations—but check with the city about permits and allowed locations. Hot dog carts work well at high schools during special events and lunch times.
Where do you get a hot dog cart? Your best bet is to rent one from a party store. You must put signage on the cart to identify your organization as a charity. You'll also have to add a menu with pricing. Most hot dog fundraisers include chips and canned soda. 
To get started, you'll need the following:
Cart
Signage: menu, prices, hours, charity, purpose
Good hotdogs such as Chicago Dogs or Hebrew National
Buns
Condiments
Paper plates, cups, cutlery, napkins, and plastic gloves
Tongs
Chips
Sodas
Ice
Locking money box and change
Permit (Check with city or school)
Extras to consider:
Cart umbrella
Apron and hat

You can promote it on social media and your website, but the lion's share of business will come from the visibility of a high-traffic location.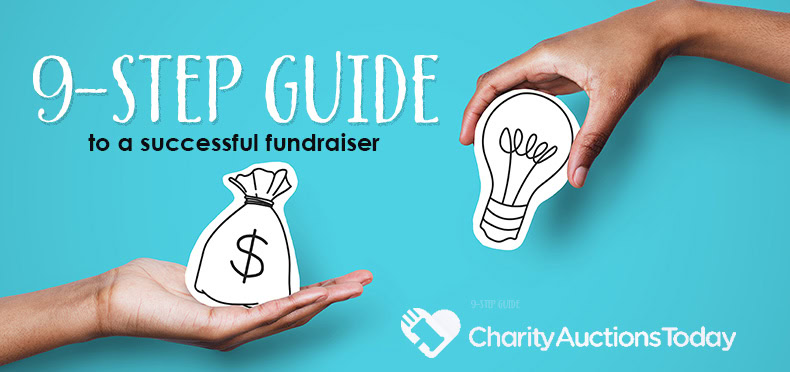 CharityAuctionsToday's 9-Step Guide to a Successful Fundraiser
As promised, we've given you ten average, run-of-the-mill food fundraising ideas that you've probably seen ad nauseam.
We used the bake-off contest as your "test guide" that is applicable to any fundraiser. Using our 9-step guide ensures you don't miss any critical steps toward fundraising success.
The CharityAuctionsToday 9-Step Guide to a Successful Fundraiser
How does the event make money?

The importance of volunteers

Select a venue

Select a theme

Determine the rules (if any)

Advertise your fundraiser

Know your audience

On the day of the event

After the event
Final thoughts: Think beyond the step-by-step instructions and add your "signature" thoughts and ideas to make better food fundraising ideas. This is how you make ordinary food fundraising ideas extraordinary.

Time to Put Your Food Fundraising Ideas to Work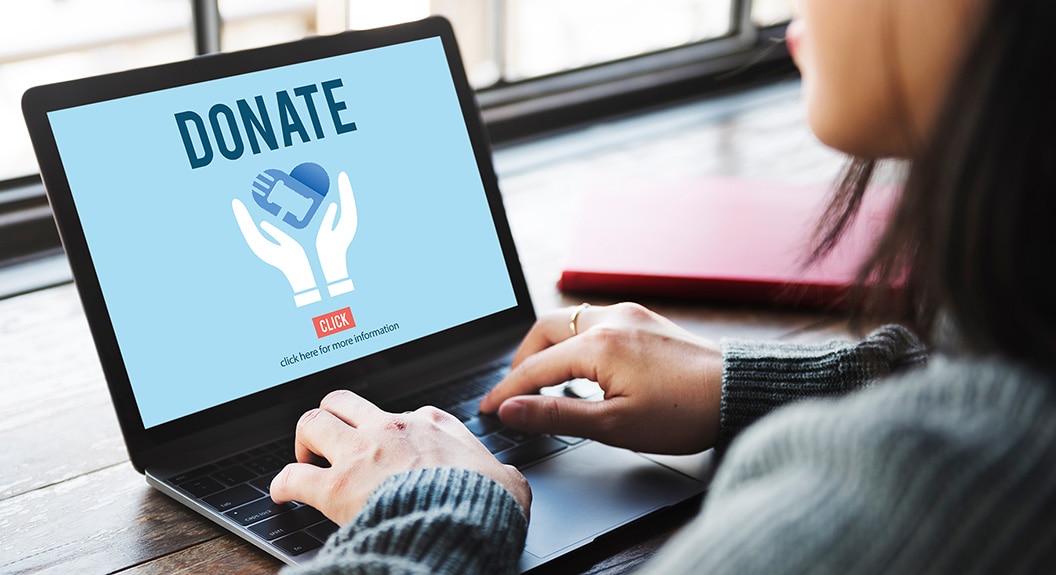 Make extra money with contests, raffles, and our favorite, a silent auction.
Take a look at CharityAuctionsToday's platform
while you're thinking about the best fundraising opportunities.
Or sign up for a demo.