What is Mobile Bidding at a Live Event?
Are you planning a live fundraising event? Do you currently have an online auction up and running or plan to use one in conjunction with your live event? If so, you may have come across the term mobile bidding at a live event. What is it? How can it benefit your fundraiser?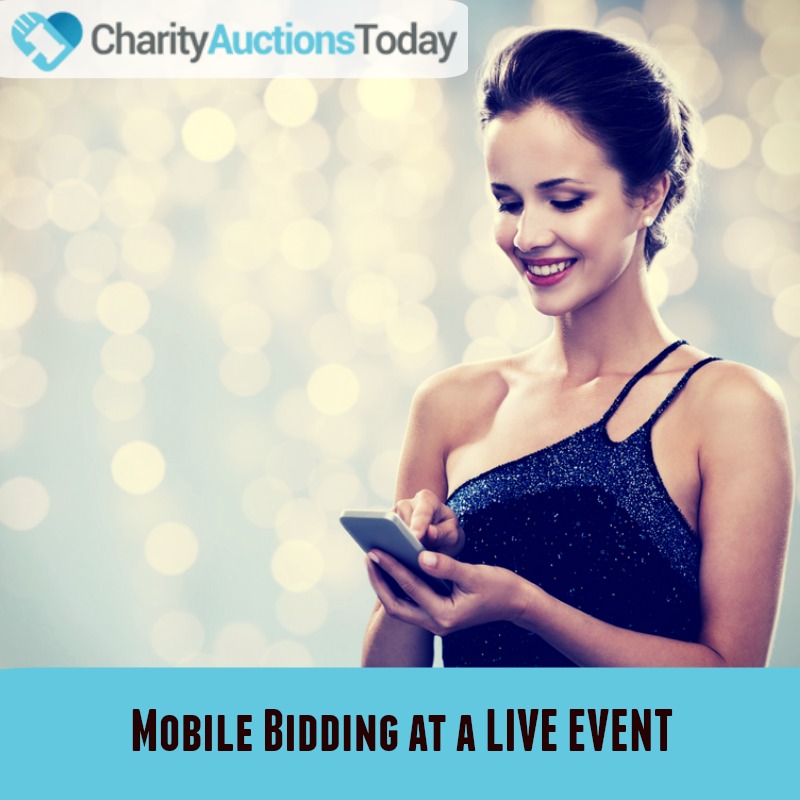 Mobile bidding at a live event encourages more bidding on your auction items. More bids are tallied and frankly, your bidders get more competitive. Think about it like a Bingo game. Everyone is excited, engaged, and anxious to be the first one to call out 'Bingo!'
When you offer silent auctions on a static, stand alone table, donors have to pop back in and check on the status of their bid. When you offer an online auction, the bidder needs to go to your website to update their bids.
Mobile Bidding Auctions make the auction interactive, fun, and far more engaging. To participate, you'll need mobile bidding software (an app) to share with your event attendees. Don't worry; though demographics matter, millennials are likely to get onboard faster but everyone can participate. Nowadays, everyone has a mobile device or a friend with a phone that never leaves their side.
Mobile Bidding at a Live Event
With mobile bidding, bidders are alerted via text messages. They can set bid amounts and their mobile device will let them know if they've been outbid. There's no shoving your way back to the auction table, no hovering over the silent auction to intimidate other bidders, and no need to sign back in to a website auction.
Bidders can bid from wherever they are when they get the alert! In the powder room? That's okay, you can conveniently outbid others even if you have to take a bathroom break. Don't want to lose your place in line for the buffet? No problem, just pull your phone out and update your bid while you wait. Now, you can feel free to mingle and have a good time while doing a good deed.
For more information visit charityaucitonstoday.com