Looking for ways to liven up that annual gala?
Here are two words for you…MOBILE BIDDING.
Not sure what that means? Read on.
This post will tell you what you need to know to about mobile bidding and how it can benefit your fundraiser.
Are you ready? Lets go.
___

___
First things first…What is Mobile Bidding at a Live Event?
Mobile bidding is bidding for items on your mobile phone.
It's that simple.
It's putting your auction in your guests' hands.
At their fingertips.
With mobile bidding, you literally go anywhere your bidders are…
…In the powder room? That's okay, they can conveniently outbid others even if they have to nip to the loo…
…Don't want to lose their place in line for the buffet? No problem, they can just grab their phone and update their bids while they wait…
…Bartender recreating a scene from Cocktail? No worries, they can place a bid while they witness cocktail mastery and not miss out on their favorite items…
Your guests can be completely free to mingle and end enjoy themselves while doing a good deed.
How, do you ask?
It's SO easy. Bidders are alerted via text and email when they are outbid. When they watch an item, they can preset their desired bid amounts and their mobile device will notify them if they've been outbid. Pretty genius, right?!
There's no shoving their way back to the auction table, no hovering over the silent auction to intimidate other bidders and no need to sign back in to a auction website.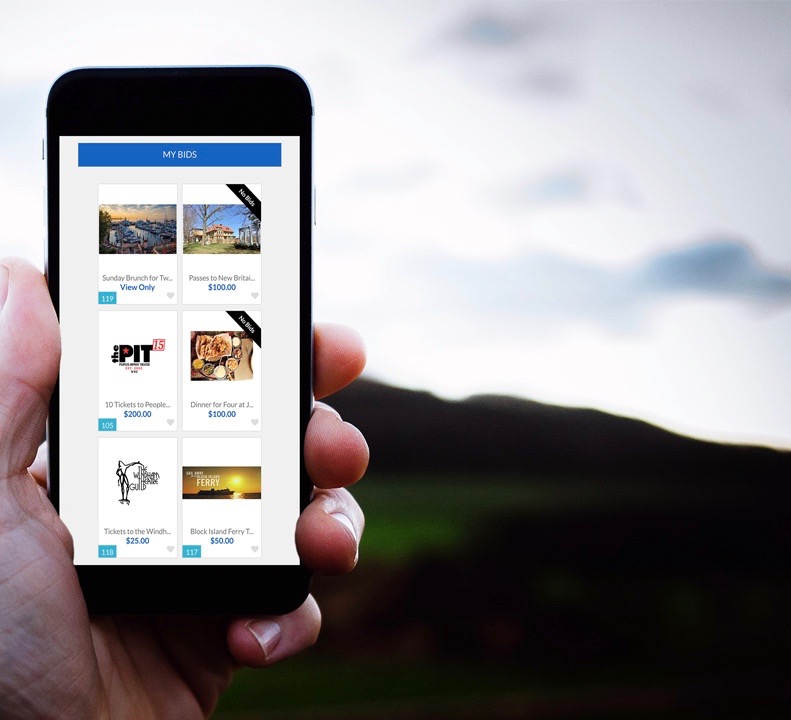 How can Mobile Bidding benefit your fundraiser? 
Mobile bidding at a live event does three things that directly benefit your fundraiser:
It encourages more bidding on your auction items
It makes it EASY to get involved
It gets your bidders more competitive
Result: They give more. Your totals rise. Your auction is on fire!
Mobile bidding makes your event interactive, fun and far more entertaining.
Now, use that pocket computer to your advantage and get earning!
Have a great story about how you used mobile bidding at your live event? Share it below in our comments section. We love to hear from you!
For more information visit charityauctionstoday.com