Partners: Teamwork Makes the Dream Work

Partners contribute to the success of Charity Auctions Today! After 15 years of helping small businesses and nonprofits successfully use email marketing, Constant Contact knows it works and can help make it work for you, too. Whether you're looking to engage or grow your audience, drive sales or donations, or increase your brand awareness, Constant Contact is designed for your success. Charity Auctions Today is grateful for our partnerhip with Constant Contact! For more information visit www.constantcontact.com.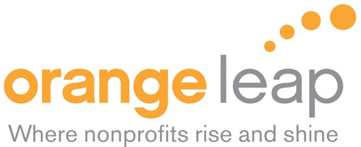 Since 2001, Orange Leap has been energizing nonprofits, making it easier for them to achieve mission success. Orange Leap offers innovative, feature-rich and highly configurable, yet simple to use, cloud-based solutions that strengthen relationships with constituents and other nonprofits. Nonprofits, large and small, with a wide range of missions and constituencies, choose Orange Leap to move their organizations forward through improved and more efficient fundraising efforts. www.orangeleap.com or sales@orangeleap.com
For more information on becoming a partner with Charity Auctions Today, contact us.