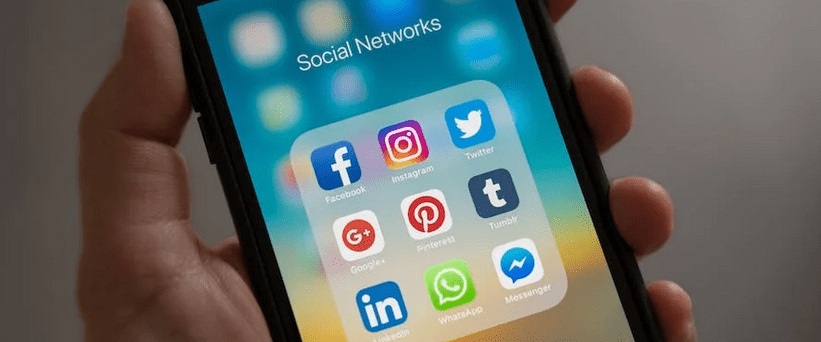 Many organizations using our online auction software ask us for advice on how to promote fundraisers on social media. And that's exactly what we're doing here—providing tips for fundraising on social media for those who require help to create a successful fundraising event.
Social media, particularly Facebook, Twitter, Instagram, and LinkedIn (in that order), are free tools to help promote successful fundraising for your organization's cause, as long as you create a plan and stick with it. We've identified five key steps to ensure your social networking successfully interests new bidders to help your online fundraiser succeed.
1. Stay focused
The four social media platforms we recommend for your fundraising success are listed above. Whoever manages social media for the event, needs to stay on top of the posting as daily posting will more than likely be required when using four media platforms.  We suggest that the person managing the social media creates a content calendar to ensure they keep up with posting. Due to it being a job that requires time, creativity, and continuity, it's important that the fundraiser committee keeps them motivated and on track. This can be accomplished through scheduled committee meetings, offering help, and providing deserved kudos. Using social media to increase your bidder audience and participation is an excellent step toward fundraising success.
2. Be authentic and human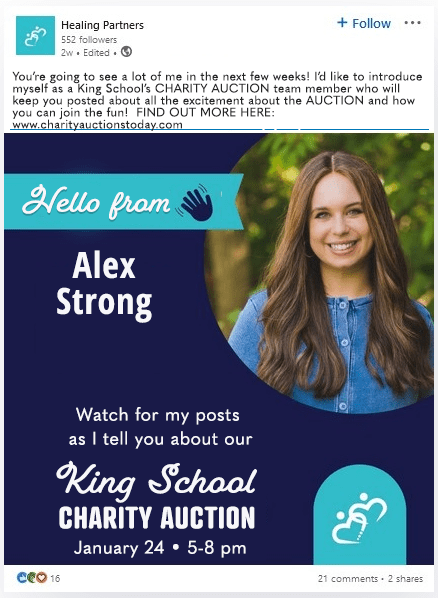 Whoever handles social media strategy for your fundraiser posts, have them post their photo, name, and in first person, have them briefly tell users why they're here and a little about themselves. Again, you don't want to sound corporate. You want to be authentic and transparent.  Above is a social media fundraising post example that might provide a few ideas for the photo and mini bio. Successful social media fundraising campaigns begin with transparency!
3. Stick to the plan
With fundraising on social media for nonprofits, anyone you ask about how many times a week you should post on Twitter will give you a different answer, and they're all correct. However, what works for some may not work for others. So keep an eye on your social media analytics dashboard to understand the traffic and volume during your event's promotional campaign. Social media fundraising statistics create a baseline for your first online auction or add information for year over year comparisons.
Here's a complete guide to social media analytics, in case you'd like to learn more about it works.
Make time in your calendar to: 
Create posts   (Here's a great guide to writing social media posts.)
Publish posts
Analyze traffic
Here are six free apps to help with scheduling and posting  Later, TweetDeck, Canva, Hootsuite, Buffer, and Planable. Each works well with our online auction software

4. Take advantage of traffic-building on your website, too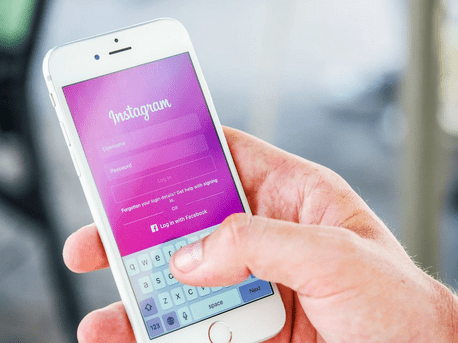 You're going to post a lot as you promote your fundraiser on social media during your campaign. This is an opportunity to promote your auction, reach more bidders, and share a variety of helpful articles from your website to give bidders an understanding of your organization and your nonprofit promotion. When you post articles on social media that support or relate to the promotion of your online fundraiser, users will be directed to read the articles on your website which is a great way to get more traffic to your site. Write this down: Always link to your own site when possible. When they visit your site, ask them (CTA, a call to action) to sign up for your newsletter, or download a lead gen paper, etc.—and now you can add them to your newsletter list or other email marketing practices since they opted-in.
5. Own your niche on social media


Let's take Facebook, for example. You will reach people you know as well as new ones. That said, focus on your organization's expertise. This lets new users know what your organization does and keeps your friends informed, too.  This is the best time ever to share your niche and your expertise. It's okay to talk up the organization you love. It's also a terrific idea to ask everyone on your fundraising committee to share your posts on their social media feeds—do the math and you'll see how many more potential bidders you'll interest. Not to mention get the word out about your organization's efforts.
For example, if your organization teaches autistic children, let your audience know what you're doing to make the children's lives easier. Talk about successes, what's on the horizon and possibly any relevant data about autism or your organization. If it's appropriate for your organization, you might consider posts that are mini-testimonials from clients.
Use an image representing your organization or work with a post that lets users inside your daily work life, such as a mention of a special project the children finished or a success story that might include an award or promotion. This is where transparency plays a big role, as your openness will bond users to the difference you make in the lives of others and other aspects of your organization.
If you have a field trip to the zoo with autistic children, show posts about what it means to the children. Posting about genuine interactions like the zoo trip helps connect with new people and ultimately positions your organization as an authority in your area of expertise.
If you'd like to fundraise on Facebook, use this handy Introduction to Fundraising on Facebook tool. It will teach you how to leverage built-in Facebook tools to fundraise for your charity or nonprofit.
If you see a conversation about autism (your organization's purpose) on a social media platform, jump into the conversation, and post a relevant link.  Consider a posting strategy where you put photos of donors (with permission) on social media—no amounts, simply a tagline like "I helped," "I donated," or "I helped a child today." This will spark others to donate, often without being asked for a donation.
How often should you post? Given you're promoting your fundraiser on social media, we recommend at least 3-5 times per week.
What should you include in your posts? We've peppered a few ideas in this article, but here are many social media fundraising post examples.
Instagram is a visual social media platform. Keep that in mind, as you want to use images that speak. The images need to be of quality, depicting the essence of your organization.
How to promote a fundraiser on Instagram: Post images and videos about your organization and fundraiser to showcase your value. Tell your story and give potential donors a reason to attend your fundraiser. If they can't attend your event, make it easy for them to donate to your fundraiser. You can ask for donations on Instagram by adding a button to your profile, posting on Instagram stories, or going live with your donation request. Learn more here.
Twitter is about creating a two-way channel of communication with your audience. Creating content that encourages your audience to engage with your Tweets is essential. Twitter is a great way to generate engagement with followers by asking questions. Try creating a survey or asking a question and then Retweeting responses.
Use hashtags! When you use a hashtag in a Tweet, it links to all Tweets that include the same hashtag. It allows people to easily follow topics that they're interested in. Learn how to use hashtags like a pro, here.
Here's a good example of how to jump into a conversation on Twitter that is about your organization's mission or purpose. We recommend that you ask for questions on the topic so that you can answer them, creating a dialogue that ultimately identifies your organization as the experts.
• Tweets with hashtags get almost double the engagement of those without hashtags.
• Neil Patel says Tweets with more than two hashtags receive a drop in engagement by 17%.
• When you add images to your Tweets, you'll get more shares and clicks than the Tweets without images.
Posting tips:
Limit to 1-2 hashtags per Tweet (one is ideal)
Be conversational
Keep your copy short and sweet
Use images, GIFs, and or videos whenever possible
A Tweet's lifespan is about 15 minutes, which means you need to Tweet or Retweet daily during peak times that you discovered in your Twitter account's analytics.
Where does LinkedIn fit into promoting fundraising on social media?
LinkedIn is a great way to leverage your contacts by posting articles about your fundraising event. Feel free to re-post curated articles as well.  A good idea is to write about your organization's event —without making it seem like you're asking for money. Post 2-3 times a week and consider this a complementary medium to your more focused social media promotional strategies. Encourage staff to follow your lead and post the same information to their LinkedIn pages.
One caveat to consider about posting on LinkedIn: if any member of your organization has an incomplete LinkedIn profile, do not let them post for your organization's event. At the bare minimum, your cover image, photo, and bio must be professional-looking and complete before representing your organization. To improve any LinkedIn profile, check this out.
---