Knowledge Base > Auction How-To's > Bidding FAQ's > Turn on/off Popcorn Bidding
What is Popcorn bidding? When popcorn bidding is enabled, an item will stay open after your auction time block closes IF there is bid activity within the 5 minutes of auction closing. The item will remain open until there is no bid activity for 5 full minutes at which time item will close.
Popcorn bidding can be activated on individual items and can be turned on or off. You can change that option while creating or editing an item.
Step 1) Click "Auctions" on the far left > Click on "Manage Auctions".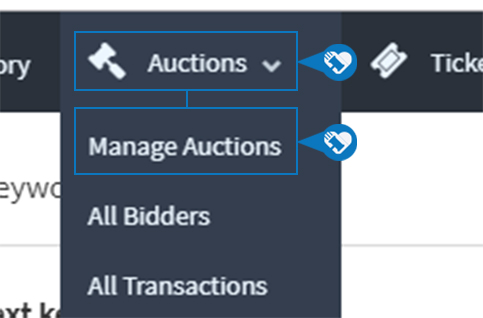 Step 2) Click on the name of your auction.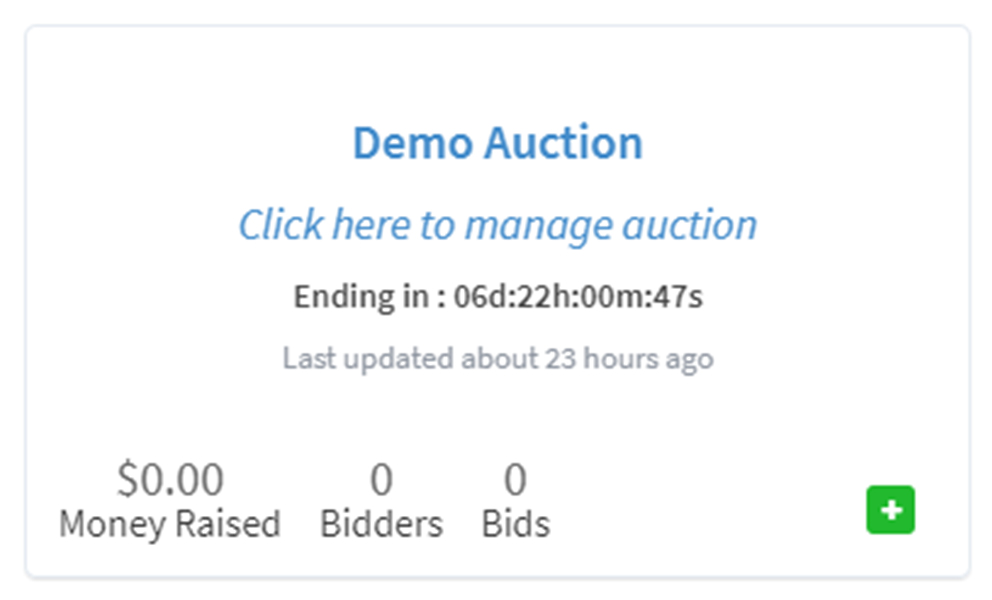 Step 3) Click on "Items".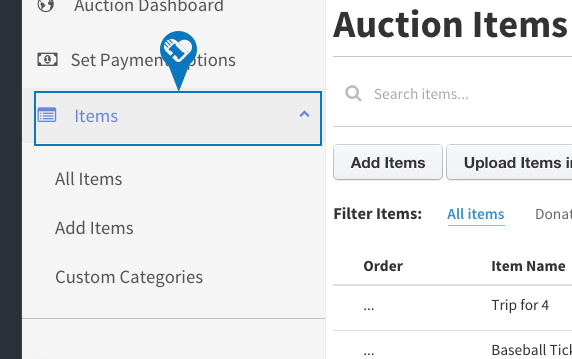 Step 4) Click "Add Items".

Step 5) Click either "Yes" or "No" to turn Popcorn Bidding on or off.