Knowledge Base > Auction How-To's > Bidding FAQ's > Turn on/off Blind Bidding
Blind bidding may be activated on individual items; To turn it ON or OFF, you can change that option while creating or editing that item.
Step 1) Click "Auctions" > then click on "Manage Auctions".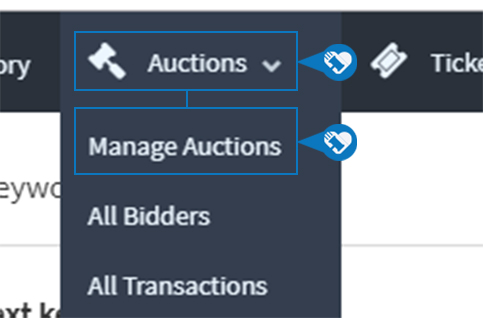 Step 2) Click on the name of your auction.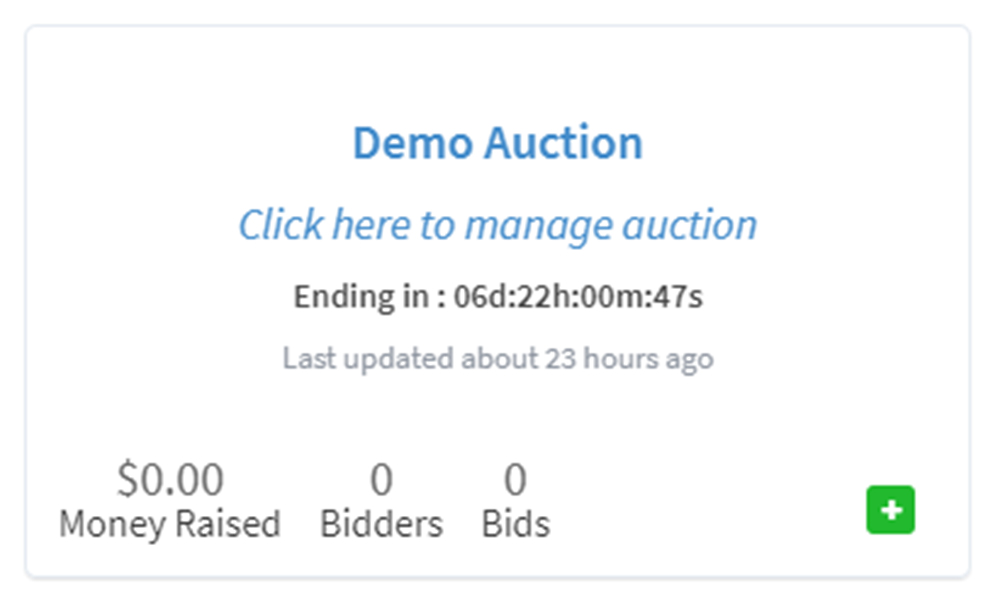 Step 3) Click on "Items".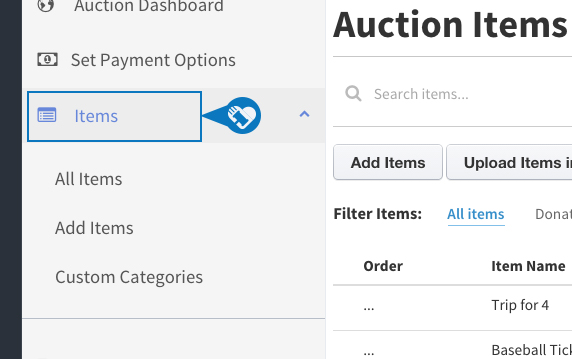 Step 4) Click "Add Items".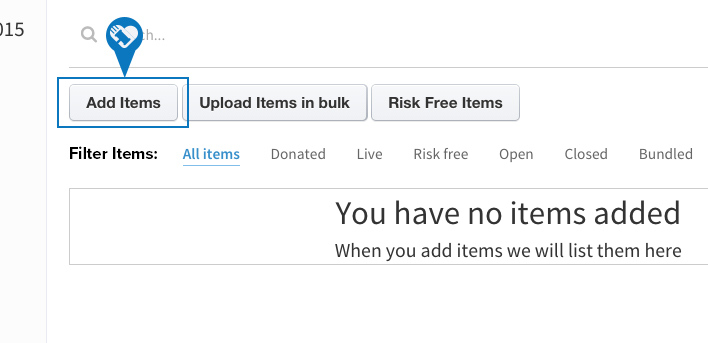 Step 5) Click "Yes" or "No" to turn blind bidding on or off.